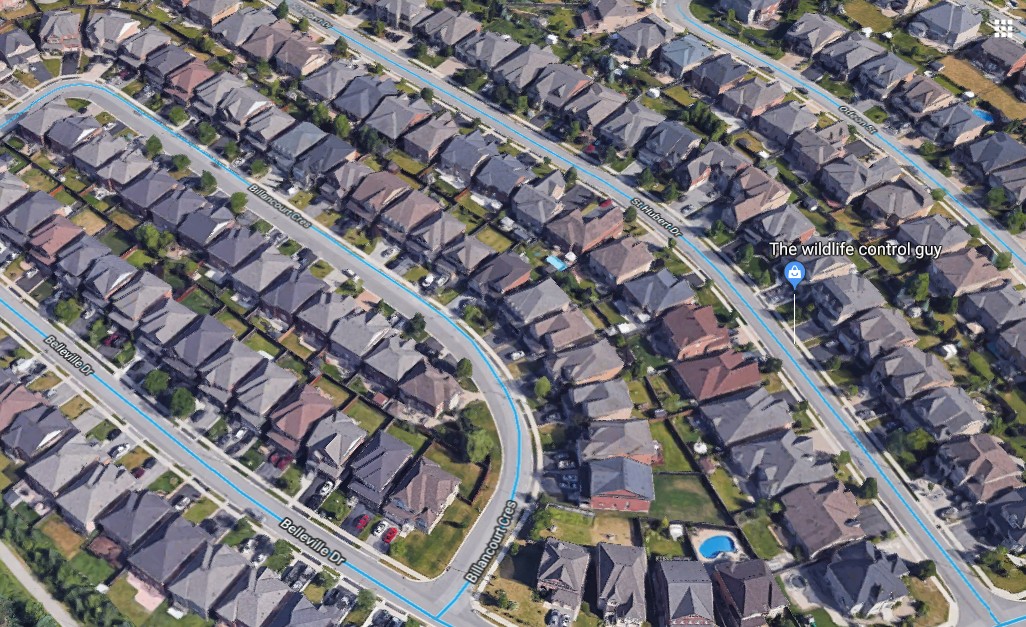 Photos by Joel Wittnebel and Mansoor Tanweer/Google
Group wants Brampton to prepare for 'tectonic shift' away from sprawl toward sustainable growth
Brampton's grand plan for the future makes no secret of the fact that it will demand a radical change in mindset, especially about preserving the natural environment.
A "reset" of how people live with and respect the natural world is essential to making many parts of the plan a reality, the Brampton 2040 document says: "Shifting the trajectory of the whole city must be a massive, community-wide effort."
An effort to spark that community-wide effort came at Wednesday's committee of council meeting, where David Laing presented a pitch to create the Institute for a Sustainable Brampton (ISB). It's a key piece of the vision laid out in the Brampton 2040: Living the Mosaic document, which envisions a green city interconnected with its natural features.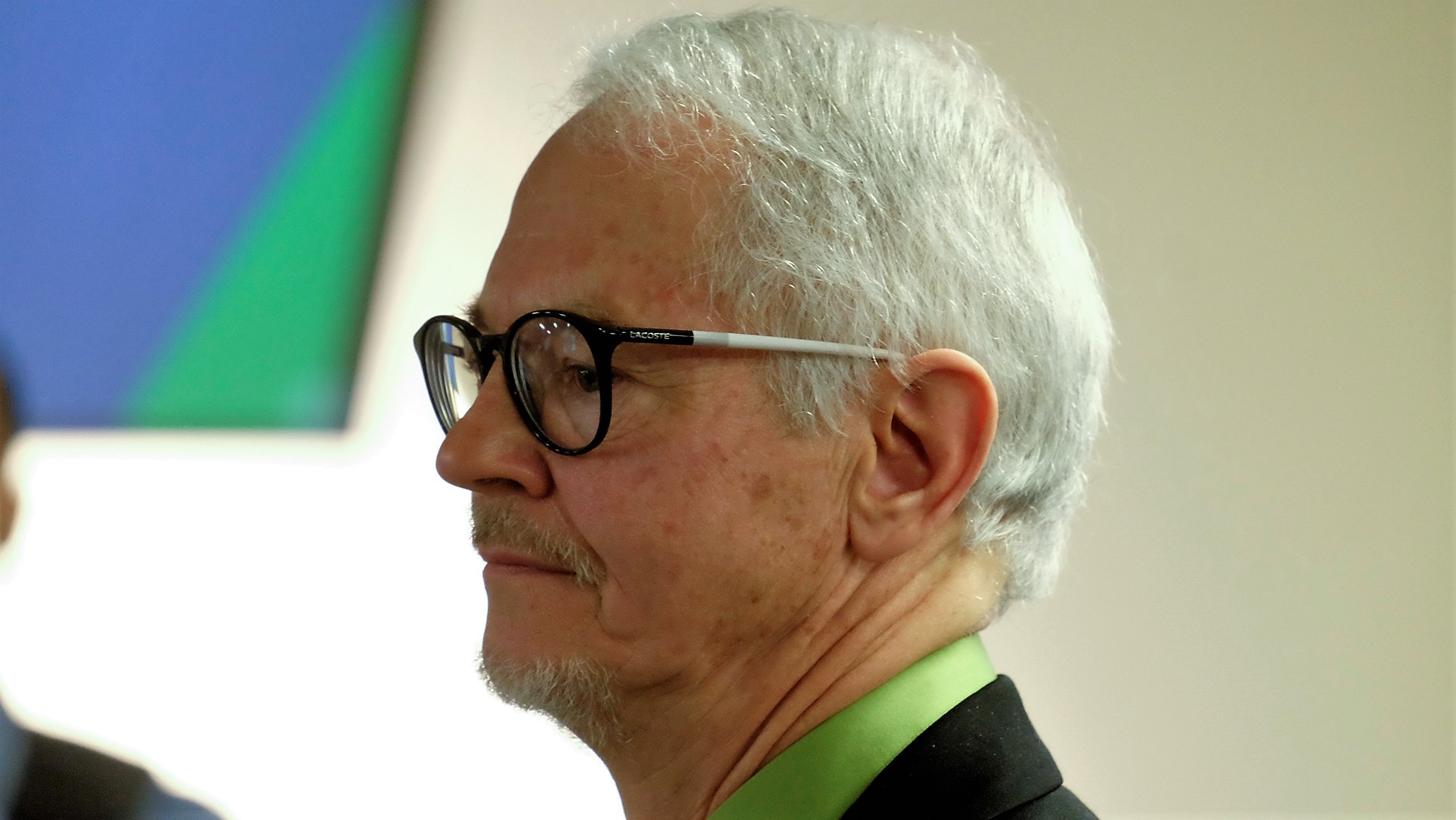 Brampton resident David Laing
Laing, the chair of Bike Brampton — one of the groups that are part of Brampton's Grow Green Network, which formed a task force to make the pitch — told councillors a "tectonic shift" is happening within the city as people look to their elected officials to focus more on the environment and sustainability, especially as threats from climate change are looming larger than ever.
The proposed ISB, if approved by council, would become an arm's-length, not-for-profit organization to help the city with all things green and coordinate efforts to help Brampton achieve what is known as "one-planet" living. A concept developed in the UK, the idea forms a key part of the Brampton 2040 Vision's environmental goals, which aim to ensure "happy, healthy lives within the limit of our planet, leaving space for wildlife and wilderness."
The ISB would be a catalyst for making sustainability a reality, Laing told council.
"We can elevate and build upon all the great work the city is currently doing and elevate the city to a leadership status," he said.
With the city's budget deliberations just around the corner, Councillor Martin Medeiros had several questions about the impact the ISB would have on the city's bottom line. While providing no dollar figures for what would constitute seed funding for such an institute, Laing explained that initial funds would be needed to recruit an executive director and leverage additional funding from other levels of government.
The extensive document prepared in support of the ISB also notes that seed funding could be collected from a membership drive, community grants and corporate sponsorships. Ongoing funding to support the organization might come from similar grants at other levels of government and through environmental foundations. As a nonprofit, the ISB would be eligible to apply for types of funding the municipality cannot.
Medeiros noted that he saw a "credible role" for an institute, but suggested that perhaps it wasn't in the purview of the city to create the organization.
"There's a thing called mandate creep," he said. "We have core services and when we go on to other areas of activity … we really start expanding and start stretching what this council and our municipality is mandated to do."

The 2040 Vision plan calls for preservation of green spaces and more vertical living in Brampton
While the Brampton 2040 Vision document mentions the institute as a key action, it does not place responsibility for establishing it on the municipality, noting that the institute should be a "joint venture organization coordinating private action where this is most effective and government powers where this is essential."
Councillor Michael Palleschi said the city's role in the institute would be beneficial and provide an axis through which all of Brampton's ongoing environment plans could connect.
"There's not one key that puts that together," he said. "This could be the potential for that in driving economic development and having Brampton kind of be the leader in that role."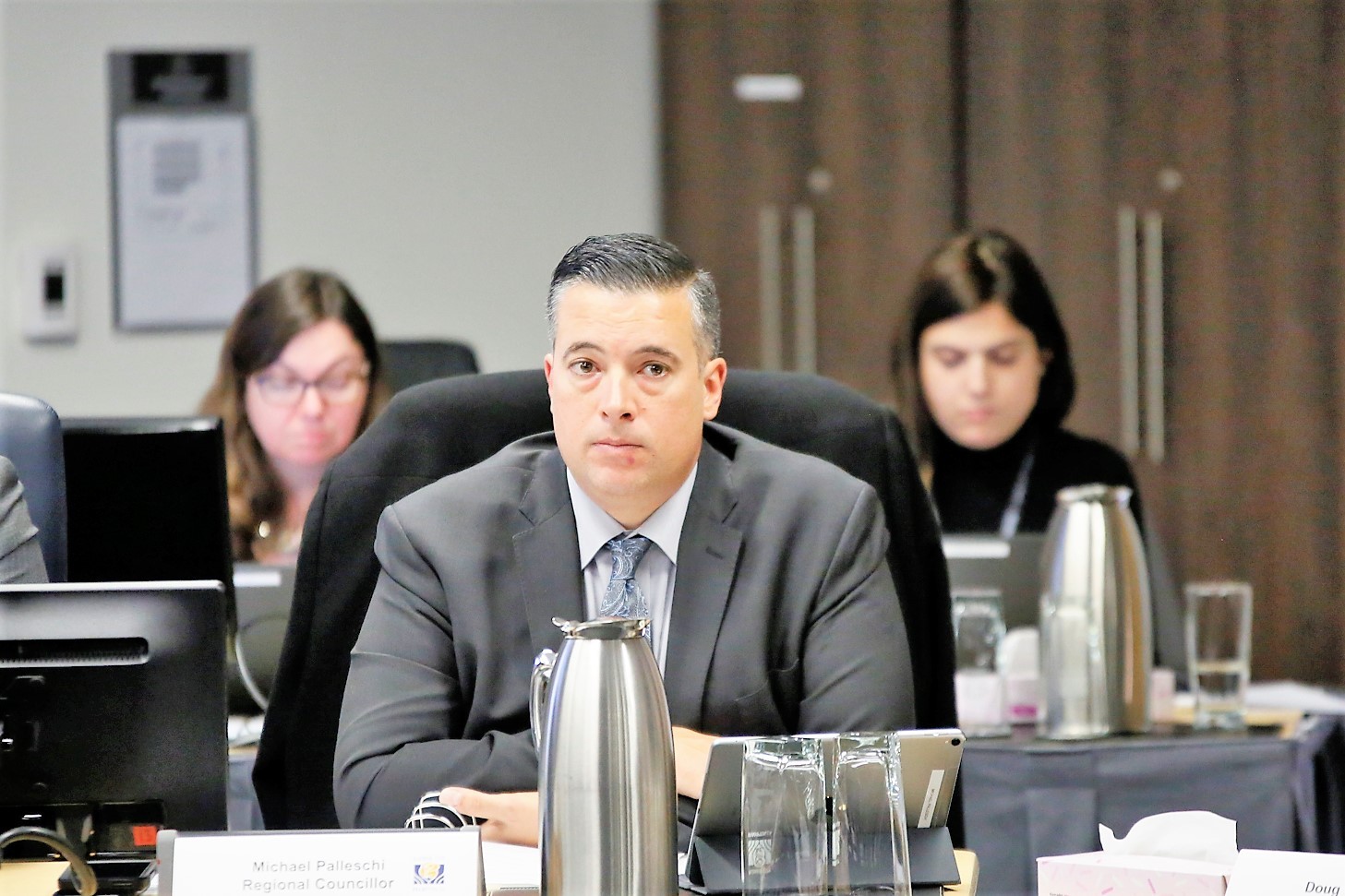 Councillor Michael Palleschi
The ISB task force says the same thing: "There is no current organization that combines evidenced-based, scientific reasoning and community-based social marketing that will generate the broad and deep communal effort necessary for Brampton to become a leader in environmental sustainability and achieve the 2040 Vision."
In many ways, the ISB proposal could not come at a better time. While the city has an environmental master plan, Brampton Grow Green, it's clear the plan hasn't received priority treatment.
Several initiatives laid out in Grow Green have been completed since its approval in 2014, including energy conservation plans for city-owned facilities, installation of solar panels at some city buildings, and a green printing strategy that reportedly saves the city 500,000 sheets of paper annually.
However, it's a far cry from what was supposed to be completed by this time. According to the timelines in the Grow Green plan, over half of more than 200 actions in the document should have been completed by 2017. As of May 2018, 70 percent of them remained unaddressed.
The city is also lagging behind on reporting requirements. The first of the "annual" updates didn't appear until last spring, and even then, as the ISB task force's report points out, "That update focussed almost entirely on accomplishments rather than on addressing the long list of past due actions. ... Brampton residents deserve more balanced and realistic accountability."
The 2040 Vision draws a picture of the future Brampton as a place with a vibrant downtown and plenty of mixed-use housing options for residents. Instead, the city has continued to sprawl outwards, with single-family homes dominating the construction market. Additionally, the potential GTA West Corridor, a major highway that would cut through the northern reaches of Peel and parts of Brampton, could open up swaths of land for sprawling subdivisions adjacent to environmentally sensitive areas such as the Greenbelt and Oak Ridges Moraine. (The highway project, recently revived by the PC government, has received the support of Mayor Patrick Brown.)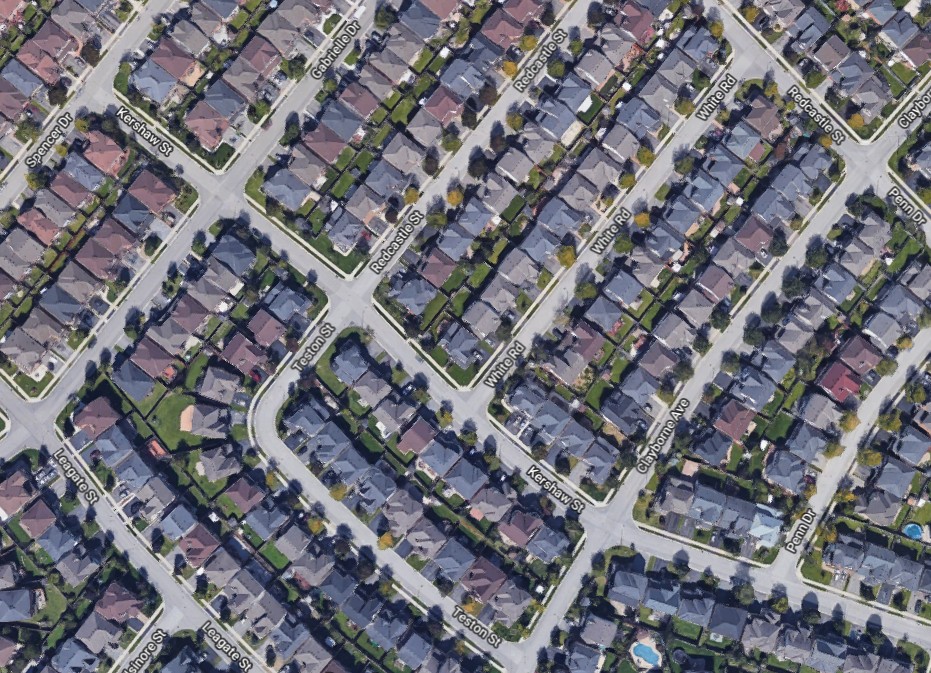 According to numbers from the Brampton Real Estate Board, single-family home sales have dominated the market for years, well above other forms of housing. In 2017, Brampton had 4,577 single-home sales, totalling over $3.7 billion, with an average price of around $823,000. This far exceeded sales of semi-detached homes (1,776), condo-townhouses (626) and condo-apartments (561). Halfway through 2018, the city had recorded more than 2,000 single-home sales totalling $1.6 billion, with an average selling price of about $812,000—again, well above sales for other forms of housing. This despite changes introduced by the provincial government aimed at limiting sprawl by emphasizing intensification and multi-unit development.
Mid-range housing in two- to five-storey structures and townhouses is still being overlooked in favour of highrises and detached homes. The problem, say critics, is that this building pattern almost guarantees that younger buyers starting off on the housing ladder will climb out into sprawl after they outgrow apartment-style living.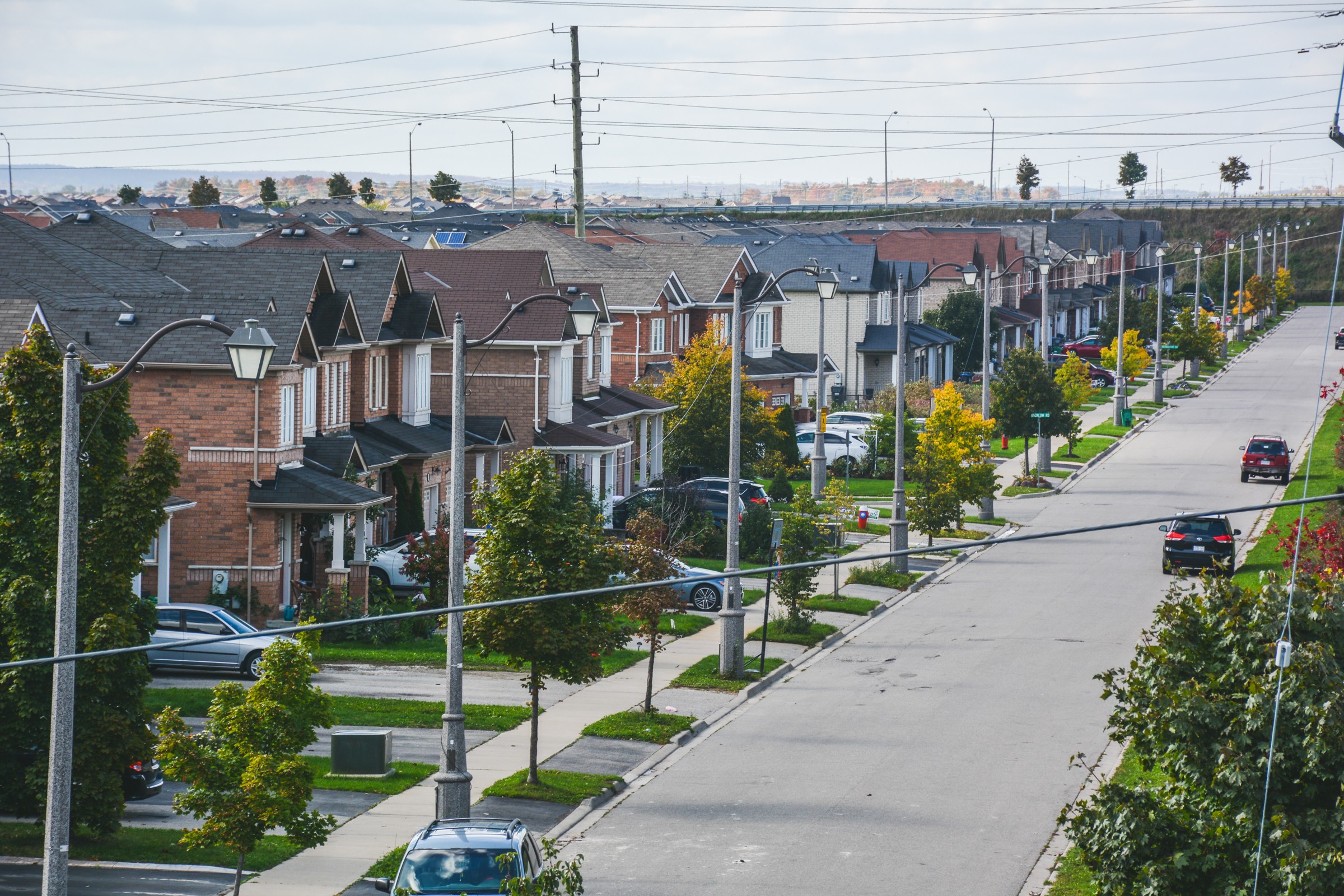 The first quarter of 2018 saw more than 11,000 housing starts registered across the Toronto CMA, a 12.6 percent increase over the same period in 2017. If the population continues to increase sharply in Brampton, where it's projected at least 300,000 new residents will settle over the next 20 years, it's important to alter the kind of housing stock being built to avoid the environmental impact of further sprawl.
In a report that screams for action, the Intergovernmental Panel on Climate Change (IPCC) reported last year that the devastating impacts of climate change are much closer to becoming a reality than previously predicted. Drought, sea-level rise, food shortages, disease spread — many of these were expected to become irreversible problems once Earth's temperature had warmed 2 degrees Celsius above pre-industrial levels, something not expected to happen in many people's lifetimes. However, scientists now predict those effects could happen when the climate has warmed by only 1.5 degrees, a threshold that may be reached by 2040.
One area the IPCC report targets is urban growth.
"The urban and infrastructure system transition consistent with limiting global warming to 1.5°C with no or limited overshoot would imply, for example, changes in land and urban planning practices, as well as deeper emissions reductions," the IPCC report says. "A wide range of adaptation options are available to reduce the risks to natural and managed ecosystems … and urban areas (e.g. green infrastructure, sustainable land use and planning, and sustainable water management)."
The IPCC points to municipalities as leaders in all this, noting, "Urban governance is critical to ensuring that the necessary urban transitions deliver economic growth and equity. The proximity of local governments to citizens and their needs can make them powerful agents of climate action, but urban governance is enhanced when it involves multiple actors, supportive national governments, and sub-national climate networks."
The pressing need to curb sprawl was recognized by the ISB task force, which pointed out that, as Brampton's growth is currently booming at 2.5 times the national average, the time to act is now.
"The Brampton of 2040 will not be the city defined in the 2040 Vision document unless there is dramatic change in the city's current trajectory," the ISB task force report says.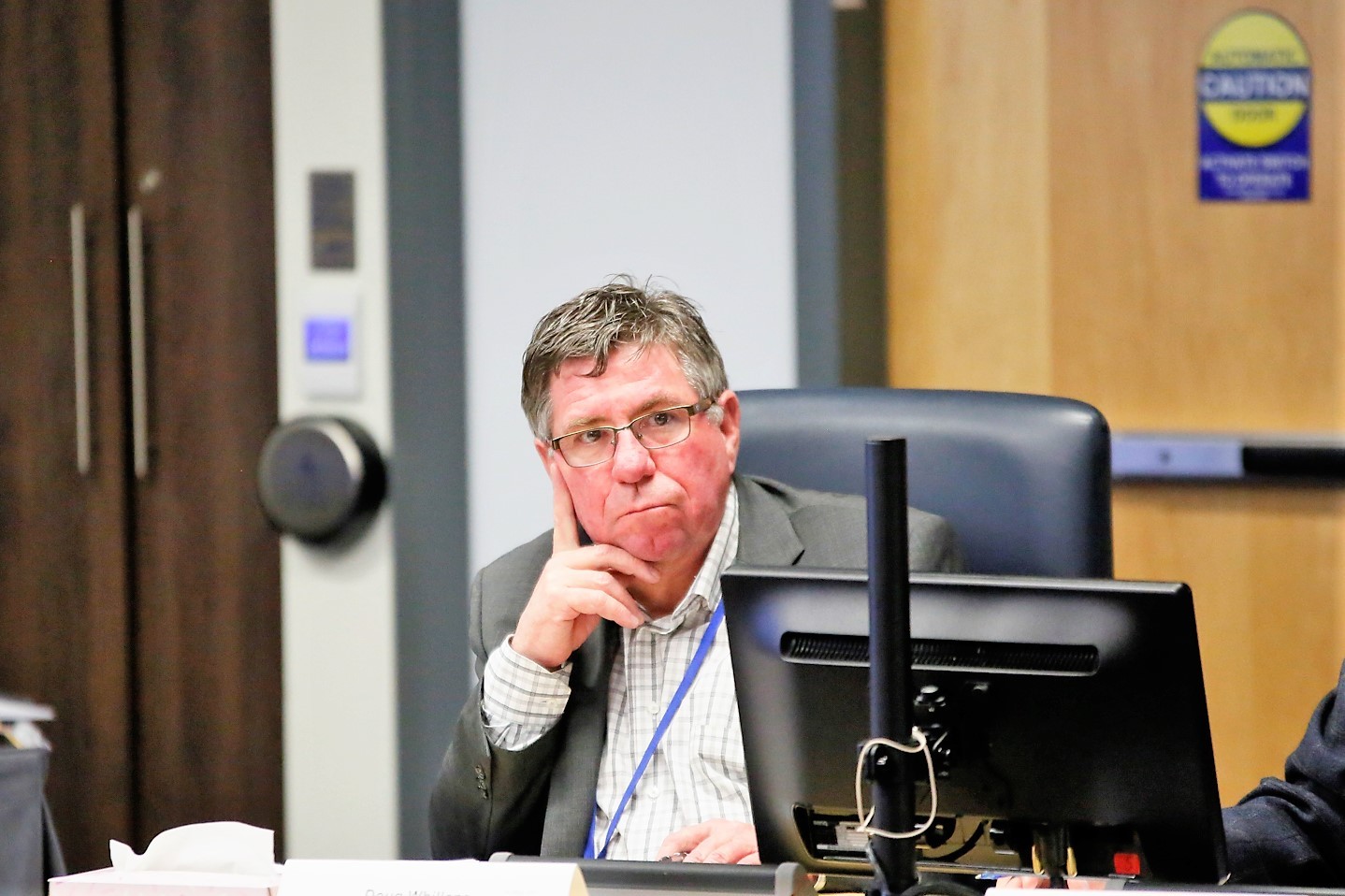 Councillor Doug Whillans
Councillor Doug Whillans was among those recognizing that Brampton lags in recognizing the need for environmental action. "We have come a long way around our facilities, but I think as a community we can do a lot better," he said.
No decisions were made on the ISB. Council referred the request back to staff to get a better handle on the costs and commitment required to start such an institute.
Interim CAO Joe Pittari noted a report could come back to council before the summer.
Email: [email protected]
Twitter: @JoeljWittnebel
Submit a correction about this story