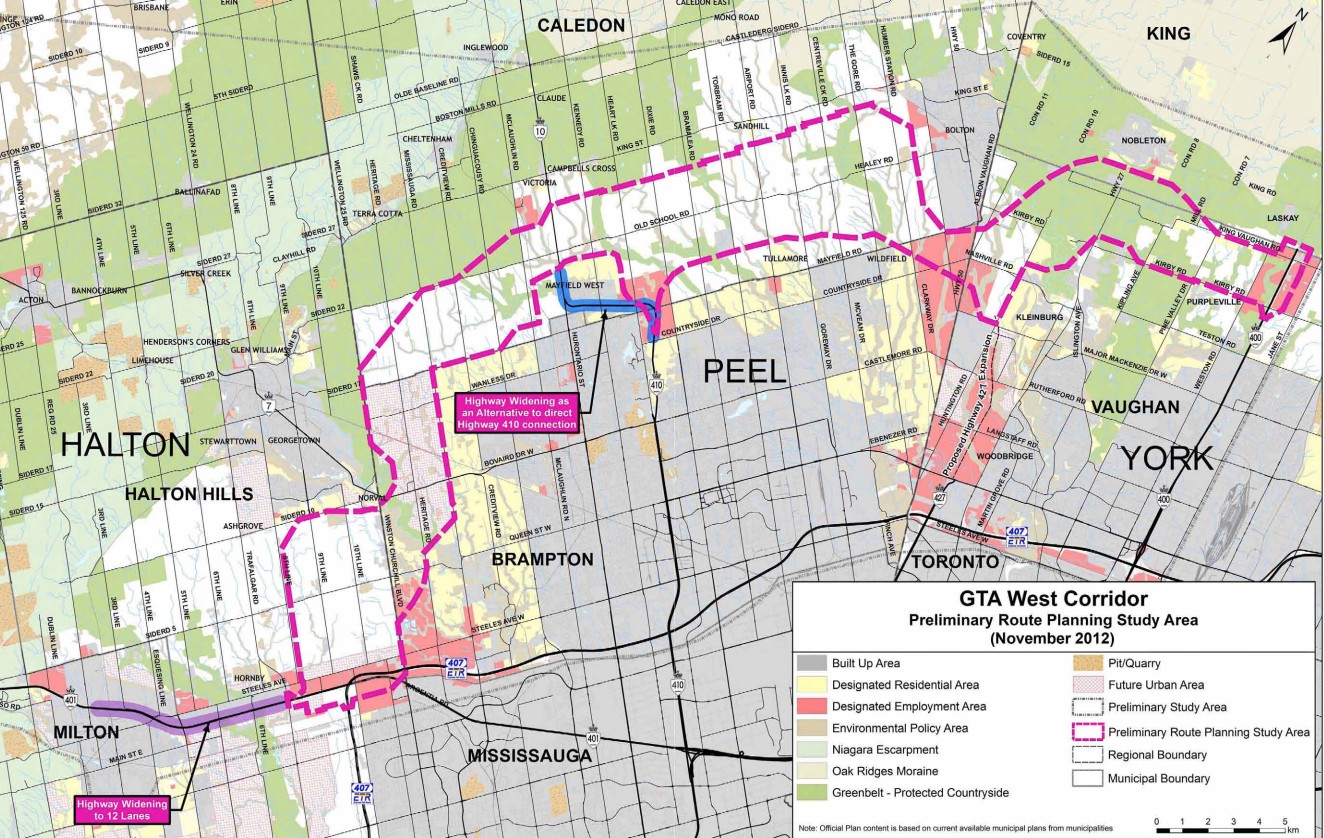 Photos by Mansoor Tanweer/Graphics from the Province of Ontario
Is the GTA West Highway good transportation planning or a gift to developers?
The Ford government's decision to revive a controversial project suspended in 2015 is being touted as a way to alleviate congestion on the 401 and other highways.
Supporters, including Brampton Mayor Patrick Brown, say a new highway would boost the local economy by easing the transport of goods and services around the region, while critics and some residents directly affected call it a backward and destructive step that will lead to more sprawl.
The sure winners will be the development industry and major landholders awaiting the chance to open up more land, some of it in or near environmentally protected areas.
To see the full article content, please subscribe to The Pointer.
Subscribe