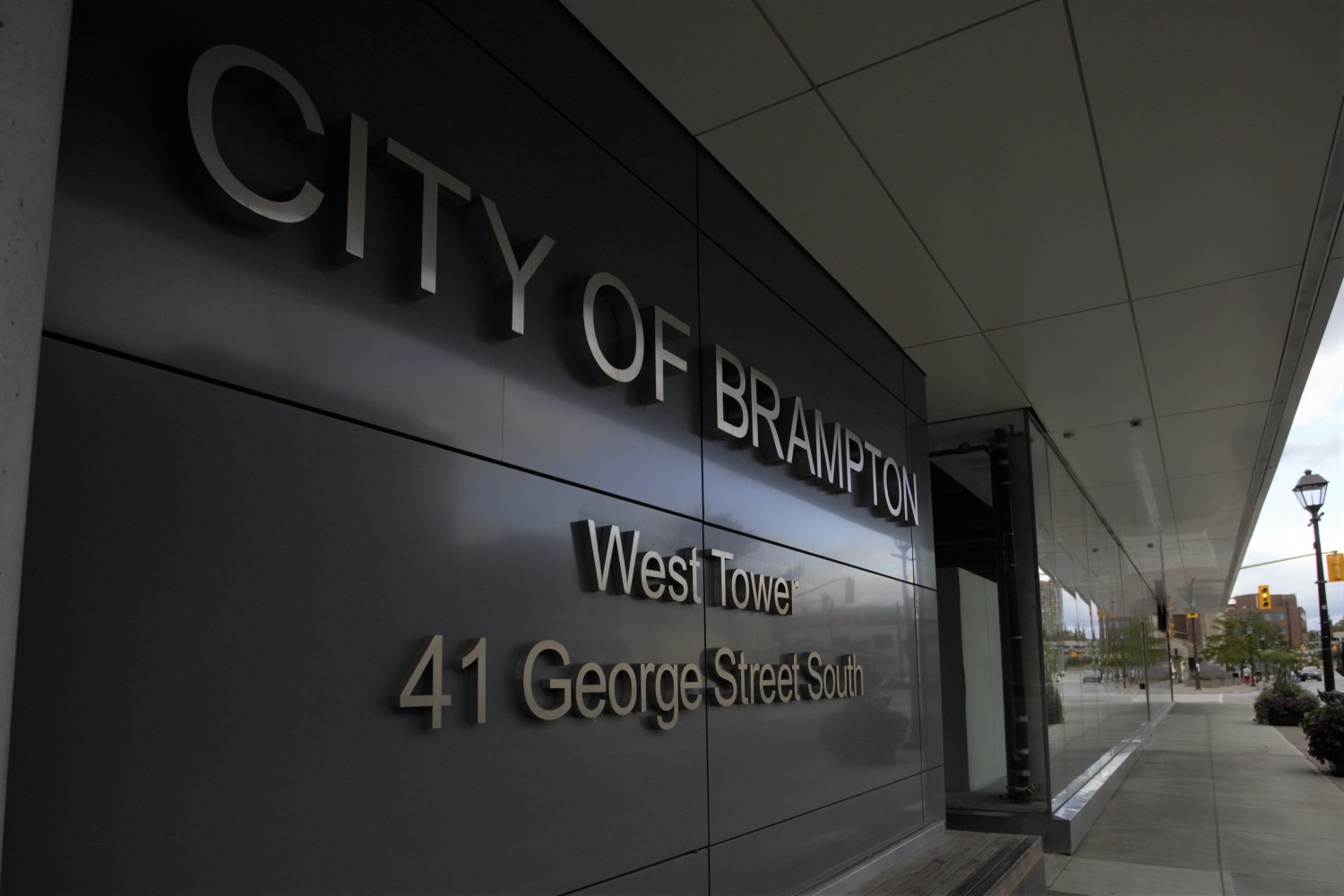 Photos by Mansoor Tanweer
Five senior Brampton city hall staff members dismissed
It is becoming a bit of a tradition in Brampton politics to start writing pink slips at the beginning of a new term. The City of Brampton let go five members of senior staff on Thursday, confirmed Gary Collins, spokesperson for Mayor Patrick Brown.
It's not clear what role, if any, Brown played in the dismissals, or how the roles will be filled permanently. Collins said the mayor "has no comment." What is known is that the terminations occurred after acting Chief Administrative Officer Joe Pittari took over his role in December.
Pittari replaced former CAO Harry Schlange who challenged Brown when the new mayor called for a sweeping department-by-department review which included staffing. One of Brown's first orders of business as mayor was to call in KPMG for the review, despite Schlange's contention that it would "paralyze" staff. Immediately after, Schlange was let go and KPMG was brought in.
The list of those let go includes Erin O'Hoski, director of communications; Rob Elliott, commissioner of planning and development; Fiona Peacefull, director of human resources; Bob Darling, director of economic development and culture; and Yarlene Frisani, director of strategic development.
Acting CAO Pitarri, who rose to that role after another recent high-profile dismissal, will be taking over Peacefull's post for now in the human resources department. The city's long-running game of musical chairs will see David Smouter taking over in the interim for O'Hoski in communications, Denise McClure in economic development, Rick Conrad in planning, and James MacIntyre as acting commissioner of strategic development.
The Pointer reached out to the city for more details around the purge, but the city provided few specifics about the circumstances of the dismissals.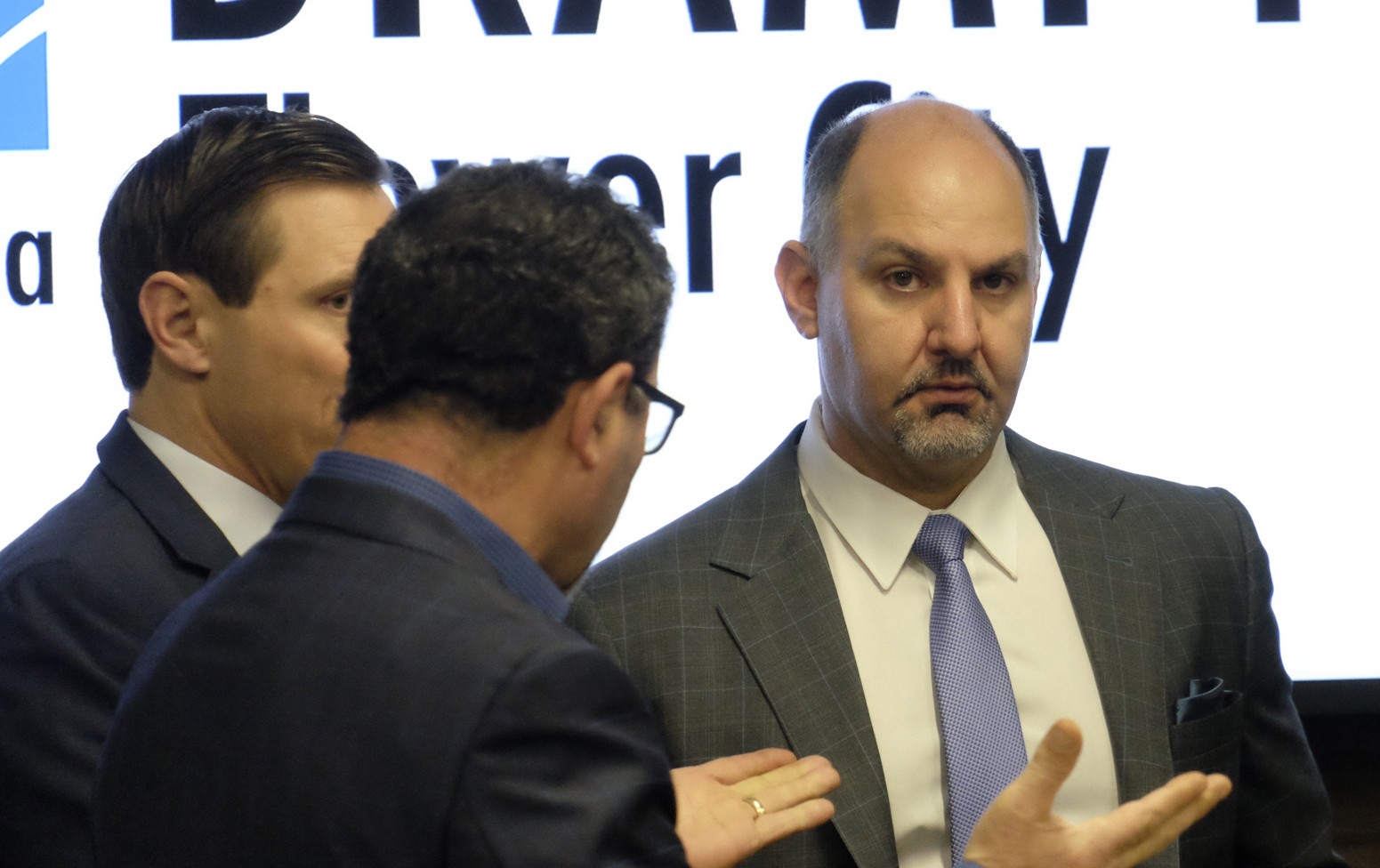 Acting CAO Joe Pittari
"The City will not be citing specific details about individuals or the status of their employment. Recruitment is underway to fill each of these roles through fair and competitive hiring practices open to both internal and external candidates," said city spokesperson Natalie Stogdill.
Sweeping and dramatic dismissals are nothing new for the City of Brampton. Former mayor Linda Jeffrey brought on former CAO Harry Schlange in May 2016 with fanfare, touting him as an "agent of change" who would put the city's house in order.
"I'd like to believe that this step today takes us in the right direction," Jeffrey said of Schlange at the time. He took over for John Corbett, whom Jeffrey had fired in 2015 after a report from provincial auditor Jim McCarter revealed the city's out-of-control payroll costs were consuming 94 percent of the growth-related increase in property tax revenues. Jeffrey also blasted Corbett for tabling a budget that called for more salary and staff increases.
Once Schlange was firmly in place, in September of that year he proceeded to terminate 25 senior bureaucrats at a time when the city was still reeling from the era of mismanagement under former mayor Susan Fennell.
"They had been in the news for all the wrong reasons and wanted to change the narrative of what was going on in the city," Jeffrey said, critical of the city staff at the time. Schlange himself was let go last December, about 10 days after Mayor Patrick Brown officially took over power following his election victory in October.
"At our December 12 meeting, City Council determined that we require a new leader to help us take Brampton to the next stage in our community's future," a statement from the mayor said.
"As a result of this decision we have decided to part ways with our Chief Administrative Officer, Harry Schlange, effective immediately. We would like to acknowledge the contributions that Harry has made to our organization, and our community, and wish him every success in the future."
The December statement made a point of mentioning that "plans are underway to fill this role on a permanent basis in the new year … From improved transportation to jobs and community safety, as a team we will work together on the direction that our community has provided."
So far, about a third of the way into February, there has been no indication of who will be picking up where Schlange left off.
While some members of city staff are departing, 2019 could be the year Bramptonians shell out cash for a new type of staff member. City hall is currently looking into how it can provide each councillor with two staff, one more than currently.
One will be an executive assistant, which will be a political hire, and the other an administrative assistant. Adding such staff will cost roughly $1 million a year.
Brown supported the new staffing model brought forward by Councillor Gurpreet Dhillon, but has indicated he is taking a hands-off approach to the office reforms. He would like to "leave it to the discretion of the councillors on how they will budget the money in their office. They should make the decisions and they should operate their own budgets."
Email: [email protected]
Twitter: @mansoortanweer
Submit a correction about this story