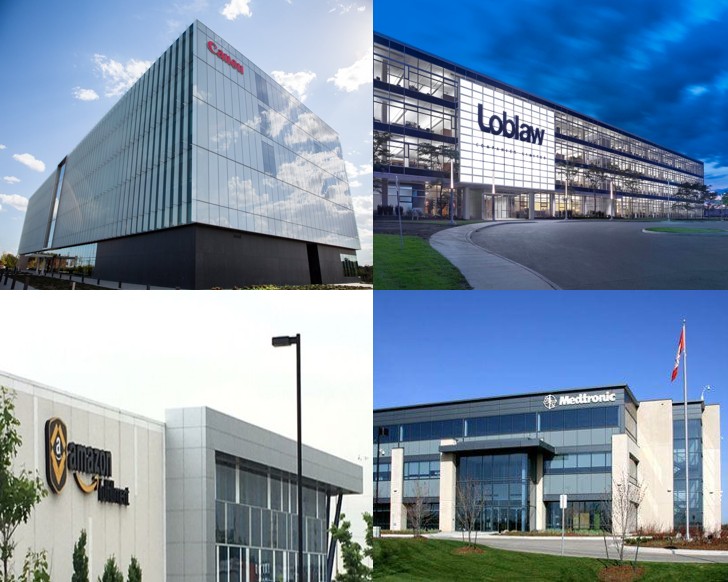 Photos by Mansoor Tanweer/Joel Wittnebel/City of Brampton/Flickr
Patrick Brown's and Brampton's future are riding on big plans to attract global private-sector investment
Every great writer is a rewriter.
If readers saw a novelist's first draft, they'd be surprised by its incompleteness: the weak plot, the insipid characterizations, and the clunky dialogue. F. Scott Fitzgerald wanted to call his greatest book, Under the Red, White and Blue.
The plot would pivot at a baseball game, and atmospherics would be drawn from the late 1880s, not the Jazz Age. His editor, Max Perkins, asked him to reconsider the storyline, and renamed it The Great Gatsby.
Teamwork and flexibility are needed in the creative process. Until a book is published, it's simply a work in progress. This same principle applies to cities.
Right now, Brampton is working through a major rewrite, driven by a new philosophy, and dramatic changes to its employee ranks, as Mayor Patrick Brown wrestles with City Hall's past tendencies toward disastrous developer-driven planning while distracted councils were preoccupied with their own political interests. Staff often seemed like pawns in a bigger game.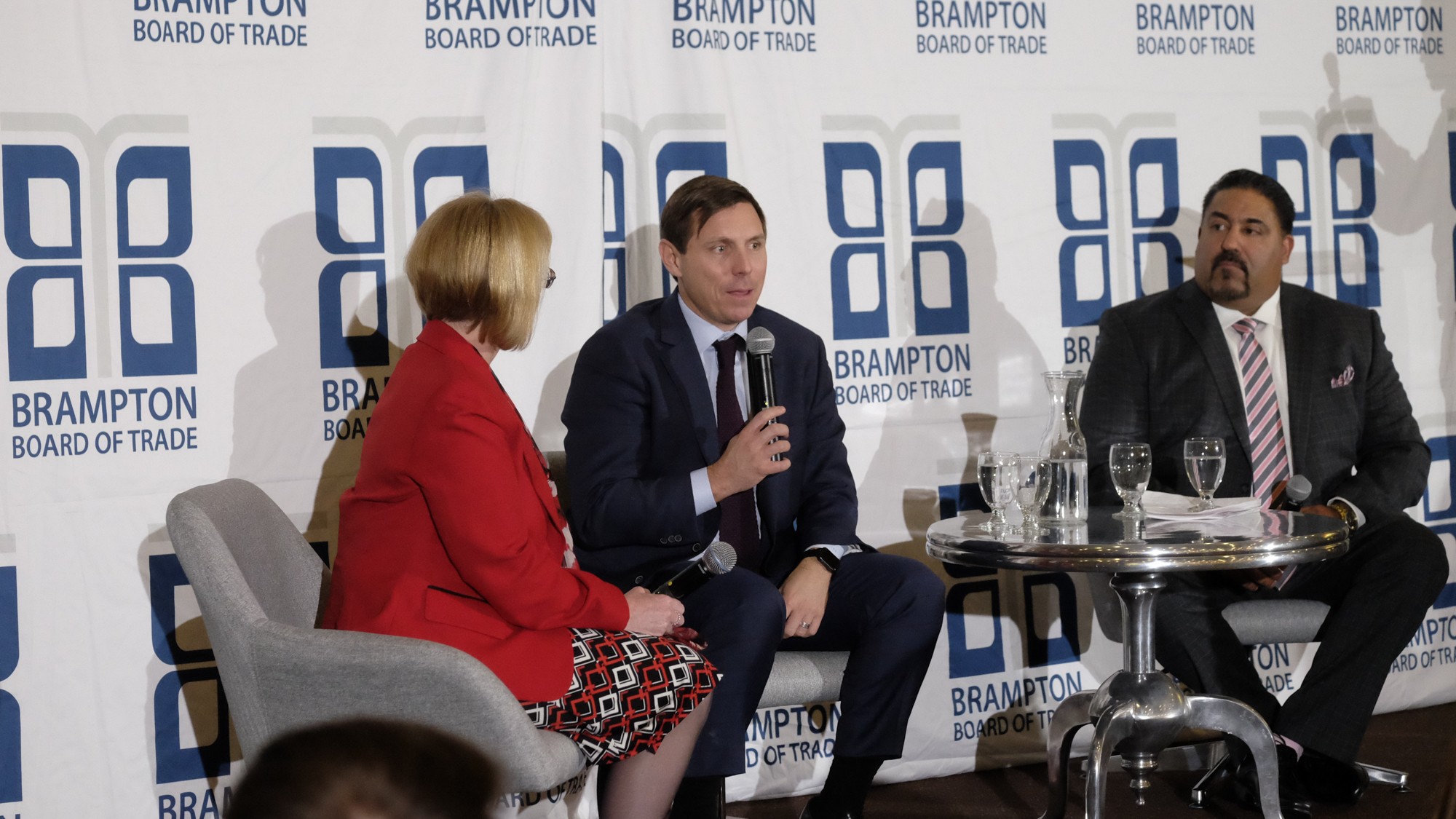 The dynamics stunted the city's economic fortunes, as employment-attracting investments were largely ignored because, as an external report by former Ontario auditor general Jim McCarter found, revenues from the runaway growth driven by unchecked planning were eaten up by labour costs inside City Hall. Meanwhile, employment prospects for those not lucky enough to land a municipal job, remained grim.
The Bank of Montreal's regular Regional Labour Market Report Card, measuring employment levels for the final quarter of 2018, includes Canada's top 33 performing cities on the list. Brampton isn't on it; 15 other Ontario cities are. From 2006 to 2016, the city's unemployment rate increased by 26 percent, from 6.6 percent to 8.3 percent, according to Statistics Canada.
Brown has talked up plans for an intense focus on economic development since his last-minute entry into the mayoral race last summer. He has two reasons for doing so: since his early days as a Barrie alderman Brown has constantly, reflexively mouthed the Conservative mantra of low taxes (even when he proposed few pallatable ideas to keep them in check) and the biggest factor driving up residential tax rates for Brampton is the lack of commercial enterprise here to offset the burden on homeowners; and Brown wants to attract more good jobs here to keep people in the city while turning around flagging employment levels.
On Friday his office announced the City bid adios to five members of its senior management team, continuing a purge that started with the departure of chief administrative officer Harry Schlange shortly after Brown took office last year.
Acting city manager Joe Pittari (former head of strategic and corporate services for the City of Vaughan) with assistance from KPMG, is conducting a review of the city's staffing requirements and it was revealed that Rob Elliott (commissioner of planning and development), Fiona Peacefull (director of human resources), Erin O'Hoski (director of strategic communications), Yarlene Frisani (director of strategic development), and Bob Darling (director of economic development and culture), have been let go.
The moves signal Brown's intension to make key bureaucratic roles more aligned with his economic vision. O'Hoski and Peacefull caused eyebrows to raise, after the City paid almost $40,000 for an executive search firm to scour the entire country for candidates. Either Schlange ignored the findings of the taxpayer-funded search, or it was just a coincidence that the "national" effort yielded two people who had worked under him when serving as Niagara Region's CAO, prior to taking the same job in Brampton under former mayor Linda Jeffrey.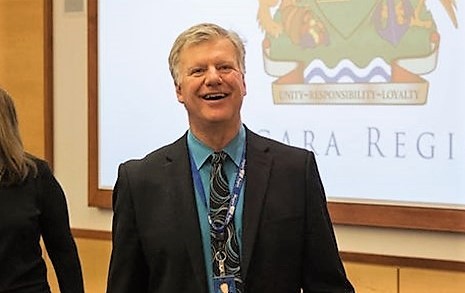 Former CAO Harry Schlange
The recent departures continue a pattern begun in 2015 when Jeffrey hired McCarter to do a deep dive into the employment rolls at city hall. What followed was the exit of chief administrative officer John Corbett and the hiring of Schlange, from Niagara region. Next up was the lopping off of 25 senior executives. Schlange's tenure was short, and since 2007, there have been six CAO's in 11 years, including Pittari, in his interim role.
If hiring and firing at the bureaucratic level has turned into a bit of a bloodsport, there's been a lot of movement at the political level, too. Since Susan Fennell's exit from office after the 2014 election, all councillors that sat around the table then are gone. In the 2018 municipal vote, Brown upset Jeffrey, and four new councillors were also voted in.
There's been more movement. In a motion successfully put forward by Wards 9 and 10 regional Councillor Gurpreet Dhillon, the city adopted a political office model similar to other cities. It will add an executive assistant (a political hire) to the existing administrative assistant role – to each councillor at a total cost of $1 million, plus a few extra thousand to accommodate new council staff.
All of it sets the table for the mayor's mission – to bring jobs, well paying ones, and businesses, well positioned ones, to Brampton.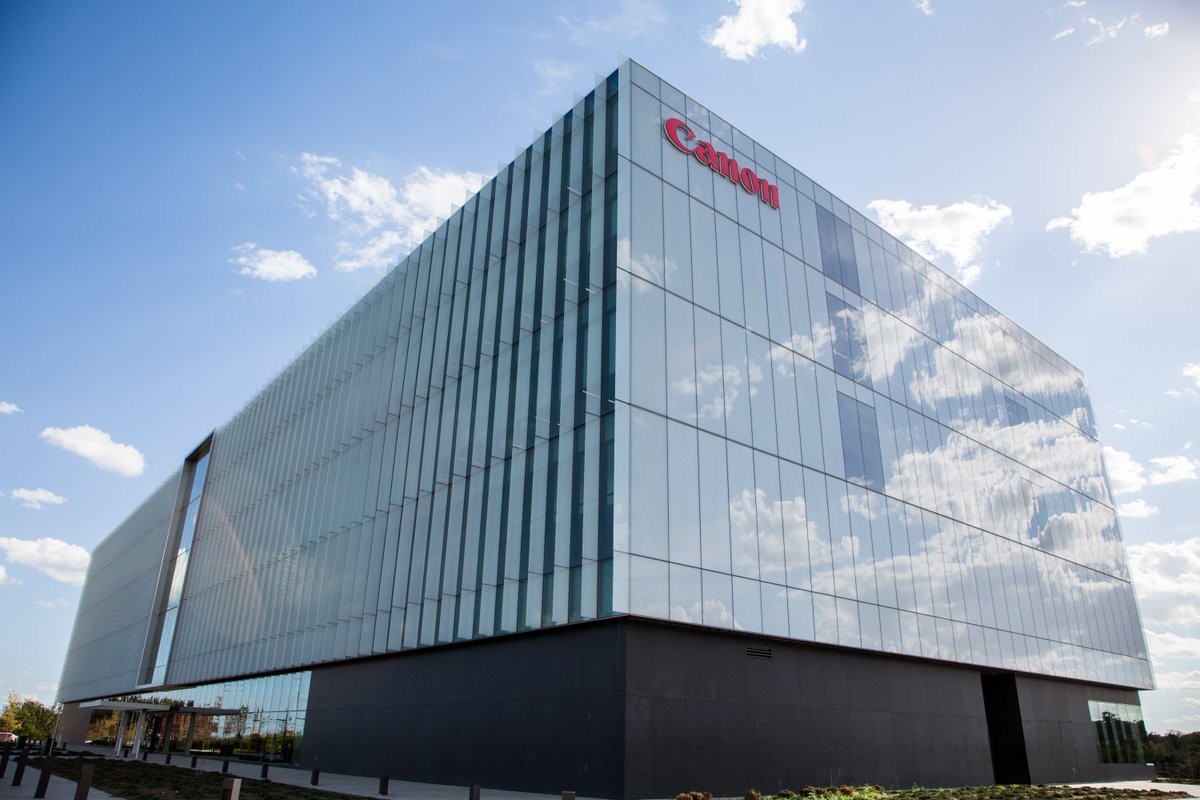 Brampton's Canon Office Centre
A newly composed Economic Development Office will be the war-room for his mission.
Brown hasn't had much time to catch his breath since taking over the chief executive post after upsetting Jeffrey in the October 22, 2018 vote.
At Tuesday's annual State-of-the-City address at the Millennium Gardens Banquet Centre, he gave the keynote speech and took part in a panel discussion and question and answer session with the audience.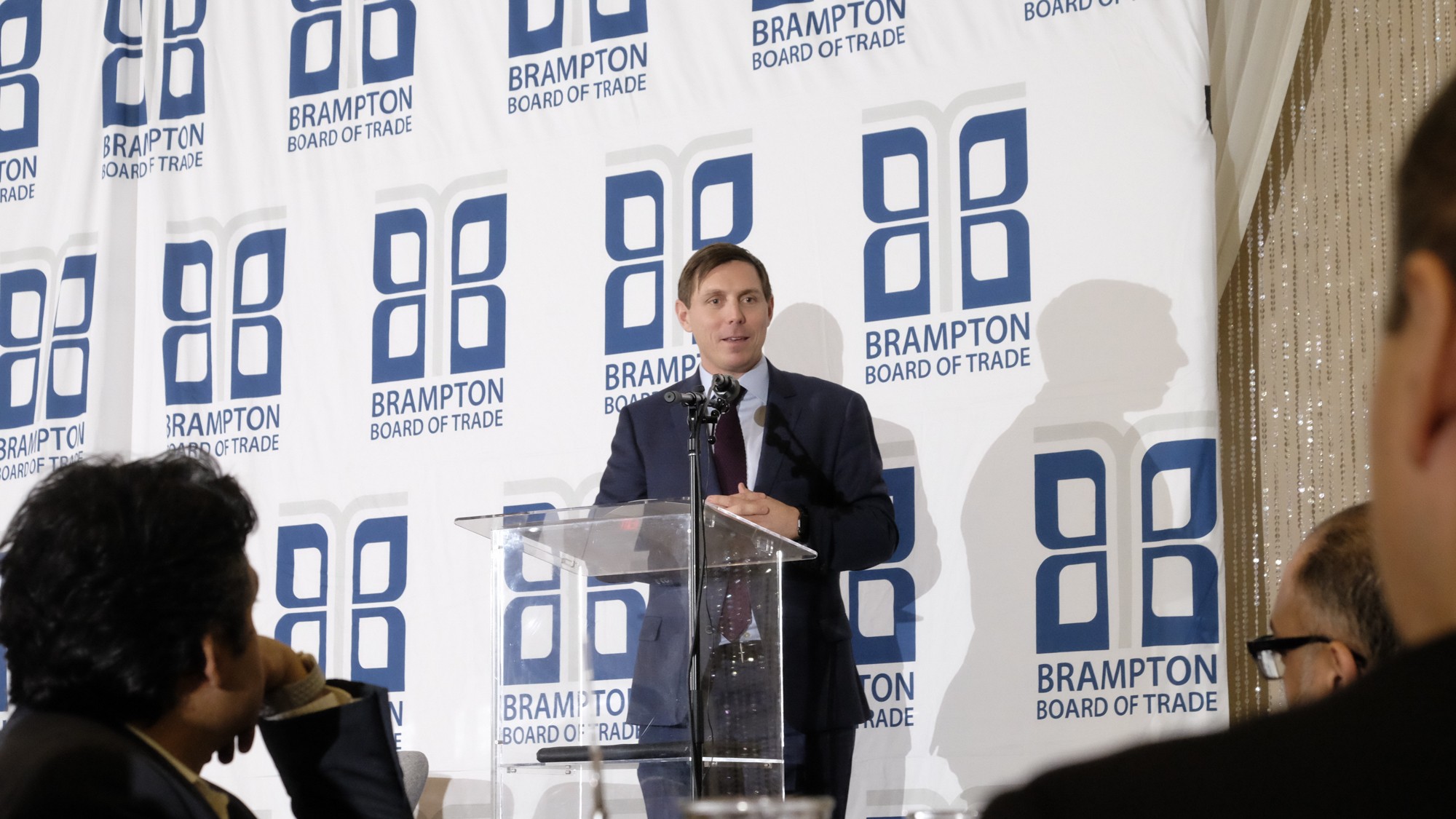 While highlighting vague plans to attract investment, emphasising efforts to attract business from overseas, he was interrupted time after time by enthusiastic applause.
But the city has heard this line before, with little to show for the costly international jet-setting of Fennell and not many results from Jeffrey's efforts on two trips to the Middle East.
The mayor concluded his speech by saying some things have been accomplished in two months, but there's more to come. He intimated that it will take time to remake the Brampton model. But if the past two months is a prologue, look for the pace to quicken. That's because he and council colleagues have inherited some troubling economic realities.
Less than 30 percent of the city's property tax base comes from the more lucrative commercial sector. Healthy cities have a rate around 40 percent. And many of the businesses that are located here are based in low-return industries whose operations take up vast swaths of land while employing a relatively small number of workers. They are also part of the lower-wage economy that has been steadily contracting over the past decade.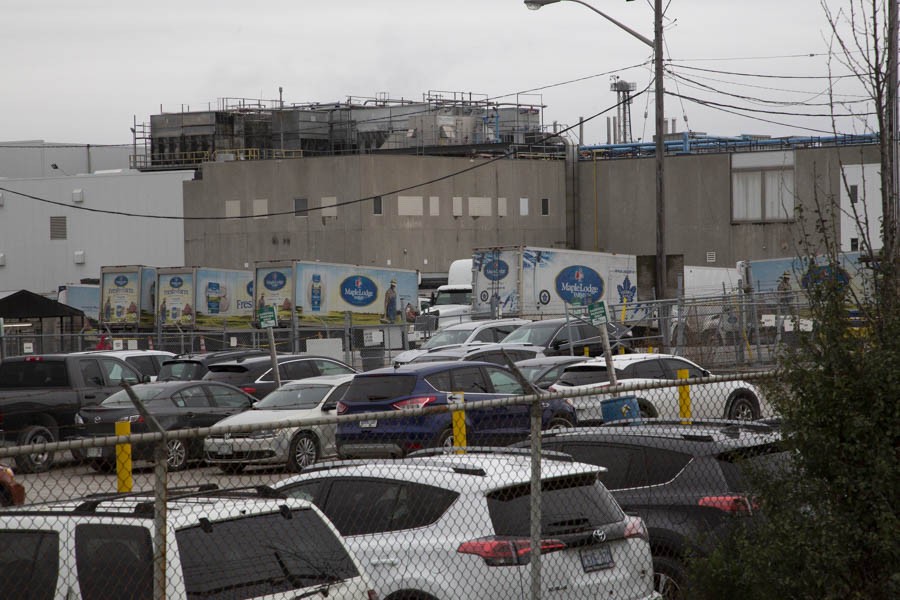 As of the 2016 census, which tracks the industries Brampton residents are employed in, manufacturing, transportation, industrial operations and trades accounted for almost 30 percent of the work done by the city's residents (this does not necessarily mean that all such employment is in Brampton). Overall, 91,205 of the city's 310,435 workers were employed in these fields. Many trades do offer well-paid employment, but those jobs are becoming increasingly competitive.
On Tuesday, the conservative-minded Brown said tax rates are too high, and this put a real governor on growth.
The good news: Brampton has all the raw materials needed to propel it forward, he said.
In his inaugural speech, delivered at the Rose Theatre before another enthusiastic crowd in early December, he said growth would be driven through the city's Economic Development Office. It was a key line, but it didn't stir much response afterwards.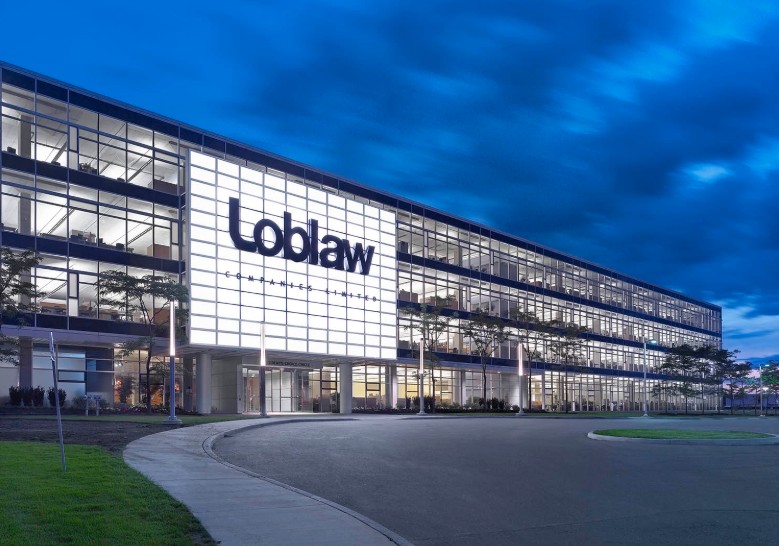 Brampton's Loblaw Headquarters
Tuesday, he drilled down on what he meant, and recent developments, especially the removal of Darling Friday as head of the EDO, put a punctuation point on his earlier statement.
Yes, the EDO will be the fulcrum in serious internal and external outreaches. The hope is to stir up local business and reach beyond our borders to bring foreign-based businesses to the city.
This is nothing new. The city's EDO has tried a number of marketing ploys over the years to plump up business and go global.
Remember past EDO marketing catchphrases: All Roads Lead to Brampton or b…more? Or the latest: Brampton means business?
In 2013, the EDO came up with the "b…more moniker", a takeoff on the city's name. That year, the city sent out eight International Missions, led by politicos, staffers and local business leaders. They travelled to India, Spain, Philippines, Brazil (twice), Germany (twice) and Hong Kong. In one India trip, a memorandum of understanding was signed with a small and medium sized business chapter (the significance of which was never explained). In Spain, they visited a Mobile World Conference. In the city's yearend report, it said the globetrotting missions secured 300 meetings, 911 business contacts, 428 leads, and 39 prospects. There were, however, no details on the costs of the trips or the number of businesses that were willing to locate here. The public was given no idea of what the numbers meant. Ultimately, they proved meaningless.
These foreign trips brought next to no return on investment, and when they continued under Jeffrey (at a more respectful pace), including one as part of a Province of Ontario mission, new business never really materialized.
Are foreign trips simply prized perks for politicians needing a taxpayer-funded vacation? Or impressive sounding schemes that every jurisdiction in the world is hopelessly praying will pay off in a major score? No doubt, for all its overseas efforts, Brampton should be farther along the development trail than it now is.
In the city's 2013 report on awards designations, staff highlighted that Brampton was named one of the Top 10 mid-sized Cities of the Future, by fDi (Foreign Direct Investment) Magazine, a spinoff of the Financial Times, based in London, England.
It's interesting to note that Brampton was once again featured in fDi's 2015-2016 and 2017-2018 American Cities of the Future report. It turns out the city applies and pays a fee to enter the competition. The criteria for the various categories do not include a city's actual track record in securing foreign investment.
Brown is a veteran world traveler. As a two-term MP from Barrie, he headed the Conservative Party's GTA caucus, and the Canada-India Parliamentary Association. He has travelled multiple times to India (many times on his own dime or as a guest), and other foreign locales. It's well known that he calls Indian Prime Minister Narendra Modi a close friend, a cultivated relationship that elevated his status from a Conservative backbench MP.
Does he see government-sponsored foreign investment visits as value-added or useless fishing trips? He didn't comment after Tuesday's luncheon, but announced Brampton will host its first ever international investment conference. The city is finally inviting the world here.
He made it clear Brampton needs to fill in its emptying employment lands to rejig its tax base and allow it to rival neighbouring cities like Mississauga which is now reaching the final stages of build out.
Brampton can't afford to give all its remaining land to developers for more infrastructure-straining subdivisions that would further stretch the city's finances.
Brown's speech was delivered at an interesting time, and ripe with a tantalizing touch of irony. It came only hours before U.S. President Donald Trump delivered his State-of-the-Union address in Washington.
While Brown spoke about reaching around the globe to help his city's business sectors grow, Trump doubled-down on his xenophobia. He told the combined houses of congress the U.S. would continue its retreat from foreign wars, foreign trade, and put America first. It was time to seal the borders and erect a beautiful wall to separate "us from them" – the awful illegals rushing the southern border. While Trump seems irredeemably unmodern, Brown said Brampton is future-driven and is ready to attract more foreign businesses. "Our city's mosaic is as diverse as the United Nations," he said. "Our people to people connections should make Brampton an all-star team of economic development potential."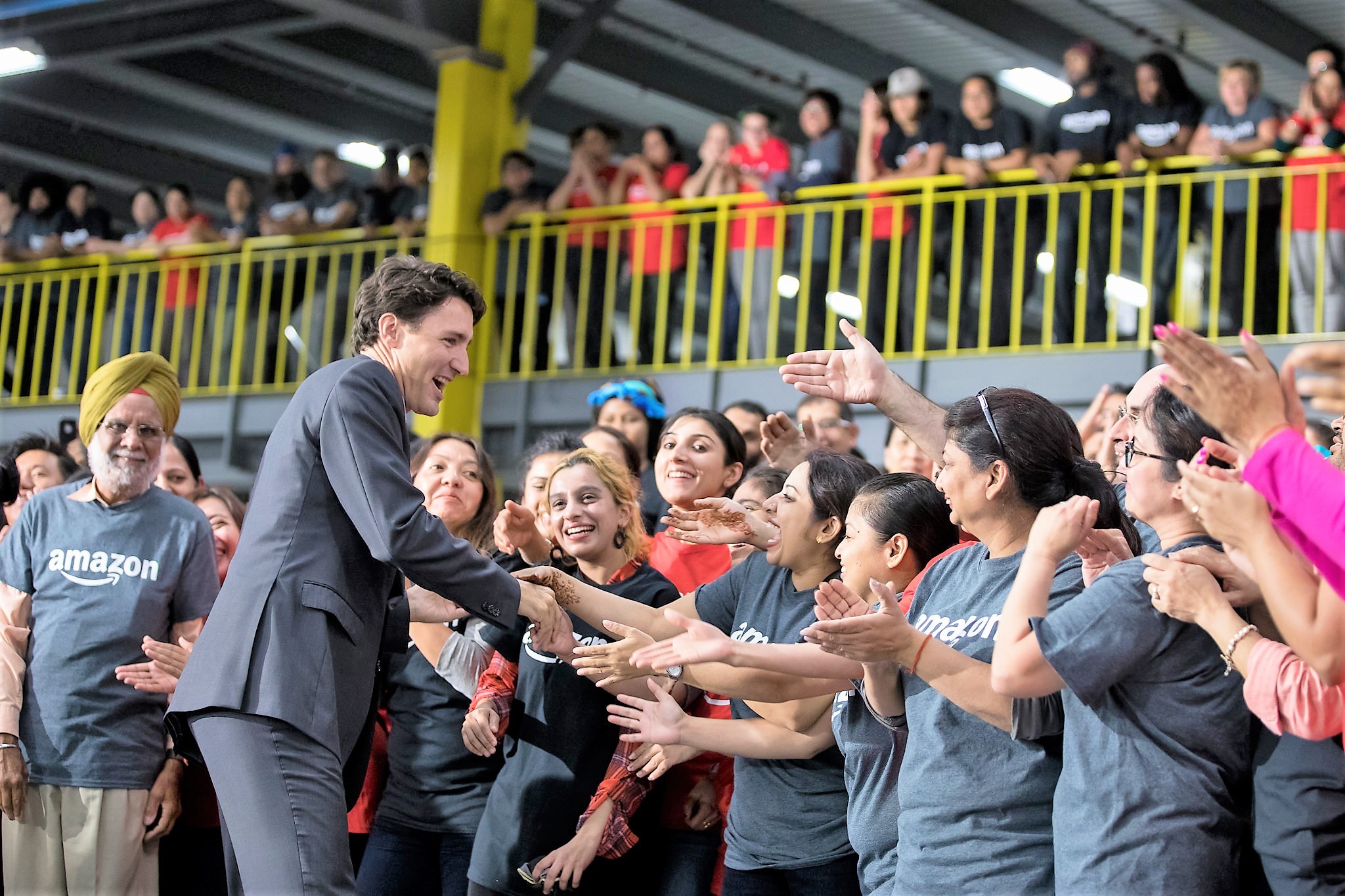 Prime Minister Justin Trudeau visits an Amazon distribution centre in Brampton
Brampton residents represent more than 234 different cultures and speak more than 115 languages. This gives it natural linkages to pitch the 'Invest in Brampton' mantra to companies.
Brown also wants to cull an ambassador class from the city's business leaders and do the city's bidding around the world. And what a story they can tell, he said, listing off these telling statistics:
• Brampton has the lowest average age amongst Canada's largest cities at 36.5 years, including 120,000 people under the age of 14;
• 50 percent of new immigrants are under the age of 24;
• 51 percent of the workforce is diverse and highly skilled and has a post-secondary education; and
• by 2040, Brampton will have over 900,000 residents.
Brampton has natural advantages, including its central location in the middle of Southern Ontario's Super Innovation Corridor between Toronto and Waterloo with access to seven major highways. It's home to 69,000 businesses, including plenty with large offices here: Canon, Clorox, Loblaw, Maple Lodge Farms, Mandarin Restaurant, Medtronic, Brampton Brick, Air Canada, Amazon, Canadian Tire, Coca Cola, Dynacare, Fiat Chrysler and Rogers.
But Brown wants more – the kind of business lineup as diverse as the city's makeup. The kind that pay high wages and keep residents living and working here. He's eager to reduce the 60+ percent that flee the city every morning to work in other jurisdictions.
Brown's election platform featured a promise to bring 140,000 new jobs to the city over the next two decades. If that sounds lofty, he said there's a new world to be won. The city has to find a way to support talent development, increase innovation and spur competitiveness. The best way to do that is by tapping into its greatest asset and selling tool: its huge land bank.
Brampton has 2,800 acres of available land for commercial, office, and industrial development. Of cities and towns located within 40 kilometres of Pearson International Airport, it has the largest inventory of vacant residential and employment land for new construction.
Brown wants to change the land-use model, and vowed that, starting now, every planning application will be seen through the lens of economic development.
He likes the new-look EDO, and the role Danette Dalton plays as expeditor. She will support activities and work across sectors and streamline client services by acting as a facilitator and conduit to municipal services for businesses.
It's the kind of liaison role inside City Hall that many business owners told The Pointer was sorely lacking during Jeffrey's four years, when there was little contact or desire to bridge the mayor's office with the commercial sector, they said.
Brown has vowed to change that perception. The idea is to engage, eliminate red tape and create a timely approval process for applications. This is like candy to the investment community, and Brown knows it.
Expediting is a concept in purchasing and project management – securing the quality and timely delivery of goods and components. The procurement department or an external expeditor controls the progress of manufacturing at the supplier level, assuring quality, packing, conformity with standards and set timelines to keep it all humming.
Brown wants business-type efficiency inside City Hall, something the public sector is not known for, with its layers of bureaucracies, political dysfunction and constant cost over-runs.
Other city managers have been assigned to each of the EDO's four key industry sectors: Devin Ramphal (Innovation & Technology), Daryl Van Moorsel (Advanced Manufacturing), Amanda Leard (Investment Attraction), and Martin Bohl (Health & Life Sciences).
Hazel McCallion is an ageless urban icon and a Brown mentor. The long-time (36 years) mayor of Mississauga, has been derided as the Queen of Sprawl, but Brown sees her as the Queen of the Sell. She was a big reason why hundreds of global-based businesses set up shop in Canada's sixth-largest city. Her advice to Brown when he won the mayor's chair was blunt: "Stop thinking small. Opportunity isn't limited to your backyard."
Brown remembers her telling him how she recruited 75 businesses from Japan (The Pointer has not confirmed this). "There was no pre-existing relationship, however she showed up and asked companies to invest in Mississauga," he said.
What Brown couldn't say about the EDO plan in December during his inauguration, he could in February, and after council approved a Foreign Direct Investment (FDI) initiative recently, he noted that it "will allow us to market Brampton to the world as a great place to invest in. Whether you are on an airplane or driving on the road, you are going to be hearing from us."
The remarketing of Brampton will start in April, and will be supported by a city-wide Community Improvement Plan (CIP) designed to drive jobs and investment from within its own borders.
City Councillor Jeff Bowman, who attended Tuesday's talk, has been a mentor at the Small Business Enterprise Centre (SBEC) for over a decade. He said tapping into the local talent pool, is a made-in-Brampton solution to job creation.
Councillor Dhillon, chair of the city's Economic Development Committee, said council is keenly focused on lowering the barriers to investment in the city. On January 30th, it approved a motion directing staff to reinvest almost $2 million of the budget surplus into the creation of a 'Foreign Direct Investment' (FDI) initiative, to raise Brampton's profile in the international business world and attract investment here. The strategy is in line with a council decision in January to build internal zones to spur growth through a new incubator centre. While the entire plan is still in the early stages, it will be unveiled April 1.
"Today's decision by council to create a thorough plan to attract FDI's moves us in line with the strategies of other cities," said Dhillon, at the time. Brown added: "We are focused on jobs and promoting our city to foreign investors."
A key focus will be the creation of tax incentives for economic sectors identified in the city's economic masterplan, and will include efforts to lure advanced manufacturing, innovation and technology companies, health and life sciences businesses, smaller entrepreneurs and firms working in the green and sustainable technology fields.
The proposed CIP will also formulate ways to attract and revitalize specific zones within Brampton for uses such as offices, mixed use spaces and industrial manufacturing. This has activated the Development Charges Incentive Program (to give breaks to builders), the Façade Improvement Program and a Building Improvement Program.
Other potential incentive programs include:
• Property Tax Increment Based Grant Program: a stimulation of new and large-scale re-development projects by providing a rebate for the City portion of tax increases for those properties that have undergone significant property rehabilitation, or redevelopment.
• Planning and Building Application Fee Equivalent Grant Program and Brownfields Tax Assistance Program, encouraging investment and development of existing urban areas in order to reduce sprawl and reinvigorate older areas (for example, Kennedy Road area, south of Queen and north of Steeles Avenue, between Hwy 410 and Kennedy).
Brown says council wants an economic plan to fix its "fundamentals," which really means it's time to stop escalating tax rates for homeowners.
While the final results of all this are potentially years away, what can't be argued is the commitment to change or the professional approach being taken.
"We must become tax competitive with municipalities of similar size," said Brown, and when he looks at places like Kitchener, that are even smaller, this is simply not the case. It irks him that the city's unfocused past is haunting it now, and hopes the city budget (released to the public on February 25) will get approved by a Special Council meeting on the evening of March 27. During the time in between, public input will include two telephone town hall meetings and a series of public council budget meetings to debate the proposed financial package for 2019.
Brown told Tuesday's audience the city's new business incubator and co-working space will open in April at 41 George Street. This 4,500 square-foot store front offers entrepreneurs and independent professionals work places designed to maximize productivity, collaborations, and ease access to a host of business support services. It's the kind of initiative that is already popular in Toronto, Waterloo, and other progressive jurisdictions across the province.
"Our Brampton Economic Development Master Plan positions the City as a global leader in innovation, talent, jobs and investment," Brown said.
Brampton, he added, is full of energy and vibrancy. The new slogan – Brampton means business – is forceful. And reinvesting nearly $2 million of the budget surplus into a 'Foreign Direct Investment' (FDI) initiative will raise the city's profile and (fingers crossed) attract investment, if executed professionally, unlike previous efforts.
He is mindful that politics is a results-based business, and he and council will have to earn their stripes when it comes to plumping up the different business sectors in the city.
Brown says he understands that under the strict guidelines of The Municipal Act, a city can only do so much to build up its business base. They can't openly compete with their neighbours to draw a business into their jurisdiction. Of course, there's always the subtle sell: cutting red tape, promoting themselves at trade shows, sending out City-backed marketing brochures to wavering business leaders, and making media material to champion a municipality. The use of social media platforms has changed everything and speeded-up the process. It's an increasingly competitive space, with cities around the world all vying to land a prize investment that will bring thousands of jobs and millions in revenues.
Remember the recent Amazon announcement that accepted applications to have its new HQ2 located in their communities? Hundreds put in bids, and the lure was $5 billion in construction costs and 50,000 new jobs. Brampton entered the fierce competition under the leadership of Jeffrey. It teamed with Toronto's John Tory, Mississauga's Bonnie Crombie, and the chairpersons from Durham, Halton and York regions. It's not known if Brampton's proposed location (a 112-acre plot of land at 7575 Kennedy Road South) was even considered as a possible site.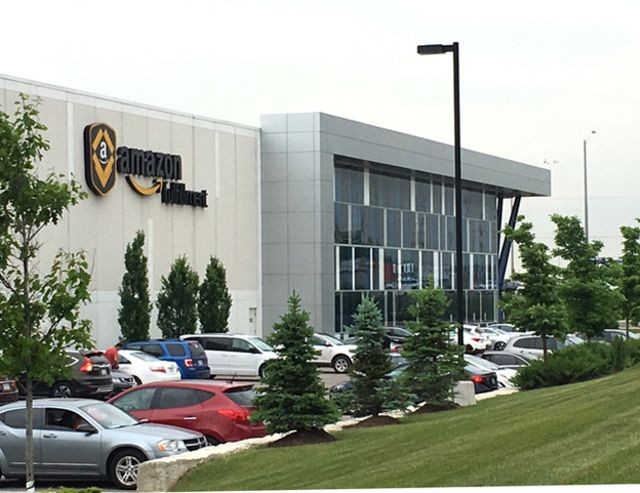 Other communities across North America offered to rename neighbourhoods 'Amazon', or to hand over hundreds of acres of free land, and defer hundreds of millions of dollars in property taxes.
The company made its choice and will expand its two operations to New York and the outskirts of Washington.
Brown isn't interested in giveaways, he says, but wants to tout the city's major attributes. He thinks the city is the envy of other jurisdictions across Canada.
"I believe in Brampton," he said, summing up his speech. "I believe in our business. I believe in our people. Why am I so optimistic? We are working as a cohesive municipal team. We are no longer going to settle for second rate treatment."
Applause followed. But will recently established nostrums from its EDO department cause a rush of foreign business to the city?
While Trump blows the bugle and sounds retreat from foreign investments, Brown mounts the parapets and said his city will charge ahead.
He told his audience: "Our city population is young. We are educated. We speak every language. We have relationships to every corner of the globe.
"Be Brampton Proud and tell our story wide and far," he added. "We are open to the world."
The next chapter in the city's masterplan has yet to be written. Or rewritten.
Submit a correction about this story