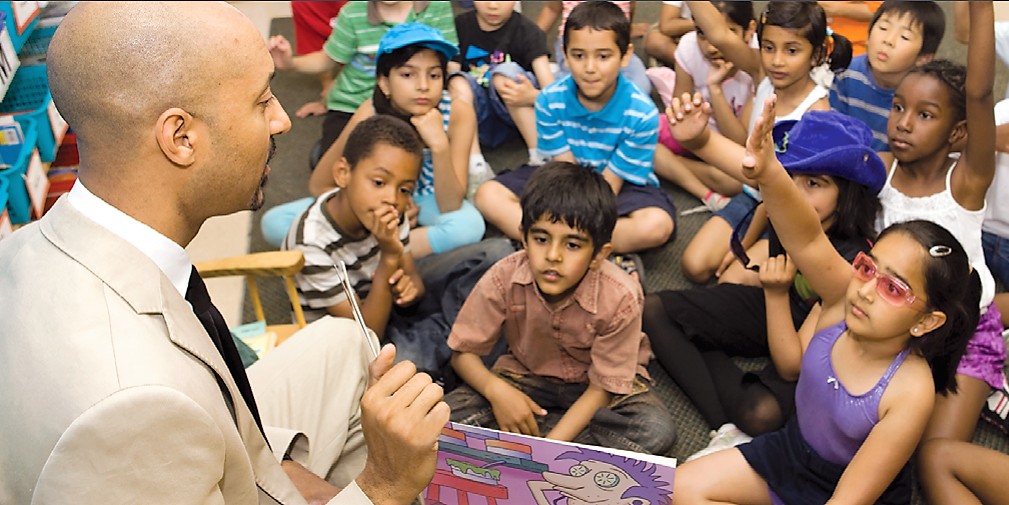 Photos by Mansoor Tanweer/Government of Ontario
Brampton classified as "child care desert"
Brampton has some of the highest daycare costs in Canada, according to a report released Thursday, and is classified in another study as a "child care desert" — all of which makes the threat of losing full-day kindergarten all the more onerous for young families in this city.
The median daycare cost for preschool children in Brampton is $1,146 a month, according to Developmental Milestones: Childcare Fees in Canada's biggest cities 2018, issued by the Canadian Centre for Policy Alternatives. That was the second-highest in a list of 28 cities.
Worse, even at that cost, parents would be lucky to find a spot for their child at a licensed daycare centre in Brampton. According to a different 2018 study called Child Care Deserts in Canada, 95 percent of Brampton's children live in a "child care desert," second only to Saskatoon. A child care desert is a postal code that has fewer than one childcare space for every three children. The same report says the average coverage rate of Brampton sits at roughly 21 percent (the document acknowledges that the relationship between the numbers is imperfect).
Brampton parents may be breathing a sigh of relief since Education Minister Lisa Thompson sought to quell rumours that the province might scrap all-day kindergarten, a hard-won innovation that in recent years has made life easier for working parents of young children.
While Thompson said the Doug Ford government is "absolutely committed to full-day learning for 4- and 5-year-olds across the province," there is still no guarantee the program will continue beyond the 2019-2020 school year.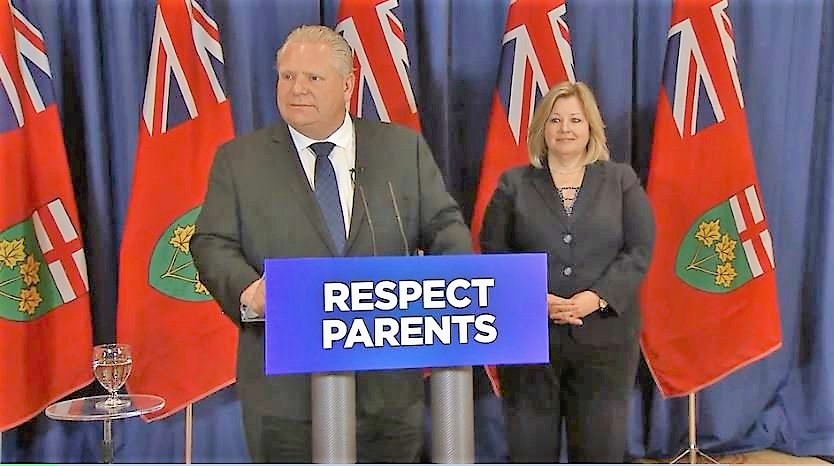 "We'll be back in touch with you after our consultation has been concluded and we have worked through the data and have a report prepared to share with you," Thompson told the media while visiting a boys and girls club in Scarborough.
Premier Ford echoed Thompson's statement about waiting for consultations, but also added: "I can tell you that there's going to be all-day kindergarten next year, and we'll sit down and you'll hear from us in the future."
The system could revert to the half-day program that was in place before the Dalton McGuinty and Kathleen Wynne Liberals gradually phased in the full-day model. The move would force parents of kindergarten children to resort to daycare services that are both costly and scarce in Brampton.
An interactive map created for the newly released report shows that almost all of Brampton's postal codes have low daycare coverage. The highest coverage 41 percent, is in the L6Z area, which contains the intersection of Sandalwood Road and Kennedy Road and surrounding area.
Brampton's 2016 census profile says there were 37,520 children aged zero to four, and according to the interactive map (which only considers children aged zero to three) there were 6,201 daycare spaces available that year.
The prevalence of child care deserts in Brampton may be due to the lack of land zoned for such uses. Daycare centres, or day nurseries as city documents refer to them, fall under the Section 43.1 Institutional One Zone, which also includes public or private schools and places of worship.
An interactive map by GeoHub on the City of Brampton's website shows that land zoned for institutions is sparse and mostly taken up by schools or religious institutions.
The Region of Peel, until 2012, directly operated 12 subsidized daycare facilities. Former Mississauga mayor Hazel McCallion led the charge against them, saying that, "I think we are supporting an elitist group." Regional council voted 16-5 to close down those facilities, leading to much resentment from parents who relied on them. McCallion, at the time, argued that the region could not afford subsidized daycare for 760 children while 4,350 were being waitlisted.
A regional report at the time suggested that the province's impending rollout of all-day kindergarten would decrease the demand for daycare in the region. It recommended that the $12 million saved by closing the facilities be spent on creating 580 subsidized spots in private daycare centres, which councillors voted in favour of.
The subject of daycare has made its way through Brampton City Council's chambers as well. During a committee of council meeting on Jan. 16, Councillor Charmaine Williams tabled a motion to have staff report back with options on how to best provide public child care to residents hoping to participate in a meeting of the executive.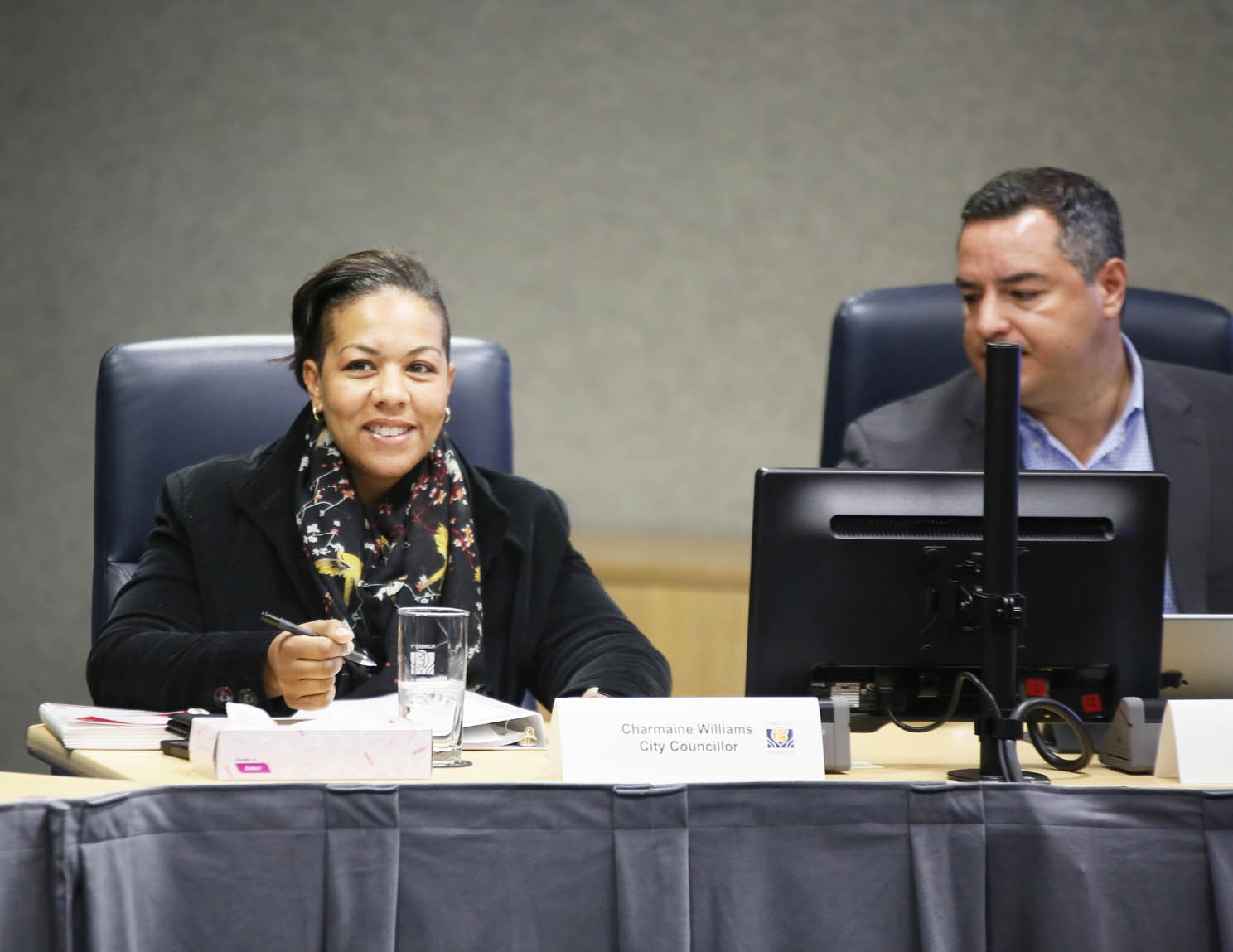 Councillor Charmaine Williams
"Families are the backbone of our communities. Families provide stability, nurture children who bring us joy, inspire us to be compassionate and enterprising," Williams said in council.
She continued: "So when in council, as we debate an issue that affects our family, I believe we need to be as accommodating as possible to allow families to participate in our council decision making process …. Childcare, offered through the city, will allow parents with child care needs to be able to come to our council meetings without the burden of worrying about childcare."
The motion carried, but not without some resistance. Councillor Gurpreet Dhillon, though supportive of the motion, said, "I've never had anybody in four years — this is my fifth year now — saying that they couldn't come to city council because they don't have enough childcare or there's no options available."
The request represents one of the few efforts made on the subject of child care in Brampton.
Submit a correction about this story