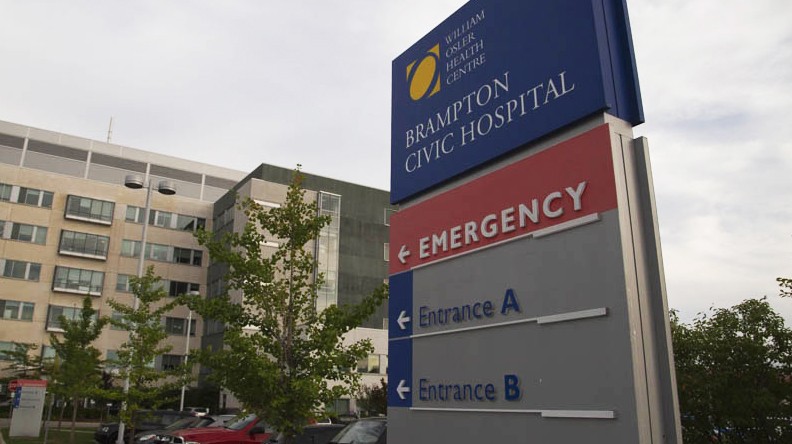 Photos by Mansoor Tanweer/NDP Party of Ontario
MPPs warn Brampton's healthcare crisis will worsen if draft PC plan becomes a reality
Opposition MPPs are billing the leaked PC health-care draft bill as a threat to a system that is already in serious trouble.
Nowhere is the pressure on Ontario's health-care system better exemplified than in Brampton, where Brampton Civic Hospital is practically bursting at the seams, years after the term "hallway health care" became emblematic there.
The city's NDP MPPs are firing back against what they are labelling a "secret overhaul" of health-care and calling for funds to be directed to the front-line areas where the money is needed most.
"People in Brampton continue to face painful waits for even the most basic health services," Brampton East MPP Gurratan Singh wrote in an emailed statement to The Pointer. "Our dedicated healthcare professionals are doing their best, but they are run off their feet. Brampton Civic Hospital is notoriously overcrowded and many families are worried about their parents or grandparents living in long-term care homes with too few supports. People are concerned about what Ford's changes will mean for cancer care. And they're worried about what this scheme will mean for home care and services like ambulances."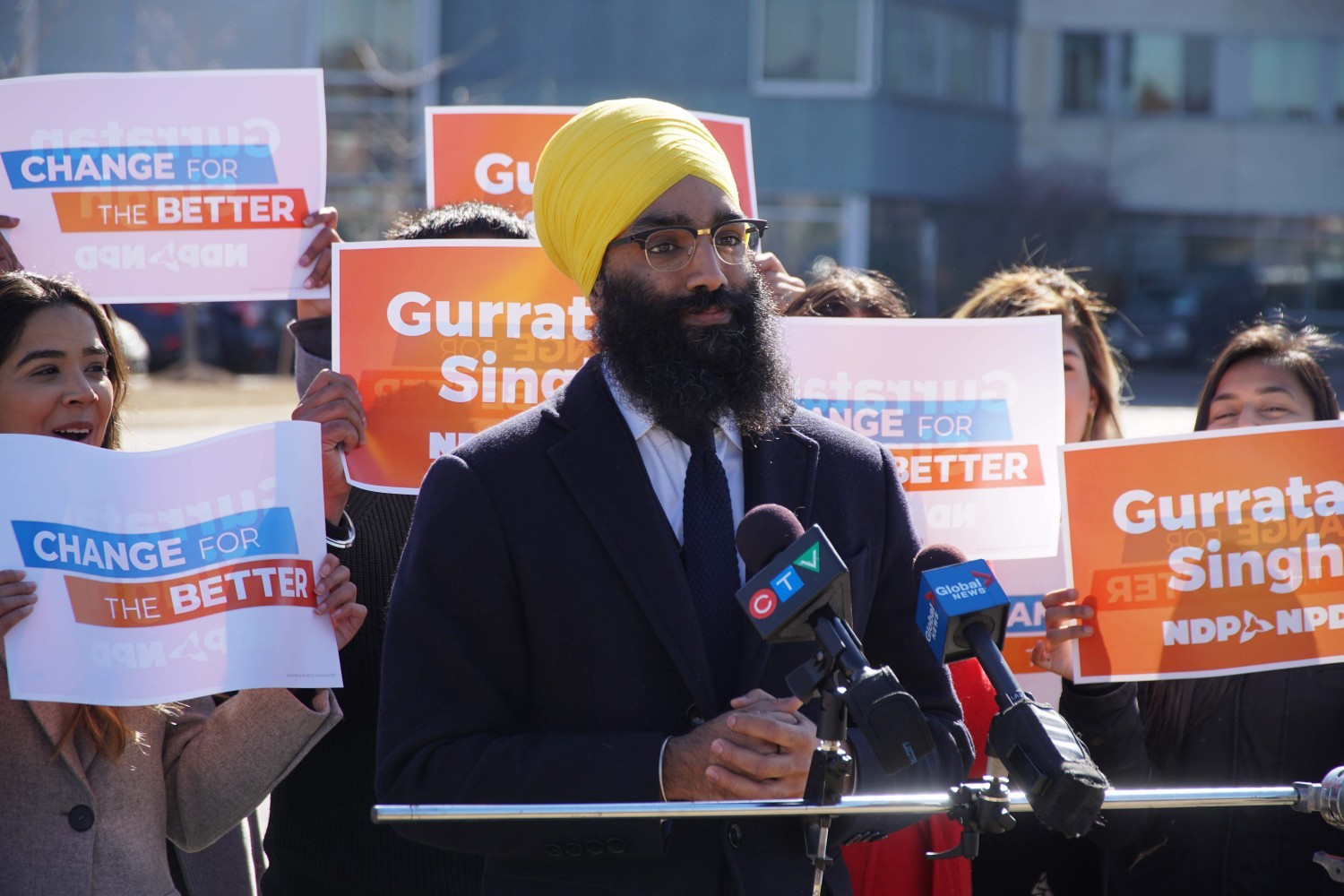 Brampton East MPP Gurratan Singh
The leaked draft, parts of it made public by the NDP last week, outlined the possibility of creating a provincial super-agency with the power to pick providers for various health-care services. Critics point out that this is a doorway to privatization of the health-care system.
"Doug Ford wants to allow private companies to siphon even more vital health care dollars out of front-line care and into their bank accounts. This isn't going to fix any of our problems. What it will do is make them so much worse," Singh says.
The explosive document was initially dismissed by the Progressive Conservatives as merely a draft bill and nothing more. But Health Minister Christine Elliott quickly intervened to say that contracting of medical services would not happen. She tried to quell fears that Canada's largest province might institute a two-tier system.
"Andrea Horwath and the NDP have intentionally created confusion about the way care is delivered in this province and I want to clear it up – what I know Ontarians care about is whether they will have to pay for services, or whether those with means can pay to skip the line. The answer is no today, the answer will be no tomorrow, and it will be no the day after that," Elliott said in a released statement.
"Let me be clear: As we bring forward desperately needed and overdue change to health care in this province, Ontarians will continue to access reliable public health care through OHIP," it continued, adding that "our plan will improve the health system so that people have access to faster, better coordinated public health care where they need it, when they need it."
But the controversy was reignited Monday when NDP Leader Andrea Horwath released further documents that appeared to show the plan outlined in the leaked draft was much closer to becoming a reality than previously thought. The CBC reported that the internal documents referenced cabinet approval of the plan and of appointing board members for the super-agency. The staffer said to be responsible for the leak has since been fired, and at the request of Premier Doug Ford, the OPP are considering investigating the leak.
"Doug Ford's health-care scheme is already a done deal, put together with his insider buddies in a back room," Singh says. "People in Brampton deserve to have a say in their health-care system, but they were definitely not consulted."
As the controversy unfolds at Queen's Park, Brampton residents are still sometimes waiting in hospital hallways to receive the care they need. The William Osler Health System, which includes Brampton Civic and Peel Memorial, is advising residents they'll experience longer than normal wait times in emergency rooms and urging them to seek other options if their ailment doesn't require that level of treatment.
The winter months, when flu and other illnesses often peak, typically push people into emergency departments in higher than normal numbers. In Brampton, however, this extra patient volume can have a more significant impact than in other regions.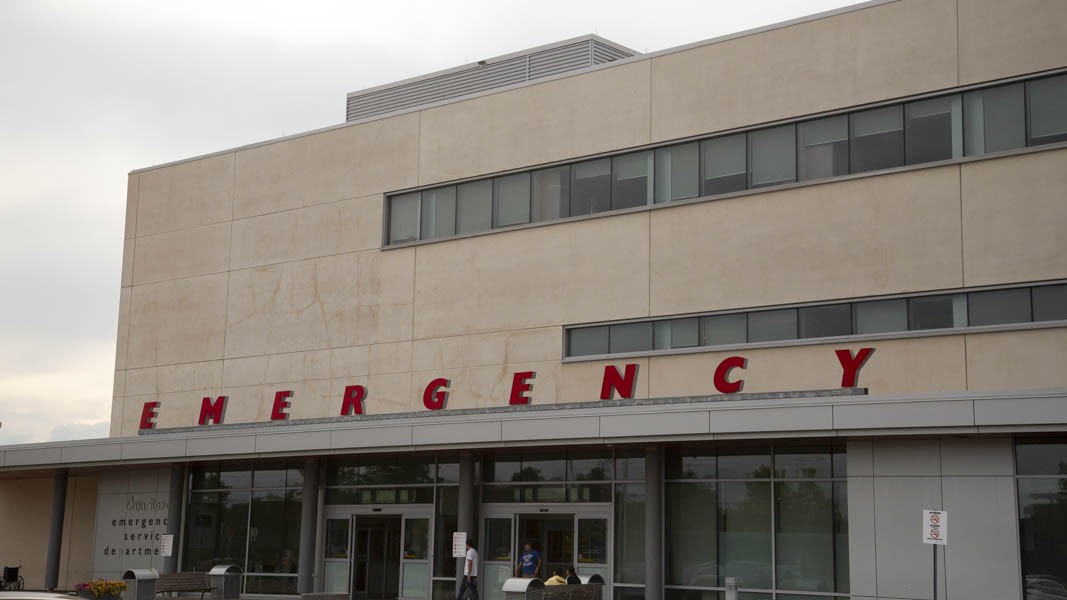 In the Central West Local Health Integration Network (LHIN), there are only 0.96 beds per 1,000 residents. Compared to the provincial average, the number indicates a troubling reality: that Brampton residents have a far higher ratio of patients to beds than other parts of the province. That statistic carries potentially serious implications, recently detailed in a provincial report that was coincidentally released on the same day the NDP leaked the draft bill.
Hallway Health Care: A System Under Strain is the first report from Premier Doug Ford's Council on Improving and Ending Hallway Medicine.
The report highlights that unusually long wait times, and subsequently treating patients in hospital areas not designed for such use, are putting Ontarians at risk of avoidable complications.
Put simply, a longer stay in hospital puts patients at more risk of contracting an additional illness on top of the one they arrived with.
"One way to improve access to care is to ensure people don't experience avoidable complications while receiving treatment. For example, evidence shows that patients who get certain infections while in hospital have a length of stay that is two weeks longer than it otherwise would have been. These infections, which can be very costly to treat, may be avoided by following best practices in care," the report states.
Key findings from the report suggest more work needs to be put into creating clear paths for patients to navigate the complicated system and employing alternative technologies and services to help address the capacity issues.
"As currently designed, the health care system does not always work efficiently," the 35-page document states. "A lack of early intervention and prevention is contributing to more patients becoming ill. All of these challenges are connected to the problem of hallway health care."
Key pieces of the report appear to be oblivious to Brampton's dire needs. The fast-growing city has suffered a chronic shortage of hospital beds for years, but the provincial report appears to downplay the need for more beds.
"Solving hallway health care will not just be a matter of adding more beds to the system. Increasing capacity in the community, staffing levels, training, and support will play an important role in building a high-functioning system that works for all Ontarians – including the ones who work in health care," the document states.
"It would certainly be a tone-deaf comment if it was within the context of Brampton. We have half the beds of other municipalities per capita. So, when you have half the beds and say we don't need more beds, how do the underserviced communities feel?" Mayor Patrick Brown previously told The Pointer.
Between April 2016 and April 2017, 4,352 patients were treated in hallways and other makeshift spaces at Brampton Civic Hospital, according to an internal memo written by the CEO of the William Osler Health System and released by the Ontario NDP.
William Osler spokesperson Cara Francis told The Pointer the agency was still reviewing the report "to better understand implications for the hospital and health care sector," and did not comment further on the report's lukewarm approach to boosting bed counts.
A spokesperson for Brampton PC MPP Amarjot Sandhu said getting more beds for Brampton hospitals is still top of mind. "I can confirm MPP Sandhu is still advocating for more beds and increased healthcare funding for Brampton. This is a top priority issue for the residents of Brampton West," said Graham McGregor.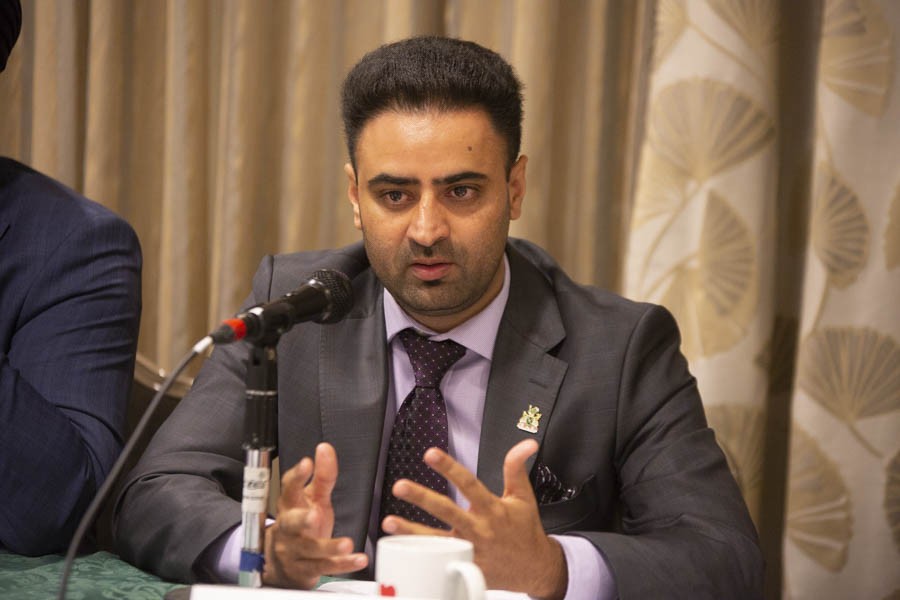 Brampton West MPP Amarjot Sandhu
Requests for comment sent to PC MPP Prabmeet Sarkaria were not returned as of this publication.
But this is not the first time this year the province has overlooked Brampton's need for healthcare funding.
When the PCs announced $90 million in October to add capacity in hospitals across the province to cope with the coming flu season, Brampton was left out.
The clear message in the provincial document is that too many people are going to emergency departments with ailments that could be treated elsewhere. According to the 2018 Health Care Experience Survey, almost half of those who visited emergency departments in Ontario (41 percent) and a startling 93 percent who went to walk-in clinics received care for a condition that could have been treated by a family doctor. The provincial document says 94 percent of Ontarians have a family doctor or nurse practitioner.
That's not always the patient's fault. A hospital emergency department is the only 24/7 option available. But more commonly, it comes down to a lack of education or awareness about alternative venues for treatment.
"By not knowing how to access community services or waiting too long for a community service because there are not enough of those services, many people reach a crisis point that leads them to the emergency department," states the report.
This is particularly true of mental health and addiction services, for which demand has skyrocketed by 72 percent over the past 11 years. Patient admissions for children and youth with mental health issues increased by 79 percent over the same period.
The need to educate patients about alternative treatment options before they reach a crisis that pushes them to the emergency room is clear. One in three adults who visited the ED for mental health and addiction issues had not previously spoken with a physician about their condition.
While Brampton hospitals can't snap their fingers and make more beds appear, there are programs underway that could alleviate some of the pressure, particularly when it comes to diverting people with addiction and mental health issues from the emergency department.
In April 2018, the Peel Region branch of the Canadian Mental Health Association (CMHA) announced the launch of Rapid Access Addiction Clinic (RAAC) services in Brampton.
Designed to offer low-barrier, appointment-free services, the clinic, staffed by nurse practitioners, offers myriad treatments for people with addictions, including diagnosis, harm-reduction strategies, and overdose prevention and education.
"Nurse practitioners lead a multidisciplinary team to assess, diagnose, treat and monitor clients who use substances," according to a release from the CMHA following the launch of the Peel clinic in April. "There is an emphasis on non-judgmental interactions, which include health promotion and education to clients, community providers, and primary care in an effort to prevent overdoses."
Currently, services are offered on Fridays between 10 a.m. and noon for walk-ins and 1 to 3 p.m. for planned appointments at the Peel Memorial Health Centre. The same service is offered at the William G. Davis Centre for families in Bramalea on Tuesdays.
While still relatively limited and new in Peel, the RAAC model has seen success in other jurisdictions with similar clinics in Sudbury, Oshawa and Toronto. All have reported high rates of satisfaction and returning clients, which means those patients are kept out of emergency rooms.
Investing in programs that provide front-line services, like the RAAC, is the way forward, Singh says.
"We need to invest in public, non-profit Canadian health care. We need to invest in front-line care. We need to build a new hospital in Brampton to care for our growing community. That's how we can actually fix health care for Bramptonians," he said. "This secret overhaul of our health-care system is wrong, and families in Brampton and across the province are coming together to tell Doug Ford and his wealthy private-sector friends that our health-care system is not for sale."
Email: [email protected]
Twitter: @JoeljWittnebel
Submit a correction about this story