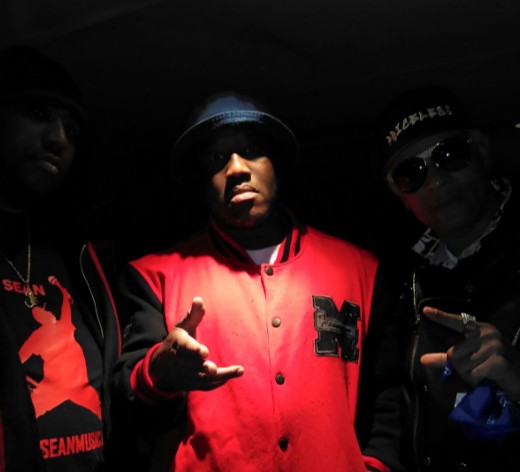 Photos Darren John
Peel rapper gets victory as judge turns around earlier ruling in case for legal assistance
A Peel-based rapper who is appealing his conviction on a charge of uttering threats has been granted approval for legal assistance, marking a significant victory after a previous judge decided his appeal was "without merit."
Darren John, who raps under the moniker Avalanche the Architect, has been representing himself in his appeal of a 2015 uttering threats conviction.
On Jan. 17, Justice Anne Molloy sided with John following a lengthy speech in which he presented 11 reasons he should be granted legal assistance for his appeal.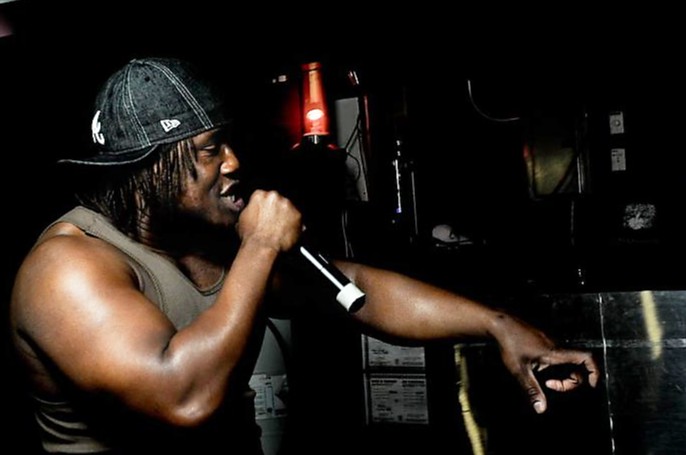 Rapper Darren John a.k.a. Avalanche the Architect
"You don't know how happy I am," John told The Pointer outside the courtroom after the decision.
The decision comes after the previous judge apologized to John for making comments about his rap lyrics, which he described in his ruling as having a "black macho flavour."
"I think there's an arguable case," Molloy said, noting the written reasons for her decision would be released in coming weeks.
It was clear during the recent court appearance that the Crown was fighting an uphill battle in arguing that John shouldn't receive help in fighting his conviction.
On the one hand Justice Molloy dismissed several of John's arguments for the validity of his appeal and his need for assistance to help fight it, including incorrect court transcripts — errors happen, she said — and his argument that using his lyrics against him violated freedom of expression statutes in the Charter of Rights and Freedoms — not if they're threats, she responded.
But Molloy also pointed to holes in the Crown's arguments for quashing John's application.
In particular, she questioned the implications of John's lyrics having been disseminated by a third party rather than John himself.
The lyrics formed the basis of his conviction in 2015, which stemmed from a 2013 incident involving John's former music promoter, Sonia Harry.
John and Harry had a falling-out, after which John released a song titled "Got Yourself a Gun" that included the name "Sonia" several times, along with references to sexual violence and murder.
During most of the 2013 trial, John argued that the lyrics were in fact aimed at another rapper he was battling with at the time, and he argued the charges should be struck down under the Canadian Charter of Rights and Freedoms, portions of which protect artistic expression. It was a legal argument the judge eventually rejected, and he sentenced John to one year of probation.
Although there would be no jail time, John appealed almost immediately after the 2015 decision and has continued to fight the conviction through the courts.
Molloy questioned whether the lyrics, having been shared and published by somebody other than John, really constituted uttering a threat. The judge used the analogy of a diary in which she hypothetically wrote down angry thoughts and threats toward another person. If that diary were to be discovered and shared, would it constitute uttering threats?
While Crown Attorney Cara Sweeny argued that it would, Justice Molloy did not appear so certain.
The behaviour of the previous Crown attorney in John's conviction was also brought into question; John said that he told the Crown he was relying on an incorrect documentary records regarding a matter in the case, but the Crown refused to confirm the details, saying under oath that he simply didn't believe John and therefore didn't double-check the record.
"I have some trouble with that," Justice Molloy said.
Putting those arguments aside, the Crown argued that the "Rowbothum" application John was seeking, which provides aid to people who don't meet the usual legal aid standards, required that the rapper prove the case was complex enough to require a lawyer to argue on his behalf.
John has a "remarkable" ability to argue in court, the Crown claimed. "He's intelligent, articulate, and capable of arguing his appeal."
Molloy agreed with that description of John's abilities, but noted the case was certainly complex, and under that reasoning, John was placed in an unfortunate Catch-22: either he argues his case for appeal poorly and doesn't receive legal assistance, or he argues it so well the court denies him legal assistance because he can apparently argue adequately on his own.
Throughout the original proceedings, John had defended himself, cross-examining witnesses and citing case law in his defence. However, for the appeal, he hoped legal aid could assist him in research and with the substantial financial burden of purchasing copies of the needed court transcripts.
John, now 40, made a living for a decade teaching martial arts. In August 2011, he was shot while trying to protect his mother during a home invasion. The injury has kept him from working and he now receives support from the Ontario Disability Support Program (ODSP). With such limited resources, John noted he would be unable to proceed with the appeal without assistance, especially because it would require paying thousands of dollars to produce the transcripts from the 30-day trial.
"There's no overarching concern to the public about this case," Sweeny said. "We're not doing this on the public dime… . Even if it's overturned, it gets him (John) nowhere."
The same was said by Justice Michael Quigley in his initial decision to deny John's appeal for legal assistance last March.
"Not only is the appeal frivolous and utterly devoid of merit, but there is no public interest served in having this appeal proceed when the plain goal is largely to permit Mr. John to pursue a costly and time-consuming game, and to then seek a Pyrrhic victory on questions that are inconsequential," Quigley wrote. The judge also referred to John's friendships with "Black" celebrities and sports figures, evidenced from John's website, as proof that he led a lavish lifestyle and therefore could afford to pay his own legal costs.
Quigley also wrote that he wasn't surprised by John's initial conviction. "The threatening language of some of his songs is littered with strong and overtly violent references to guns and killing people, with a 'black macho' kind of flavour," the ruling said.
Quigley has since apologized for these statements, following a complaint from John to the Canadian Judicial Council.
"Justice Quigley reviewed your complaint and advised he did not intend to make any comment that could be perceived as racist. The phrase he used was intended to describe the tone and tenor of the lyrics of your songs as a factual matter. Justice Quigley regrets using the phrase he did and, in retrospect, acknowledges he could have chosen his words more carefully and with a higher degree of sensitivity," wrote Norman Sabourin, executive director and senior general counsel for the Canadian Judicial Council.
"Justice Quigley now realizes that the meaning of the phrase he used might be subject to interpretation. Improper remarks may affect public confidence in the judiciary generally and, most importantly, in its impartiality. Judges who describe a factual matter in their decisions should always be careful to avoid any expression that may be interpreted as being discriminatory. Chief Justice MacDonald is satisfied that Justice Quigley does regret the unintended interpretation of his words," he added.
John told The Pointer that it was inappropriate for Quigley to keep bringing race into his ruling, which was only supposed to deal with the matter of whether or not John should get assistance to help with his appeal.
John also took issue with the Crown's dismissive claims two weeks ago about the need to move forward with the case. The Crown said it would make no difference whether there was an additional charge on the record, and it would not affect his "standing in the community."
"Anyone would want to protect their good name," John says. He is seeking to overturn his earlier conviction for uttering threats, after he was acquitted on the two more serious charges in the case.
Following Justice Molloy's decision, John will return to court in February, with a lawyer by his side, to iron out the next steps in his appeal.
Submit a correction about this story