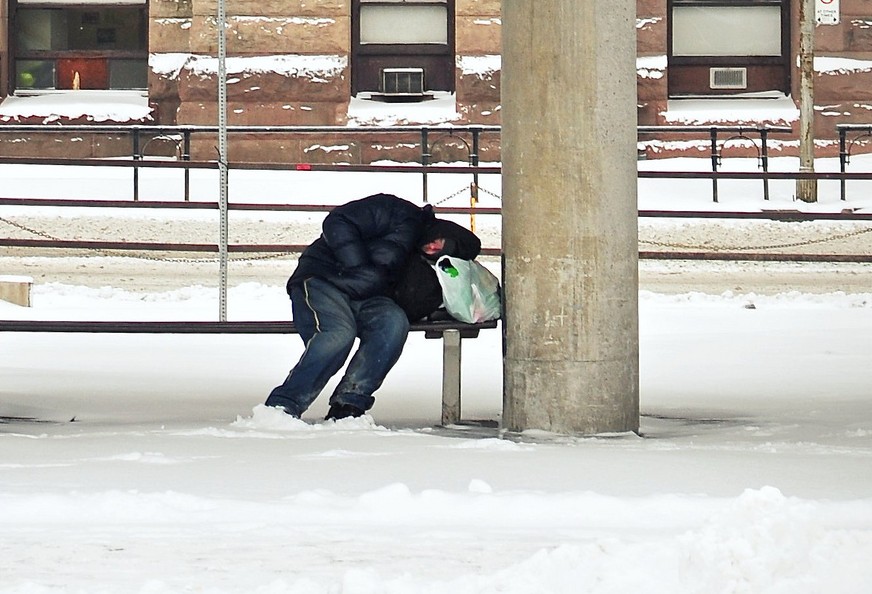 Photos by Mansoor Tanweer/Flickr
Brown says Peel's affordable housing situation is a crisis after council approves a budget with stiff increases, but thin on solutions
As Peel Regional council passed stiff budget increases for 2019 Brampton Mayor Patrick Brown says that the affordable housing situation is a crisis due to a lack of stock and shelter spaces pushing the increasing number of homeless people into the dangerously bitter cold. Brown expressed frustration at how Brampton's neighbour to the east gets more attention for the same issues found in Peel.
"The mainstream media treats it like it is an acute crisis only in the City of Toronto and I think that's unfair. If you look at the commentary, I think they forget that some of the big city problems equally apply in our growing suburban community," Brown told The Pointer Thursday, just after regional council approved the 2019 budget.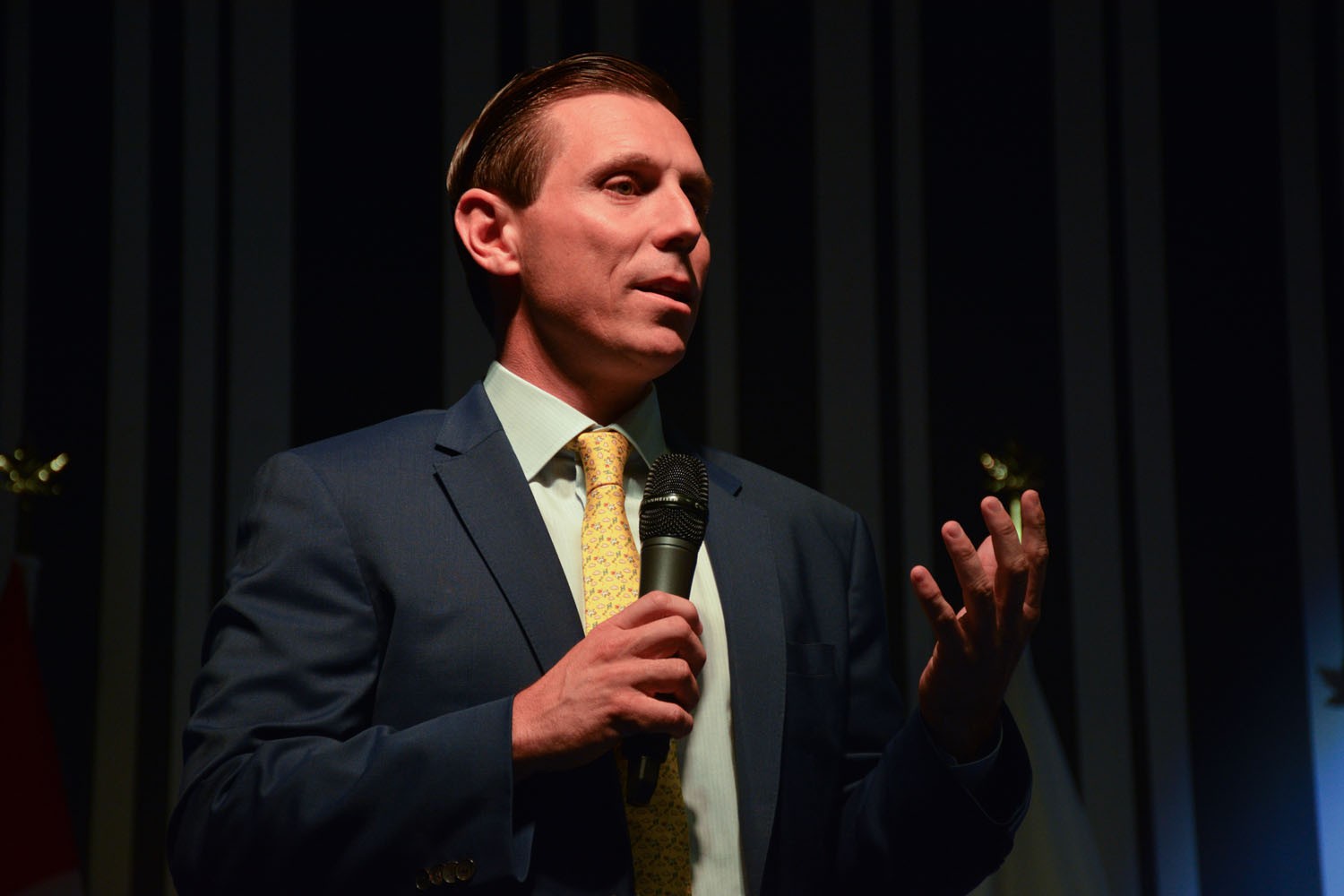 It will see homeowners pay 6.5 percent more for utilities and 2.7 percent more for the region's share (about 40 percent) of the overall property tax bill (the property tax portion amounts to a 1.1 percent overall increase on the tax bill, which will be set once the local city portion and the province's education portion are added). The utility increase is more than three times the rate of inflation and the tax increase on the region's share is well above inflation in Ontario which currently sits at about 2 percent.
While policing remains the highest funded item on the Region of Peel's budget, homelessness and housing supports received a marginal increase in funding. The proposed budget actually included a loss of overall funding for the operating cost of the region's five shelters because a provincial grant will not be received in 2019, dropping the overall budget for operating the shelters by $1.3 million. Meanwhile, council approved a $3.8 billion budget for 2019; which consists of $2.5 billion for operating costs and $1.5 billion in capital spending. The operating budget is $100 million more than 2018's figure, with the lion's share of the increase going to staffing costs.
But while staff and elected officials have driven up the amount taxpayers spend on the employees of the region, by $600 million between 2013 and 2019 (a 30 percent increase that means taxpayers are being hit by hikes to pay for regional staff at more than twice the rate of inflation) homelessness and affordable housing continue to be largely ignored.
Peel is offering $2.7 million in incentives to developers to build affordable housing in the region, less than one percent of what Toronto has just introduced in its $280 million incentive package for developers to build affordable housing units. This makes for some perplexing statistics as Peel's Home for All plan hopes to have 7,500 units built annually between 2018 and 2028. The region has not explained how these units will be funded. The $2.7 million in incentives included in the 2019 budget would only pay for a very small fraction of the 7,500 units promised. Toronto's $280 million pledge is part of a commitment to bring 10,000 new units online.
There will also not be any increase in the number of shelters in the region either. The budget allocates $14 million for a permanent youth shelter but that is to replace the temporary Brampton Queen Street Youth Shelter. So in a city of more than 600,000 residents there will still only be 150 shelter spaces. By comparison, Toronto has more than 7,000 and can accommodate about 9,000 people in shelters during extremely dangerous situations such as the current polar weather.
The region keeps claiming efforts are underway to alleviate homelessness, however, there appears to be a distinct lack of speed in Peel on the affordable housing question. "Apparently there doesn't seem to be any urgency at the Region," Mississauga Regional Councillor Carolyn Parrish told The Pointer.
"Councillors set priorities for staff and it will take more of us asking questions to change what now is not a priority. We are constantly told our five shelters are rarely full so it's hard to stir up sufficient interest in providing more shelter space."
If staff are telling councillors there is little need for increased shelter space that would be a direct contradiction of their own reports. The Region's 2018-2028 Home For All homelessness and affordable housing plan says shelters are full to capacity and cites an increase of 26.9% in shelter use, as well as an acute shortage of beds for victims of family violence and youth needing transitional support.
A July 2018 staff report to Peel Region Council said that "Adult emergency shelters in Peel Region have often been at or beyond maximum occupancy since the second quarter of 2016. As a result, the adult shelter overflow protocol is being utilized, where families are placed in hotels/motels and single individuals are placed in cots within the same facility."
The Pointer has repeatedly called shelters across the region and each time they were either completely full or on the verge of being at capacity. A frontline staffer at one of Brampton's two shelters said it is almost always full.
In Toronto, councillors were pushing to declare homelessness a state of emergency on the same day the city's Housing Now plan was approved by council amid bone chillingly low temperatures.
On Wednesday, Toronto Mayor John Tory's Housing Now plan was approved by city council; which promises to build 10,000 new units on 11 city owned properties. Two-thirds of those units will be rental housing and the city will fund the project by offering $280 million in incentives to developers which include property tax breaks, the waiving of fees and a 99-year lease on the city owned lands.
The sweeping initiative could see shovels in the ground as early as next year. Tory, during his reelection campaign, said that his ultimate target is to have 40,000 affordable housing units built in 12 years.
"I believe the only way we can alleviate ongoing pressures on our shelter systems is by creating more housing, affordable housing, generally, but especially supportive housing to help those with mental health and addiction issues who are ending up in large numbers in our shelters," Tory said at a Big City Mayors caucus in the lead up to the council vote this week.
Brown says he also wants to make affordable housing and homelessness a priority. During the fall municipal election campaign he routinely highlighted affordable housing in Brampton as a neglected issue that needs to be properly addressed.
"In Brampton there is a real eagerness of city council to do something to actually make an impact. A lot of people talk about homelessness but the follow-through is what's been lacking for so long," Brown told The Pointer Thursday.
Earlier in the week Mississauga Regional Councillor George Carlson told The Pointer that the region's efforts to address homelessness and affordable housing have been "skinny". He too said that while Toronto seems to be paying attention, little is being done in Peel.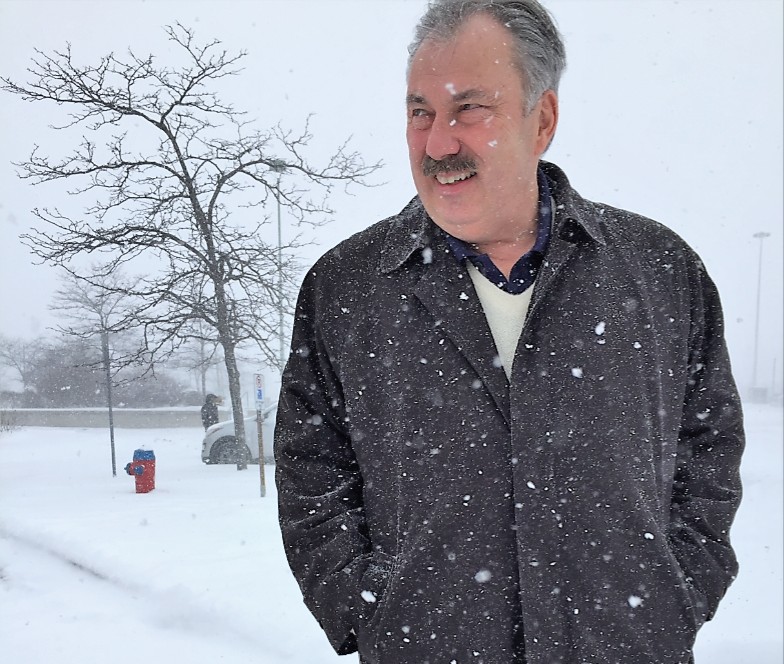 Regional Councillor George Carlson wonders how the homeless are coping in the frigid weather
In Peel's Regional Council chamber during budget deliberations in January, in stark contrast to the loud calls by Toronto councillors, almost no discussion occurred on the subject of homelessness. The budget deliberations on Thursday when the numbers for 2019 were approved, lasted just under half an hour. The subject of homelessness and housing was not mentioned explicitly at any part during the discussion Thursday. A new $6 million Malton Youth Wellness Hub, which could bring needed supports in the long-neglected Mississauga area, was the main focus of the meeting, ahead of the budget approval.
The hub will cluster a variety of support services and activities in a small area, making them more accessible for youth. Those services would consist of mental health support, addiction treatment and peer and family support.
Brampton Regional Councillor Martin Medeiros raised questions about funding to operate the youth hub once it's built. He also outlined for The Pointer this week his plan to address homelessness and the affordable housing crisis, by focussing on initiatives that will address the root causes of the problems. He said that work is currently being done to make those plans a reality.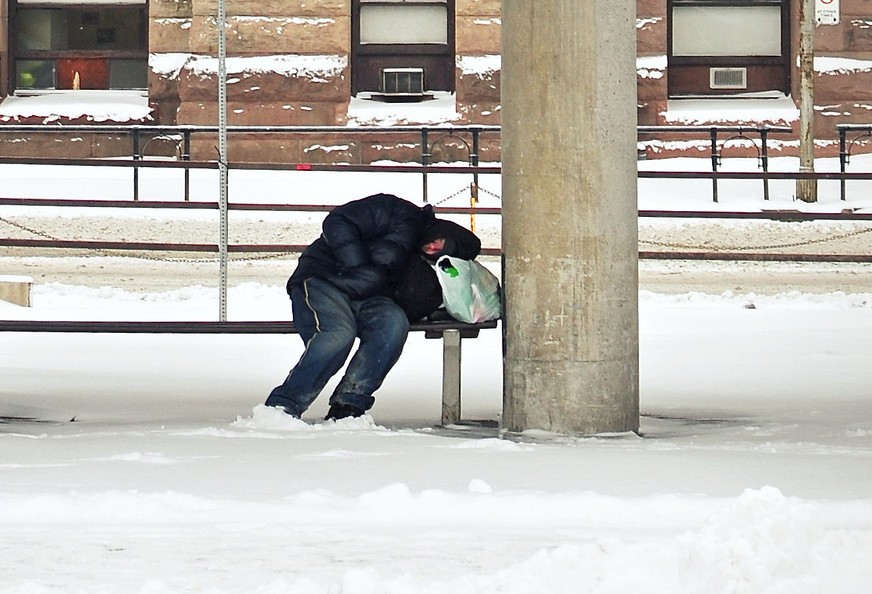 Last week, recognizing the increased demand new immigrants and refugees are putting on the shelter system, the federal Liberals shelled out $15 million in funds to address the challenge. With only marginal funding to alleviate the scourge of homelessness in Peel Region over the past few years, Brown repeated that he will continue advocating for funding at the different levels of government.
He was short on specifics, but he did say that "a lot of this funding comes from the provincial and federal governments. That is part of our advocacy. We talked about this in (the) Big City Mayors' meeting [in Ottawa]."
Parrish says Peel is often snubbed by higher governments and "suffers from unfair transfer payments from the Province because of our rapid growth. Social service budgets are based on old census numbers and we are restricted with what we can do with the money we receive. Health Care, housing, many social services receive 50% per capita less than both rural parts of Ontario and the City of Toronto."
Regardless what higher levels of government are not doing, it's clear that, up till now, Peel Regional Council and staff have also ignored the crisis of homelessness and affordable housing in one of the fastest growing parts of the country.
With Brampton set to reach between 900,000 and 1,000,000 residents in about two decades, unanswered questions hang over the city: who is going to pay to help house all those people that can't afford to do so on their own, and who will help those that end up on the streets?
Submit a correction about this story