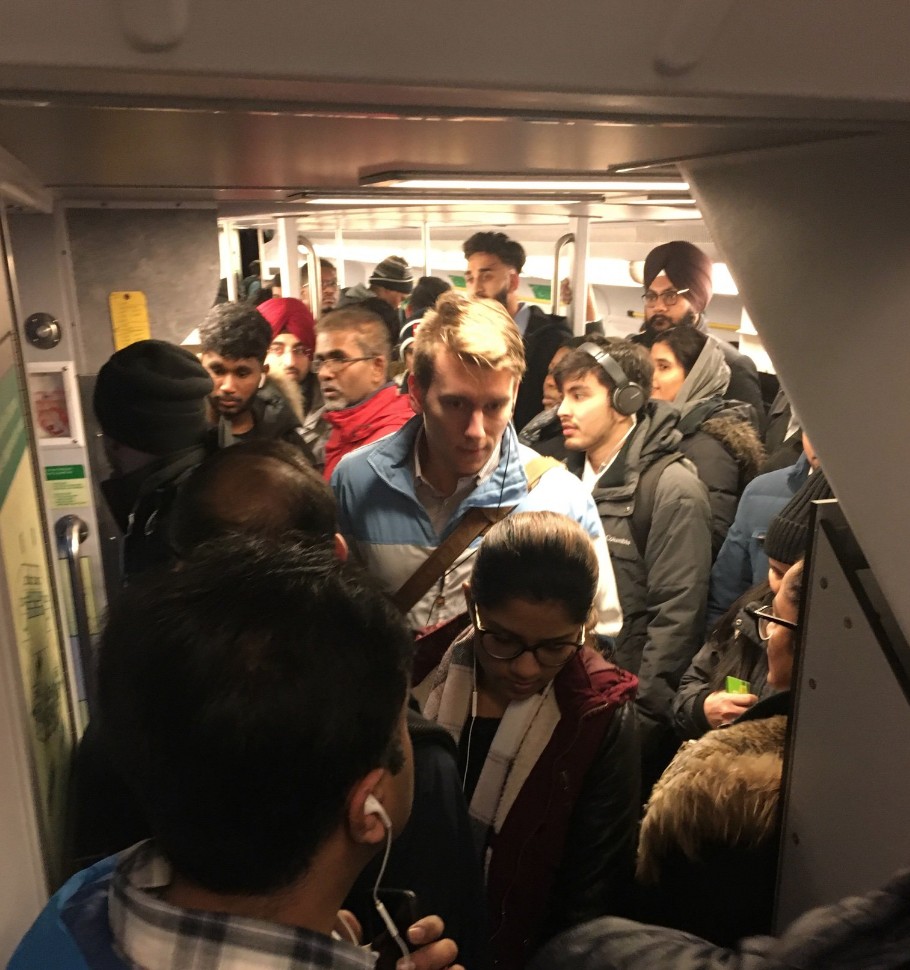 Photos by Mansoor Tanweer/Twitter
Transport minister apologizes for dangerous congestion, delays Brampton GO train commuters have suffered
Provincial Transportation Minister Jeff Yurek is criticising his government's own regional transit agency, after ill-advised changes to GO train service in and out of Brampton left thousands of commuters in the city furious, as platforms and passenger cars became dangerously overcrowded.
He is pledging to address problems created by Metrolinx and his government after it scrapped the previous Liberal plan to bring all-day, two-way GO service to Brampton.
To see the full article content, please subscribe to The Pointer.
Subscribe