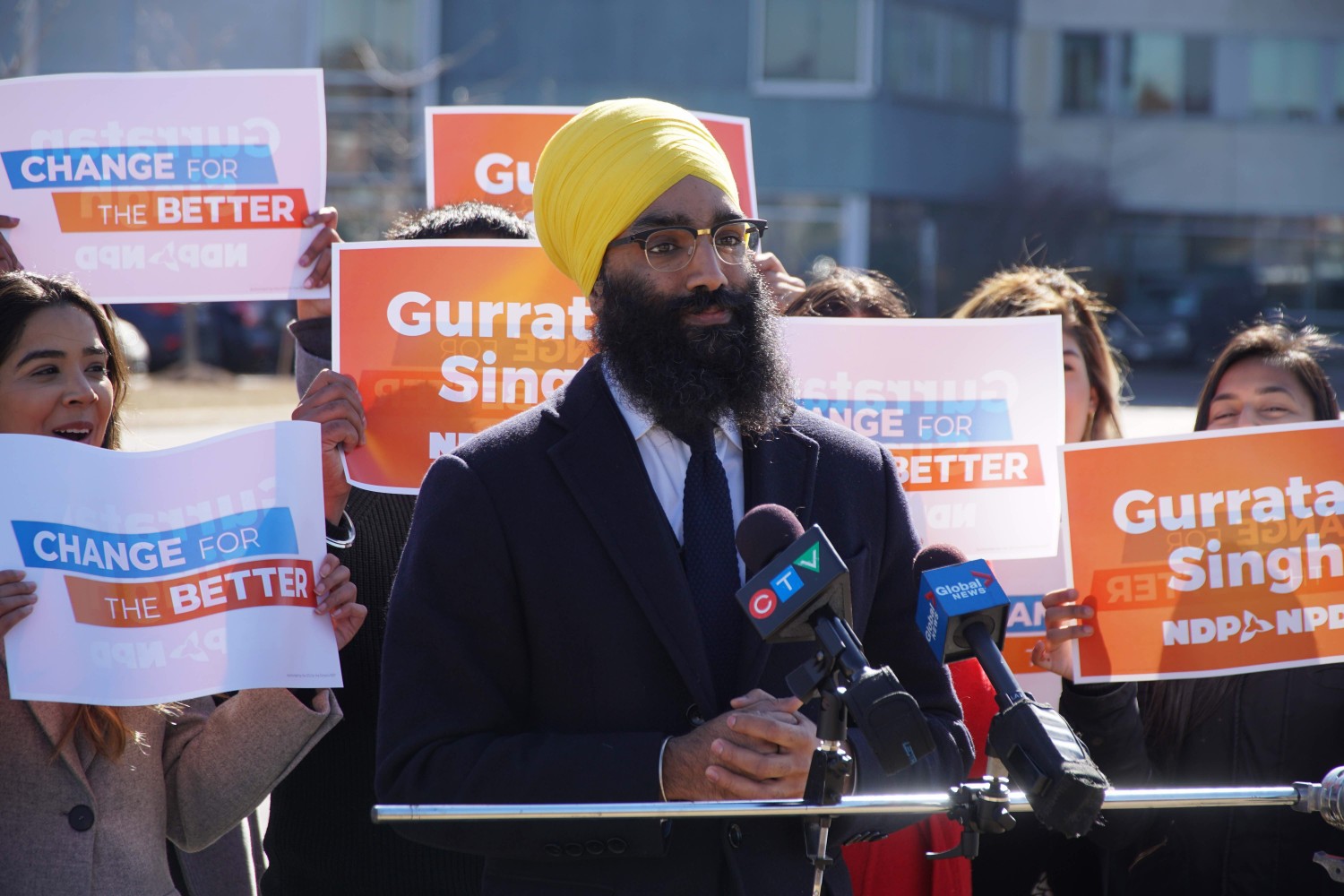 Photos by Mansoor Tanweer/NDP party of Ontario/Flickr
Brampton MPP fighting to end postal code discrimination pans Conservative government's auto insurance consultation as "bogus"
After the previous Liberal government failed on its pledge to reduce auto insurance rates, the province's plan to hold consultations to help struggling drivers is window dressing that will only further delay relief for Brampton residents, who pay some of the highest rates in the country, one local MPP says.
On Jan. 8, the province launched an online survey to collect input on "how to make auto insurance more affordable."
Billed as the "Putting Drivers First" consultation, it is happening at the same time as a joint review of Ontario's auto insurance rate regulation system by the Ministry of Finance and the Financial Services Regulatory Authority of Ontario.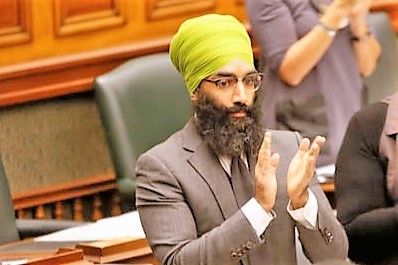 Brampton MPP Gurratan Singh
However, MPP Gurratan Singh (NDP, Brampton East) says these consultations are simply a deflection by the Conservatives to avoid addressing the real issue.
"We don't need these kind of bogus or fake consultations that are further delaying this issue being addressed and fixed," he says. "We've seen a track record from this government, from (Premier Doug) Ford, that he's more interested in backroom deals and insiders in these industries than standing up for everyday Ontarians."
Brampton drivers face insurance rates that are on average 70 percent higher than for residents in the rest of Ontario. According to numbers from insurance broker Kanetix.ca, Brampton drivers may be charged premiums $1,000 higher per year than the average driver in Toronto. The Kathleen Wynne Liberal government introduced plans to reduce rates by as much as 15 percent, but that never happened. She later called it a "stretch-goal" as rates actually went up under the former premier.
In October, Singh introduced a private member's bill at Queen's Park that would have prevented insurance companies from setting rates based on a person's postal code rather than broader geographic areas.
"It's very clear people in Brampton pay the highest car insurance rates in this country," Singh says.
His bill was voted down by the majority Conservative government, who instead supported a private member's bill from PC MPP Parm Gill (Milton).
The second bill was praised by Prabmeet Sarkaria, PC MPP for Brampton South.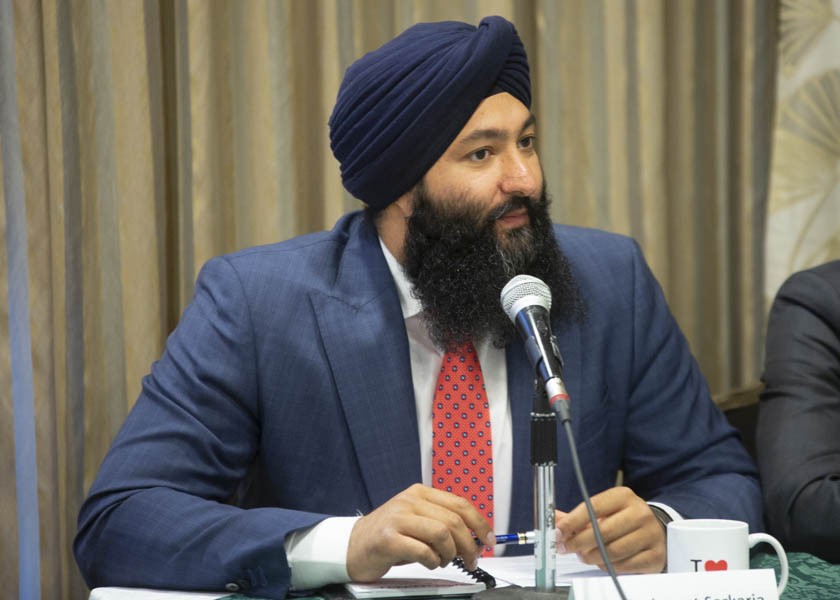 Brampton MPP Prabmeet Sarkaria
"It is very important to see our caucus taking direct action to support drivers in Ontario. There's no doubt that this legislation brought forward by the member from Milton, if passed, will bring more fairness to our auto insurance system," he said in the Legislature at the time. "I'm very happy with the proposed action to combat rate discrimination. We finally have a government that listens to the needs of the people and takes action."
Singh criticized the bill, contending it allows postal code discrimination to continue.
Amarjot Sandhu, PC MPP for Brampton West, disagrees with that assessment and said he hopes that Bramptonians will share their concerns during the consultation period.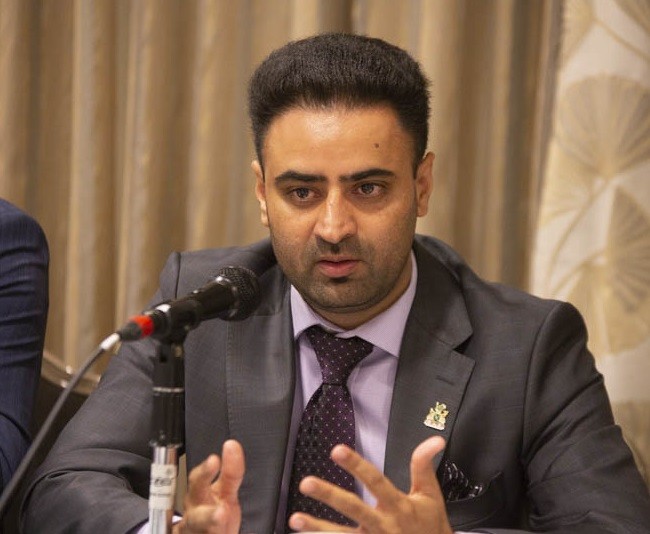 Brampton MPP Amarjot Sandhu
"It's no secret that drivers in Brampton pay ridiculous rates for auto insurance. Ending postal code discrimination is a major priority in our community — and I hope Brampton residents make that clear in this consultation," he said in an emailed statement to The Pointer.
The survey is available online and is open until Feb. 15.
"Lower auto insurance rates means we can put more money back into the pockets of taxpayers," Finance Minister Vic Fedeli said in a press release. "The Ontario Government is working for the people, is keeping its promises to put drivers first by seeking their input, finding greater efficiencies and introducing more innovation in the system."
Singh says that if the sky-high auto insurance rates really were a priority for the Conservatives, they would be taking action immediately.
"This is something we need immediate action on and immediate reform on," he says, adding that as a majority government, they could move to lower rates with a bill. Instead, they are dragging their feet and doing the exact opposite, he says. "This is not a priority to this government."
Outside Queen's Park, the decision to consult with Ontarians is being praised by industry stakeholders.
"We hope that this process encourages constructive feedback to support positive changes to auto insurance for Ontarians," Kim Donaldson, vice-president, Ontario, for the Insurance Bureau of Canada (IBC), said in a news release. "We have been calling for changes to how auto insurance is regulated for years. The province's auto insurance system is outdated, and Ontario drivers pay too much for their insurance. We believe there is a better approach."
Donaldson added, "We're encouraged that consumers are being asked to share their views, and we look forward to working with the government to fix auto insurance in this province."
The reason for Brampton's above-average rates has been a subject of much debate.
While the rates may seem unfair to drivers with clean driving records, Bramptonians do tend to file more and bigger insurance claims than other cities in Ontario. According to data from the IBC, Brampton drivers submit 9 percent more claims than the rest of the GTA and 22.9 percent more than Ontarians overall.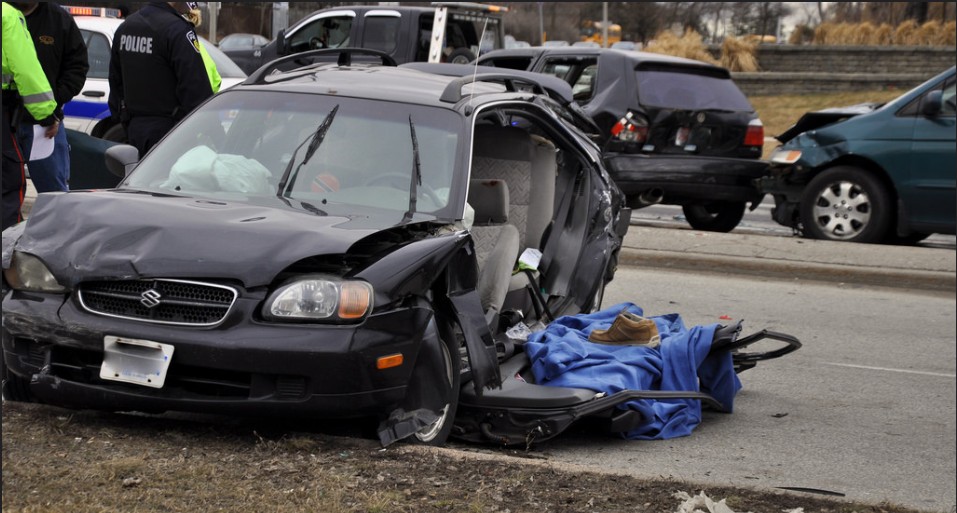 Further, the payouts by insurance companies to Brampton residents are 8.7 percent larger than those in Mississauga and Caledon on average, and 26.3 percent larger than the average across Ontario.
Other factors that influence rates include Brampton's streets and design, many of which have higher posted speed limits that can lead to far greater, and more expensive, damages in an accident. Data suggest the average collision in Brampton costs more than in other municipalities. The city's growing population means more cars on the road, and even a shortage of police officers can play into the equation.
Submit a correction about this story