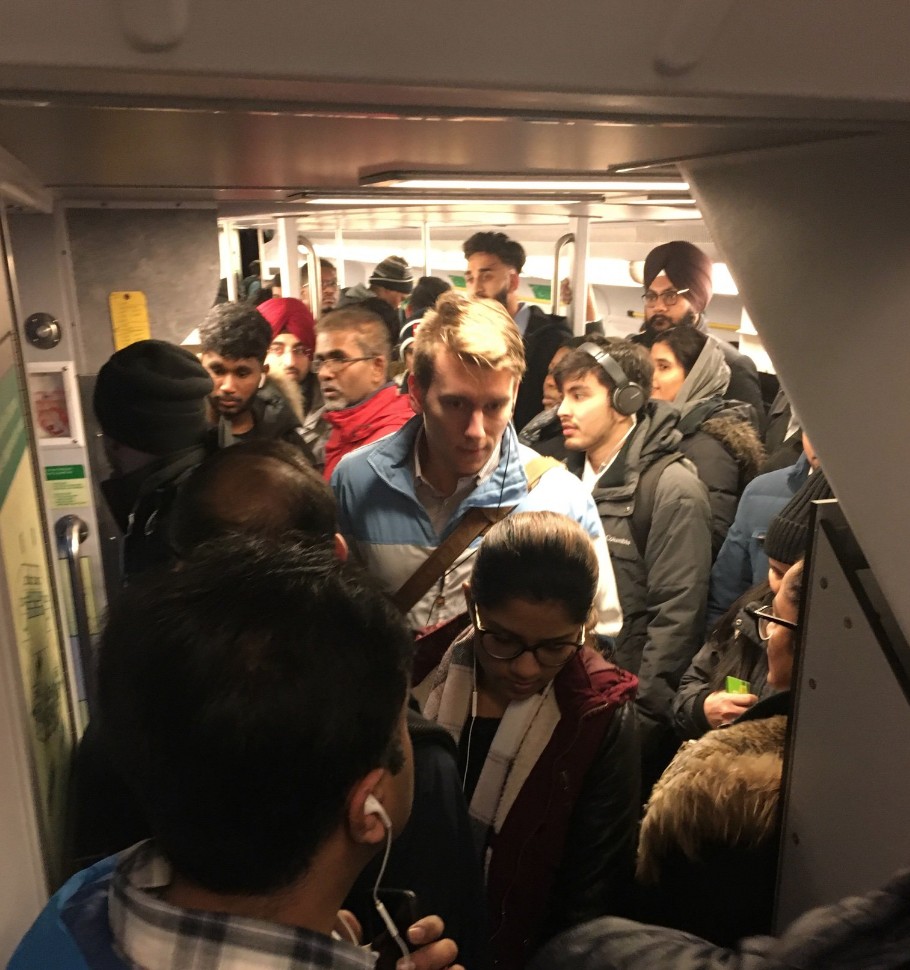 Photos by Mansoor Tanweer/Twitter
As rail-commuter fury mounts in the city about overcrowding, schedule changes, Ford government announces extra capacity on packed GO line
A firestorm has spread across Brampton as new changes to GO train service have made an already overcrowded system even worse for thousands of commuters. The changes to routes servicing the city have created onboarding problems and lengthy delays, while cars and platforms have been dangerously overcrowded, according to many riders.
Thursday morning Mayor Patrick Brown went to see how bad things were and he also penned a terse letter to the provincial government. By the afternoon a band-aid solution of two extra passenger cars was announced by the PC government.
To see the full article content, please subscribe to The Pointer.
Subscribe