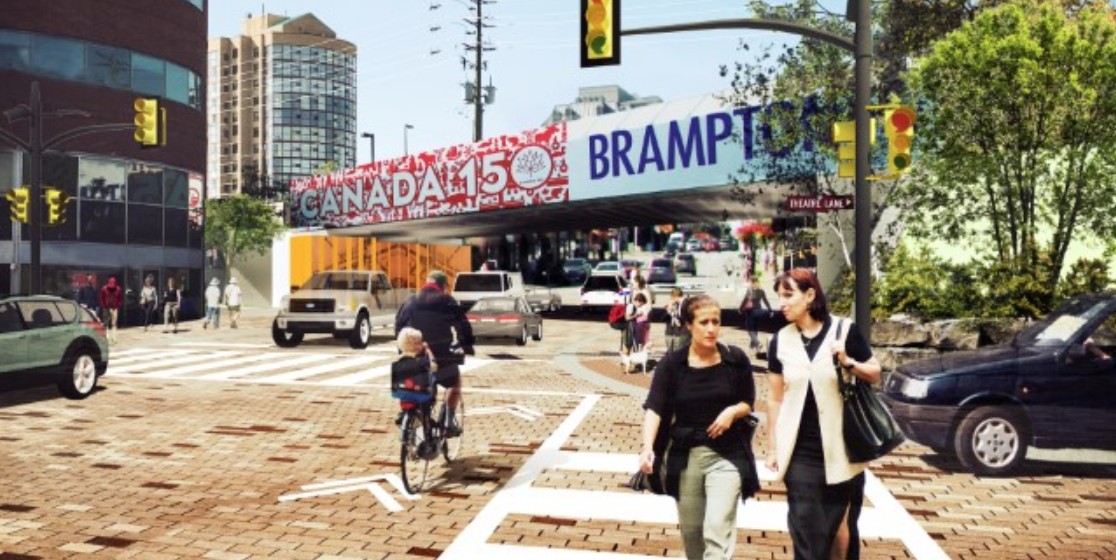 Photos by Joel Wittnebel/renderings from the City of Brampton
Region to cancel downtown infrastructure work despite decade-old warning
The decision not to award a contract for replacement of aging water and sewer pipes follows Brampton's decision to pump the brakes on its revamped streetscape plans.
Waiting will give the city a chance to deal with unknown costs and changes to the transit plan, but it could put downtown in additional peril because of aging infrastructure.
Consultants warned a decade ago that the utilities would be at a breaking point by 2019.
To see the full article content, please subscribe to The Pointer.
Subscribe