Photos by Mansoor Tanweer/graphics by Joel Wittnebel
Regardless of council decision, Brampton to see few, if any, cannabis stores in 2019
Under new regulations introduced by the province because of a country-wide cannabis shortage, even if the city decides to allow them at a special meeting on Jan. 21, Brampton will see very few, if any, private legal cannabis retailers open their doors this year.
In the first phase, the province will allow only 25 stores to open across Ontario, starting in April. This is a significant departure from the open-market system once envisioned by Premier Doug Ford's Progressive Conservative government.
The change of direction is being blamed on a shortage of cannabis products across Canada, which is expected to continue throughout the year.
"It is the federal government's responsibility to oversee cannabis production and to provide a viable alternative to the illegal market by ensuring there is sufficient supply to meet consumer demand. Yet, we continue to see severe supply shortages across the country in legal, licensed recreational cannabis stores," Attorney General Caroline Mulroney and Finance Minister Vic Fedeli said in a joint statement. "This is a national issue that demands an immediate response from Justin Trudeau and the federal government. The Government of Ontario has brought this to the federal government's attention repeatedly."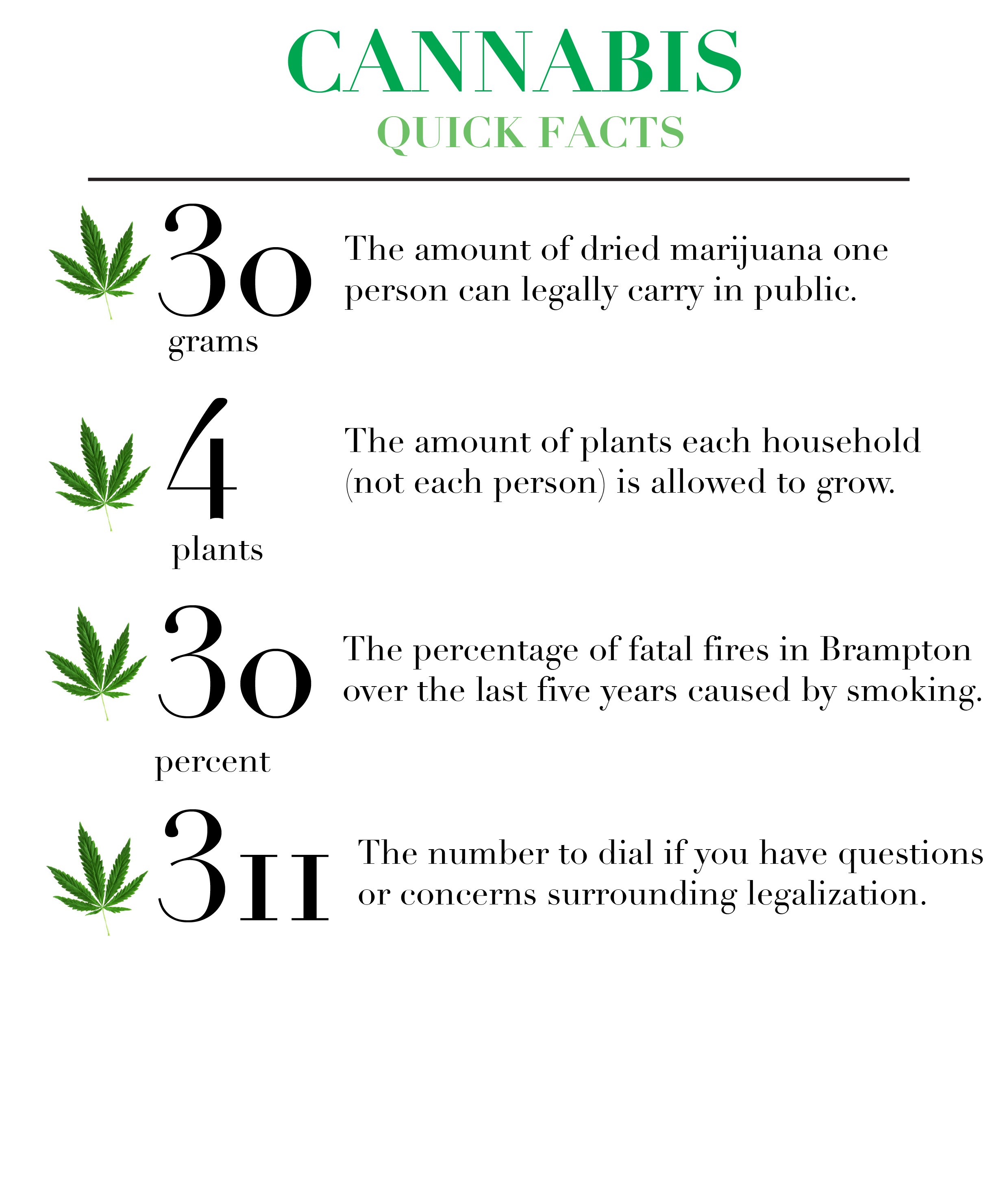 According to the Globe and Mail, citing an anonymous source, Canada will receive 60,000 kilograms of cannabis product in the first year of retail sales. However, it's estimated that in an open market, closer to 250,000 kilograms would be needed to keep up with demand.
According to data from Statistics Canada, in the first two weeks after legalization on Oct. 17, Canada had about $43 million in cannabis sales, nearly $12 million of which was in Ontario.
The 25 stores that will get licences in time for the April opening will be spread widely across the province.
According to the provincial government, Toronto has been allocated a maximum of five stores; the GTA region, which includes Peel, York, Durham and Halton, will get six stores; two will open in the north region (which encompasses Nipissing, Parry Sound, Sudbury, Timiskaming, Cochrane, Algoma, Thunder Bay, Rainy River and Kenora); five in the east region (Stormont, Dundas and Glengarry, Prescott and Russell, Ottawa, Leeds and Grenville, Lanark, Frontenac, Lennox and Addington, Hastings, Prince Edward, Northumberland, Peterborough, Kawartha Lakes, Simcoe, Muskoka, Haliburton and Renfrew); and seven in the west region (Dufferin, Wellington, Hamilton, Niagara, Haldimand-Norfolk, Brant, Waterloo, Perth, Oxford, Elgin, Chatham-Kent, Essex, Lambton, Middlesex, Huron, Bruce, Grey and Manitoulin).
The final location of the 25 legal cannabis outlets in Ontario will depend on which municipalities allow them. Many GTA cities, including Mississauga, have already opted out or have signalled they will ahead of the province's coming deadline for municipalities to decide. Toronto council has already voted to allow the stores.
The retail scale-back comes as the City of Brampton makes a final push for comment from residents before deciding whether to welcome these stores. City staff were questioned in December after they released the results of a survey that was commissioned which showed 54 percent of city residents either supported or were somewhat supportive of legal cannabis shops in Brampton. But the methodology was not explained to guarantee the poll was an accurate sample of the community's stance on the issue and at least one councillor, Charmaine Williams, said the survey results were not reflective of what residents have been telling her.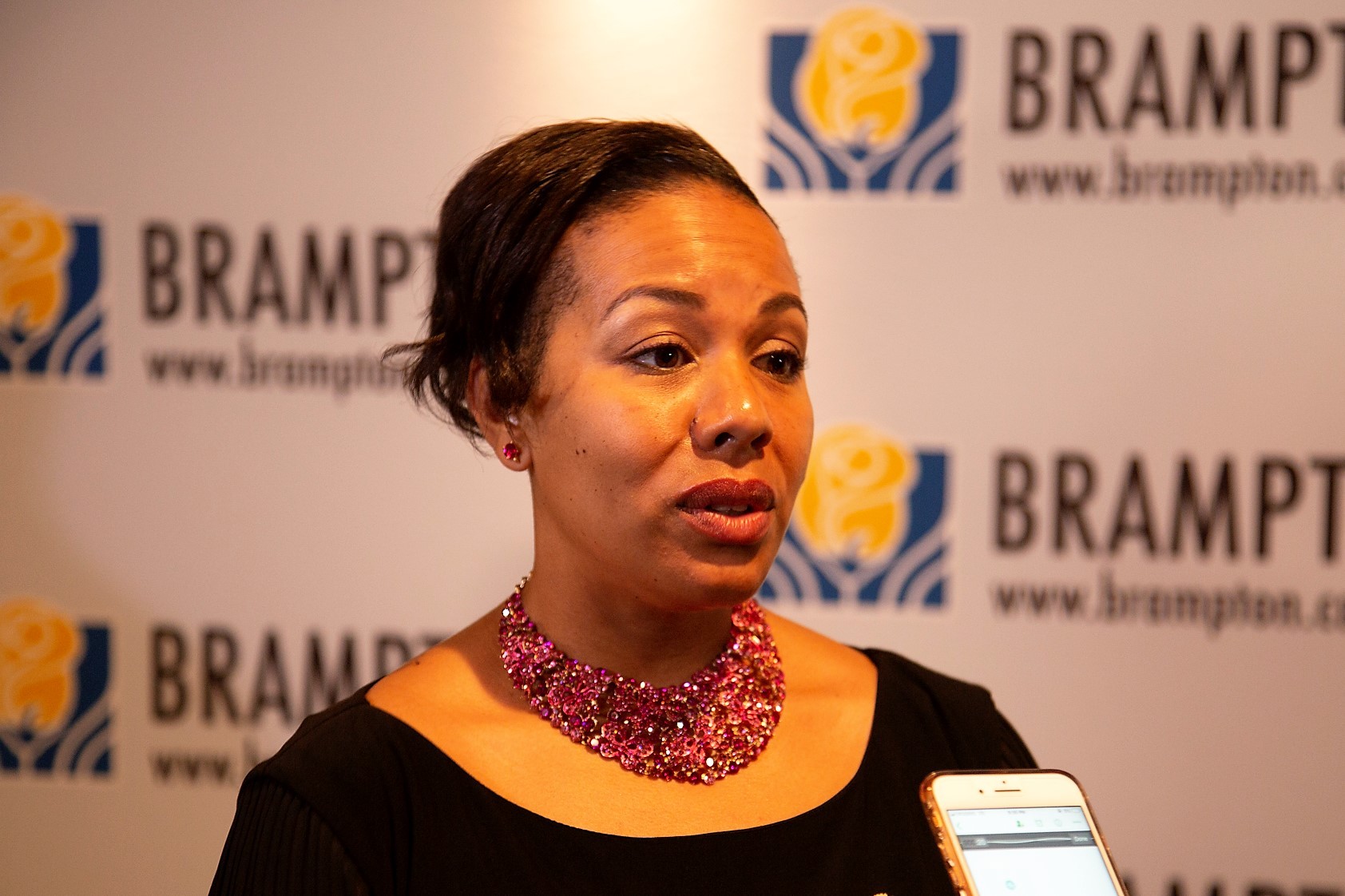 Councillor Charmaine Williams
The city is now trying to get a better sense of how residents feel about the issue and what they want council to do.
In anticipation of the Jan. 21 council meeting where a final decision will be made — only one day ahead of the province's Jan. 22 deadline — residents are encouraged to take part in a town hall meeting on Jan. 10, which will be live-streamed on the city's Facebook events page.
To be held from 7 to 9 p.m. in the City Hall conservatory, the event will include a presentation from city staff and a panel discussion.
In addition, on Jan. 8, residents can visit the Brampton Soccer Centre, the Cassie Campbell Community Centre, or the Earnscliffe Recreation Centre any time between 6 p.m. and 8 p.m. to fill out a survey and express their position on legal cannabis retail outlets in the city.
On Jan. 9, staff will be at the Gore Meadows Community Centre and the Chinguacousy Wellness Centre between 6 and 8 p.m.
Licences for the 25 stores will be issued via a lottery process administered by the Alcohol and Gaming Commission of Ontario (AGCO), the provincial body responsible for regulating private cannabis retail stores.
On Dec. 24, the commission announced it had retained consultants KPMG to act as a "fairness monitor."
"KPMG will not be selecting the lottery winners, but will monitor the lottery in order to assess whether it is conducted fairly and according to the established rules," according to a release from the commission.
The rules of the lottery were published on Wednesday. Potential cannabis retailers must submit an Expressions of Interest application between Jan. 7 and Jan. 9, along with a $75 application fee. Following that, the lottery will be held Jan. 11 and the results released within 24 hours. Interested retailers can submit an expression of interest to operate in all of the five specified regions, with five separate entries in the lottery process.
However, the first expression of interest to come out of the lottery will be the retailer's chosen location. If the same retailer, bidding for a different region, is drawn again later in the lottery, that application will be placed on the waiting list for licensing.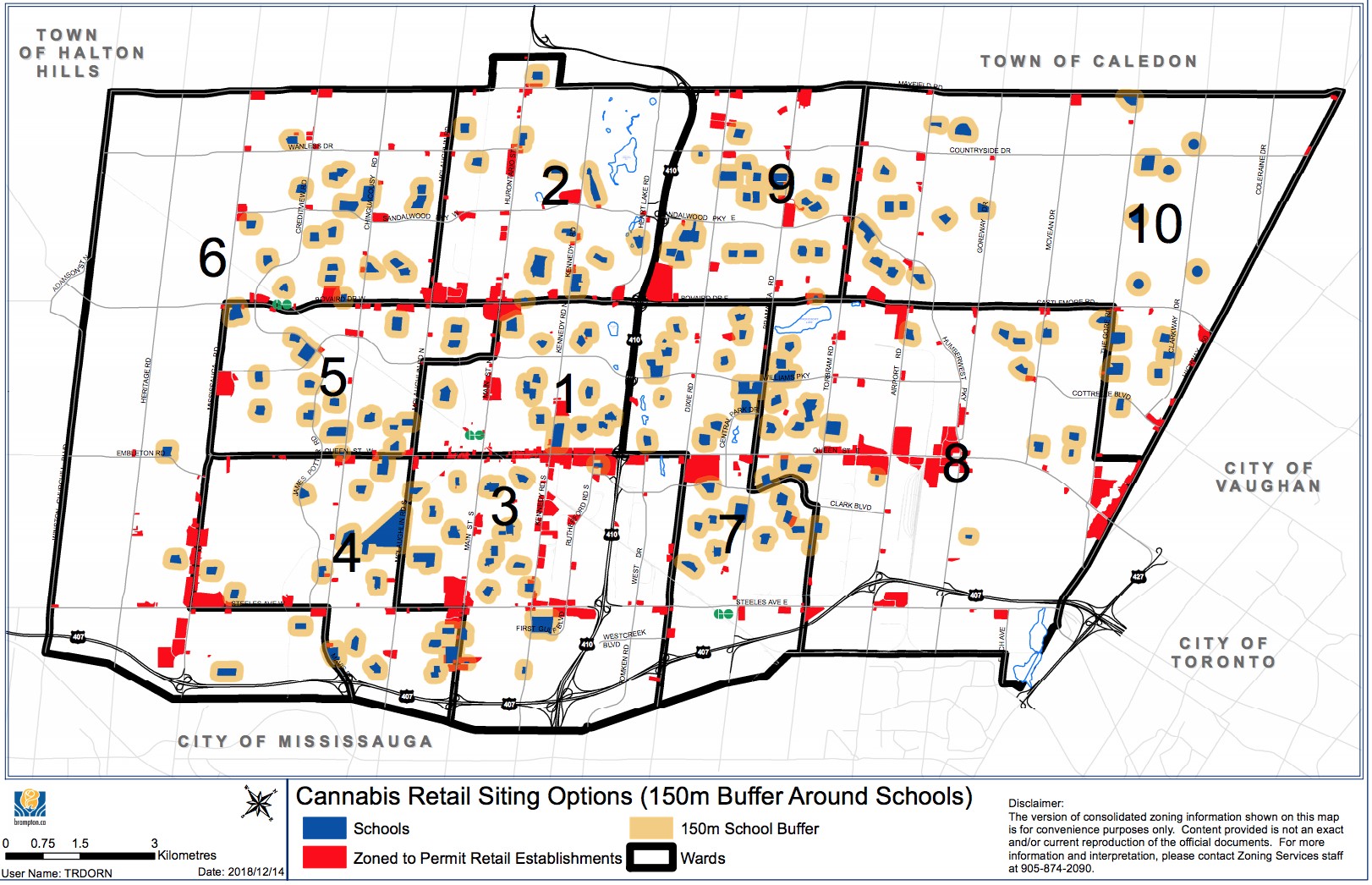 Accounting for the 150-metre buffer around Brampton schools, the red shaded areas have been identified by the City of Brampton as potential locations for private retail cannabis stores.
The expressions of interest "will be randomly selected using a third-party certified lottery software program," the AGCO website sites.
Successful applicants will be expected, within five days of approval, to submit a retail operator license application and the associated $6,000 non-refundable fee, along with a $50,000 letter of credit. The retailers can choose which municipality they want to locate in within the region they are assigned, but regulations stipulate that the population must be over 50,000 and the municipality must be prepared to allow the private sale of cannabis.
Those not selected in the initial phase will be placed on a wait list.
Submit a correction about this story