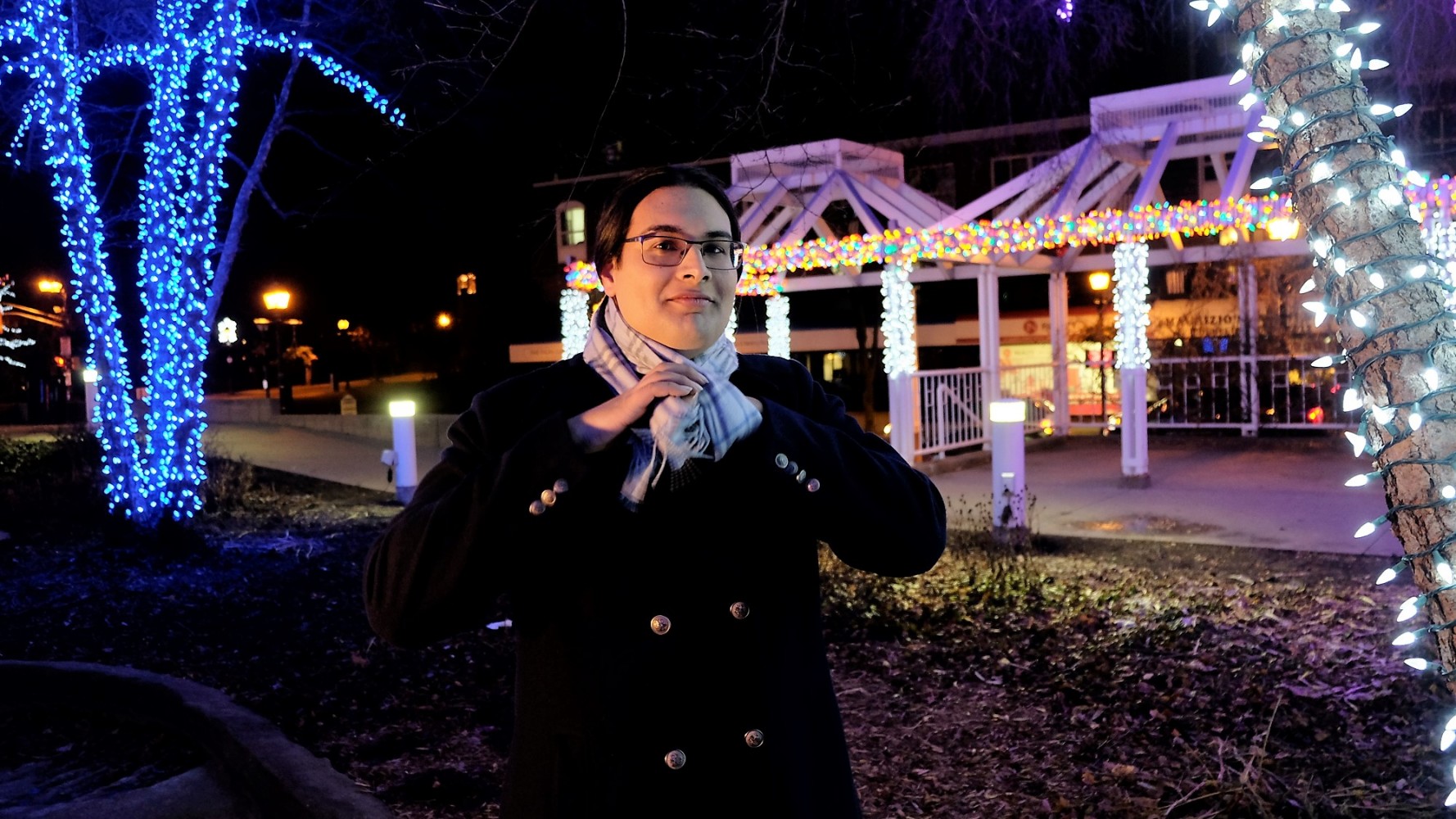 Photos by Mansoor Tanweer and Joel Wittnebel/rendering from City of Brampton
Citizen-activist pushing Brampton council to look deeper into issues such as housing and education
In the closing scenes of The Matrix — a concept based on the late French philosopher and sociologist Jean Baudrillard's now proven theory that simulations can be so powerful, they become reality for some — it is revealed that Neo, Keanu Reeves' character, is in fact "The One."
The camera takes the viewer into his eyes, revealing the computer code that creates the simulation around Neo, suggesting he is not simply plugged into the Matrix, but that he is the Matrix, thus able to see and experience both the simulated and the real world simultaneously.
Sylvia Roberts may very well be "The One" for Brampton. Much like Neo, she sees the unseen machinery of the city, thanks in large part to her passion for understanding what makes it tick. And she's become an unlikely revealer of Brampton's underbelly, where poverty, homelessness and a dire housing situation are everyday realities for more and more residents. Through her Twitter handle, @BramRecorder, she is trying to show the city's citizens other sides of Brampton, good and bad.
"I'm spending hundreds of hours a year in order to try and make it (Brampton) a better place. I care about this city and I'm trying to make it so it's a place that people can take pride in," Roberts told The Pointer.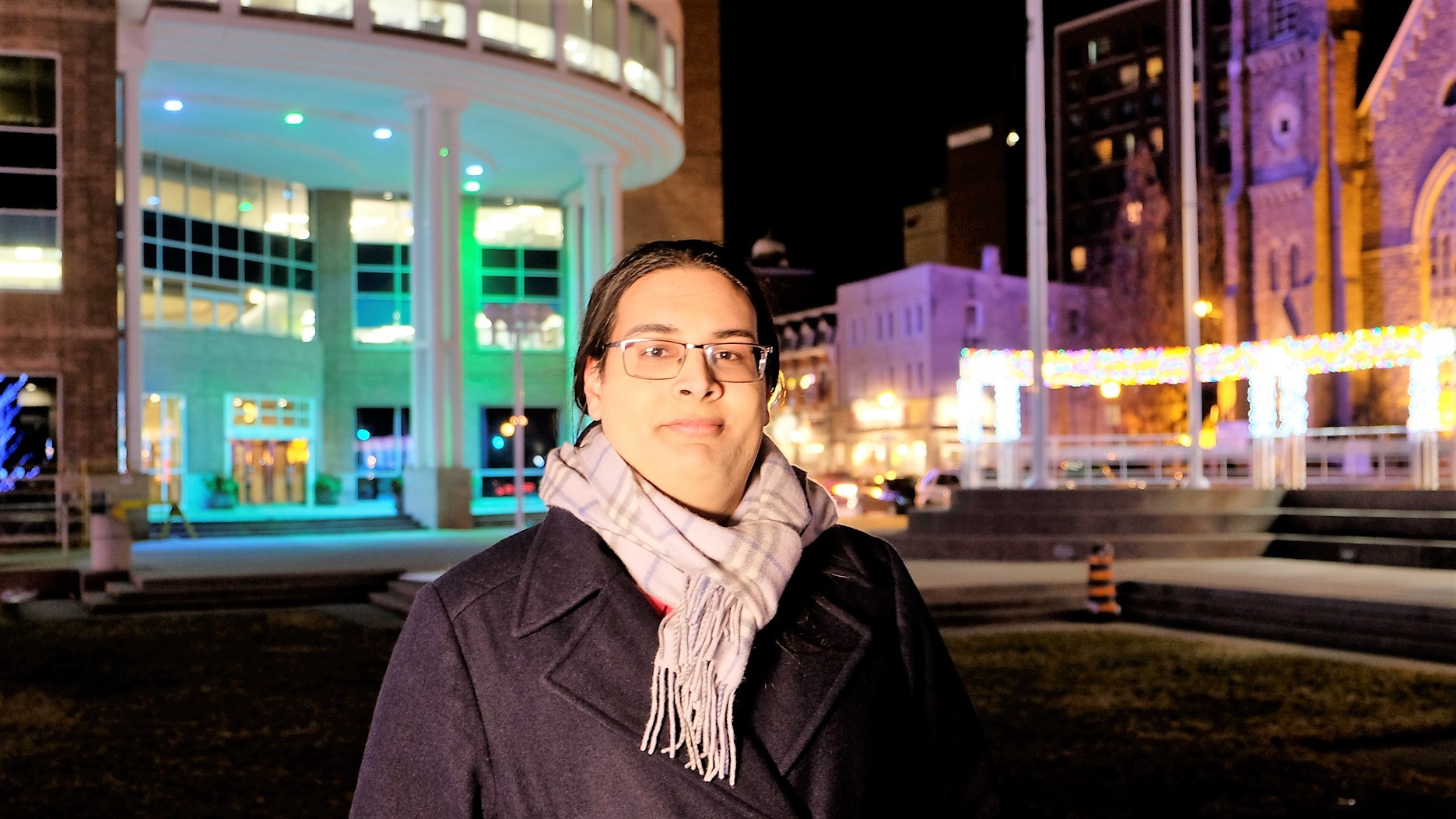 She is taking on the role of citizen-activist, something Brampton has lacked during the past couple of decades, when politicians and special interests dominated the dialogue, deciding what would and wouldn't be heard as the legislative process set the city on its course.
Places such as Toronto and Vancouver have long featured intense public involvement on the major issues of the day, often showing that voters, through protest, activism and political engagement, still have the power to determine civic outcomes. But when too many exist in a "Matrix," comfortable in the worlds created for them by others while ignoring the opportunity to actually participate in the system, the outcome often violates a community's values.
Anyone who has sat in on a city council meeting over the past year has likely met Roberts, a second-year Sheridan College computer science student in her mid-twenties. Two questions arise immediately upon meeting her: Who is this woman? Why is she giving council a hard time?
She hesitates to call herself a journalist, but she feels a duty to help the public understand the workings of the city. She has been attending city council meetings since January 2018, and by the end of that month had begun live tweeting about what was happening there.
"A lot of what is talked about at the meetings matter. They are kind of like smaller issues that don't get picked up by the media. But in aggregate, they add up and they just become pieces in a bigger problem," said Roberts.
Despite being a fixture in the council chamber for a year, she has not tapped into the full range of ways to participate. She says 2019 will be the year she takes things to the next level. Plans to draw up a delegation list, so she can publicly question elected officials during the allotted time in meetings when residents are invited to address issues on the legislative agenda, are in the works. She plans to take council to task over a number of key issues.
One is the lack of post-secondary options in Canada's ninth largest city, the only one without a stand-alone university campus.
With the new year, the arrival of a Ryerson University satellite is imminent. In November, in an atmosphere of uncertainty, Ryerson Provost Glenn Craney assured council that the Brampton branch of the Chang School — Ryerson's school of continuing education — will be opening in January 2019.
The week before that, Premier Doug Ford's government had cancelled the province's $90 million commitment toward the opening of a full-fledged Ryerson campus in the city. Councillor Gael Miles (now retired) asked Craney, "despite the [Ford government's] announcement, Ryerson will open its doors in 2019?" Craney simply replied, "yes."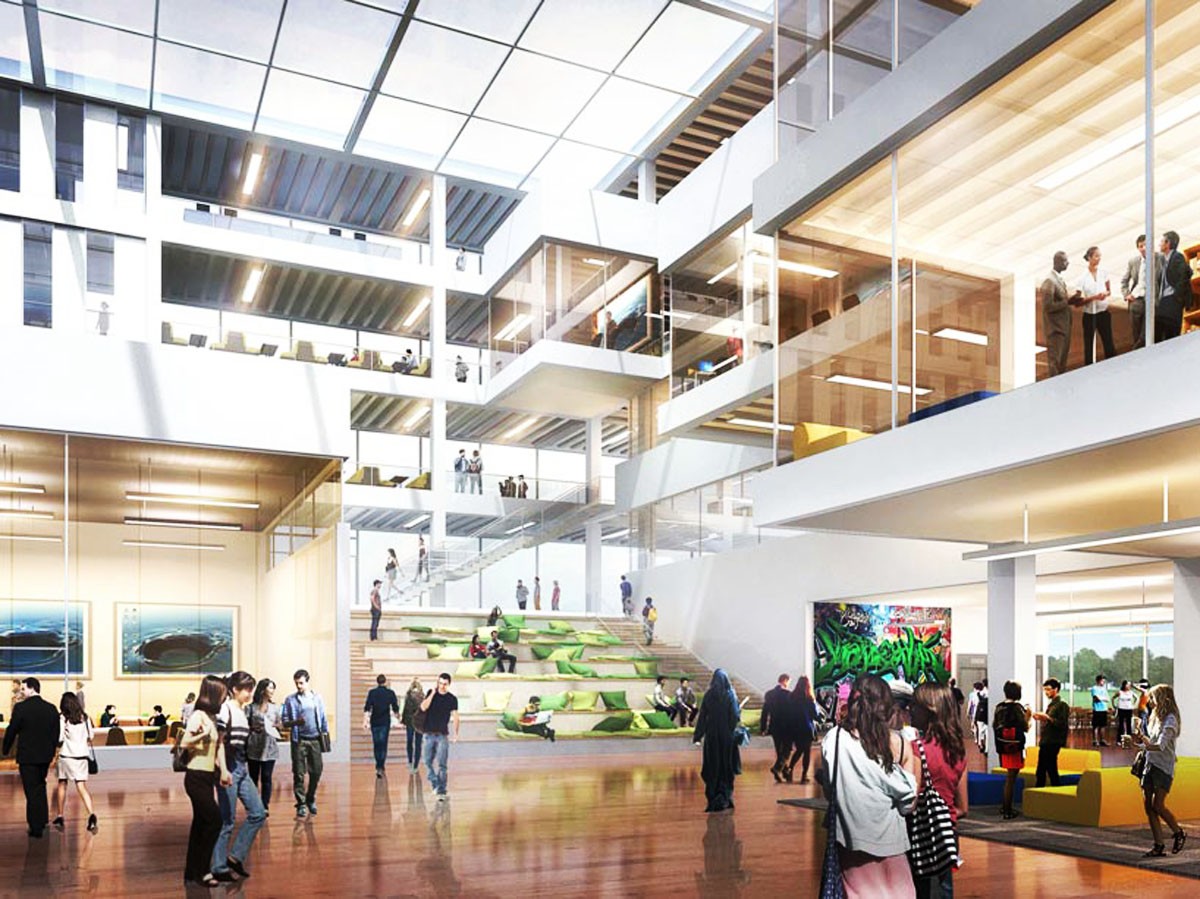 The numerous spinoff benefits of a university coming to Brampton explain why the city is keen to have it here. A November 2017 economic impact statement conducted for the City of Brampton shows that a projected student population of 5,000 could yield roughly $492.7 million worth of economic output.
Roberts, as well as others in the city, are glad to see such a project coming to Brampton. However, she wants to have a conversation with council about spinoff issues no one is talking about.
"If your university is successful, people are going to come from out of town to go there, right? Presumably we all want the university to be a success. So you're going to have people coming from elsewhere," Roberts said excitedly.
"They (the students) are going to need housing elsewhere. But we have very little housing, bachelor units, one-bedroom and two bedrooms, that would appeal to students. So that is a problem. It's an opportunity, but it is also a problem, because we don't have enough. So if you have demand on something you don't have enough of, that's going to do bad things. So you start getting basement apartments, and that is not enough, so you get rooming houses, and that is not enough."
The complications do not end there. Single-family homes dominate the housing stock in Brampton, comprising roughly 76 percent of all available housing units. Many suburban cities present a unique challenge to residents when it comes to the relationship between housing and commuting.
"Because you don't have housing near transit, people need cars to get places. So you get ten cars in a driveway for a four-bedroom (home)," Roberts said, visibly exasperated.
In May she launched a series of questions at council members during an advisory committee meeting, demanding to know how the city plans to accommodate seniors who can't find proper housing in Brampton, where appropriate single and double-room apartments are scarce.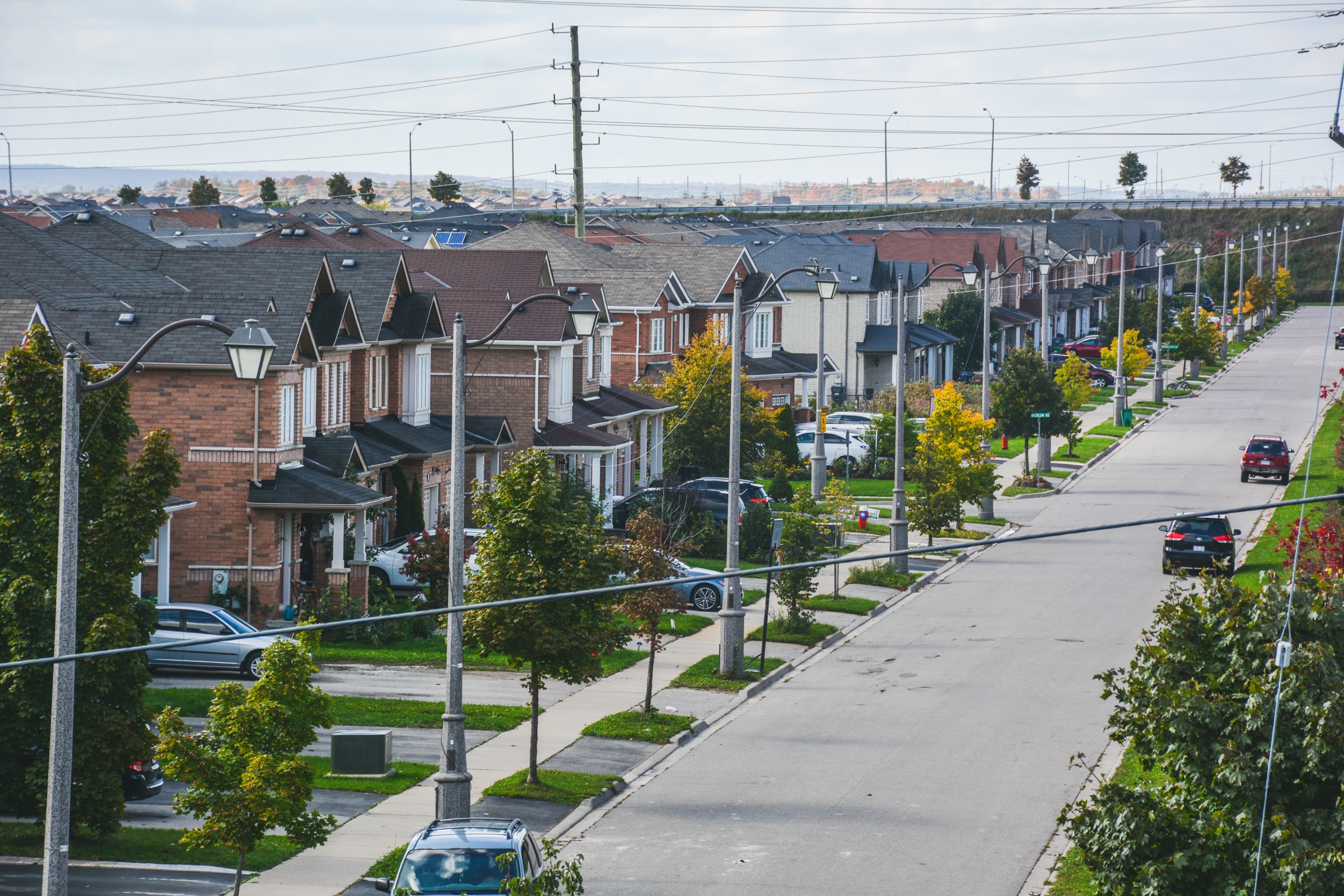 Zoning appears to be Roberts' passion. She misses no chance to mention how the city's zoning bylaws are needlessly complicated and are contributing to the lack of suitable housing in the city. She says there are over 40 types of residential zoning, 10 of which are just for townhouses. She believes the byzantine nature of Brampton zoning laws deters smaller developers from taking part in the market.
The problem starts with "all these little rule differences. So when you have it like that, you wind up with big developers who can go through all of this paperwork … If you want to change something, you basically have to go the city to amend the zoning, and that takes time and it adds costs."
City council has earned the right to call the university a feather in its cap. However, Roberts will be lighting a fire under council to address complications that will come with it: housing, zoning and transit, just to name a few, which were all major talking points during the last municipal election.
Roberts has not set a date yet for when she will present her delegation — it will have to align with council's agenda, as only issues councillors deal with during a particular meeting can be addressed by the public.
With much talk these days about the role to be played by the city's elected officials in moving Brampton forward, perhaps she will be "The One," the citizen-leader who helps remake the city as she sees fit. Roberts says keen city hall observers can look forward to a proposed reform of bylaws regarding Diwali fireworks and several transit delegations as well.
It's her world; she can see behind the Matrix, and the city can use a dose of reality from the people who will help move it forward.
Submit a correction about this story