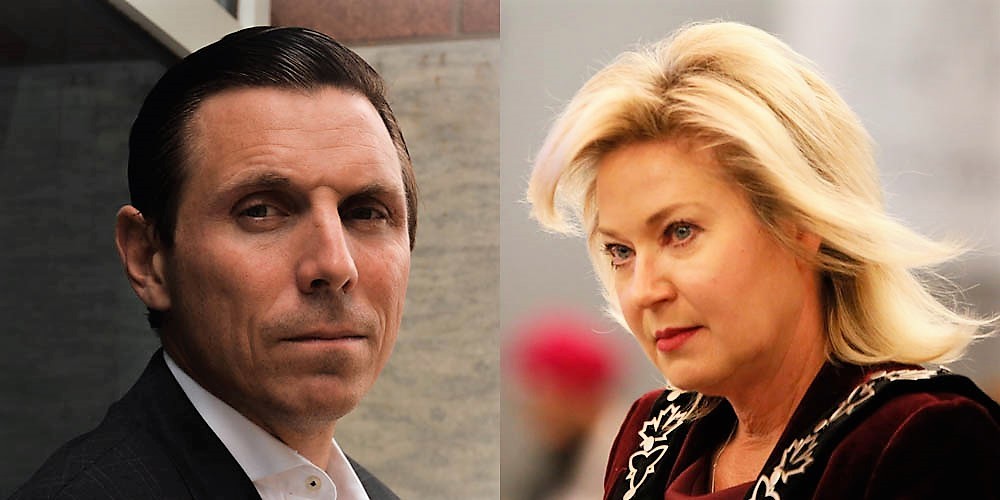 Photos by Joel Wittnebel and Mansoor Tanweer
Brown and Crombie welcome groundbreaking report that slams police carding as ineffective and harmful
As the ball dropped on 2019, Court of Appeal Justice Michael Tulloch was dropping a bombshell report on to the desks of provincial officials, calling for a ban on unregulated street checks — or "carding" — and laying out a path toward solving some of Ontario policing's most persistent systemic issues, many of which are seen in Brampton and Mississauga.
"There is little to no evidence that a random, unfocused collection of identifying information has benefits that outweigh the social cost of the practice," wrote Tulloch. His sweeping 310-page report, which highlights the targeting of visible minority groups by carding practices across the province, was released on the last day of 2018.
"Given the social cost involved with a practice that has not definitively been shown to widely reduce or solve crime, it is recommended that the practice of randomly stopping individuals to gather their identifying information for the creation of a database for intelligence purposes be discontinued."
Tulloch was tapped by the former Liberal provincial government in 2017 to carry out a review of the impact new street-check regulations were having across the province. The regulations, introduced in 2016, tightened the legal criteria for stopping citizens on the street.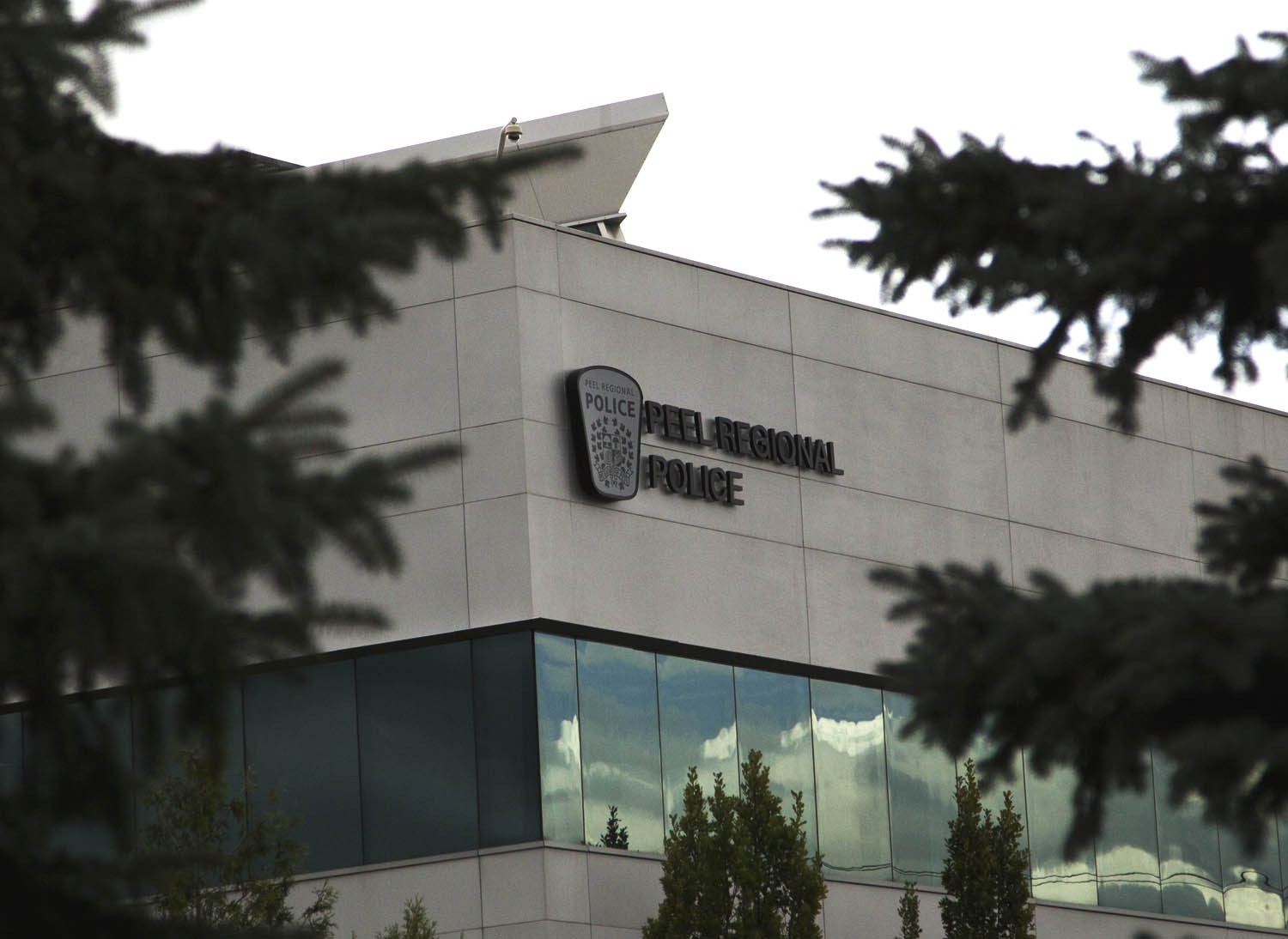 Police may still stop people and ask for identification if they have reasonable suspicion the individual is involved in criminal activity or carrying a weapon. But these lawful police actions have sometimes been confused in the public mind with the activity colloquially known as carding.
Carding involves police stopping people on the streets at random, for no other reason than to document their name, ethnicity and other personal information. Critics say carding, in the absence of a direct investigation of a crime, is a violation of prohibitions in the Charter of Rights and Freedoms against arbitrary detention.
The practice has come under fire, especially in the GTA, where media reports revealed statistics showing that carding was disproportionately targeting visible minority populations.
That was the main impetus for Justice Tulloch's report. His findings back up the media accounts in recent years that highlighted how members of the Black and other minority communities were being stopped much more often than white citizens.
"I met with Indigenous, Black and other racialized communities throughout the province. Hearing directly from these communities highlighted the historic and current issues these communities face with respect to the practice of street checks," Tulloch states in his report. "Consultations with all of these groups were essential to me, as they provided valuable context, information and insight into the issues I was asked to address under the review."
In Brampton and Mississauga, where nine percent of the population was black, data from a recent five-year period showed that on average almost 25 percent of those being carded were African-Canadians. Between 2009 and 2014, Peel police conducted 159,303 carding checks, with black people three times more likely than white people to be stopped in a given year.
Along with his recommendation to eliminate random street checks, Tulloch's report includes numerous recommendations for improving public education about when and why a police officer is legally allowed to demand personal information, and the individual's rights when confronted with that request. He also calls for better education inside police departments and for a new approach to "proactive policing."
"Justice Tulloch's report provides additional confirmation that the decision to prohibit carding was the correct decision," says Brampton Mayor Patrick Brown. "I was proud to speak out against carding as Ontario opposition leader in 2016 and continue to believe that it is unnecessary. We should give the police all the resources and support they need to keep our community safe. Just not carding."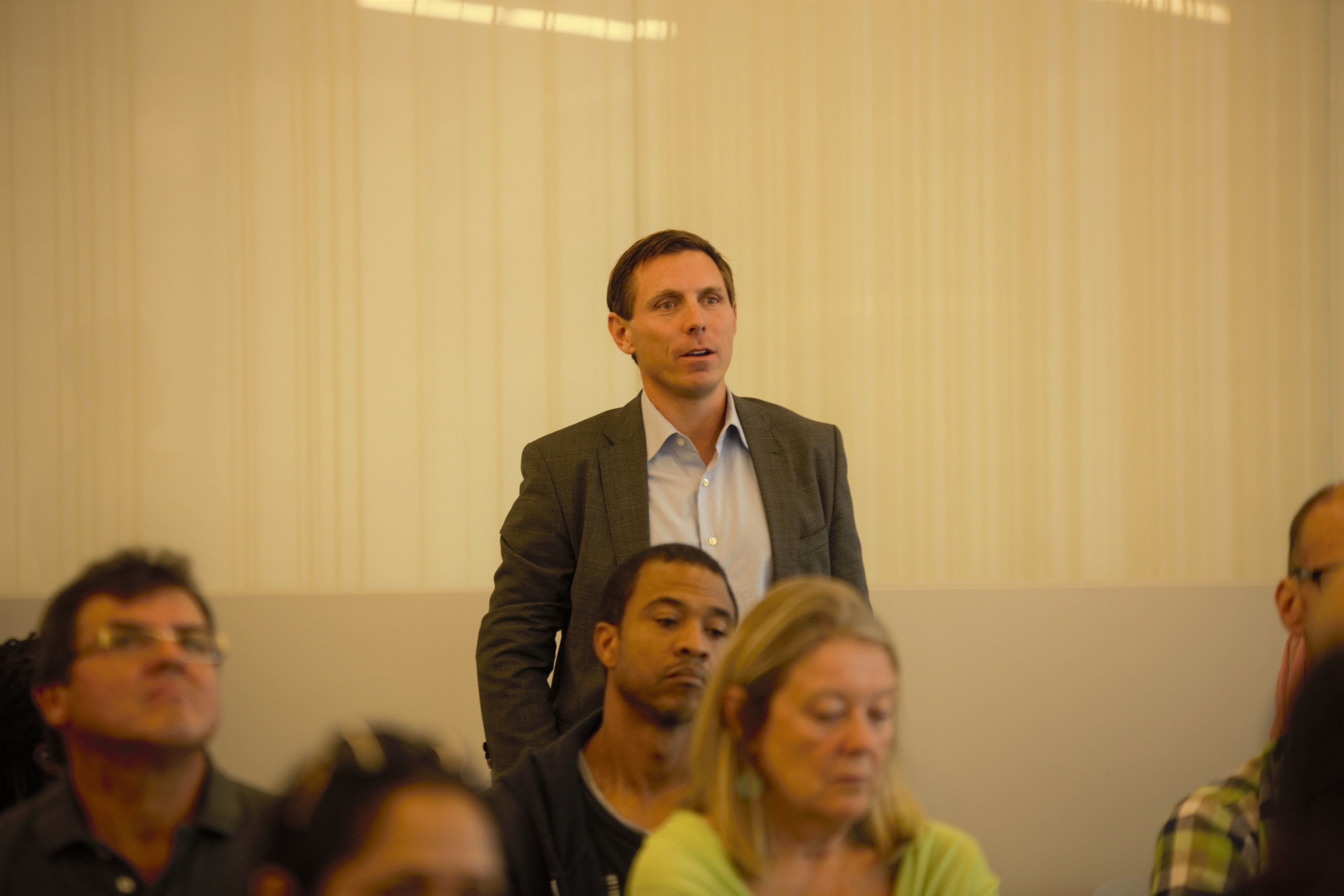 Mayor Patrick Brown at a community meeting on crime during this summer's campaign.
Sylvia Jones, the minister for community safety and correctional services, said on Twitter this week that the report "underscores the need for nuanced, fair police legislation."
"Our government has been very clear: we will fix the police legislation the Liberal's (sic) broke. We are committed to developing legislation that works for our police and for the people of Ontario. Justice Tulloch's report will inform this work," she tweeted.
"Public safety is and always will be, a top priority for this government. You can count on us to keep communities safe, stand up for victims, and hold criminals accountable for their actions."
While Toronto Police curtailed carding ahead of the regulation changes in 2016, Peel Regional Police only did so once mandated by the province. The issue has continued to simmer due to the steadfast support of Chief Jennifer Evans, who fought a recommendation from the Peel Police Services Board, led by Mississauga Mayor Bonnie Crombie who took up the fight against carding in 2015. In a surprise move this past October, Evans, who has come under fire for her carding stance and widespread officer misconduct within the force under her watch, announced her resignation. Her last day on the job is next Friday.
Crombie welcomed the recommendations made in Tulloch's report.
"Justice Tulloch's report confirms what we have known for some time, that the practice of carding or 'street checks' as they were known in Peel Region, were not an effective tool in fighting crime when balanced against the infringement on the rights and freedoms of citizens," she said in a statement to The Pointer. "Everyone deserves to feel safe in our community; that means ensuring that no-one is targeted based on their race, religion or ethnicity."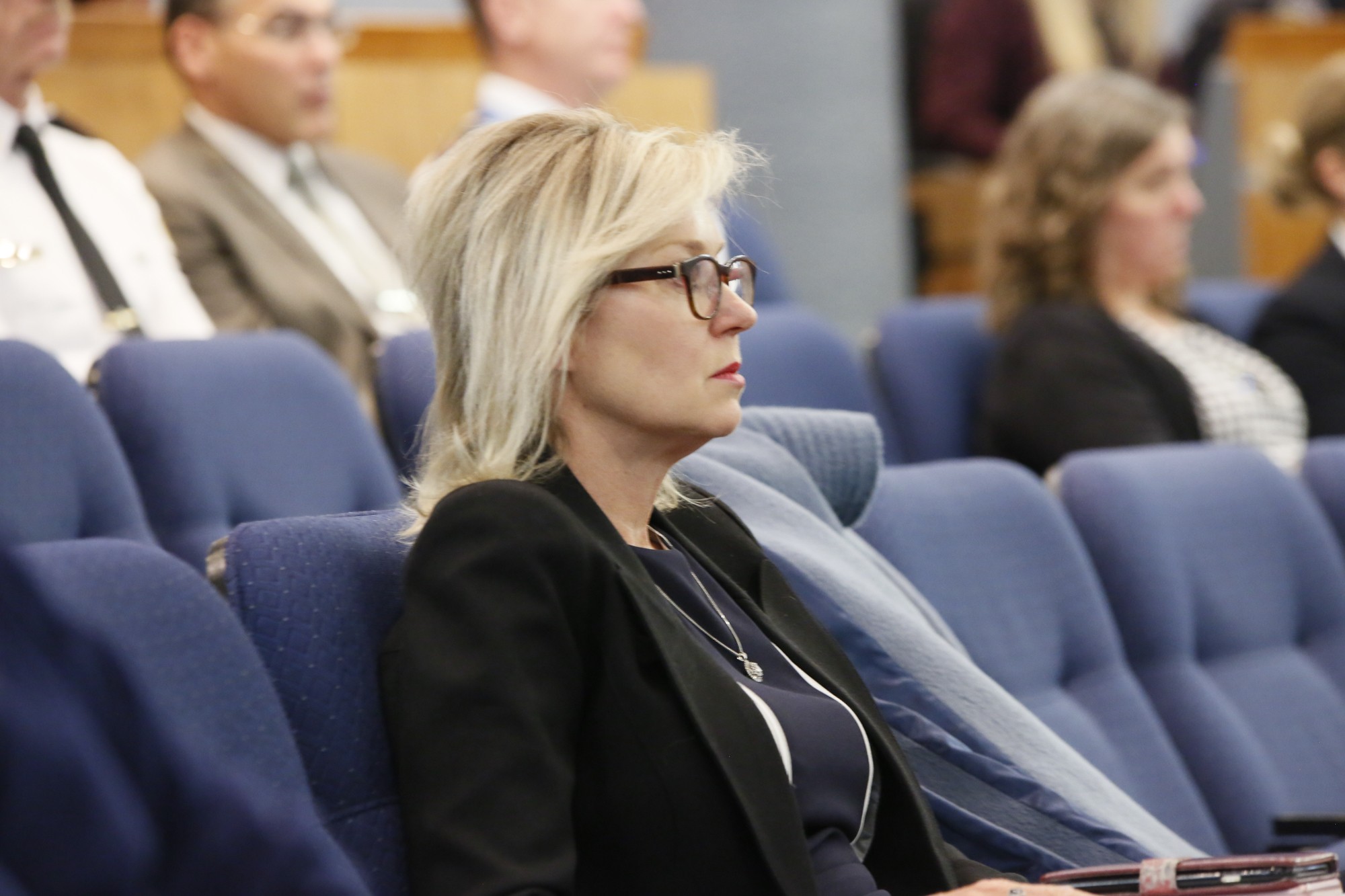 Mississauga Mayor Bonnie Crombie at a police board meeting in November.
Crombie and Brown will join the police board and their first order of business will be finding a progressive chief to replace Evans and start rebuilding trust in the community after the carding issue left many in the two cities fearful of police, as residents stated during a number of public meetings over the past two years. With visible minorities making up two thirds of the combined population in Brampton and Mississauga, many called for Evans to resign after she refused the board's 2015 request to stop carding.
Chief Evans has blamed the recent spike in gun violence across the two cities on the new street check regulations. Despite failing to provide evidence that carding helped solve crime in any meaningful way, Evans has continued to claim it's an invaluable policing tool and that without it crime levels will rise. However, Tulloch, pointing to Peel Region specifically, says these claims are not borne out in the evidence.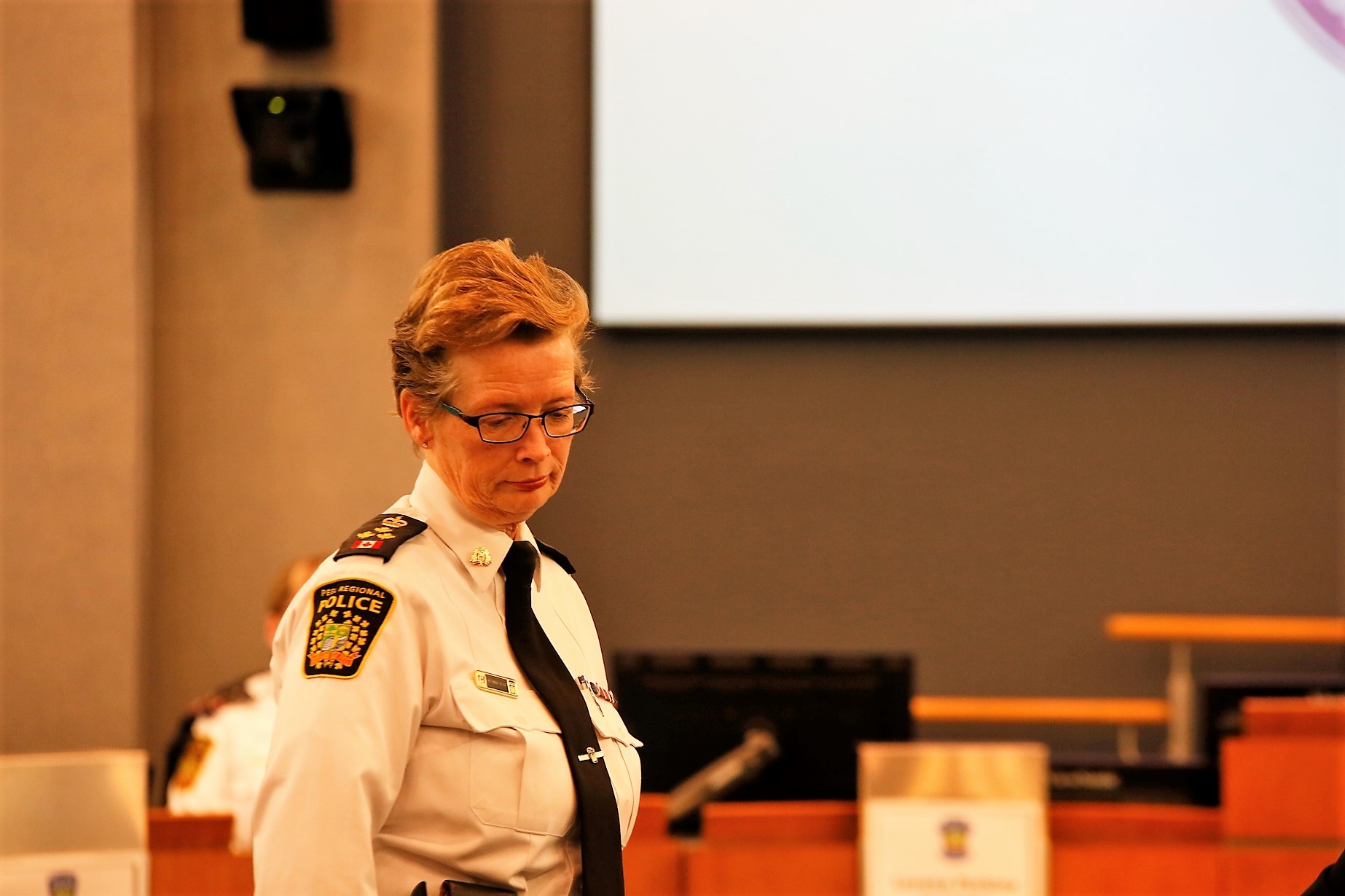 Outgoing Peel Police Chief Jennifer Evans
"Linking a recent spike in crime in some cities with a reduction in the number of street checks is a difficult conclusion to draw. Many other jurisdictions in Ontario did not report any increase in crime after a reduction of street checks," he states in the report.
In Toronto, violent crime actually declined in the years leading up to 2014 as the Toronto Police began to heavily cut back on carding. In 2017, the year the new regulations came into effect, the homicide rate in Ontario actually dropped.
Tulloch points out that because many officers curtailed their own street check practices out of fear of getting it wrong, the connection between increased criminal activity and the new street check regulation is a kind of chicken-and-egg scenario.
"The argument for random carding then becomes circular," he explains in the report. "Some police street checks were proper. The improper practice of random carding led to the (new) Regulation. The Regulation led many police officers to not conduct any street checks, whether proper or not. The lack of any street checks at all might have encouraged some types of crimes to increase. This increase in some crimes has led some people to argue that we should return to random carding. This assumes that it was the reduction of random street checks that cause the increase in some crimes, as opposed to the reduction of all street checks."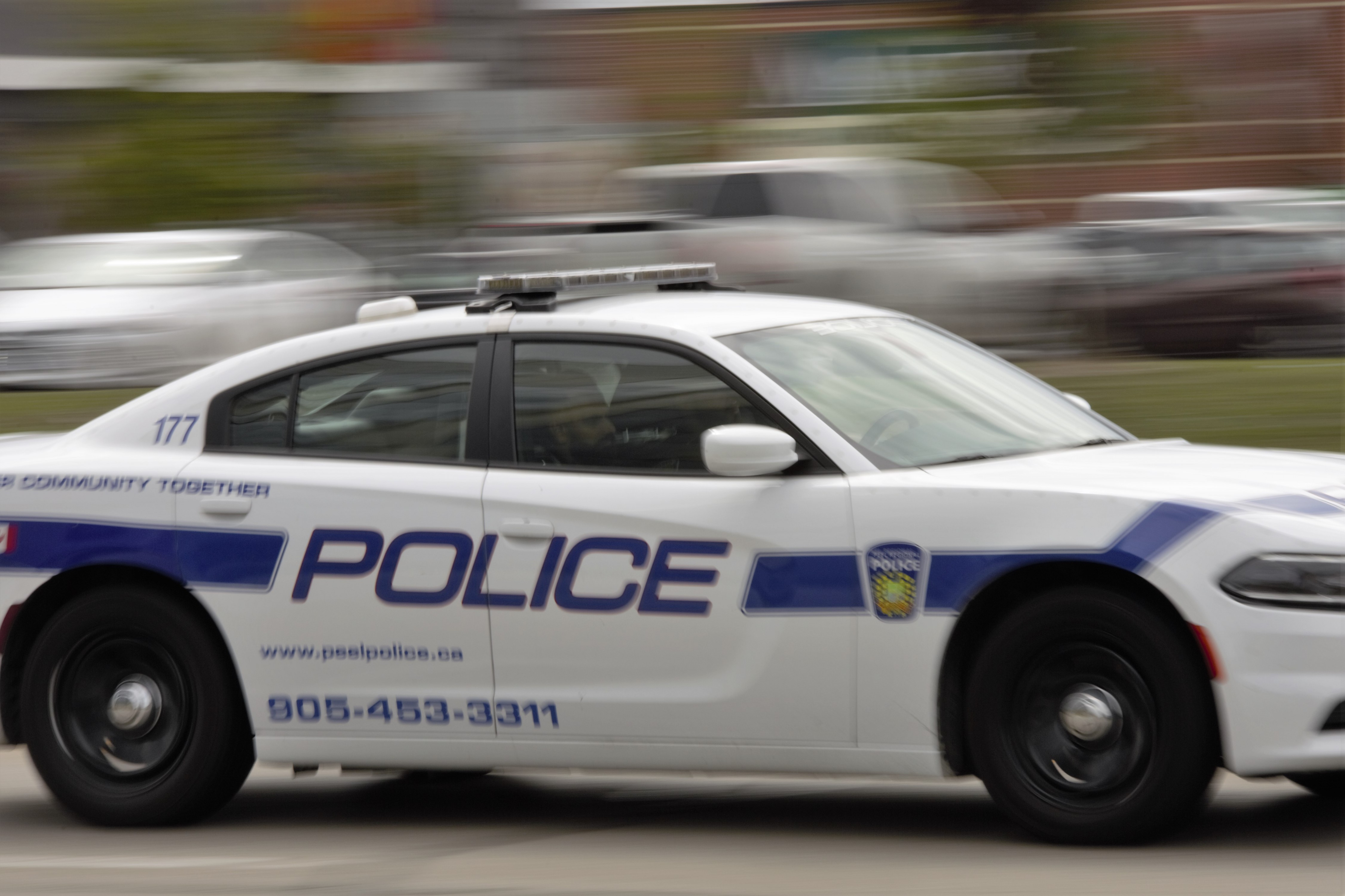 Tulloch returns to that facet of the issue several times in his report, as confusion continues to swirl around street checks and just what police are legally allowed to do.
"The Regulation did not eliminate street checks," he states. "Without any restriction, police officers can stop, question and ask people to identify themselves — if the officer reasonably suspects criminal activity.
"The only thing that has changed is that, if a police officer requests a person's identity with less than reasonable suspicion of criminal activity or to gather intelligence, there has to be a good, justifiable or 'articulable' reason for asking them to provide their identity."
Tulloch also recommends that data collected during these proper street checks be kept for only five years, and that the information not be used to classify someone as "known to police," or appear on police record checks.
"I don't believe it's too much to ask police to provide a reason to someone they have stopped or to expect that this data will not be held against an innocent person forever," Mayor Crombie stated. "I continue to support providing police with the proper tools and resources they need to do their jobs effectively. This includes calling for investments to address prevention and enforcement efforts as well as ensuring that we evaluate the efficacy of these tools on a regular basis."
Tulloch's report also addresses what he sees as the root cause of many negative perceptions about street checks.
To solve the problem, he calls on police forces across the province to put more focus on hiring officers from a range of ethnicities.
"I believe that a diverse, inclusive police service at all ranks will help address that concern and make an overall meaningful difference," he states.
This is a particularly pressing issue for Peel Regional Police.
Uniformed officers working for the service, according to the most recent figures available, are only 13 percent visible minorities, while Brampton's population is 74 percent visible minorities. Residents often cite that disparity as one reason for their lack of confidence in the police to carry out their duties fairly and equitably.
Following strong advocacy from citizen groups in Peel Region, the force undertook a diversity audit in 2016. The results of that audit were expected to be delivered to the Peel Police Services Board in November, but the release was delayed without comment as to the reasons, and no date for its publication was given.
A community survey commissioned by Chief Evans in the summer of 2016 found, in talking with focus groups, that Peel police do not "reflect" the community they serve. Even though the survey under-sampled minorities, as the Winnipeg research company that carried it out acknowledged, the report urged the force to "increase diversity of officers ... to reflect the diversity within the community." Evans did not address that point at the time the survey was made public.
In 2014, Det. Sgt. Baljiwan (BJ) Sandhu submitted a complaint to the Ontario Human Rights Tribunal alleging that he was denied a chance to compete for promotion because of his South Asian heritage. The subsequent hearings highlighted what some observers described as a culture of systemic discrimination within the force, citing examples of inappropriate comments and stereotyping.
In his report, Tulloch states that it is these systemic issues, at the root of police culture, that need to change. Beyond simply hiring diverse officers, police forces need to recognize these deep-seated issues if there is to be real reform.
"Police culture is very strong, and regardless of an officer's racial identity, sexual orientation, gender, or indigeneity, it can lead to the officer adopting the prevailing norms and approaches of the organization," Tulloch states. "At its core, police culture is rooted in the established notion that police work is hierarchical and mission-driven and that anything done in the furtherance of the mission is considered to be serving a greater good.
"The culture of policing must adapt to the ever-changing demographics of Canadian society and Canada's stated commitment to equality, diversity and inclusion. Police services must take concrete actions to inspire and expedite this cultural shift."
Submit a correction about this story