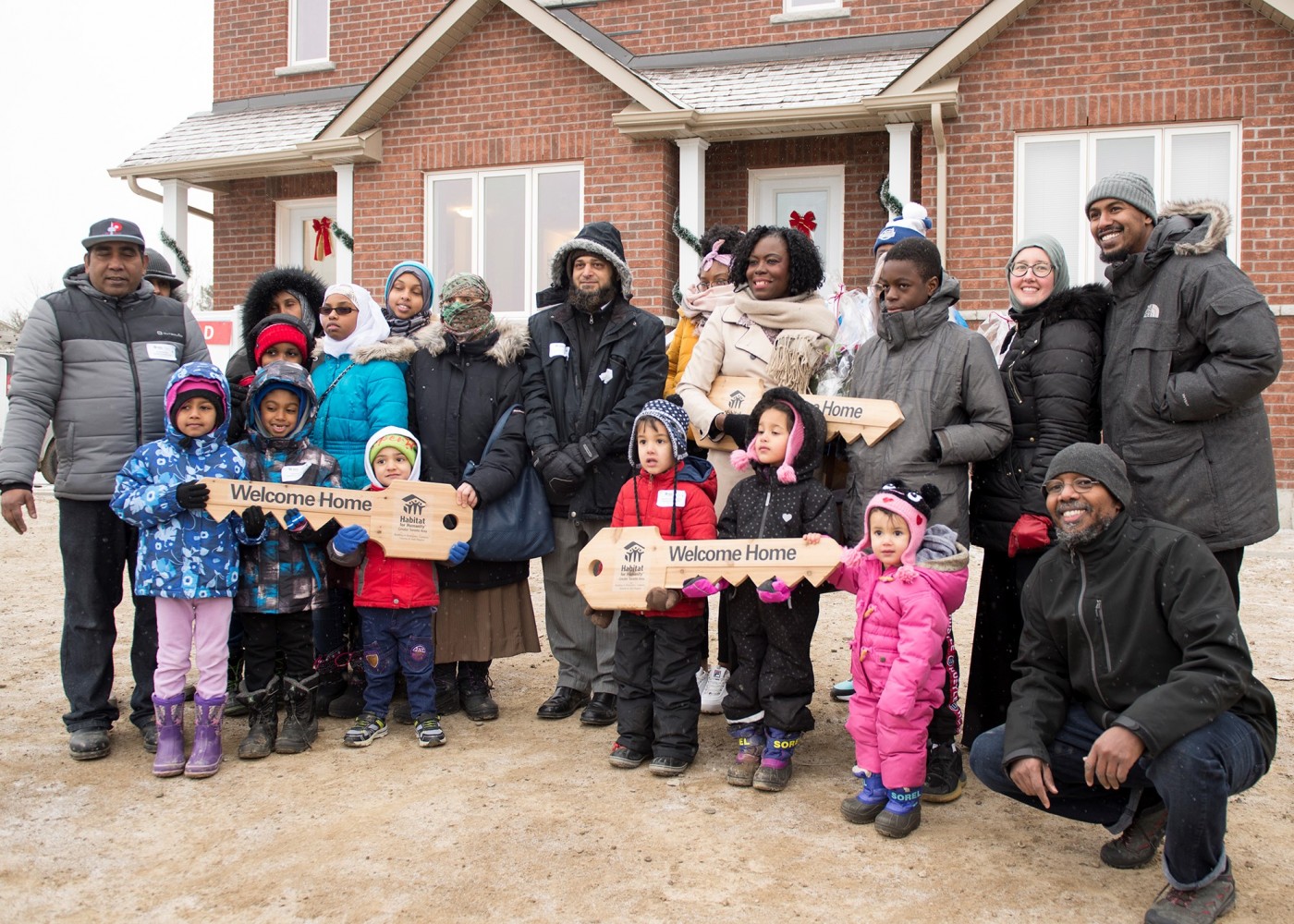 Photos by Rick Drennan
Now that's what you call a gift
Andrew Carnegie was the father of American philanthropy.
But it wasn't always so.
The richest man in the gilded age of capitalism, whose wealth in the late 19th century was difficult to comprehend, had an epiphany only after workers at one of his steel mills in Pennsylvania went on strike and nine were killed when rioting got out of hand. In Arthur Herman's bestseller, "How the Scots Invented the Modern World," he quotes Carnegie as saying: "The [steel] works are not worth one drop of human blood."
He sold his businesses for $450 million (an unheard-of sum at the time) and spent the rest of his days unpacking his fortune.
His largesse knew no bounds. He set up foundations and endowment funds; he built libraries, auditoriums (including the famous Carnegie Hall near Manhattan's Central Park), medical laboratories, places of higher education, and bought pipe organs for churches.
The Carnegie Library on Queen and Chapel Streets in our downtown, was built in 1906 and is now designated a "Heritage Property" because of its unique Beaux Arts style of architecture. It's still one of the prettiest and busiest buildings in the city.
By the time Carnegie died in 1919, his charitable heart was full to bursting. "The man who dies rich dies disgraced," he said bluntly, a warning to future generations.
One that's been ignored by the ill-tempered duo of Donald Trump and Doug Ford.
The American president's legacy might be giving away billions in tax cuts to his friends, the 1 percenters, and running a sham of a foundation that was recently dismantled by the Attorney General of New York state because it didn't help those in need.
In mid-September, Ford started dismantling the Basic Income anti-poverty pilot programs running in four cities: Hamilton, Brantford, Kawartha Lakes and Thunder Bay.
These icons of bloated excess are the types Shakespeare once ridiculed. In our haste to create great wealth we may have created "a new age of poverty," he wrote.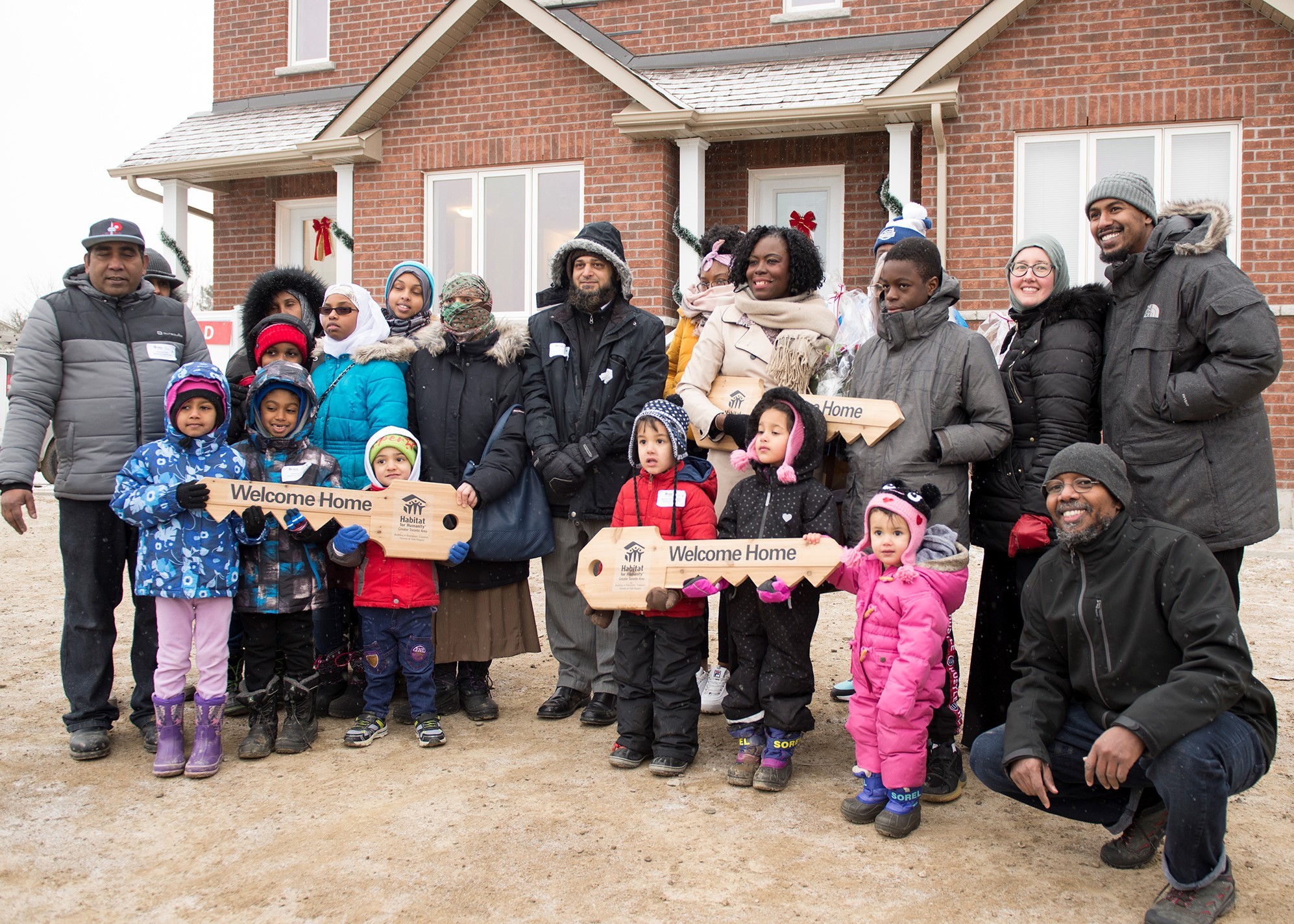 Brampton families in front of the townhome complex they helped build with Habitat for Humanity.
Which brings us back to Brampton, the ninth largest city in Canada, and by far, the fastest growing major municipality. Hyper growth has created a conundrum: while the rich retreat into their money and gated communities, on the other side, there's a lack of affordable housing, and a plague of homelessness that infests our downtown core, while areas farther from the centre seem out of reach for more and more families, even those willing to crowd into basement hovels.
These modern-day inequities only come into sharper focus during the holiday season.
Pastor Ross Leckie has been seen battling the inequity gap in Brampton most of his adult life. While he has been at Caledon East United Church for the past 18 months, he is known to most Bramptonians for his long stint at Grace United Church in downtown at 156 Main Street North. This was, and still is, a safe haven for the homeless. During the holiday season, it's still the go-to place for those in need, and those eager to help.
A Christmas day dinner at the church might be the most inspirational stop for those looking to capture the true holiday spirit.
Its Regeneration Program has been a lifeline for those in our society who live at or beyond the margins.
If Ebenezer Scrooge went through a great trial in Dickens' classic tale, A Christmas Carol, the people who lean on Grace United for sustenance go through a physical and fiscal trial each and every day, especially at Christmastime.
Those in the Regeneration program are given a "living room for those without a living room," a safe and caring space for the homeless and vulnerable. What used to be a four-day breakfast program has multiplied into several life-giving programs offered 365 days a year, so struggling people can build hope for tomorrow. All needs are met: meals, essential care, clothes, hygiene, healthcare, and an entry point into the community, including life skills classes. Executive Director Ted Brown has lived in Brampton for over 32 years. He is passionate about making a difference and believes in reaching out without judgement to those in need. An ordained minister with the Pentecostal Assemblies of Canada, he served with Kennedy Road Tabernacle for 30 years, and worked as a junior high school and outreach pastor as well. He has been serving with Regeneration since July 2011.
In today's world, the gap between rich and poor is widening, and has produced some startling statistics. The United Way published The Opportunity Equation: Building opportunity in the face of growing income inequality in 2015. The report said income inequality in the GTA had outpaced provincial and national trends, growing at double the national rate. All areas in the GTA experienced a decline in middle-income neighbourhoods over the period 1970 to 2015. The substantial decline began in 1990, after two decades of relative stability. In Peel Region, there was a dramatic increase in the number of low-income neighbourhoods, growing from just 2 percent of all neighbourhoods in the '80s to 52 percent by 2015.
These numbers have acted as an unfortunate governor on growth in Brampton. Former Mayor Linda Jeffrey said the problem was exacerbated due to poor decisions over the past few decades in an effort to keep up with the city's explosive housing demands. With developers pushing for profits there was too much emphasis on building more houses that served a narrow, but popular, sector and not providing the services needed, as well, she added.
Her successor, Patrick Brown, emphasized the need for affordable housing in his inaugural speech delivered earlier this month at the Rose Theatre. He also talked about cutting into the problem of poverty, and its off-shoots, including our climbing crime rates.
He said: "I want any redevelopment of existing rental stock to contain a minimum of the same number of rental spaces that existed in the building prior to redevelopment. I want to develop a housing strategy to encourage fair and neighbourhood-sensitive development of rooming houses, basement apartments, and underground suites aiming to bring together the 'underground community' of illegal housing units into the open."
He said 13,597 in the region are waiting for housing, and the wait time is now an impossible to comprehend 13 years. For the past decade, Peel has had the longest average wait time for affordable housing assistance in Ontario. Families often have to leave the region or their circumstances fall from bad to worse, while waiting for help.
Peel Access To Housing (PATH), is the point at which people apply for subsidized housing. It monitors the subsidy wait list for over 46 housing providers. Wait lists are governed by the Housing Services Act. Subsidized rent is calculated based on affordability and is about 30 percent of the gross monthly household income.
In early September of this year, Hamilton Mayor Fred Eisenberger along with Chris Friel, (Brantford), Andy Letham, (Kawartha Lakes), and Keith Hobbs (Thunder Bay), issued a joint letter to Minister Jean-Yves Duclos (the federal Minister of Families, Children and Social Development) expressing their concern with the sudden cancellation of the Basic Income Pilot Program and their united request for Ottawa to assume oversight of the project, formerly run by Queen's Park.
Eisenberger said, "The Basic Income Pilot provides valuable data with the potential to inform future public policy and poverty reduction strategies nationally."
The pilot, begun by Kathleen Wynne's Liberals, was the largest basic income trial in North America. It has gained global attention for its potential to provide the evidence to eliminate income assistance systems that are often inefficient and stigmatizing.
The report for the program's creation was prepared by Hugh Segal, a noted political strategist, author, commentator, academic and former senator. He served as Chief of Staff to Ontario Premier Bill Davis and Canadian Prime Minister Brian Mulroney, and was considered a socially conscious Conservative.
Segal explained how the Guaranteed Annual Income Supplement in Ontario in the mid-1970s, aimed at residents over the age of 65, radically reduced poverty for that group. This led the way to the federal supplement.
The Basic Income Pilot was to test replacing the broad policing, control, and monitoring now present in Ontario Works and the Ontario Disability Support Program, with a modestly more generous basic income, disbursed automatically to those living below a certain income threshold.
Will it reduce poverty, encourage work, reduce stigmatization, and produce better health results for recipients?
Ford didn't think so. He drove a knife into it soon after winning the June election. The thousands participating in the pilot will get their last payment at the end of March of next year.
This is pure political short-sightedness, says Pastor Leckie, who knows that to feed and house and offer hospital care to the destitute costs the province billions. Why not give the pilot project a chance, he said, and see if it works towards creating a fairer world?
He pointed to other studies, including one by the Canadian Centre for Policy Alternatives Monitor, one of the most recent among study after study linking poverty with poorer health and higher healthcare costs, higher justice system costs, "more demands on social and community services, more stress on family members, and diminished school success." Add these findings to those published by the Ontario Association of Food Banks that calculated the cost of poverty in Ontario at between $10.4 and $13.1 billion annually, and when factoring all private and public costs associated with poverty about 6 per cent, more than $40 billion, of the province's GDP is eaten up to address the problem.
The research shows that poor people are virtually powerless in a society that celebrates winners. This growing gap between the poor and the never-have-enoughs was the theme of Oxfam's annual report on inequality. The 2018 survey shows 82 percent of the wealth generated last year went to the richest one percent, while the 3.7 billion people who make up the poorest half of the world saw no increase in wealth.
The report, called 'Reward Work, Not Wealth,' showed a wealthy elite accumulated vast fortunes while hundreds of millions of people were struggling to survive on poverty pay. It said billionaire wealth rose by an annual average of 13 percent since 2010 – six times faster than the wages of ordinary workers, which have risen by a yearly average of just 2 percent. The boom for those living among the top one percent is not a sign of a thriving economy, said an Oxfam official, but a symptom of a failing economic system.
Leckie has met many of the "disillusioned underclass" in Peel region, and during his time at Grace United these were the men and women who embraced the services of Regeneration Outreach, an ecumenical organization serving breakfast to the marginalized. On average, the number of people served runs between 110 to 150 each day.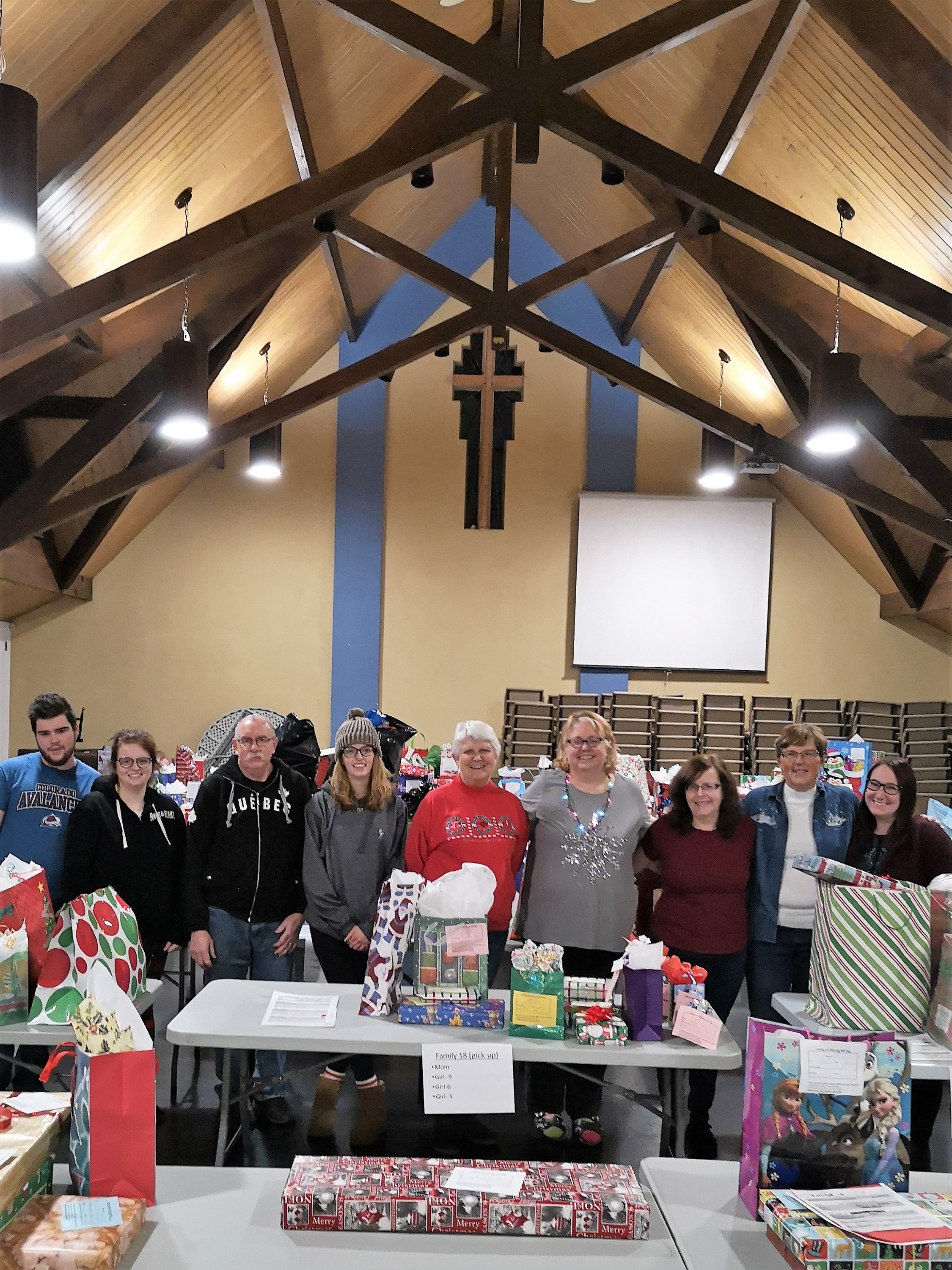 Volunteers help wrap presents.
The poor are increasingly living among the ranks of seniors. The number of Ontarians 65+ using food banks jumped a 'staggering' 10 percent last year, says the food bank coalition's 2018 Hunger Report.
It's a growth rate climbing at three times the rate of those in the general population living in poverty, and the Hunger Report says it marks the beginning of a trend that's expected to continue. It points to housing costs as the single biggest factor forcing people to look for emergency help at food banks. It also pointed out that 89 per cent of users are rental or social housing tenants.
The housing help that used to fall exclusively to government agencies, is now picked up by public organizations like Habitat for Humanity.
Thanks to the gritty charity, more affordable housing is coming to Brampton, in the form of a 13-home project at 59 McLaughlin Road North. Habitat GTA hosted an event to celebrate seven families becoming first-time homeowners at the site in early December.
These families were handed their keys yesterday, Saturday the 22nd, and will move into their Habitat homes just in time to ring in the new year.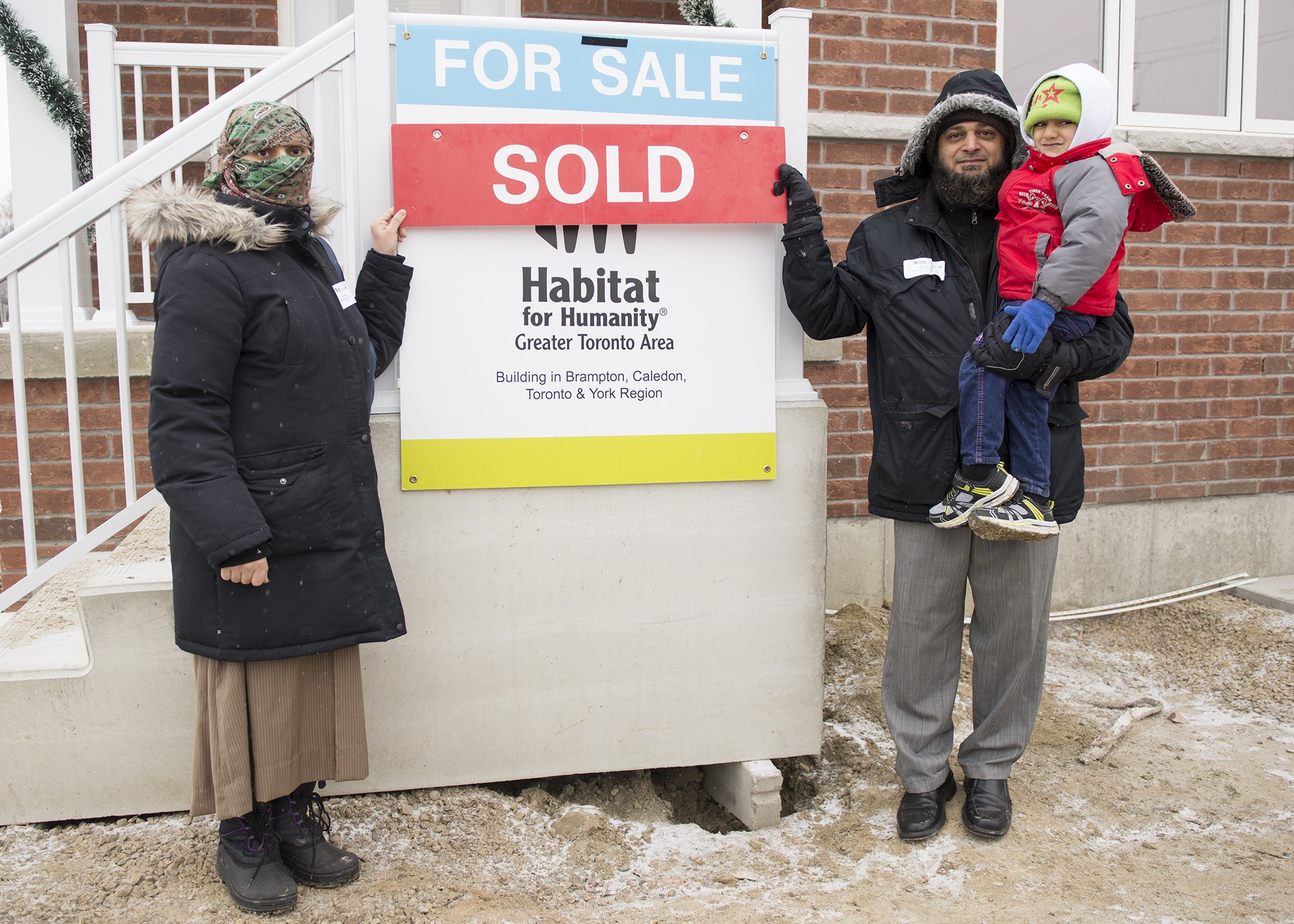 The Ghani family in front of their new home.
It was one of the most memorable days in the life of the Ghani family.
Abu Ghani, along with his wife Varda moved to Canada from Pakistan four years ago. They've raised their three children (twin boys and 3-and-a-half-year-old son Mohsin) in basement apartments, struggling to find a solid financial footing, and dreaming of owning their own home. After going through the rigorous process of applying then passing through all the stages of the Habitat test, they moved into their three-bedroom, 1,200 sq. ft. town house on Saturday. It's a double ceremony, said Abu. Both he and his wife also earned their Canadian citizenship in October. Even though the family is Muslim, Abu said "this is like a great Christmas present."
"According to Statistics Canada data in a recent study from Malone Given Parsons, a planning consultant firm, 36 percent of one-bedroom units in the GTA are unsuitably housed, meaning, they lack enough bedrooms for the people in the household," said Ene Underwood, Habitat GTA's CEO. "That means that these apartments house families – parents and children living in overcrowded, and often unhealthy or unsafe housing. This is why our build projects in Peel like McLaughlin Road, and across the GTA are more critical now than ever before."
Jane, a single mother of four children working toward being a full-time teacher, is another of the recipients of a Habitat home. She spends her weekends working a second job – 12-hour shifts at a time – to support her family. "This Habitat home will allow my children and I to live a happy and healthier life together," she said. "It will help launch them to adulthood, and it's my way to leave a legacy for my kids. I'm proud to call myself a Habitat homeowner in time for the holidays."
Each family volunteered 500 hours of sweat equity with the charity helping build their own home and the homes of future Habitat homeowners as a down payment. The McLaughlin Road build-project featuring 13 townhouses will be completed next year, and the final six families will move in right after.
The Habitat stories are heartening, especially during the holiday season, and whatever religious belief you hold dear, if any, the charitable component to it always puts a lump in the throats of everyone who attends a ceremony, when families are literally given the keys to unlock their future.
Brampton's incomparable diversity and the uplifting harmony among its citizens who represent every stripe is on full display in the city's charitable sector. Leckie is quick to point out that during his time at Grace United, many of the volunteers serving Christmas breakfast or handing out presents or helping in other ways, were Muslim.
Other pastors in the city mention the inspiring kinship of Brampton's faith groups, pointing to the Sikh Seva Food Bank, Hindu charities and Jewish outreach initiatives in the city that all come together throughout the year to help those slipping through the cracks.
Leckie says it's been a privilege to be part of a program and its daily work that shuns the commercialization of the holidays, and focuses on its true humanity. While some of the broken souls don't have the capacity to pull themselves out of the circumstances that have led them into poverty, there are many stories of redemption.
Leckie is eager to talk about the brilliant aircraft engineer who lost a child, fell into substance abuse, and ended up living in the backseat of cars. He is now running one of the Regeneration Programs.
He has kind words for the community that is eager to lend support, or the local businesses like Canadian Tire that used its Jump Start program (and its employees) to help those in need. Grace United's partnership with the Peel Catholic School Board also provided students help to cook meals while engaging with parishioners in need. "It helps young adults realize that circumstances in life can change, and some people are dealt a bad hand. We don't judge, and we realize that we can help. It's a wonderful education for the students to see that Christmas can be part of the resurrection of a life. It helps give people a pathway."
Another pastor, Jamie Holtom of North Bramalea United Church, took a tour of some of the most destitute communities in Brampton five years ago, and decided to put his organizing and preaching skills to work to improve the prospects. The result is 'The Journey Neighbourhood Centre' in the Ardglen-Orenda neighbourhood.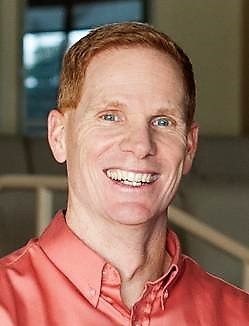 Jamie Holtom
In the five years of its existence, it has brought hope and transformation to children, youth and families. It began five months before a devastating fire gutted homes in the Ardglen neighbourhood, and took the life of 10-year-old Nicolas Gabriel. The centre was not only there for healing the next day, but continued to serve its community, especially this week, during the holiday season. The "caring and sharing", says Holtom, impacts 80 families, and offers succor to all faiths and cultures.
Holtom is particularly proud of Gabriel's sister Pavan who sings in Sunday morning services and is part of the student placement program. She will also volunteer during Christmas festivities.
Holtom knows well how the loss of a child can devastate a community – and a family. His son Lucas, 2, died after being swept away in a hurricane in a family campground in Alberta. He was ripped from his father's arms 18 years ago. Faith kept his family intact, and he hopes the Journey Neighbourhood Centre is doing the same thing for the Ardglen community.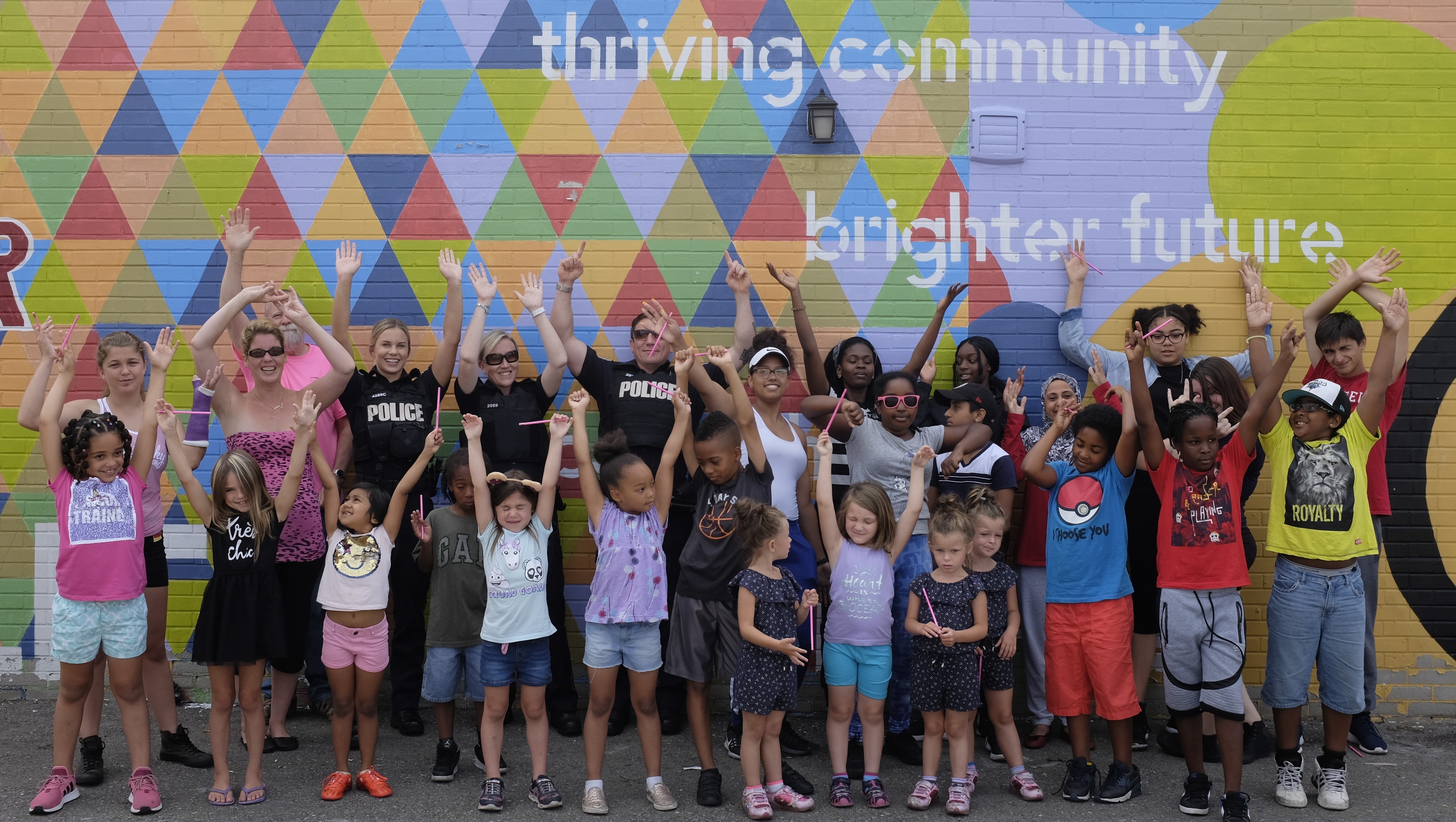 The Journey Neighbourhood Centre
"This is a complex place, from crime to poverty to hope and transformation," he says.
The holidays bring "hope" into sharper focus. It's what drives the celebrations when Grace United holds another Christmas day dinner, or Habitat builds another home for a family in need. Or when people from all of Brampton's incredible faith groups come together to help their neighbours.
Trump played Scrooge as overseer of his Foundation, which gave next to nothing to the needy. Ford is the Grinch that stole the pilot project that deprived thousands from finding a way out of poverty.
Carnegie was the ultimate 1 percenter.
But he only learned the power of money once he started to give it away.
Submit a correction about this story