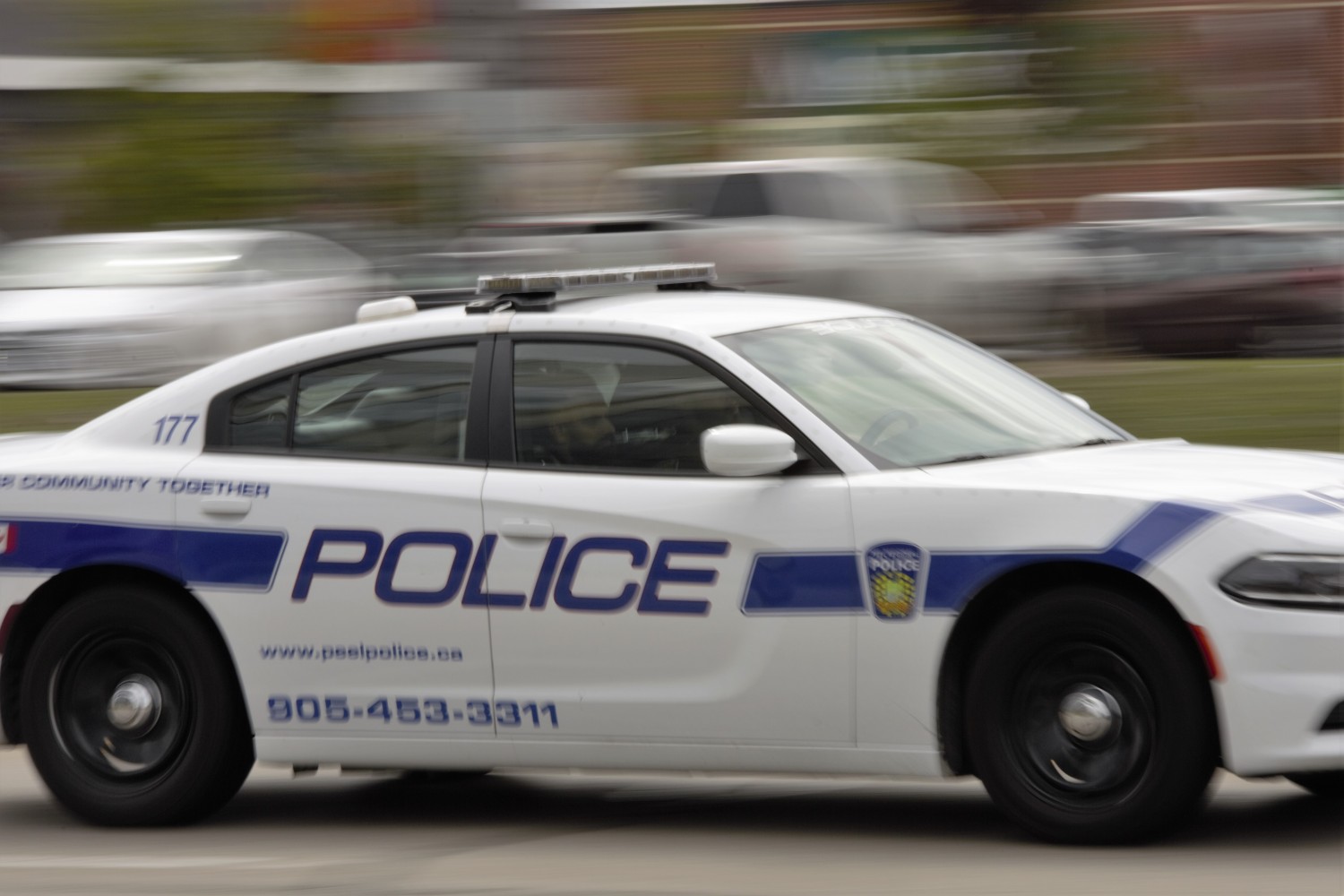 Photos by Mansoor Tanweer
Violent year in the city prompts Brampton council to ignore staff plan to scrap community safety committee
At the end of one of the bloodiest years in Peel Region's memory, Brampton council has back-pedalled on a staff recommendation to scrap the city's community safety advisory committee — a move that signals new councillors want to face the issue of rising crime head-on at the civic level.
"I think everyone at the table agreed, given that community safety has been a file that residents want us to prioritize, we should continue to have that group meet to discuss different ideas," said Regional Councillor Paul Vicente.
Echoing throughout the fall municipal election campaign was a call to find solutions to rising crime. Violence reached peak levels during the summer, when the region surpassed previous records for shootings and homicides.
According to Peel Regional Police statistics, as of August, violent crime was up by 11 percent year over year in Mississauga and Brampton. Between Jan. 1 and July 31, 50 shootings were recorded in the two cities, six of them fatal, compared with 45 during the same period in 2017. Peel had its 25th homicide of the year on Dec. 7, when a 14-year-old boy was killed in a Mississauga park.
Clearly, residents have been deeply affected. In a poll commissioned by The Pointer during the election campaign, 65 percent of residents answered no when asked, "Overall, do you feel safer than you did four years ago?" Only 10 percent of those surveyed said yes.
Mayor Patrick Brown pledged a tough-on-crime stance during his push for the mayoralty. He formed a committee charged with looking for solutions and promised to lobby upper levels of government for more money to help Peel Regional Police hire more front-line officers. Brown promised to strengthen crisis prevention and community outreach; provide more recreation options for youth; and find solutions for Brampton's affordable-housing backlog.
Mayor Patrick Brown at a community meeting this summer to address rising crime.
The mayoral candidates were not the only ones focused on the issue. Many council candidates, including those now holding seats at city hall, addressed the issue during the campaign.
For that reason, many were caught by surprise by a recommendation from staff earlier this month to scrap the community safety advisory committee, in view of the fact that Peel Region is now required by law to create its own version of it.
Council reacted by rejecting the staff recommendation in favour of saving and expanding the scope of the committee.
"I think you'll find that this council is really paying attention to the details," Vicente said.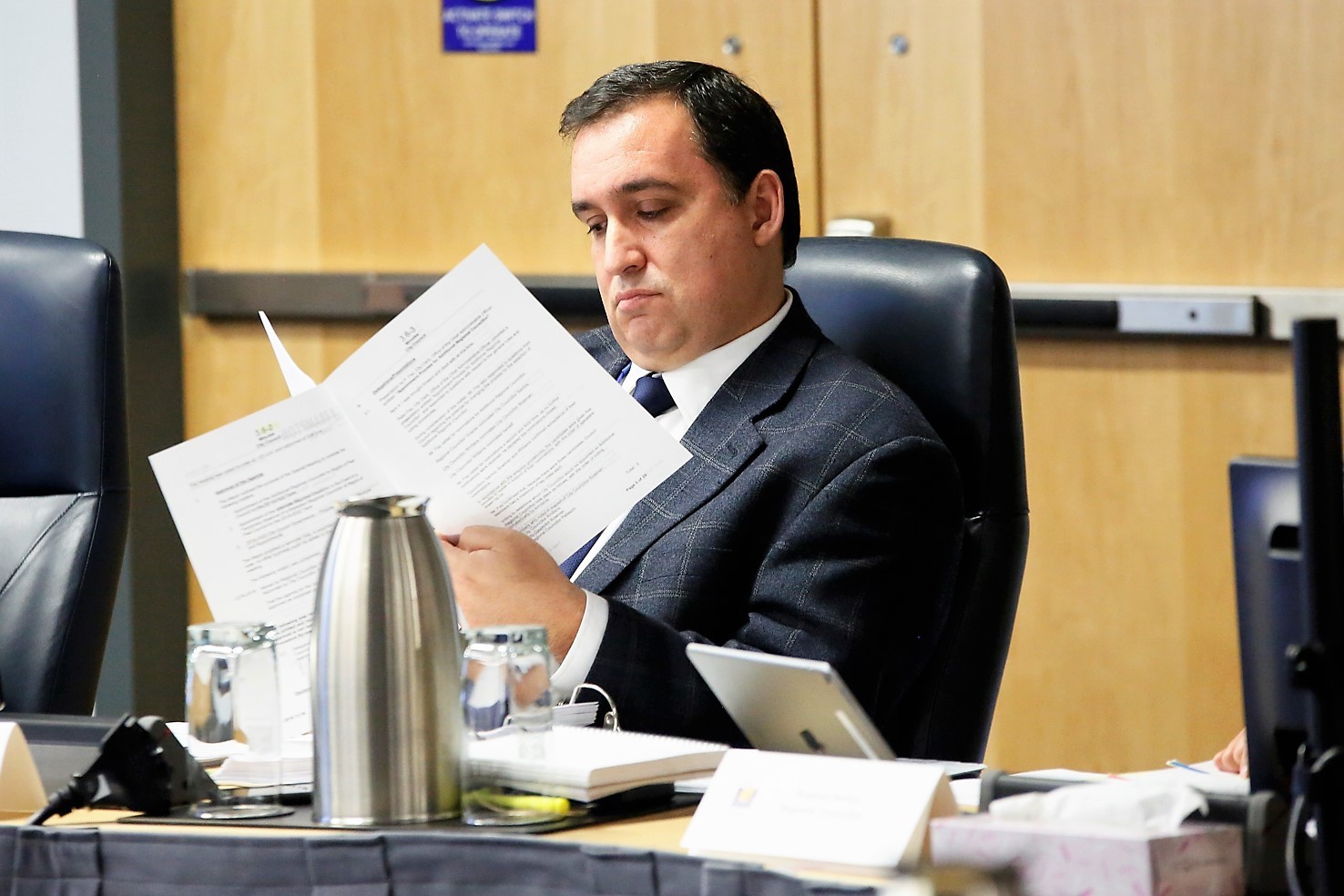 Regional Councillor Paul Vicente
The committee was initially formed following the shuttering of the Brampton Safe City Association in 2015, amid controversy over changes to the city's grant programming.
Vicente, along with Councillors Gurpreet Dhillon and Michael Palleschi, were named to the new committee, with Councillor Charmaine Williams as chair. One more councillor is to be appointed to the committee at a later date. (Reasons for the delayed appointment were not made clear.)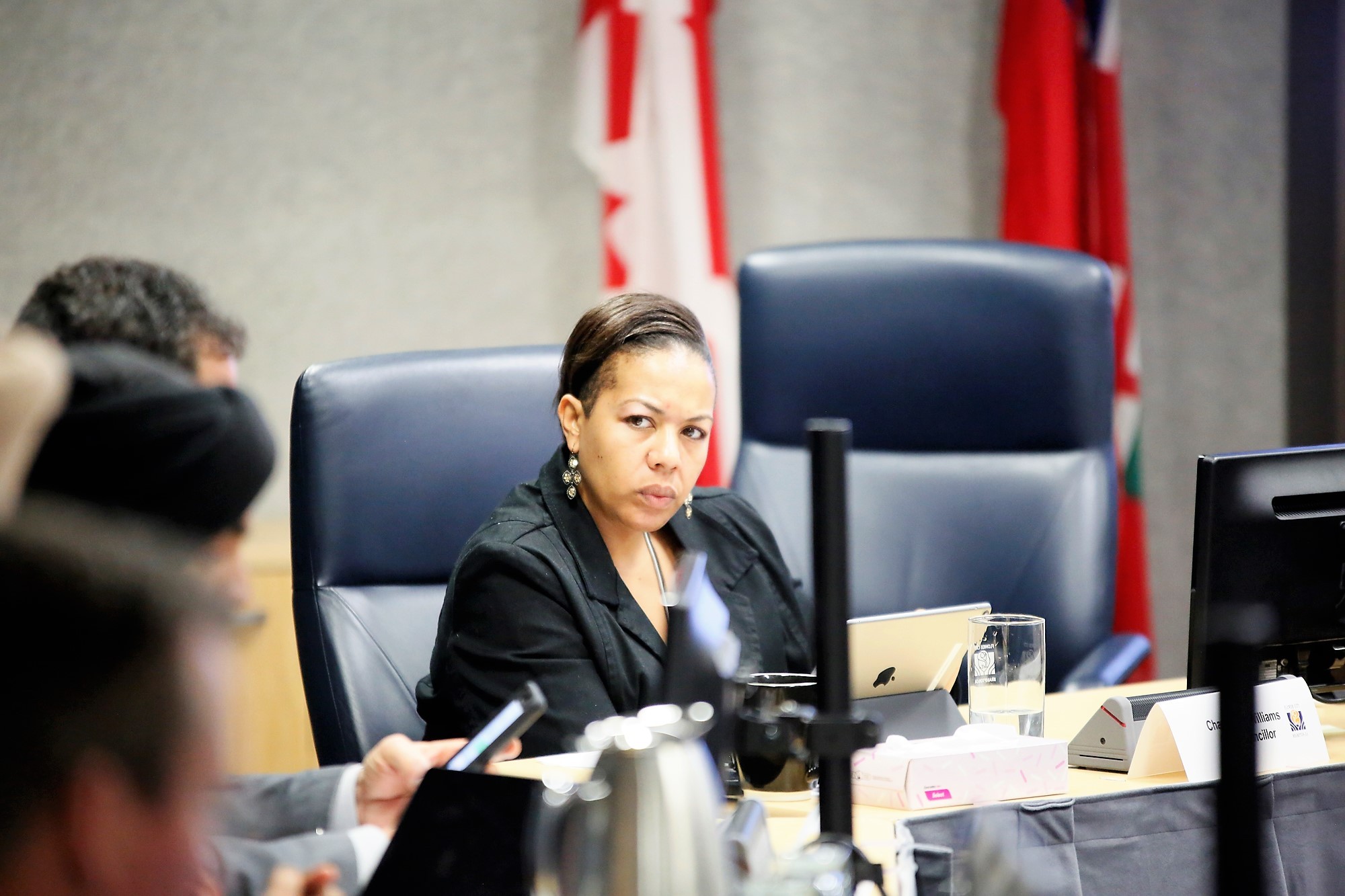 Councillor Charmaine Williams is the new chair of the community safety committee.
Along with councillors, the committee will include a minimum of four citizen representatives: one from each of the four quadrants of the city, one rep from the Dufferin-Peel Catholic District School Board, two from the Peel Region District School Board, and one from the Downtown Business Improvement Area.
Quarterly meetings will allow councillors and community stakeholders to discuss issues that directly affect Brampton, Vicente said.
"I think we should be looking at some of the needs that the community has that are very specific to (certain areas)," he said, giving the example of his downtown ward, where there are concerns about speeding motorists, drug use, and suspicious activity in parks.
"What is the city doing to address those concerns going forward? So, we believe having the safety committee is very important," Vicente added.
Under changes to the Police Services Act, regional governments are required to establish a panel similar to Brampton's community safety advisory group as part of developing a comprehensive community safety and well-being plan. However, this regional group won't be formalized for nearly two years, Vicente said, which would leave residents with nowhere to take their concerns in the meantime.
"If those groups are out there now, there's nothing that says we can't be helping to organize now," he says.
Avenues for grassroots mobilization and discourse have proved effective in Peel Region on policing issues. For more than two years, Ranjit Khatkur, chair of the Peel Coalition Against Racialized Discrimination, advocated at the Peel Police Services Board for a diversity audit of the force. The police service eventually agreed to the audit, the results of which were supposed to be released last month. Despite the delay in releasing the report, it's clear the efforts by Khatkur and others were able to effect real change in the region.
Council also refused a staff recommendation to scrap the city's fledgling transit committee, which was set up last term to discuss transit-related issues and efforts to lobby other levels of government. Instead, councillors decided to expand the scope of that committee to include more citizen involvement.
Regional Councillor Martin Medeiros said transit issues have become "areas of public debate and a lot of passion," and therefore council should provide a setting for residents to bring their questions and concerns. He said the committee could be an avenue to better inform some "transit worriers" who share information, often inaccurately, on social media.
Regional Councillor Martin Medeiros
"It allows us to defuse some of this tension around transit issues," he said.
Resident representatives should be selected from all areas of the city, said Regional Councillor Michael Palleschi, noting that concerns about transit can be vastly different across the city.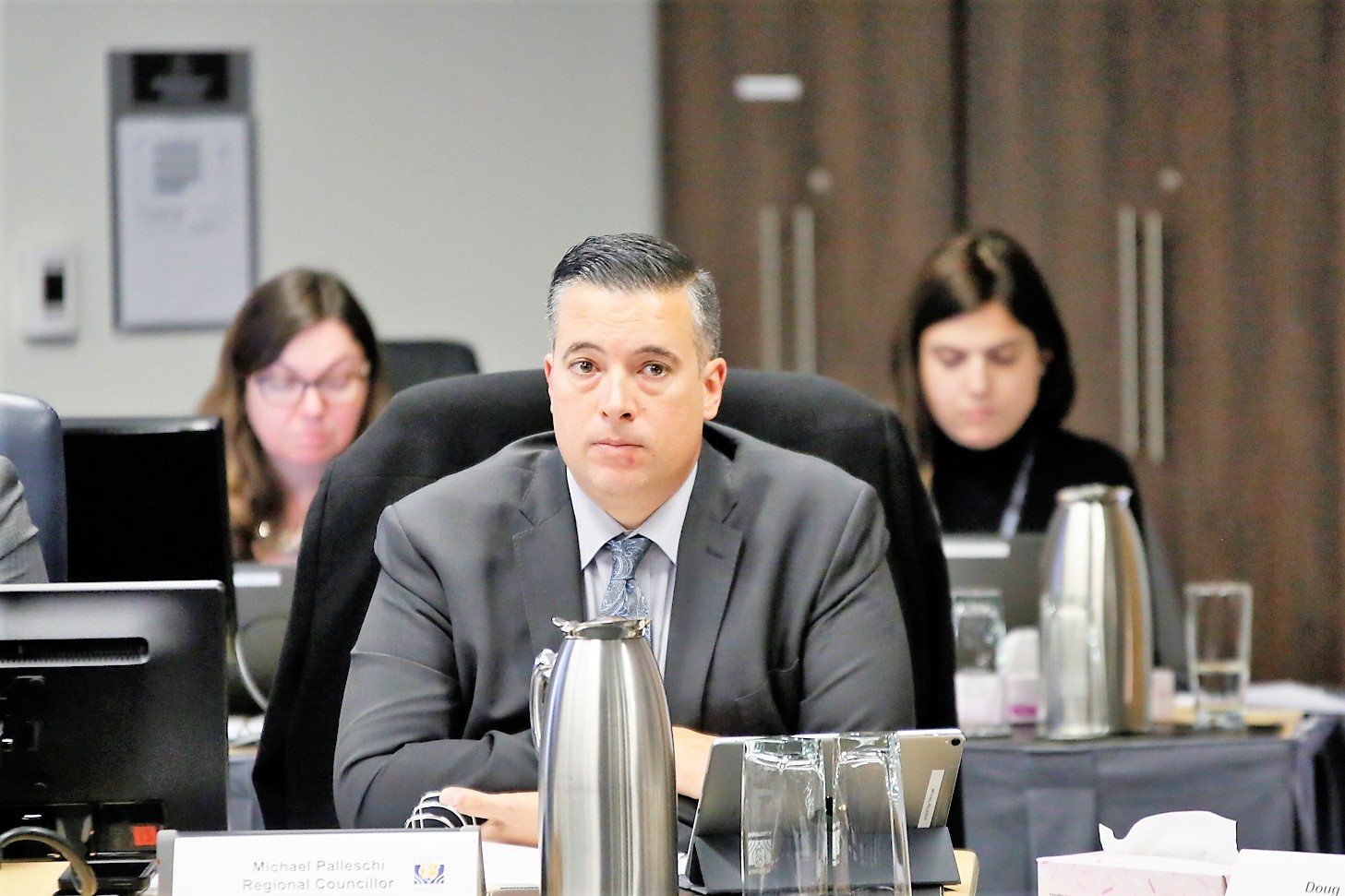 Regional Councillor Michael Palleschi
"I just think we need to change the way that we get the word out, to let people know that we have this committee," he told his fellow councillors during the meeting on Dec. 12. "I want us to be very strategic in what we're trying to achieve here." He said that means getting input not only from corporate voices but ordinary citizens, like "people up on McLaughlin Road … where they have to walk down McLaughlin on a shoulder, with no lights, in the morning."
Details on the possible scope of the transit committee will come back before councillors in the first quarter of 2019.
Submit a correction about this story