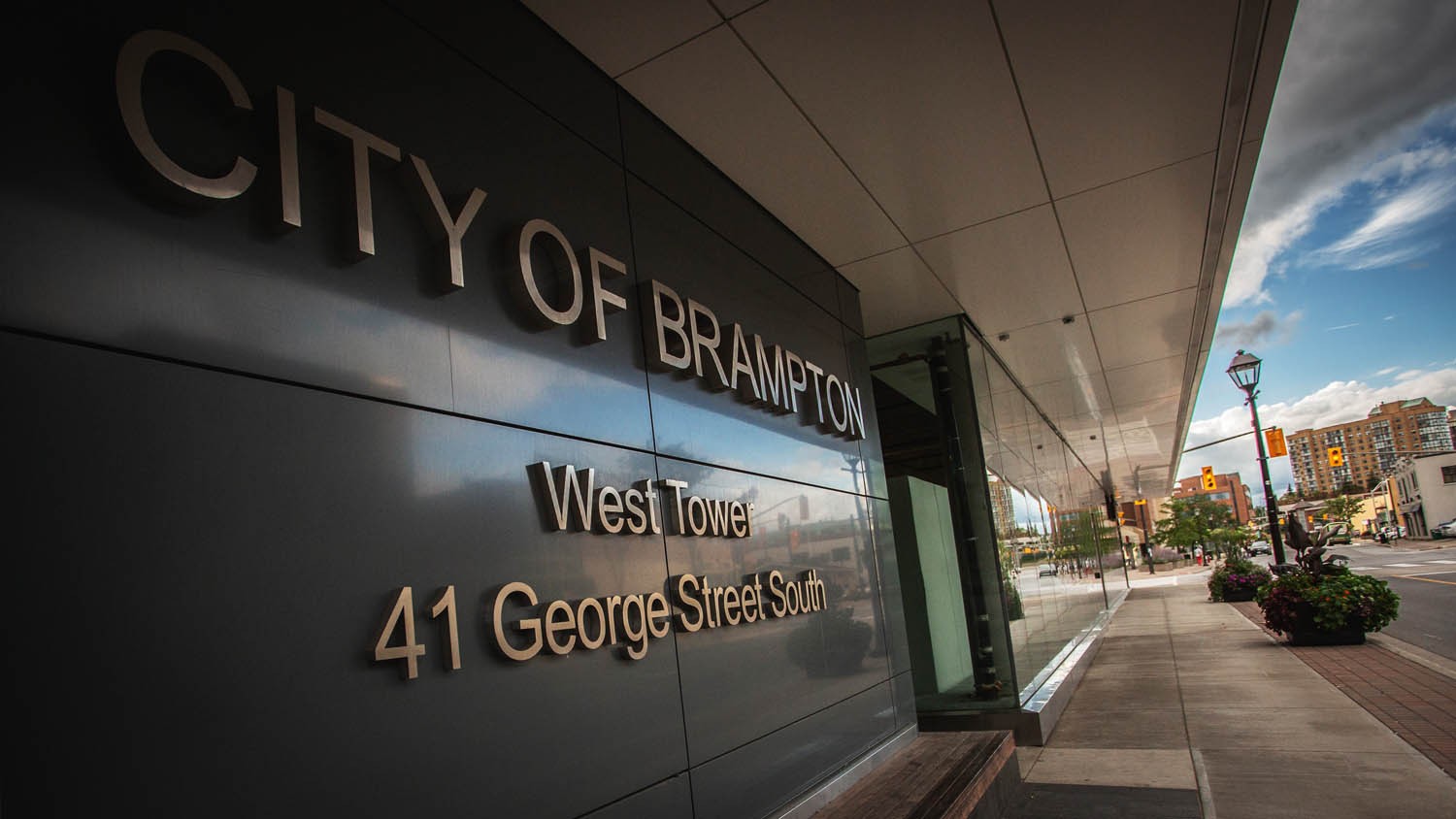 Photos by Mansoor Tanweer and from Wilfrid Laurier University
Former city manager Deborah Dubenofsky told court she made "inaccurate" statements in $28M lawsuit
(This is the fifth in a series of articles The Pointer will be publishing detailing the trial in the Inzola Group's lawsuit against the City of Brampton)
A $28.5-million lawsuit against the City of Brampton is nearing a verdict after almost nine weeks of trial and seven years of grinding through the legal system. Taxpayers will soon learn the Ontario Superior Court's judgment on whether a landmark $500-million development deal to revitalize Brampton's aging city centre was awarded unfairly by former senior bureaucrats, led by ex-city manager Deborah Dubenofsky, who told the court she gave "inaccurate" testimony earlier in the case.
Dubenofsky's role in the historic deal was a central part of local builder Inzola Group's case against the city, which alleges that she, former senior staff and former mayor Susan Fennell were biased against its owner, who launched the lawsuit after the company was disqualified from bidding.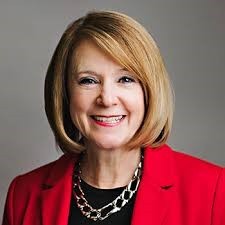 Deborah Dubenofsky
There are no allegations in the lawsuit against Dominus, the company that was eventually awarded the contract. The company has stated it followed all rules of the procurement process. The City, Dubenofsky and Fennell have all denied the allegations in Inzola's statement of claim.
John Cutruzzola, whose company constructed Brampton City Hall in the '80s, launched the case in 2011, the year after Inzola Group had been disqualified from the bidding process to build a city hall extension and other projects designed to transform the city's historic Main Street area.
The suit alleges that senior staff and Fennell didn't want the company to succeed in the bid competition, which used a procurement process called "competitive dialogue" that had never been tried in Canada before and attracted only three bidders for one of the largest projects in Brampton's history.
Only the first of Dominus's three proposed phases for the downtown redevelopment went forward: the city hall expansion. The trial revealed that Inzola's disqualified bid for the city hall expansion was about $95 million less than the $205 million the city agreed to pay for the Dominus-built nine-storey extension.
The winning proposal was selected by a special committee of senior staff, who made their recommendation to council for final approval. Unlike a typical procurement process, city council never got to see the bids. Under the terms of the procurement, council could either approve the committee's decision in March 2011 and move forward with the project, or say no, which would have scrapped the whole bidding process.
Dubenofsky was not on the selection committee, was not supposed to see the bids, and was not to have any involvement in making the decision, other than to manage reporting and timelines so that council remained informed of key milestones. She no longer works for the city; nor does the committee chair, Mo Lewis, or vice-chair Julian Patteson.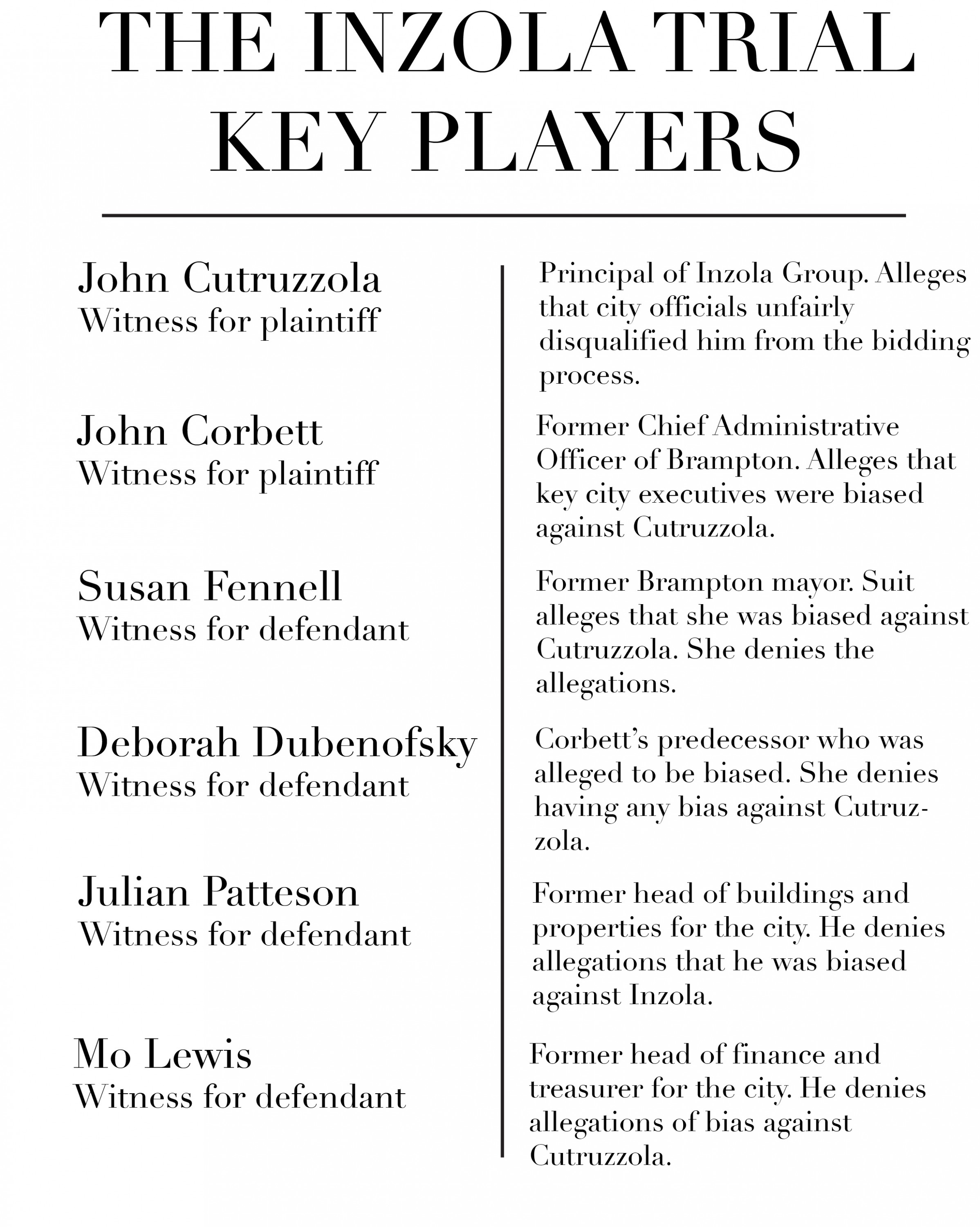 For a pre-trial motion in 2016, Dubenofsky testified under oath that she dealt only with the final versions of reports by the selection committee, just before they went to council, to ensure brevity.
Another member of the committee, John Corbett, who took over as city manager in 2012 after council chose not to renew Dubenofsky's contract, contradicted that assertion during the trial. He testified that she had directed senior staff throughout the selection process and had made it clear that Inzola was not to be awarded the contract, even though she was not supposed to have any involvement beyond agenda management.
In June, during a session of Ontario Superior Court in an Orangeville courtroom, Inzola's lawyer, David Chernos, read Dubenofsky's 2016 transcript back to her. He then presented the court with documents, obtained from the city after it was compelled by the court to produce them, that appear to contradict her original testimony.
"You said: 'I would see the very final, last draft, the very last draft, that's correct.' But that's not correct, is it?" Chernos asked Dubenofsky.
"No, it is not," she responded, her voice cracking as she admitted to providing misleading testimony under oath.
"Your evidence was not true."
"I concede there were inaccurate statements," she said, her face turning light red. "I was incorrect."
Chernos pressed further. Her admission to having dealt directly with early versions of the reports "is directly contradictory to what you testified to in 2016, isn't it?"
"Yes," she responded.
Chernos repeated her evidence from 2016, showing more documents the city had been forced under court order to produce, contradicting her original testimony. Dubenofsky repeatedly responded that she had been "incorrect" in 2016, eventually saying she had relied on a "faulty" memory.
Chernos then took Dubenofsky back to her 2016 testimony regarding her role in handling what were supposed to be the independent reports of external "fairness advisor" James McKellar, who was hired by council members to report directly to them about his oversight of the selection committee, to ensure the procurement process was carried out fairly.
The trial heard that McKellar was the same person Patteson had originally recommended the city hire to help design the "competitive dialogue" procurement process for the deal, which had been used in Europe but never in Canada before. McKellar has promoted the concept around the world. Patteson testified that he had met McKellar years earlier, through conferences and organizations related to municipal real estate.
Inzola's lawyers probed whether the overlap of McKellar's roles—between design of the process and accountability for how it was carried out—represented a possible conflict of interest. The lawyers questioned how he could properly hold accountable his own recommended method (which the city paid him to help create) and the staff using his method, who had selected him for both roles.
Dozens of court-ordered documents entered as evidence by the plaintiff suggest staff were heavily involved in drafting and re-drafting McKellar's reports, though they were supposed to go directly from him to council.
Chernos repeated the words Dubenofsky said under oath in 2016, about treatment of the independent fairness advisor's reports to council. Paraphrasing from the 2016 transcript: "You didn't have to involve yourself at all — no review of drafts (of McKellar's reports) even final drafts."
"That testimony you gave was also untrue, wasn't it?" Chernos said.
After he again repeated her 2016 testimony, where she said under oath that she had "no involvement" in drafting the fairness advisor's independent reports, Chernos put to her: "You weren't correct."
"Yes, it was incorrect," Dubenofsky replied.
The decision to disqualify Inzola from the bidding competition in 2010, which Dubenofsky was not supposed to be involved in, is another central issue in the lawsuit.
Dubenofsky testified in 2016 that she had "found out when the public found out" about one of the issues that led to Inzola's disqualification, according to court transcripts. "No more involvement than the public—that was your evidence, correct? That was just flatly untrue, wasn't it?" Chernos asked.
"It was incorrect," Dubenofsky replied.
Documents entered as evidence suggest that, contrary to Dubenofsky's 2016 testimony, she was aware of the disqualification issue from the beginning and directed staff to keep her closely informed. The documents do not indicate Dubenofsky was responsible for making decisions on issues that led to the disqualification, or the ultimate decision to remove Inzola from the competition.
Corbett testified that he witnessed Dubenofsky, in meetings with the senior management team, express her desire that Inzola be disqualified. "That was Deborah Dubenofsky's desired outcome," Corbett said. "Everyone in that troika (Dubenofsky, Patteson and Lewis) shared the same view and opinion." All three denied the allegation in their testimony at trial.
Corbett said he had witnessed Dubenofsky directing much of the decision-making process, despite not being authorized to wield any influence over the process to award the historic downtown deal. Dubenofsky denied Corbett's allegations.
In a written statement giving evidence for the same 2016 pre-trial motion, Corbett wrote that, "notwithstanding that she was not on the Steering (selection) Committee, Ms. Dubenofsky was involved in virtually every important aspect of the (downtown) RFP process and had input and influence over every significant decision made by the Steering Committee … Together with Messrs. Patteson and Lewis, she was involved in directing virtually every aspect of the process…including the disqualification of Inzola." Corbett testified under oath during a deposition on that motion that the statement was accurate.
Dubenofsky denied the allegations, testifying that her role and actions did not go beyond "agenda management." Patteson denied the allegations. Lewis also denied Dubenofsky was involved in decision-making.
Corbett testified that he witnessed Dubenofsky directing members of the selection committee as to which bidder should be awarded the deal. "It was understood from Deborah Dubenofsky's dialogue that it was very critical that Dominus would become the preferred vendor for that project," he said.
Among the city documents provided to the court was a draft report by the selection committee that indicates Dubenofsky knew Dominus would be selected seven weeks before the recommendation went to council for a vote. Emails also presented in court suggest she worked with Fennell, prior to the council decision, to garner support for the Dominus recommendation.
In the written statement, Corbett describes witnessing that "Dubenofsky was carrying out a political agenda on behalf of Mayor Fennell. It was clear to me (and I believe to the other senior members of City staff) that Mayor Fennell favoured a result in the (downtown) RFP process that did not involve Inzola ... and ideally saw the project being awarded to Dominus. From my observations of her involvement, Ms. Dubenofsky furthered that objective."
Fennell, who testified in June, has always denied Corbett's allegations, and denied that she had any bias against Inzola or favouritism toward Dominus, which was awarded the contract in the summer of 2011. Dubenofsky, along with Patteson and Lewis, has denied wanting Inzola to be disqualified. She also denied Corbett's characterization of her relationship with Fennell and testified that she never gave direction to select Dominus. The city maintains that it carried out a fair, impartial procurement process.
The trial revealed that, despite the fact she was handling sensitive, confidential documents, Dubenofsky was the only senior staffer directly involved that did not sign a confidentiality agreement. No explanation was provided during trial as to why she was excluded from signing such an agreement.
Also at issue during trial was Dubenofsky's calendar for the timeframe of the downtown deal. Through the court, Inzola requested access to her calendar records, which would have shown who she met with, when, how often and for what purpose, but the City of Brampton failed to produce those records.
Lewis testified that he had made notes of his meetings with her about the procurement process. Those notes should have been in the city's possession but were not produced for the plaintiff, either.
Dubenofsky was also asked during trial about how she had treated a Brampton resident who expressed concerns about the secretive nature of the procurement and the cost of the city hall extension.
In his examination at the trial, Chernos showed her a 2011 email in which she described Chris Bejnar as a "clown" to senior staff, after Bejnar attempted to get answers about the controversial process prior to council's vote on the selection committee's choice of builder.
Chernos asked if she had told council members not to speak with Bejnar. That was her advice, she testified.
She was then shown emails between herself and Fennell suggesting they schedule the crucial vote for a meeting in March 2011 when former councillor Elaine Moore, a critic of the secretive procurement process, would be away on vacation.
Dubenofsky denied trying to stack the vote in favour of the staff recommendation.
She was then shown an email in which Dubenofsky instructs her assistant to "Go slap him," after former councillor John Sanderson, who was also against the deal, raised a complaint from a resident shortly after construction on the project began.
Dubenofsky testified that it was a "regrettable lapse in professional decorum."
The trial concluded in September and a decision is expected early in the new year.
Submit a correction about this story