Photos by Joel Wittnebel and Mansoor Tanweer
Brampton is a warning for Doug Ford – allow sprawl at your own risk
If humans lived as long as giant tortoises or California Redwoods, they wouldn't pollute the oceans or toxify the ecosystem with CO2 gases, or allow monochromatic housing mazes to disappear bountiful orchards and family farms so profiteers who treat land as a limitless commodity could keep doing what they're good at.
But our lives are ephemeral – we don't play the long game.
It's the same thing with politicians.
Election cycles are short, and politicos are notoriously short-sighted. The current poster boy is Doug Ford, the premier of Ontario.
A week ago, Ford made good on an election pledge to developers, one that slipped out to the public thanks to video of a private campaign event in Markham this February. After talking to "some of the biggest developers in this country", he would open vast expanses of the Greenbelt for them to build on, if elected – "A big chunk of it," Ford promised the men gathered in the room.
The 800,000 acres of farmland, marsh and ecologically sensitive space that rings the Golden Horseshoe, protected by governments specifically to prevent more urban sprawl in the hyper-growth region, would be opened up like some wild west gold rush, Ford declared. The developers couldn't wait.
When the video got out, after someone leaked it to the Liberals, Ontario voters were alarmed. Ford quickly recanted, reversing his commitment to the developers after sensing how unpopular the move would be, while he could practically taste the premiership. He wasn't going to repeat the mistakes of John Tory and Tim Hudak.
He promised to leave our green expanses alone. All of it.
Except he didn't.
---
Bill 66 (Restoring Ontario's Competitiveness Act) was introduced Dec. 6, just as the legislature disbanded for the year. It included a smorgasbord of amendments to different legislation, which seeks to scrap red tape with hopes of creating more jobs. Ford directed it at municipal leaders and said they can now (if the bill passes) ask for permission to pass "open-for-business" bylaws. The language is vague, the possible consequences are clear: "Certain provisions of the (Planning) Act and other Acts that would ordinarily apply to a by-law passed under section 34 do not apply to an open-for-business planning by-law."
Section 34 of Ontario's Planning Act is partially titled "Land Use Controls" and lays out the restrictions imposed on municipalities when considering zoning allowances for everything from new housing development to commercial construction and the building of factories. Currently, legislation such as the province's Greenbelt protection laws, are highlighted in section 34 of the Planning Act, which states that municipalities cannot zone for anything that would violate these land-protecting measures.
If Ford gets his way, Bill 66 would override those protections, allowing municipalities, with Ford's permission, to go back to the old way of doing business. Bring on more sprawl!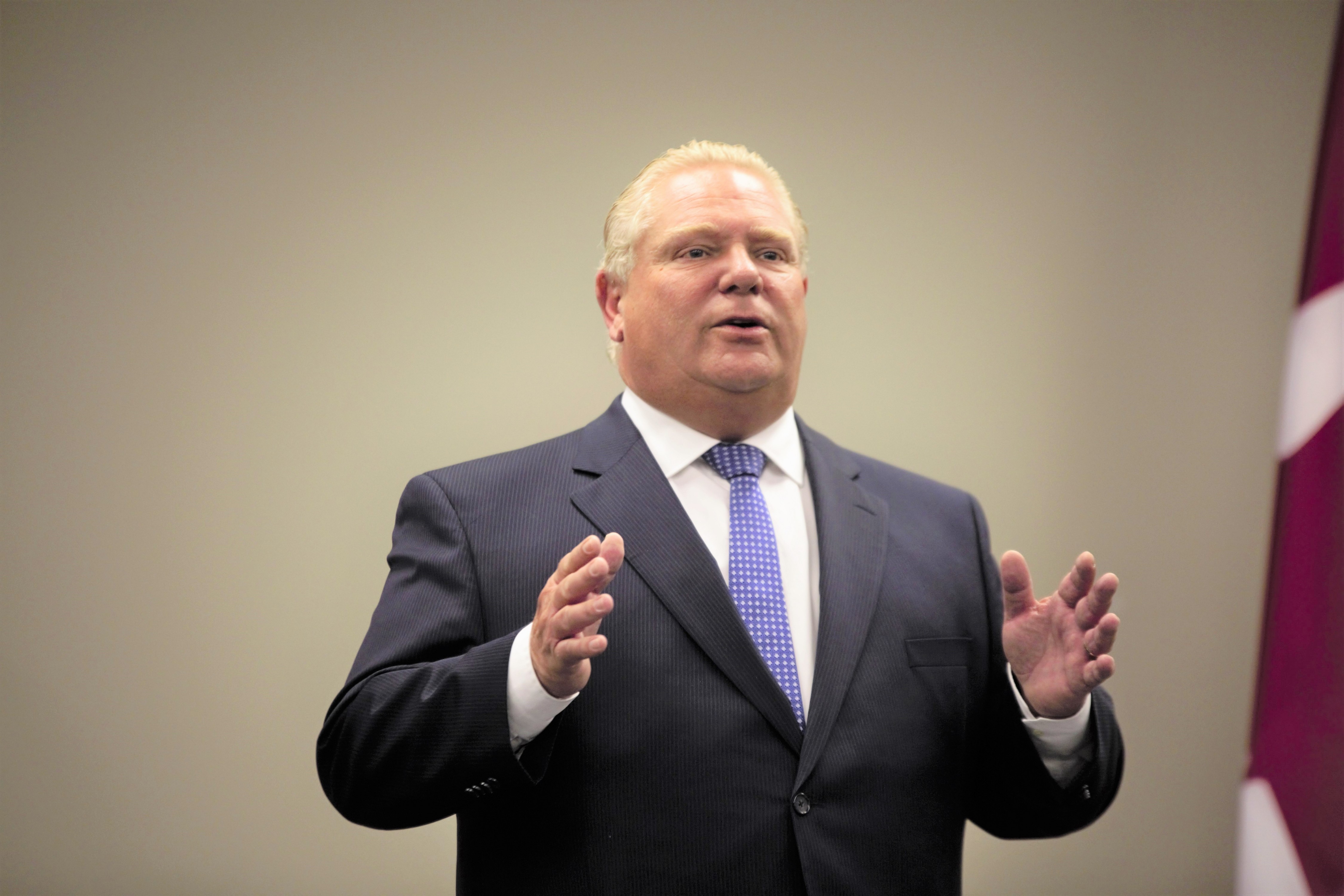 The idea, as the PC government is framing it, is to attract employers by speeding up approvals for the building of offices or factories and whatever else might be needed to help attract business. Municipalities would be exempt from laws in sections of the Clean Water Act, the Great Lakes Protection Act, the Lake Simcoe Protection Act, and the Greenbelt Act.
Patrick Brown, the city's new mayor, had a two-word response to Ford's bill: "No thanks."
He said this week that Brampton isn't interested in juicing up its business prospects at the expense of despoiling its portfolio of land. "This is not what the people want," he said.
He wasn't a lone voice. Burlington mayor Marianne Meed Ward told the Toronto Star she is firm in "in our commitment to protecting our greenbelt from development and protecting our farm families and rural agricultural economy."
She and Hamilton mayor Fred Eisenberger said there's no need to open up the Greenbelt for business. But there are sure to be some takers. Developers have a bionic sense that allows them to home in on municipalities and municipal politicians who appreciate the value of a quick buck. Vast tracts of agricultural land and greenspace governed by this or that law have been sprung free across southern Ontario over the past five decades, when the price was right.
Meed Ward and Eisenberger and Patrick Brown fundamentally reject the idea of legislation that might end up pitting one municipality against another.
For example, if Caledon decided to build on the Greenbelt and used this carrot to outbid Brampton for a business prospecting to settle in the GTA, would it create unnecessary competition between the two communities and only lead to environmental degradation?
Brampton still has an attractive portfolio of land that isn't in the Greenbelt and is ready to attract Class A development.
Unfortunately, instead of sticking to a pan-Ontario plan created by the previous government as a way of fostering smart commercial and residential growth, while attracting the companies of the future, Doug Ford has chosen the short view. It's no surprise.
When he axed funding for new university campuses in October, including the claw back of $90 million for a new Ryerson campus in downtown Brampton, the premier and his party failed to understand that the best way to climb out from under the province's crippling $330 billion debt, is to eliminate it by growing the economy.
Investing in post-secondary education, as proven around the world, is one of the best ways to do this. It creates the jobs of the future, helps launch new companies and dramatically increases revenues that would flow to Queen's Park, exactly the type of formula needed to slay the debt.
Likewise, smart land use could do the same. Few companies want to do business across a region such as the GTA, where the price of sprawl costs businesses and their employees billions of dollars annually.
Earlier this year a business-to-business company called Expert Market that analyzes comparative data in a range of areas, released its study of commuting in 74 international cities. Toronto was the worst in North America and the sixth worst overall, mostly because of the average daily commute time across the GTA, 96 minutes, the second longest of all cities in the study.
Ford, at the time, pledged to improve transit across the region and cut down commute times. What is he trying to do instead? Eliminate smart growth legislation and land use policies that would force dense development conducive to transit infrastructure and more productive travel times.
For companies around the world already skeptical about investing in the GTA because of its sprawling gridlock, the PC government's attempt to repeal smart growth policies and greenbelt protection makes southern Ontario even less attractive.
---
So how will we house the projected population growth, while protecting land that will otherwise be gobbled up by suburban sprawl? The province estimates the Greater Toronto and Hamilton Area will add the population of Toronto, about 3 million people, in about 15 years. It's a staggering figure for urban planners, and many others, to comprehend.
The same number of people living in the country's largest city will be settling in the region in a decade and a half. Will it grow smart? Or did Ford just give GTA developers the green light to keep building farther and farther out?
During Brown's inauguration address at the Rose Theatre two weeks ago, he said there are 2,800 acres or three million square feet of available land for development. He called it the largest vacancy of residential and industrial lands in the GTA.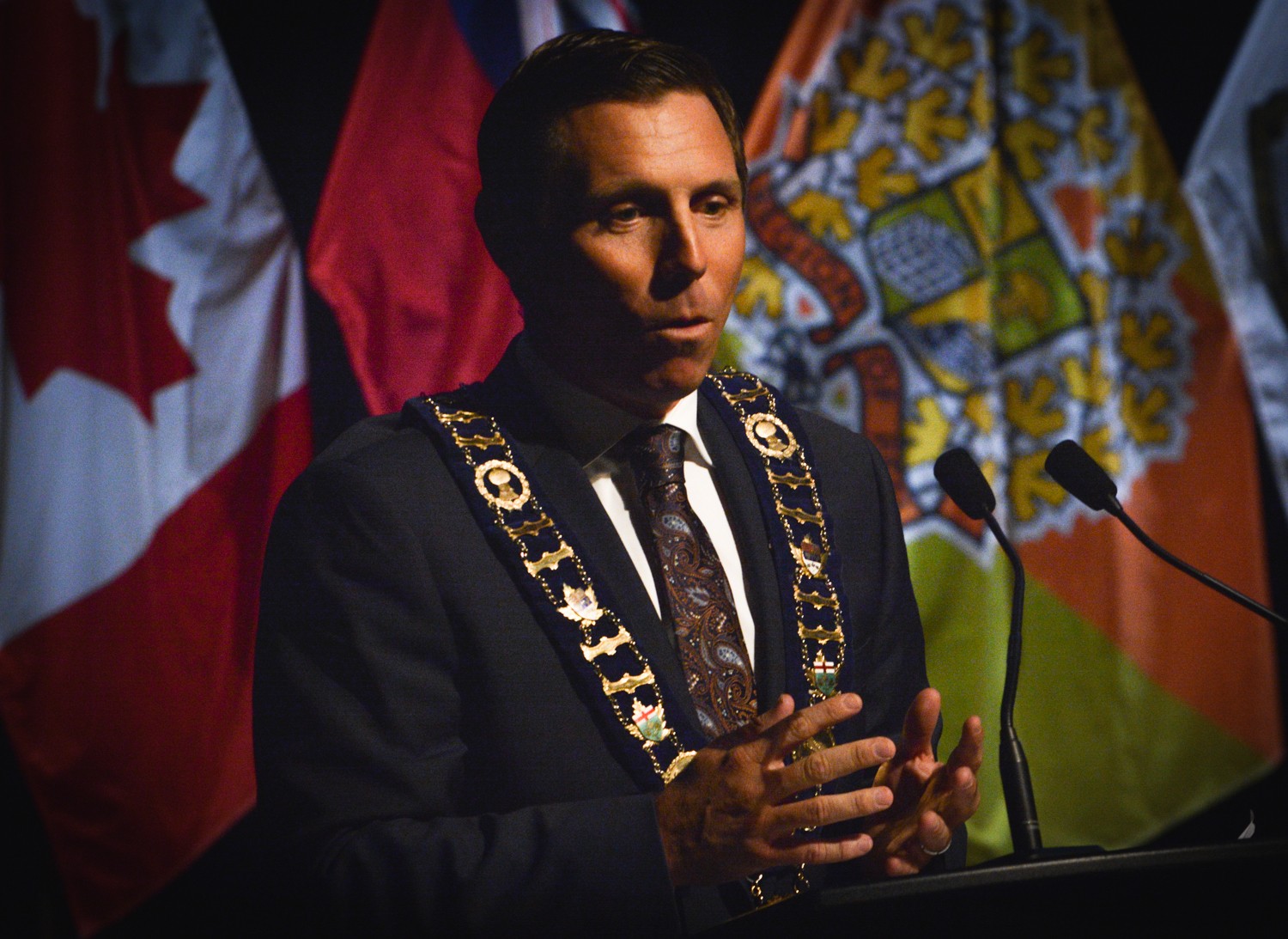 He said he's not interested in bringing more low-slung warehouse-type businesses to eat into Brampton's land portfolio, because this will debase its livability standards which are already low and need improving. He says, after decades of residential and industrial sprawl, the city is now concentrated on good and sustainable development.
---
With plenty of land in urban boundaries still available, why the urgency to allow poaching in the Greenbelt?
A 2016 Neptis Foundation report looked back and found less than 20 per cent of the land supply in the GTHA designated greenfield area had been built on since 2006. A closer look at where development has occurred across municipalities in the GTHA shows that the municipalities of Brampton, Vaughan, and Milton together account for nearly 45 percent of the hectares urbanized so far. Even so, these three municipalities still have plenty of land to build on - about 15,700 hectares, or 35 percent of the remaining land supply in the GTHA.
It builds upon research that examined growth patterns in fast-growing Canadian city-regions over 20 years (1991-2011), and showed that while the populations of the Vancouver, Edmonton, Calgary, and Toronto city-regions continue to grow, the rate at which new land is being urbanized at the edge has decreased over time over the last two and a half decades.
Following the truly wild west days between the late '60s and early '90s, when developers helped by their politician-friends (many of whom found their way to office on the targeted donations of builders) bulldozed much of the region, things had to slow down.
But as witnessed in Calgary, the cowboy attitude in the industry never left.
In 2013 a video from a hidden-camera inside an election event showed Calgary developer Cal Wenzel, founder of Shane Homes, explaining to invited attendees how developer-friendly candidates were going to be backed in order to control city council and neutralize popular Mayor Naheed Nenshi, who had introduced smart growth policies to end the city's decades-long, land gobbling sprawling construction boom. Five years later, the video of Ford revealed a similar attitude about influence and the politics of land use.
In the GTHA, the rate of urban expansion declined from 26 percent to 10 percent two decades ago, even while population growth rates remained steady, indicating that land consumption at the edge of the GTHA began slowing down even before the smart growth plan, known as The Places to Grow Act, came into effect in 2006 under former premier Dalton McGuinty.
Many factors have contributed to the trend: changing demographics, different lifestyles, and the economy. Land use regulations alone have not brought about the slower rate of development at the urban edge. However, land use regulations and long-term planning in fast-growing regions remain important to protect agriculturally important and environmentally sensitive areas, and to ensure that the design of communities supports investments in transit and other forms of infrastructure. The Neptis report concludes that loosening these regulations will only hinder progress towards these goals.
---
Mississauga Mayor Bonnie Crombie is worried and does not agree with the musings of her 97-year-old predecessor, Hazel McCallion. Crombie told The Mississauga News last year, "the way we used to look at growth has to change. We can't continue to sprawl or the housing affordability crisis will only get worse."
What did McCallion say to raise her ire?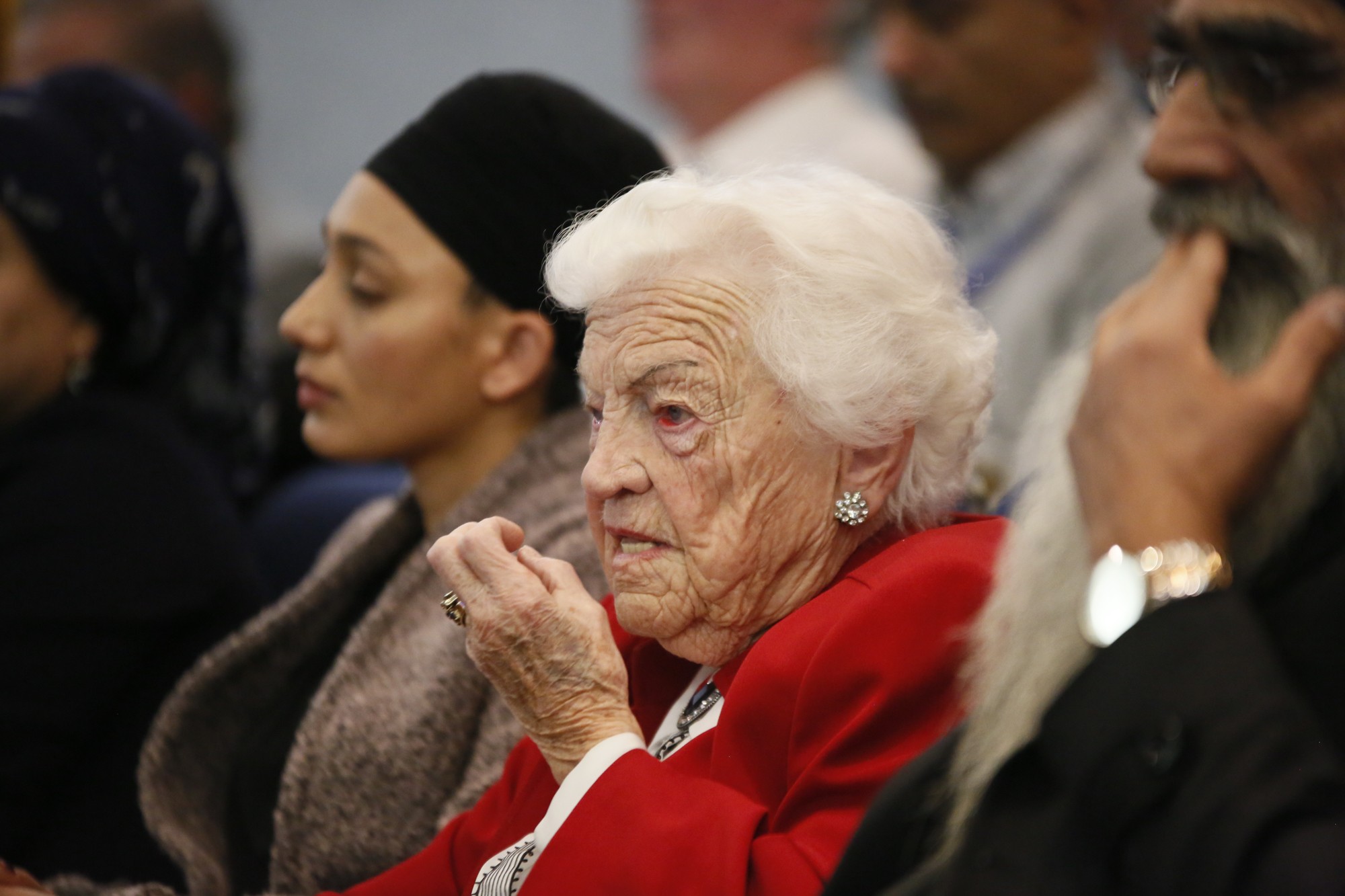 In 2017, the former mayor urged the province to consider opening up lands in the Greenbelt in an effort to curb skyrocketing housing prices.
"As it stands now, people in the GTHA are having a very tough time finding a home they can afford," wrote McCallion in a press release issued in early April. Her proposed solution to address affordability was for Queen's Park to consider tapping into protected Greenbelt lands to increase the supply of housing starts. She said the first Greenbelt mapping was ruined by too much politicking which wasn't fair or transparent.
About a year later, McCallion's housing credo was repeated by Ford, as he stood in a room in Markham and claimed the best way to drive down housing prices in the GTA was to open up the Greenbelt to developers so they could fill the demand of prospective homeowners currently priced out of the market because of the lack of supply.
Everyone, the future premier said, wants a single-unit family home.
A spokesperson for the previous Ministry of Municipal Affairs and Housing said, after the Liberal government committed to strengthening the province's land-protecting legislation, that there was at least 45,660 hectares left to be developed outside the GTA's greenbelt – about the size of Mississauga and Oakville combined.
Rob Burton of Oakville is one of the greenest mayors in Ontario. He had a rueful response to the notion that developers don't have enough shovel-ready land. In Halton Region, there were 10,000 fully serviced and permitted housing units that weren't being built. In Mississauga, it was 28,000 units (including land that is vacant and zoned either residential or mixed commercial-residential), and 118,610 units in Toronto.
"It's the building industry that's controlling the supply," Burton alleged. "With all the unbuilt land in front of us, there's no need to ever go into the Greenbelt."
But developers want to use land they have easy access to, either through earlier speculation and purchase before restrictive legislation was introduced, or by acquiring sensitive lands readily available from willing sellers.
Oakville is now fighting to save the vast landholdings of Glen Abbey Golf Course located just north of the QEW and Dorval Drive. The semipermanent home of the RBC Canadian Open held its 30th and possibly its last Open there this year, and is now battling the town to have it turned into a huge housing development. The municipality is countering by trying to designate it as a heritage sight, thereby saving the vast greenspace from the bulldozers.
Tim Gray thinks he knows why Ford is determined to use the Greenbelt to drive more development. The executive director of the group Environmental Defence warns the move would immediately enrich land speculators sitting on plots inside southern Ontario's 7,200-square-kilometre Greenbelt, while completely undermining the swath of protected land that had been supported by both the PC and Liberal governments previously. He told the Globe and Mail changes could mean more sprawling residential and mixed-use development.
"As soon as you decide to start doing Swiss cheese with the Greenbelt, and allowing development into it, you don't have the Greenbelt anymore," he said. "You have some joke on a map."
He also warned the Ford government to expect a "huge local constituency-level backlash," as polls suggest the Greenbelt is extremely popular not just across the GTHA but also in many areas that elected PC MPPs in or close to the Greenbelt itself.
He's right. In 2015, polling showed 86 per cent of respondents believe that the boundaries of the world's largest Greenbelt should be protected from any future urban development. The Environics online poll of just over 2,000 Ontarians found nine of 10 respondents believed it was important to expand the Greenbelt to safeguard against urban sprawl. Additionally, three out of four said the Greenbelt's boundaries had to be saved forever. Those polling results come on the heels of the release of 87 recommendations by an expert advisory panel chaired by David Crombie, the former Toronto mayor. The panel was tapped by the previous Ontario government to review the Greenbelt Plan and three other legislated land use policies.
The province has passed four major land protection plans in the recent past, including the Niagara Escarpment Plan (1985), the Oak Ridges Moraine Conservation Plan (2001), the Greenbelt Plan (2005) and the Growth Plan for the Greater Golden Horseshoe (2006) to develop a better growth strategy for transit and community planning.
In December 2015, the government of the day, released its report entitled Planning for Health, Prosperity and Growth in the Greater Golden Horseshoe 2015-2041. It reinforced the commitment to pushing back against the forces of sprawl, as the lives of the GTHA's residents were becoming increasingly impacted by unthinkable commute times and the poor health outcomes of living in car-dependent communities.
The 171-page document, named after Crombie, had 87 recommendations on how to protect important lands and plan future communities, and considered factors like transit and housing. It predicted the population across the GTHA would explode from nine to 13.5 million by 2041.
---
There is always an other side to issues such as smart growth.
Earlier this year, the Building Industry and Land Development Association (BILD) proposed a four-point plan that identifies areas where municipalities can take a leadership role facilitating construction of new homes and increasing housing supply: fair taxation; reducing red tape; faster municipal approvals; and building critical municipal infrastructure.
It also responded favorably to McCallion's proposal (and Ford's willingness) to use the Greenbelt to ease the needs for more housing.
But Jason Bottoni, the Peel chapter president, was also concerned that supply would not meet demand. He said, "this high-level approximation of designated greenfield area provides little insight into the actual inventory of 'development-ready' land within the urban boundary."
He also noted that a portion of these lands lack basic municipal services. And "even if developers were to apply for the necessary building approvals, red tape would result in seven to ten-year waits before developers can submit draft plans."
McCallion was a long-time friend of the building community during her historic tenure as mayor of Mississauga. She has continued to fill a promotional role for builders in her post-political career.
At age 97, she is spokesperson for Revera Inc., a privately owned Canadian provider of accommodation, care and services for seniors, headquartered in Mississauga. It operates long-term care and seniors housing retirement residences. McCallion holds the unique title of chief elder officer.
She also dipped her toe into the last provincial election by endorsing Ford, and both seem determined to open up development on the Greenbelt.
While Brown also preached an "Open for business" mantra during his run for mayor, he said it came with a proviso: no stupid growth.
All our development "will look through the lens of economic development," he said at his inaugural address at the Rose. That means "creating a Brampton advantage."
That advantage, said Brown, is an ability to be competitive, to cut through red tape, and pitch this to investors all over the world. But, at the same time, that also means upping the livability standards in the city so businesses will want to settle here, and employees will want to live here. He envisions a Brampton of streetscapes and river walks and cycle lanes and other fine-grained development that will elevate it to a different level and make it more tempting for outsiders to invest in.
Ford's plan, he said, upsets the delicate balance between development and eco-responsibility. While Brown is a big fan of McCallion, and loves her energy and sell-your-city-to-the-world attitude, he is also a disciple of Bill Davis, the former premier of the province (1971-85). He said he was the first Ontario premier to put an environmental minister in the cabinet. His "forward thinking legacy," is how Brown hopes to conduct business in Brampton.
During his campaign for mayor, he said Brampton was the victim of an unimaginative plan that allowed residential sprawl to overwhelm the city. This plays a part in the fact about two thirds of employed city dwellers leave here each day to work somewhere else. He wants to change that by attracting high end office or Class A industrial development, and re-right the residential mix.
It's time Brampton "got its fair share," he said. That includes the right type of future growth, as the city is set to reach 900,000 residents in the next two decades.
The Places to Grow legislation put forth by the Liberal government of Dalton McGuinty, created an 810,000-acre Greenbelt to protect natural areas and farmland in the Greater Golden Horseshoe. It was driven by "smart growth," an incentive to make cities like Brampton "grow up, not out," and stop the spread of single-family homes.
The legislation was welcomed as a check against politicians like former mayors Peter Robertson and Susan Fennell here, and Ann Mulvale, the former Oakville mayor whose developer-friendly plans led to her nickname, "Asphalt Annie". And, of course, McCallion, dubbed "The Queen of Sprawl" during her 36-year run in Mississauga while vast swaths of agricultural land were bought up by friendly builders who constructed row after row of sprawling subdivisions.
---
Checking sprawl had earlier champions like Jane Jacobs, the famous author and urban icon who, in her last book, Dark Age, had harsh words for Peel region, and Brampton in particular. She said the total number of farms in Ontario declined 11.5 per cent between the halcyon years of residential build out in the '90s. That number was even higher (24 per cent) in the Region of Peel. These acted as the lungs of a city, and helped stop the continuous spillover of asphalt.
McCallion seemed to find religion when the 2005 Places to Grow legislation was introduced at a press conference held at a Mississauga hotel located near the waterfront. The growth plan looked at planning right up to the year 2031, and was tied to Jacobs's theorem that "the point of cities is a multiplicity of choices."
Those choices had to be imposed by the McGuinty Liberals on municipalities and local politicians acting drunk off growth-generated money.
At the time of this green legislation, he also ordered the dismantling of the giant Lakeview Generating Station on the shores of Lake Ontario, a coal-fired plant that at its height filled 17 percent of the power needs of the province. It was built in the 1950s during the middle of the post-war industrial age, and was felled by a controlled explosion in 2007. Its collapse, much like the fall of the Berlin Wall, was as symbolic as it was dramatic, and the greening of communities advanced at a quicker pace over the past few years in the Greater Toronto Area.
Credit Valley Conservation and the Toronto Region Conservation Authority have also been key players in protecting many of the delicate green spaces in Brampton, acting as firewalls against some of the worst hyper-growth.
As developers ran wild in Brampton, something was created out of nothing – a new ethos that bigger was better. The problem was leadership, and political will. In Brampton, it was unfocused, and driven by a give-over to builders, who lavished the political campaigns of the city's willfully blind leaders for decades.
A more sustainable model for development is in Brampton's future, said Brown.
The Greenbelt Act remains a touchstone of what can and did get done more than a decade ago. Crombie's report builds on that seminal moment in Ontario's municipal history. The misshapen suburban dream of single-family home, big yard, two cars in the driveway and wide open streets was tired and eco-unfriendly and unworkable – but not for those who sat in the mayor's chair or on council during the post-war building boom in Brampton. They led the city on a merry dance to disaster. Entire quadrants, stretched out across the vast horizontal cityscape, are unwalkable for residents forced into cars whenever an errand has to be run or an appointment can't be missed. Strolling to work is a laughable concept here.
Meanwhile, the sprawl and over-supply of houses has tilted expensive infrastructure costs to the same homeowners whose property taxes rise dramatically every year because the city can't afford its own growth. There has been little room for tax relief from lucrative commercial growth in the ill-advised plan (what plan?) to hand over land to subdivision developers.
Now, after attempting to change this reckless course, the new provincial government wants to let cities make the same old mistakes once again.
Brampton has been down this path.
Bill 66 is unenlightened, because business has learned to work in concert with Mother Nature and municipal planning for over a decade now.
Brown knows Brampton needs new development, but not the low-slung warehouse type buildings that will eat up giant swaths of farmland along the Highway 50 corridor in Brampton's east end.
The Greater Golden Horseshoe area of Ontario might be bracing for millions of new residents over the next couple of decades, and those new arrivers will put even more pressure to push up to and perhaps into the Greenbelt, whether it's industrial or residential development.
New ideas of high density building fed by new public transit, had to be the model for future development. This new orthodoxy is being driven by need and numbers. The latest census figures say Brampton, over the past decade or so, is by far the fastest growing large city in Canada. There's also been a seismic shift in our nation's history. For the first time, more than half our citizens are now listed as residents of the main four urban regions – Greater Vancouver, Greater Calgary/Edmonton, Greater Toronto and Greater Montreal. Brampton sits right on the fault line. Its demographics are unique and telling: about 74 percent of its nearly 600,000 residents are visible minorities, and most of this former rural community is now rife with low density residential or commercial/industrial development. This can't continue, and Brown knows it. There needs to be a vast shaking of our collective consciousness, a push to denser building models.
In the 1960s, much of the farmland was rezoned, especially in the northeast area of the city, which transformed from agricultural to residential expanse in the blink of an eye. The Secondary Plan for Bramalea East introduced in the 1990s, tried to put a governor on some of this urban sprawl.
But in many ways, Brampton has been left behind while other now-vibrant municipalities like Mississauga and Kitchener-Waterloo continue to fix their urban mix and invent new ways of creating 21st century business economies. The new LRT line in K-W has connected businesses to workers, and given a vibrancy to two downtowns.
The Liberals helped leak the tape during the spring provincial campaign with Ford saying he would hand over a "big chunk" of the Greenbelt to developers. This forced him to backtrack. Then, he changed his mind again and rolled out Bill 66.
McGuinty was honoured with the Friend of the Greenbelt Award in 2015, and Crombie won this year.
In comparison, leaders like Ford and McCallion look like Luddites.
Still, Crombie is hesitant to trash Ford. He heads Ontario's Greenbelt Council, an advisory body, and points out that any incursion into the green lands still requires ministerial approval. He's taking the premier at his word, the one after he was caught on video.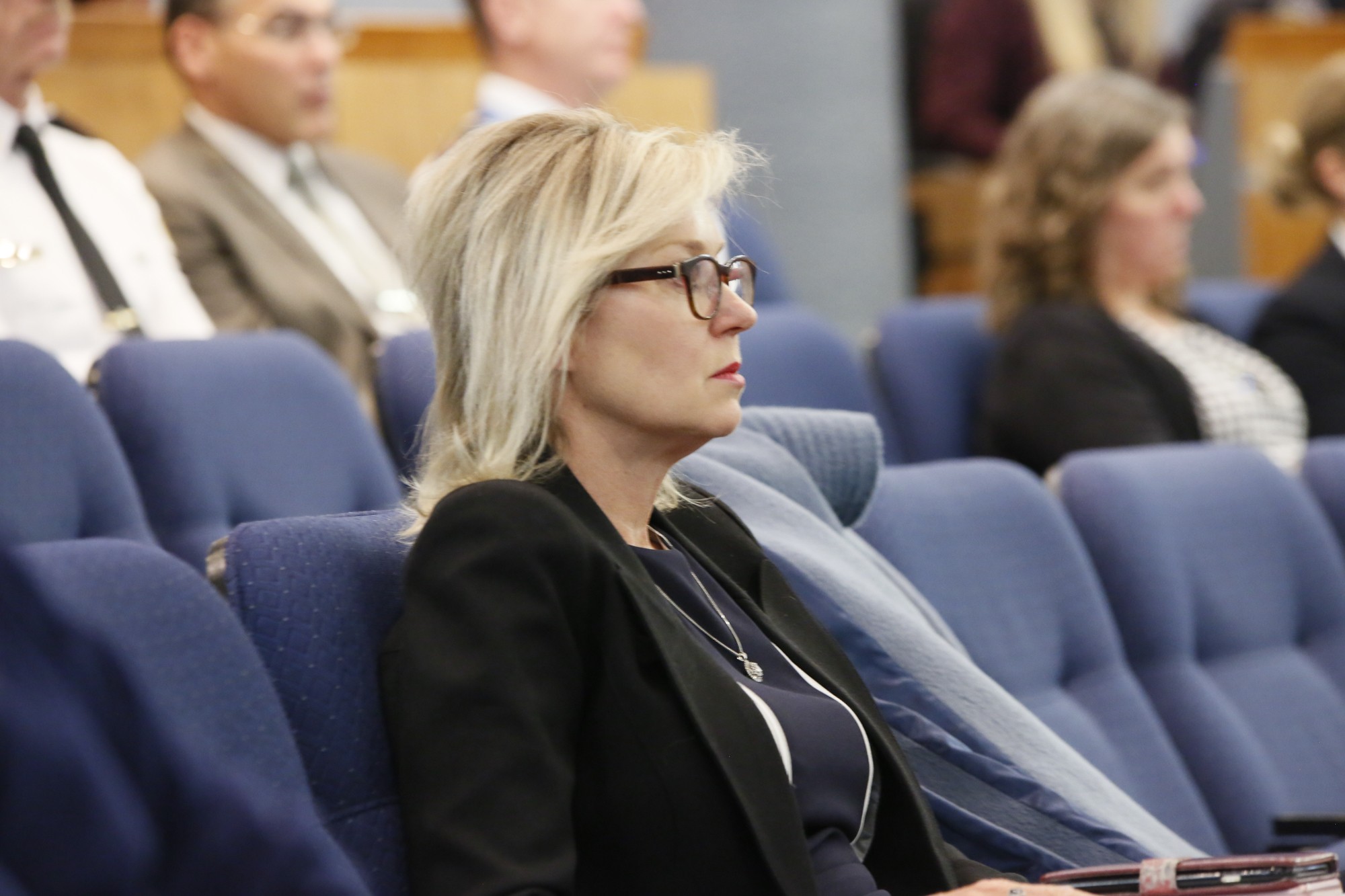 Mississauga Mayor Bonnie Crombie says sprawl is the way of the past.
Mayors like Brown, Ward, Eisenberger, Bonnie Crombie, and Burton are not so sure. Brown says he is firm in his resistance to Ford's proposed legislation, and committed to create a Brampton that embraces the two g's: growth and green.
He said: "Our goal is to be the envy of Canada."
We'll see.
Submit a correction about this story