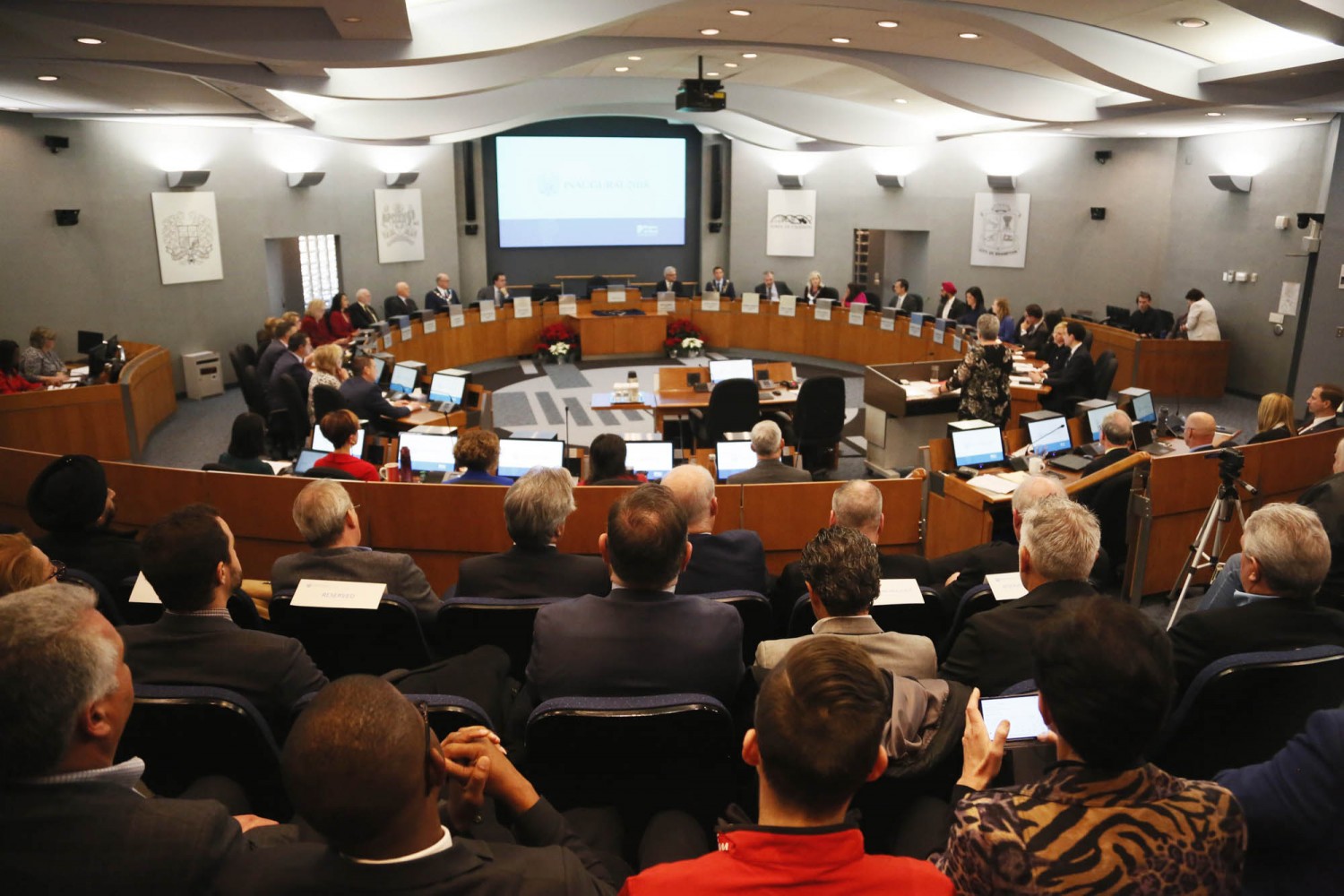 Photo by Mansoor Tanweer
Peel Region may limit where cannabis can be smoked recreationally
Mississauga Regional Councillor Sue McFadden will table a motion at Thursday's regional meeting to prohibit consumption of recreational cannabis in public areas.
The motion is a new wrinkle in the debate over the future of cannabis in Peel Region. Currently, the City of Brampton is considering whether to allow cannabis retail stores to open within its borders. Opting-in would come with its portion of $40 million for all provincial municipalities that allow the stores, distributed proportionally from the Ontario Cannabis Legalization Implementation Fund to help cover the impact of allowing retail sales, making the decision a crucial one for the city.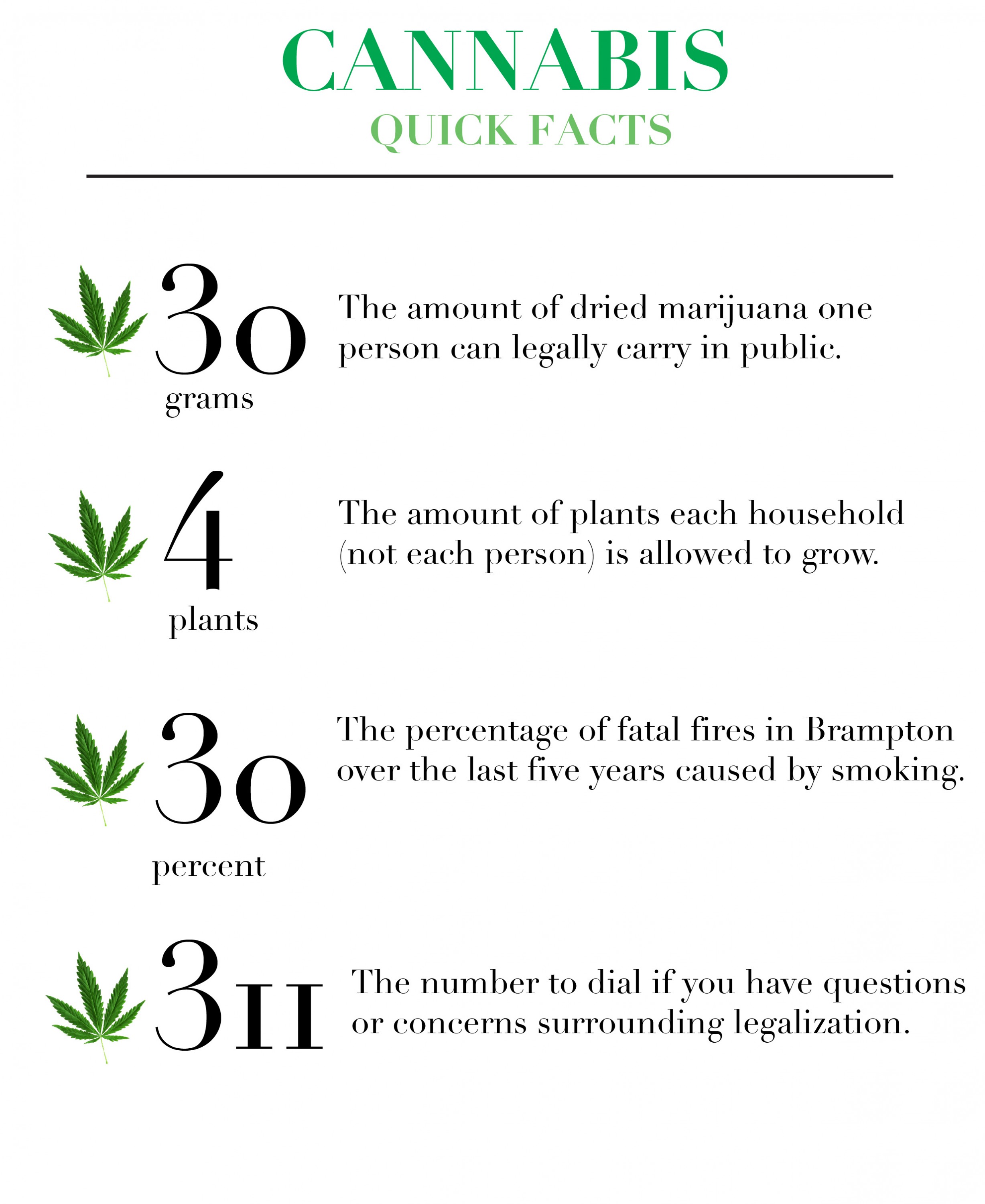 City council last week deferred the decision to the new year. While councillors wait for the January special meeting, it appears they may have to decide on where Bramptonians will be permitted to smoke or vape cannabis earlier than that.
Mississauga City Council voted 10-2 Wednesday to opt-out of allowing cannabis shops within the city. Opting-out means the city will receive the much lower amount, about $300,000, from the provincial fund.
As things stand right now, restrictions on where a person can consume marijuana are governed by the Smoke Free Ontario Act 2017. Last September, within sight of the legalization date, Ontario Attorney General Caroline Mulroney announced her government's intent to amend the act and allow users to smoke anywhere a cigarette smoker can. That means a ban on smoking and vaping in enclosed public spaces, workplaces, cars and boats.
Cannabis users are free to smoke in:
• Private homes
• Outdoor public areas
• Designated guest rooms in hotels, motels and inns
• Vehicles and boats with living quarters built in them, such as houseboats and recreational vehicles
• Scientific research facilities
• Controlled areas within long-term care homes
While provincial legislation does allow residents freedom to consume cannabis in public spaces, municipalities are permitted to further regulate consumption within city limits. Where pot-smokers can and cannot smoke is a concern for residents. Recently, The Pointer spoke to Bramptonian Richard Blake, a cannabis user, whose main concern was about public consumption bylaws.
"Gage Park has festivals in the summer. When you're there, it is a family event; lots of kids, lots of adults and music and everyone having fun…. You can smoke cigarettes all throughout the park, with kids right beside you," Blake told The Pointer, sounding annoyed.
"Now there's the little kids' wading pool that's over there. Well, guess what? The bylaw states that you can't be within so many metres with cigarettes. Yet we are in a park with so many kids. What are they going to say?"
"Certainly we are dealing with legislation that says that cannabis is legal. So my concern is that we are sort of pretending that it is not here," Councillor Martin Medeiros said about the motion coming before the region.
"I understand people's resistance to this now, but it is the law of the land, and it is up to us now that there is responsible selling of this (cannabis)."
Mayor Patrick Brown took a more balanced wait-and-see approach to the proposed motion, saying, "I'd be open to hearing her (McFadden's) arguments. Obviously, none of us want cannabis consumed around schools; that would be inappropriate ."
(Correction: The article has been updated from its original version. The $40 million dollars from the province will be shared proportionally by all municipalities that allow retail cannabis outlets.)
Email: [email protected]
Twitter: @mansoortanweer
Submit a correction about this story