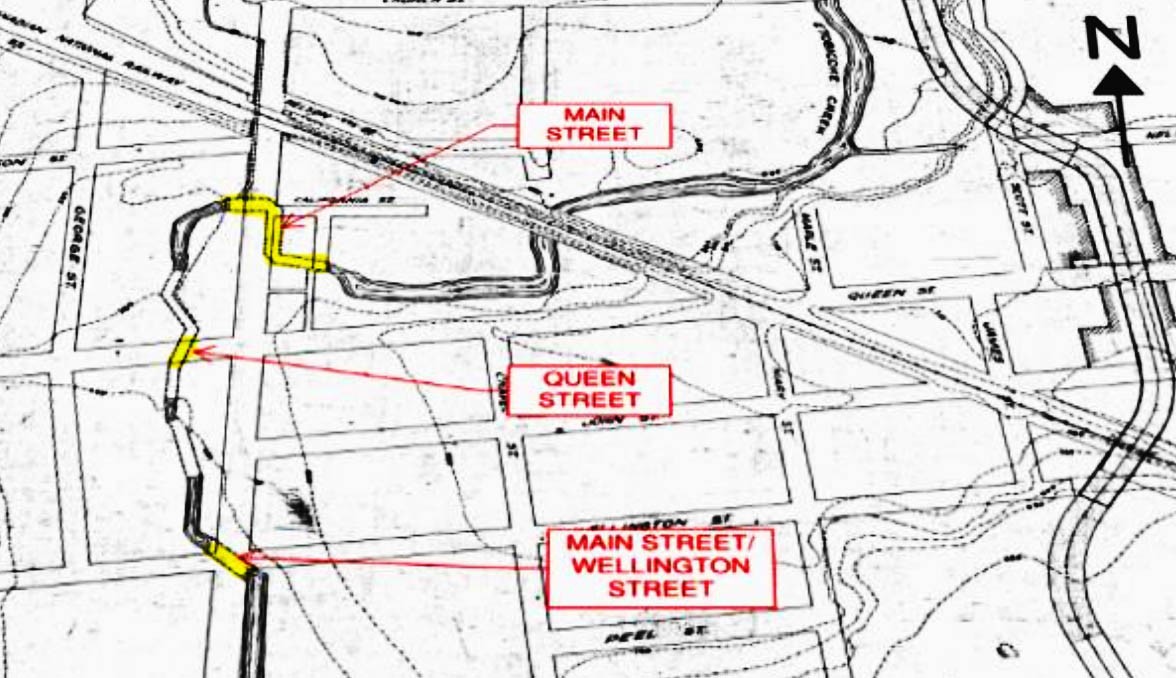 Graphics from the City of Brampton
City halts critical downtown project as uncertainty lingers about what lies beneath
Few records exist about old water channels built long ago beneath downtown.
Failure to figure out where they are and what needs to be done about them has thrown a monkey wrench into the Downtown Reimagined project.
Wednesday, faced with still unknown costs related to the tunnels and new questions about the LRT and university campus, councillors voted to put the whole thing on hold.
To see the full article content, please subscribe to The Pointer.
Subscribe