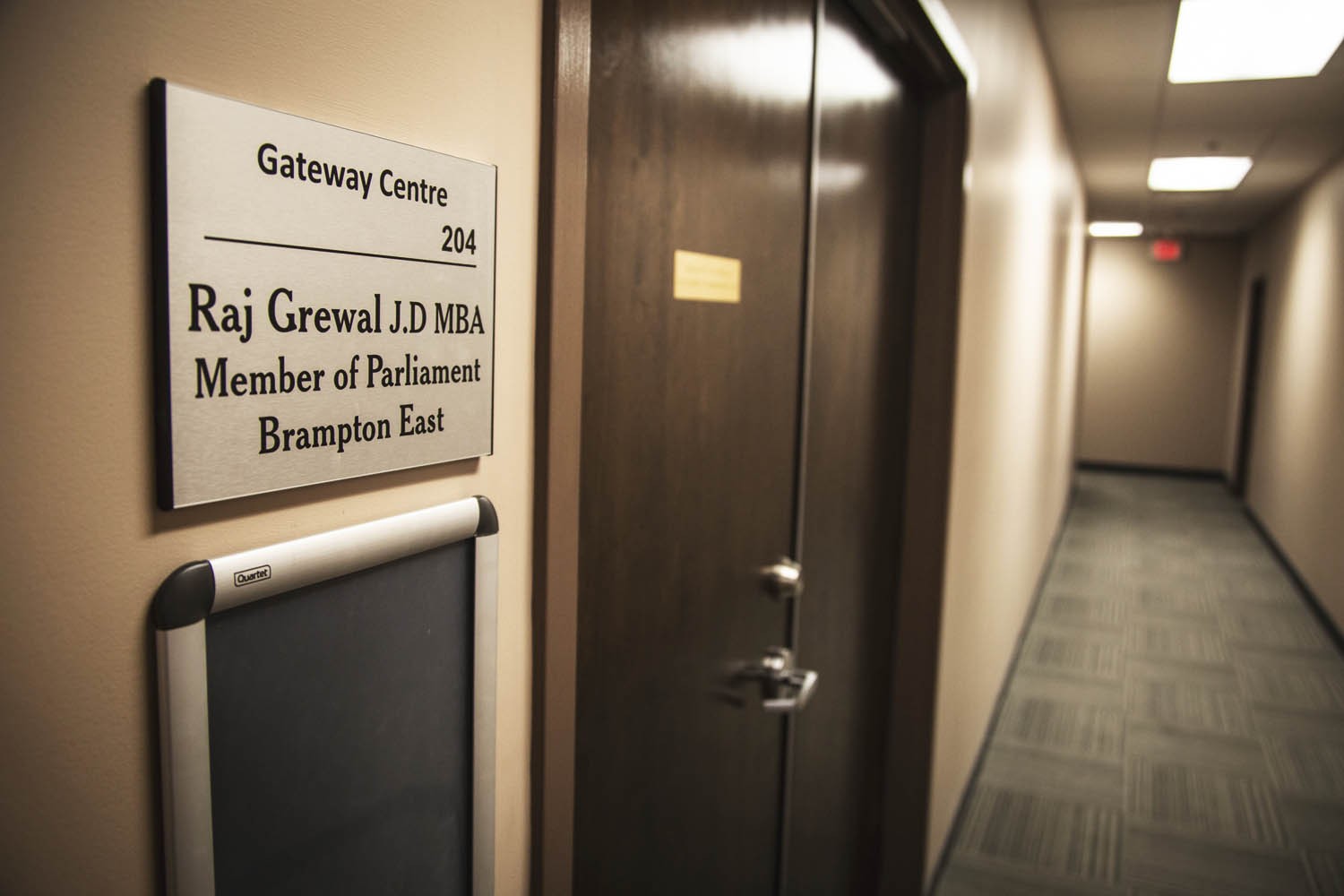 Photos by Mansoor Tanweer
Grewal's gambling addiction raises questions about security protocols, opposition MPs say
Conservative members of parliament are taking steps to learn exactly when the Prime Minister's Office found out about Brampton East MP Raj Grewal's excessive gambling debts and the possible RCMP investigation into his activities. The MPs have pointed to what they believe are insufficient security protocols to handle such situations.
During a Dec. 6 meeting of the Standing Committee on Access to Information and Privacy and Ethics, a group of MPs wanted individuals from the PMO and the clerk of the privy council—the head of Canada's public service—to be called to testify on details about the Grewal scandal. In particular, they were seeking to learn when those two bodies learned of Grewal's gambling debts and the RCMP investigation into money laundering in which Grewal's name came up.
"We certainly, on the opposition side, have some serious questions," said Conservative MP Peter Kent.
Grewal, who announced last month that he would resign—a decision he later withdrew—admitted in a recent video statement that he had amassed personal debts in the "millions of dollars" while gambling at Ottawa-area casinos throughout his time as an elected official. He has since stated he has paid back all of his debts, largely with the help of his family, and is now taking a leave of absence to focus on his mental health and a treatment plan. Banished from the Liberal caucus, he is listed as an independent MP on the parliamentary website.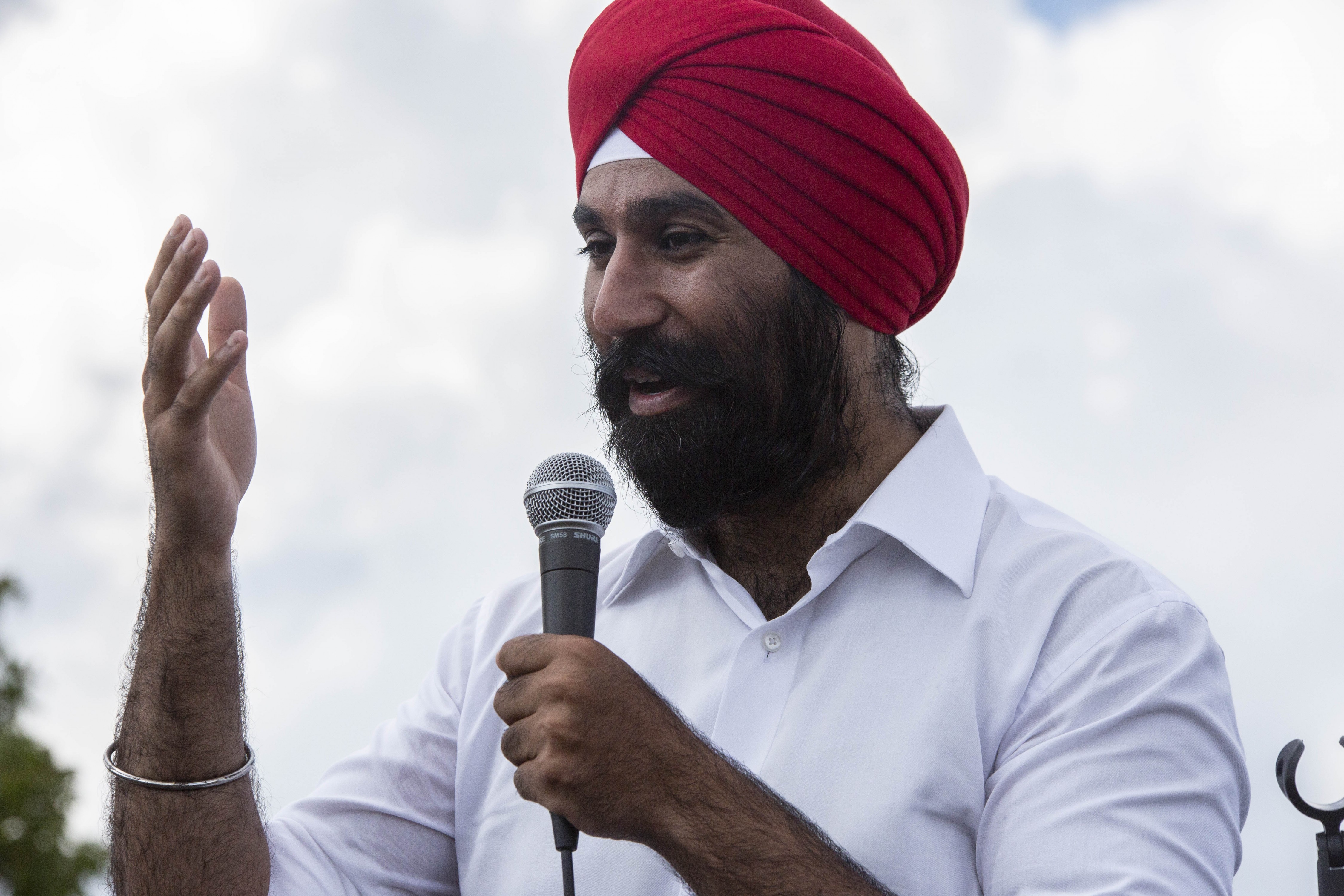 Brampton East MP Raj Grewal
Grewal is no longer serving on any committees but is still listed as a member of several parliamentary associations dealing with international relations, including the Canadian NATO Parliamentary Association.
It was reported by the Globe and Mail that wiretaps set up during an RCMP investigation into money laundering overheard talk about Grewal's debts.
NDP MP Charlie Angus says that's something the PMO should have been notified about right away.
"A prime minister of any party needs to be aware if there are potential security risks, because someone who is owing millions of dollars in gambling debts is, by nature, a security risk," he said. "It's up to us to ensure we have security protocols in place to address these issues."
Security in relation to MPs has been a hot topic on Parliament Hill in recent months. It was previously reported that Grewal, while a member of the parliamentary finance committee, had questioned federal agencies about money laundering and how such investigations are undertaken and prosecuted.
The issue of security also arose in relation to the sexting scandal involving Tony Clement, when it was revealed that the Conservative MP, while serving as a member of the committee overseeing national security, was being blackmailed by an anonymous online troll over intimate messages and photos he'd sent.
Questions also have been raised about Prime Minister Justin Trudeau's India trip last January, and how Jaspal Atwal—a man once convicted of attempted assassination of an Indian cabinet minister—attended several events along with the PM. Despite the RCMP's knowledge of Atwal's history, the prime minister was not informed.
Angus said that if the PMO and officials close to the prime minister were not made aware of Grewal's debts and the potential RCMP investigation, that raises serious concerns.
"I was actually pretty astounded that if there were that many red flags being raised about an individual that the prime minister's office—had they learned about it when everyone else did, which is when they opened the Globe and Mail—that's not a really good standard in terms of dealing with security risks," Angus said.
Angus has been highly critical of Grewal's past activities and was the one who raised complaints to the parliamentary ethics watchdog about Grewal's connections to Yusuf Yenilmez, CEO of Brampton construction firm ZGemi Inc., who was invited by Grewal to attend the PM's India trip. Grewal's filings to the ethics commissioner showed he was receiving employment income from the company. That connection is now the subject of an ongoing probe by the ethics commissioner.
Liberal MP Nathaniel Erskine-Smith, vice-chair of the ethics committee, suggested there was no evidence of any wrongdoing by members of the PMO, and that requiring these individuals appear to before the committee would be "excessively partisan" and "inappropriate." He compared the request to asking the chief of staff for Opposition Leader Andrew Scheer to come before the committee and testify as to what he knew about the Clement scandal.
The motion to call in such witnesses failed on the Liberal-dominated committee, even after the request was reduced to seeking an appearance by the clerk of the privy council.
"A prime minister of any party needs to be aware if there are potential security risks, because someone who is owing millions of dollars in gambling debts is, by nature, a security risk," he said. "It's up to us to ensure we have security protocols in place to address these issues."
NDP MP Charlie Angus
---
The Pointer reached out to Angus and Kent for further comment, including whether Grewal's possible role in the Goreway land deal is part of ongoing enquiries. (Grewal received confidential information, along with Mississauga MP Navdeep Bains, about a negotiation with the province on a piece of land that was later purchased by a group of investors—several of whom have connections to the Liberal party—and resold to the City of Brampton for $1 million more than the city initially offered to pay.)
The Pointer was unable to reach the MPs as of this writing.
The Pointer also reached out to Quebec MP Alain Rayes and Manitoba MP Candice Bergen, both of whom have raised questions in the Parliament about Grewal and any involvement he may have had in the land deal.
Rayes has not yet responded, and Bergen deferred questions to fellow Conservative MP Kent, a member of the committee, who introduced the defeated motion.
Grewal has denied any interference in the Goreway land purchase following a report by The Pointer that Brampton City Council, after learning of Grewal's gambling issue, forwarded to the RCMP a third-party investigation report that showed Grewal had received confidential information about the price the city had negotiated with the province for the land.
Grewal said he had requested updates on the Goreway Bridge project—which necessitated the land purchase—from the mayor's office so he could keep his constituents informed about the issue. He said he received an "unsolicited confidential report" from Linda Jeffrey's chief of staff, Hasneet Singh Punia, on Nov. 21, 2017, two months before the land was resold to the city. "I did nothing further with this report," he stated, adding that any suggestion he leaked the confidential information to anyone was "categorically false."
Submit a correction about this story