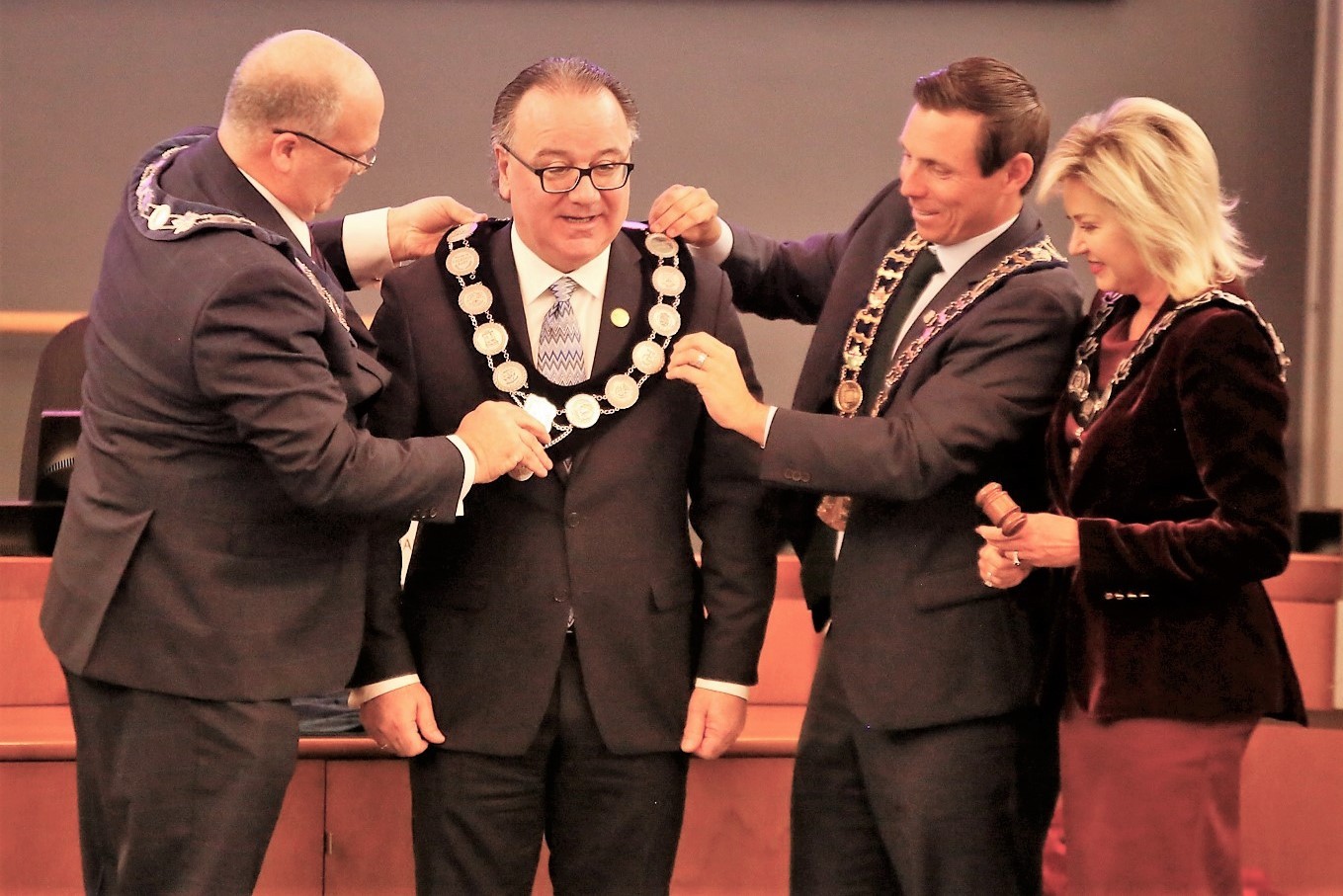 Photos by Mansoor Tanweer
Brampton candidates squeezed out of regional chair consideration; Mississauga gets its man, again
For the second time in as many municipal elections, a longtime Mississauga councillor has been chosen to lead Peel Region as chair of its council. Nando Iannicca won the job thanks in part to some Brampton regional councillors who broke ranks with their mayor.
Martin Medeiros, in a move against Mayor Patrick Brown's choice, seconded Iannicca's nomination, which was put forward by Mississauga Mayor Bonnie Crombie, who made her own split, away from the wishes of her one-time supporter, former mayor Hazel McCallion.
To see the full article content, please subscribe to The Pointer.
Subscribe