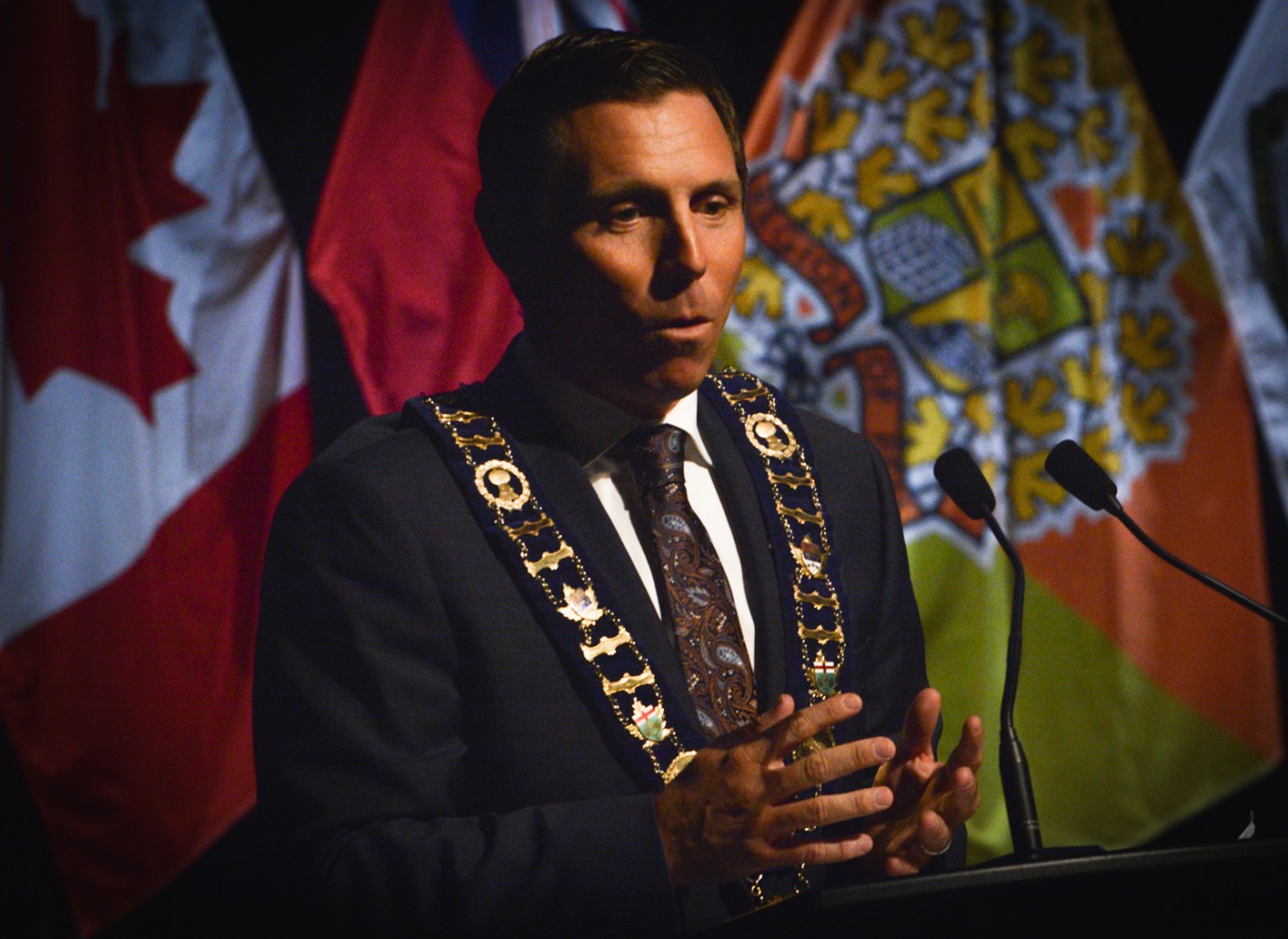 Photos by Joel Wittnebel
New Mayor Patrick Brown's inaugural address laser-focused on boosting Brampton's economy
Staying true to his election campaign's main pledge, Mayor Patrick Brown left a packed house at the Rose Theatre Monday night giddy with hope, as the hyper-energetic leader vowed to bring economic development and jobs to the city.
Brown laid out an ambitious agenda for the next four years to lift Brampton out of a decade-long rut. His fellow colleagues on the new council pledged to work as a team to help the mayor fulfill his lofty goals.
To see the full article content, please subscribe to The Pointer.
Subscribe