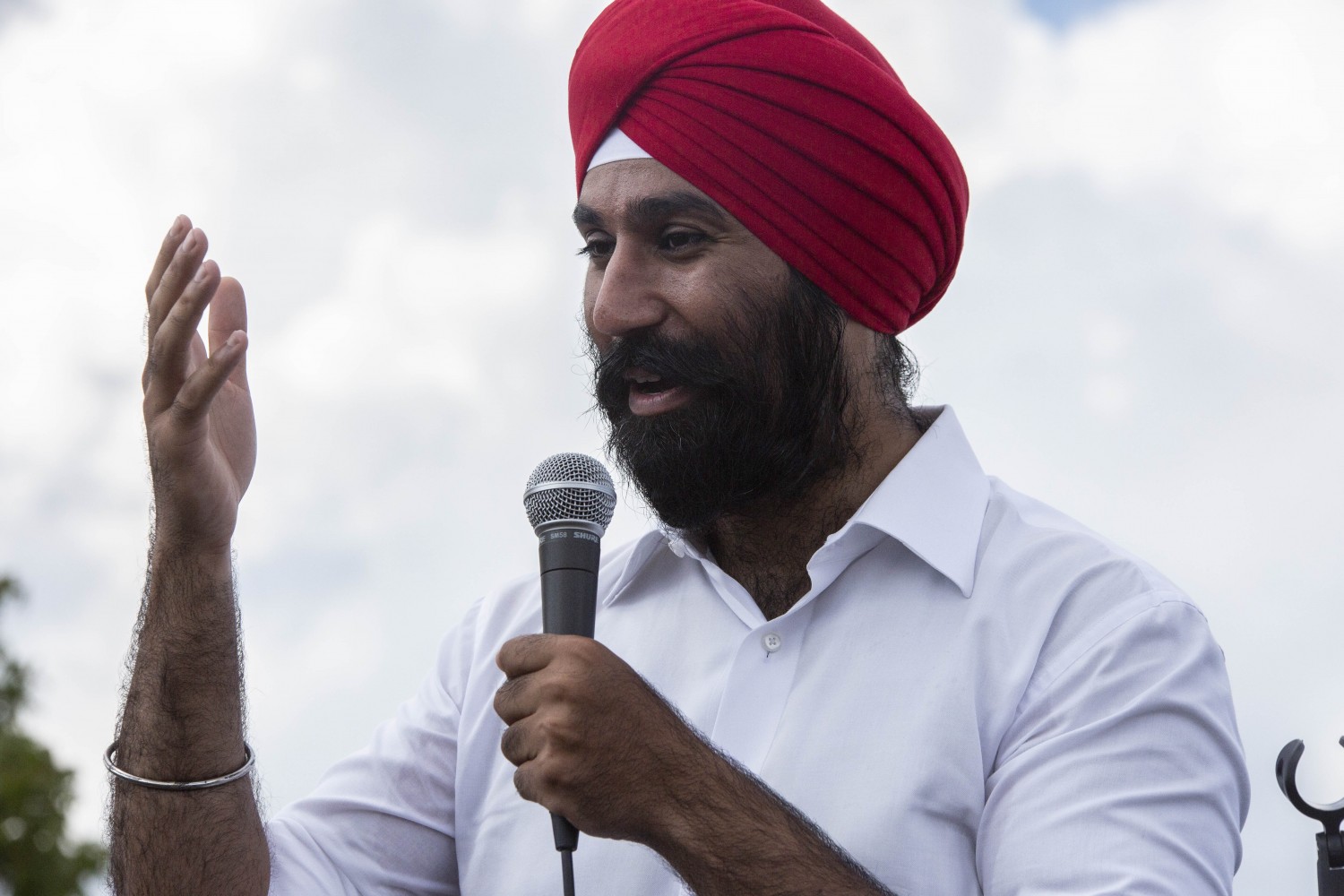 Photo by Mansoor Tanweer
Update: Brampton MP Raj Grewal resigned over gambling problem
Raj Grewal, the MP for Brampton East, resigned this week due to issues with gambling and had racked up "significant personal debts," according to a statement issued Friday to The Pointer by the Prime Minister's office. "Based on these circumstances, we agreed that his decision to resign as member of Parliament for Brampton East was the right one," said the statement. It also said the PMO was not aware of any active investigation into Grewal's activities by Peel Regional Police.
Grewal's own explanation, posted earlier this week on his Facebook page, was more vague about the reasons. It said he had "informed the Chief Government Whip that I will be resigning my seat as Member of Parliament for Brampton East due to personal and medical reasons."
Prime Minister Justin Trudeau conveyed a supportive tone, saying of Grewal that, "while it may have been a difficult decision, it was the right one. I hope he receives the support he needs."
The 33-year-old rookie MP was part of a Liberal red wave that swept across the city when he was elected in the 2015 federal election, beating out Conservative incumbent Bal Gosal.
The resignation came on the heels of a probe by the ethics commissioner into allegations of conflict of interest during the prime minister's trip to India earlier in the year. Grewal drew attention when it was learned he had brought Yusuf Yenilmez, CEO of a GTA construction company, Zgemi Inc., with him on the trip. Yenilmez attended functions during the official visit, which featured meetings and events with influential politicians, business people and bureaucrats from Canada and India.
In March, NDP MP Charlie Angus sent a letter about the matter to ethics commissioner Mario Dion asserting that Grewal's conduct violated aspects of the Conflict of Interest Code, which applies to all MPs.
It was revealed, in a disclosure to the commissioner, that Grewal was receiving employment income from Zgemi Inc. and was also being paid by a Brampton law firm. After assessing the complaint, the commissioner determined it warranted an official investigation and a probe was launched in May. It is ongoing.
Grewal been deeply involved in several aspects of the federal Liberal Party's current agenda. Earlier this month, The Pointer spoke with Grewal about the Liberals' recently launched immigration initiative to increase the number of newcomers the federal government will allow into the country and the focus on attracting those with skills to help grow the economy.
He spoke highly of the plan and said he was encouraged by the new targets, which would allow more skilled workers to enter the country and boost Canada's labour market in an increasingly competitive environment.
Grewal gave no sign that only 19 days after that conversation he would be stepping away from Parliament Hill. His words suggested a commitment to improving relationships among himself, other MPs and the City of Brampton to increase the flow of federal funding to the municipality to deal with growth-related challenges as Brampton continues to absorb a disproportionate proportion of the GTA's immigrant population.
"The issue is that the federal government has obviously invested in Brampton and invested in these settlement programs," he said at the time, noting the city needs to file more applications for federal funding if it wants more assistance. "At the end of the day, the buck actually stops with council."
Grewal's social media accounts had been quite active, however the Liberal Party's website for him has now been taken down. Earlier this week he was in the House taking part in votes on the crucial Bill C-75, which would make major changes to Canada's justice system.
"This has been a decision I've struggled with for some time now and one I made with great difficulty and real sadness. But I feel I need this time to focus on my health and family," Grewal wrote in his resignation Facebook post. "I am grateful for your unwavering support over the past three years. Brampton East is and will always be a special part of my life. I will continue to work for this community and am hopeful I will have the opportunity to serve you again."
Grewal has not yet responded to a request for comment from The Pointer.
Submit a correction about this story