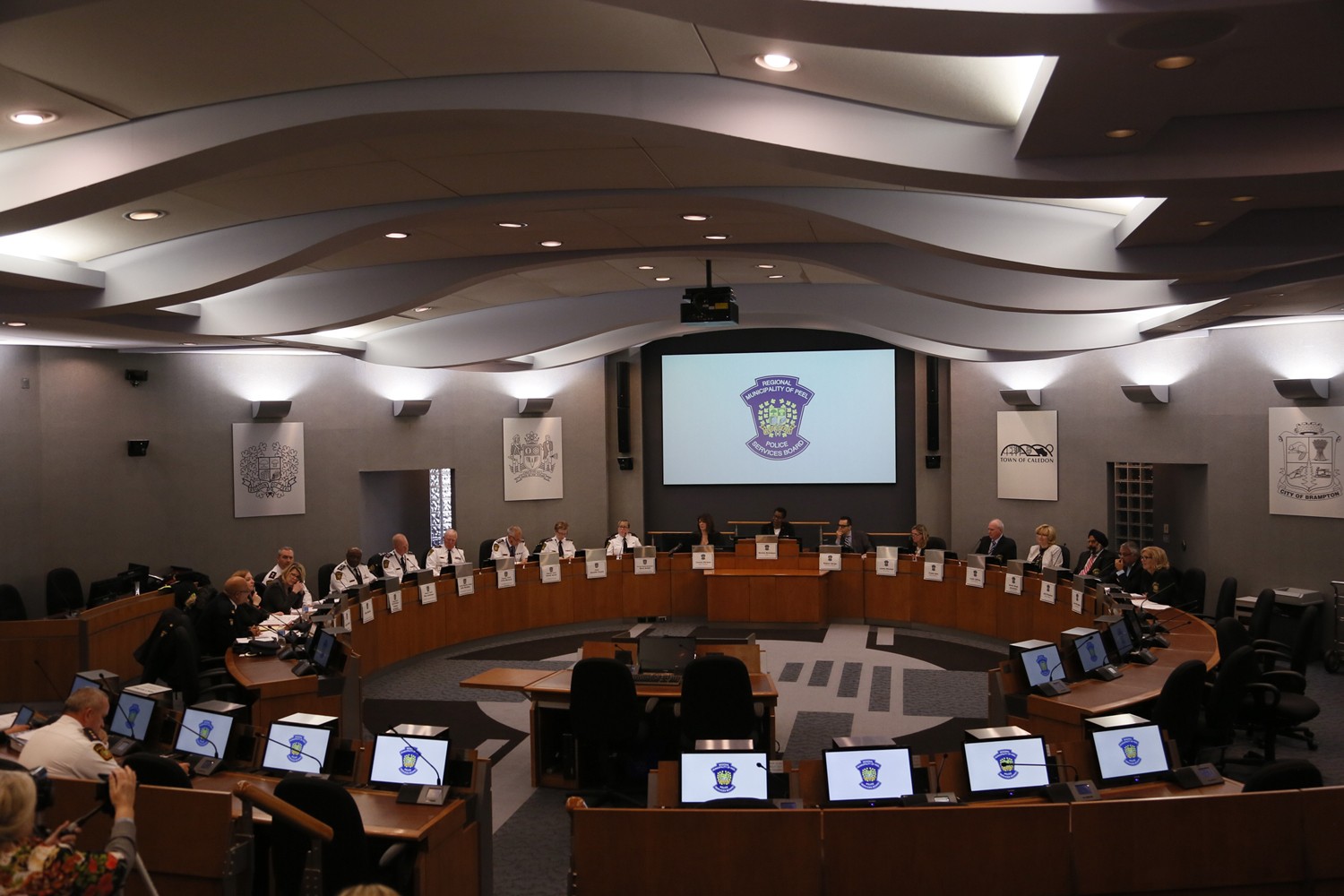 Photos by Mansoor Tanweer
Release of Peel police diversity audit delayed without explanation
Despite hints that a long-awaited equity and diversity audit report would be released during the Peel Police Services Board's final meeting of the year, there was no mention of the audit on Friday's agenda.
The Peel Coalition Against Racialized Discrimination says the report was actually completed in April but hasn't been made public because it contains embarrassing details on how the force has failed to reflect the diverse community it serves.
Chief Jennifer Evans, who plans to retire in a few weeks, provided no information on where the report is or when it will be released.
To see the full article content, please subscribe to The Pointer.
Subscribe