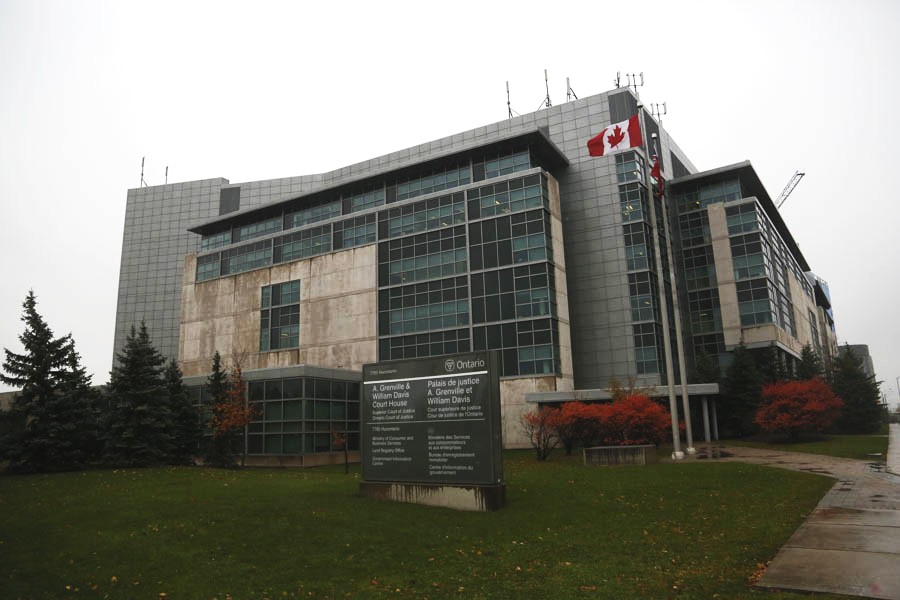 Photos by Mansoor Tanweer
Judge blasts province for desperate shortage of space at Brampton courthouse
Justice is not being served in Brampton, a judge has written in a scathing indictment against the provincial government for failing to properly fund the city's main courthouse.

Cases are being delayed, there are not enough courtrooms and some people involved in matters before the court are being denied basic rights to access justice, wrote senior regional judge Peter Daley, who called out the provincial government Monday in a sharply worded report over its continued failure to take responsibility of the justice system in Peel.
The increasingly desperate situation at the Brampton courthouse on Hurontario Street is another issue on a growing list of poorly funded provincial services, including healthcare, public safety, regional transit and education, that are not keeping up with the city's rapid growth, which is mandated by the province.
To see the full article content, please subscribe to The Pointer.
Subscribe