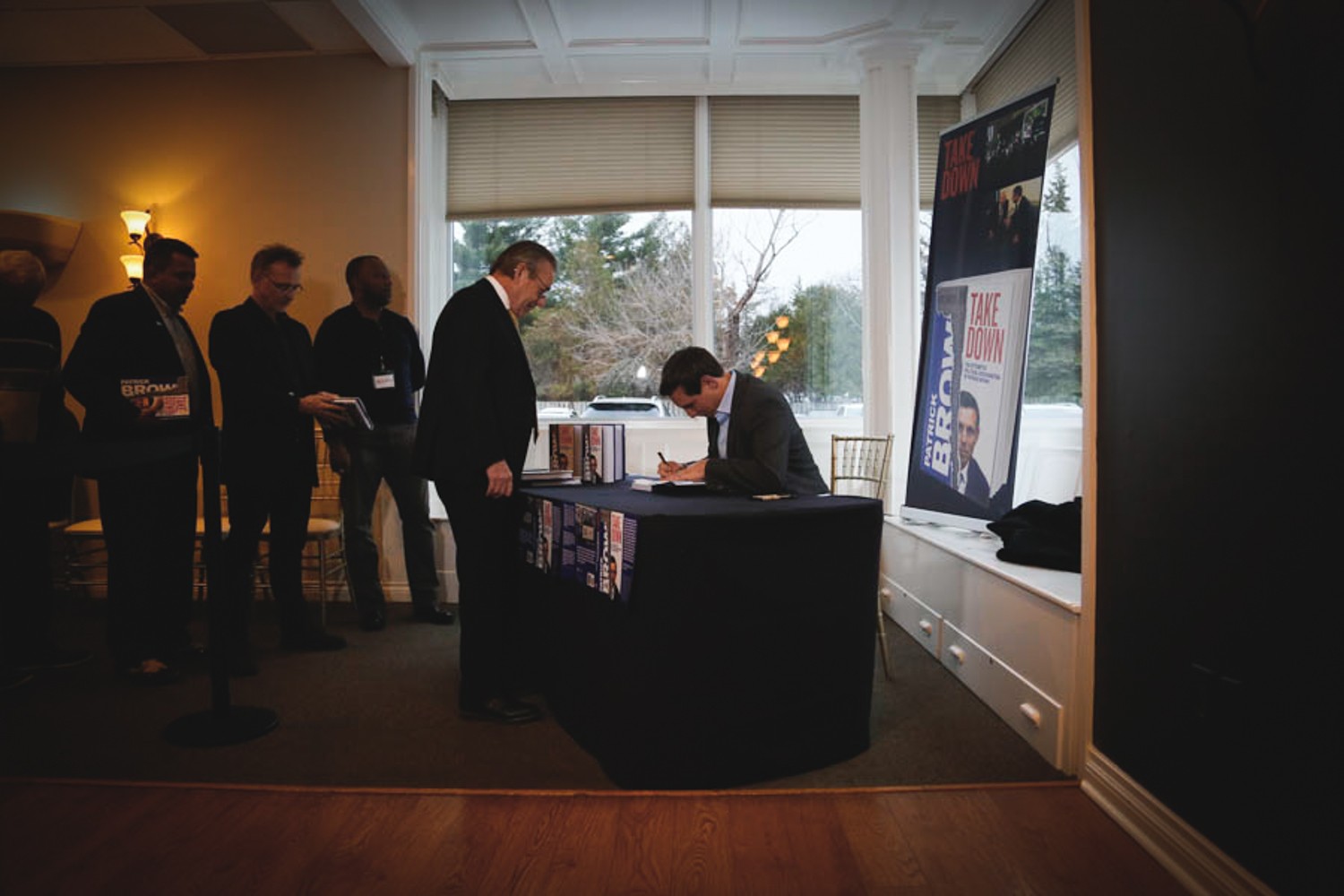 Photos by Mansoor Tanweer and Joel Wittnebel
Takedown: The Attempted Political Assassination of Patrick Brown
Brampton Mayor-elect Patrick Brown's new memoir breaks the mould of stodgy, predictable political biographies that employ pedestrian language to bore readers into submission. Unlike other books beside it on store shelves, it's not likely in this coming holiday season that copies of Takedown will be moved to the remainder bin.
It currently sits atop Amazon Canada's bestseller list for political biographies where it stands out from other books in the staid genre.
It's a tell-all thriller and political takedown of Ontario Progressive Conservative Party bosses that paves the way for someone, perhaps Brown himself, to begin a new Conservative movement in Ontario.
To see the full article content, please subscribe to The Pointer.
Subscribe