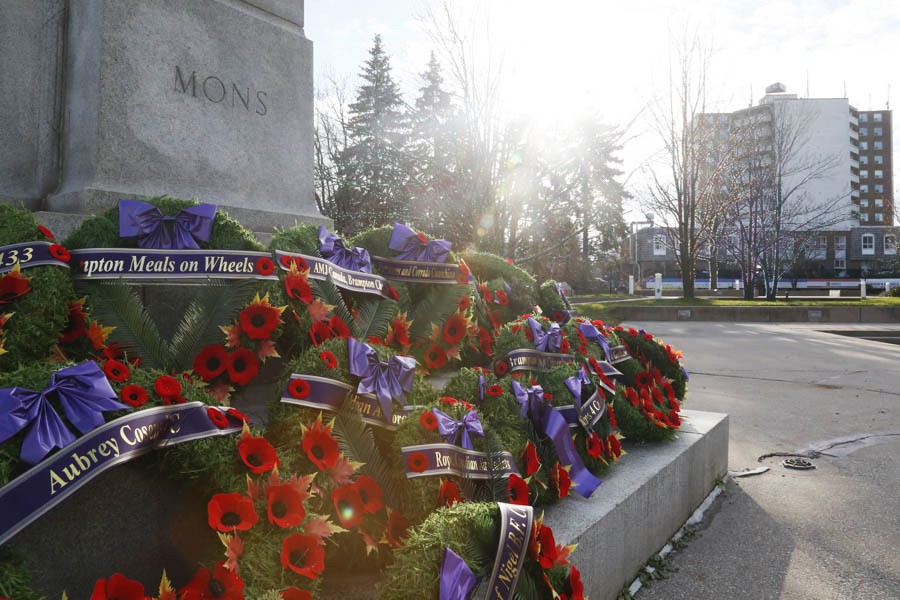 Photos by Mansoor Tanweer/Graphic from the City of Brampton
Planned new war memorial delayed by Ken Whillans Square revitalization
Though it will come too late for last Sunday's centenary of the end of World War I, a new memorial wall will provide a more fitting tribute to the 163 Bramptonians who have died fighting in Canada's wars.
The project, the subject of a rare unanimous vote by city council, will be built in Ken Whillans Square once plans for a renewal project in that area are completed.
Meanwhile, the Royal Canadian Legion's local branch is dreaming about what the project will look like when it's finally erected next to the long-standing cenotaph.
To see the full article content, please subscribe to The Pointer.
Subscribe