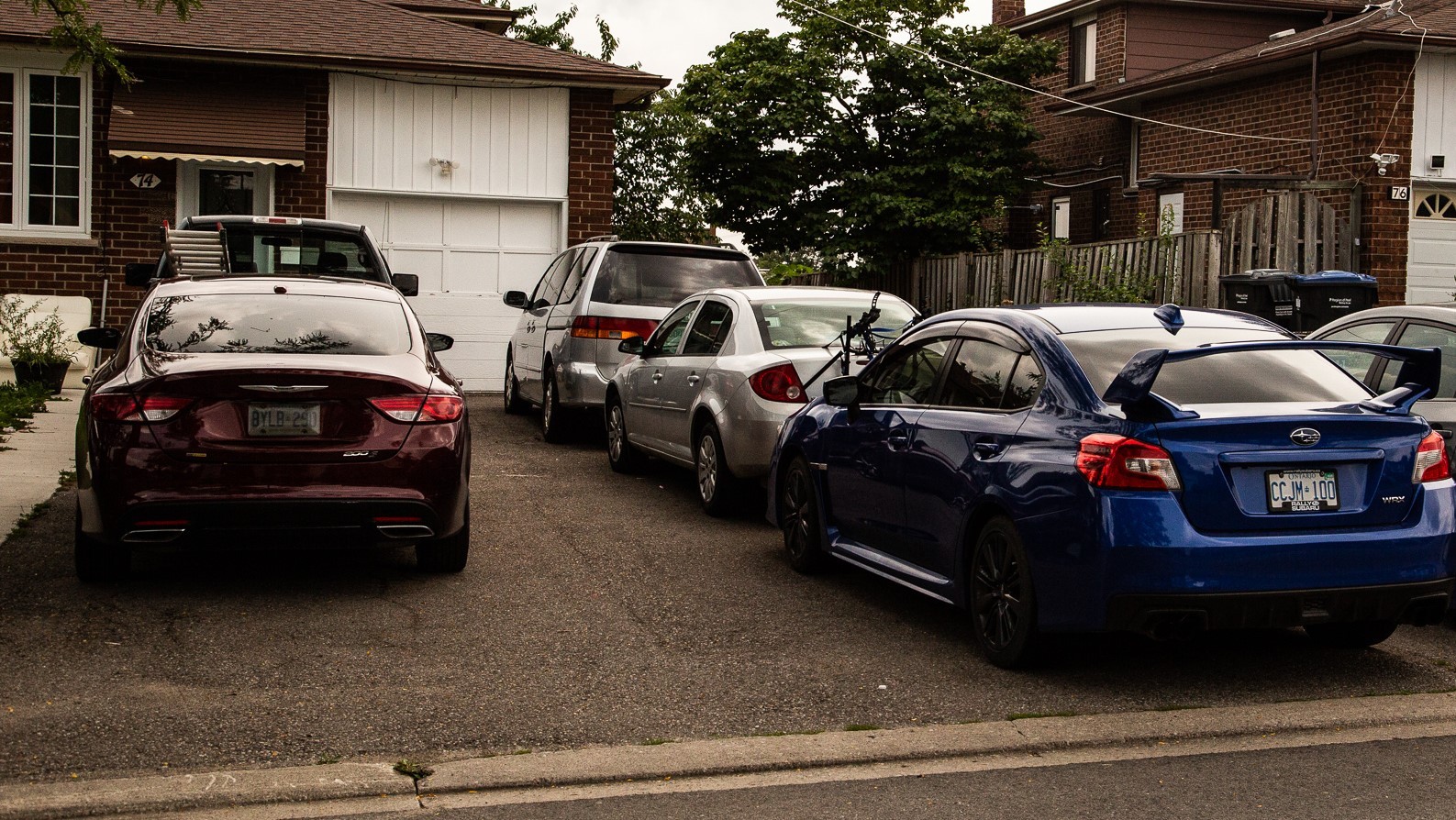 Photos by Mansoor Tanweer
Insurance industry insiders question Brampton MPP's claim of "postal code discrimination" against the city's drivers
In 2016, Jagmeet Singh, then MPP for the now-defunct riding of Bramalea-Gore-Malton, took on the challenge of lowering auto-insurance rates in the province by 15 percent.
Since becoming leader of the federal NDP, he has moved on to bigger and better things, leaving his brother Gurratan to pick up where he left off. The younger Singh, MPP for Brampton East, has made the city's sky-high insurance rates a central issue.
He tabled Bill 44 with the aim of ending "discrimination by postal code," as a way of raising the profile of the problem. However, neither he nor fellow MPP Parm Gill of Milton, who tabled a similar bill on the government side, have been talking about why exactly Brampton's rates are so high.
It is true that Brampton is the most expensive city in Ontario to insure a car. But it's also true that the city is a thorn in the side of insurers. Drivers in the Flower City lead the pack in the number of insurance claims made and the size of claims.
According to Pete Karageorgos, of the Insurance Bureau of Canada, Brampton drivers submit 9 percent more claims than the rest of the GTA and 22.9 percent more than Ontarians overall.
Furthermore, insurance companies' payouts to Bramptonians are 8.7 percent larger than those in Mississauga and Caledon on average, and 26.3 percent larger than other cities in Ontario overall.
"Like any business, it's the costs that go into developing the price of the product," Karageorgos said about how insurance premiums are calculated. His understanding of the insurance landscape comes from 20-plus years in the industry and an awareness of the geographical nuances that go into determining premiums.
"The provincial regulator, which is the Financial Services Commission [FSCO], they provide guidelines on how insurance companies can create geographic areas to group drivers. You can only use up to 55 territories throughout the whole province." Insurers use these territories as catchment zones from which to gather data in order to "look at the historical perspective of the drivers in that area." That includes claims frequency and severity.
One explanation for Brampton's dubious honor as most expensive to insure may come down to the city's traffic regulations and design. According to Peel Region's transportation fact sheet, there are more roads in Brampton with speed limits of 70 km/h or higher than there are in, say, neighbouring Mississauga.
With higher speeds comes a lower margin of error while driving. A car traveling at 50 km/h needs a distance of 35 metres to decelerate effectively, including 21 metres for the driver to react and 14 metres to brake to a complete stop. Extrapolated to the higher speed limits of the city, drivers need 56 metres of road to effectively apply the brakes if they are travelling 70 km/h, and 69 metres if they are doing 80. If the driver is breaking the speed limit, the required distance to stop safely can quickly exceed 100 metres.
The city's growing population, including lots of newcomers to Brampton streets, and well-documented shortage of police officers patrolling those streets — 138 police officers per 100,000 people, compared to the provincial average of 189 — may play a role as well.
"We have the worst insurance prices because we have the worst drivers. The only way to correct this is having Peel Police run nonstop crackdowns for like 5 years. Everyone gets away with everything here," said an anonymous poster on Reddit.
Gurratan Singh told The Pointer that insurance companies are unfairly painting Bramptonians with a single brush. He feels residents should not have to pay for their neighbours' indiscretions on the road. "Someone who has a clean record, safe driving habits and no tickets or no issues put forward against them—that they are paying a higher rate purely based on where they live is a premise that I fundamentally disagree with. I think car insurance should be based on their record and not where they live," Singh said.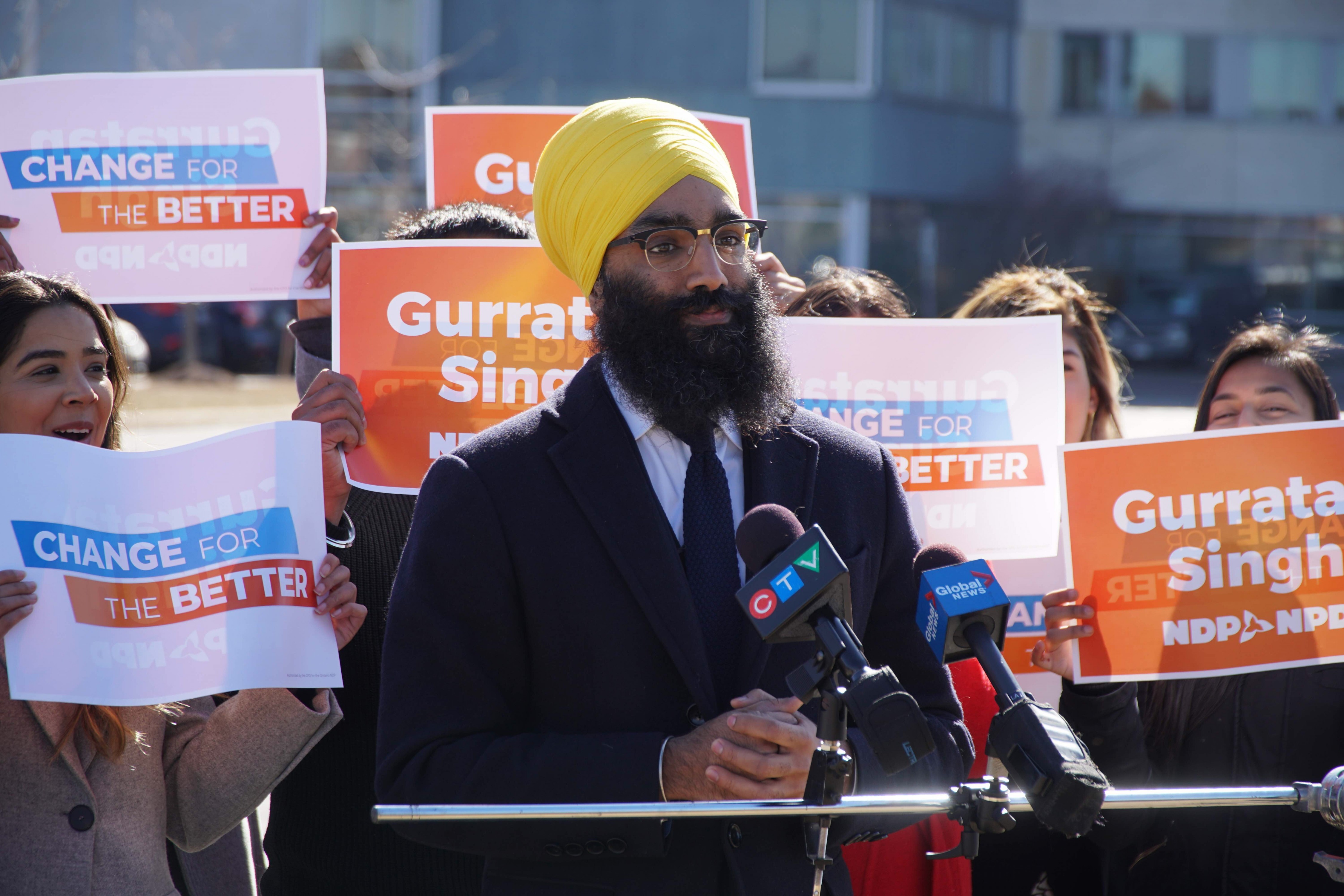 Singh frequently cites a 2015 report by York University professor Fred Lazar, which states that providers may have "overcharged Ontarians upwards of $4.5 billion (over five years)," and says he feels these funds should be put back into the pockets of consumers.
The report, conducted for the Ontario Trial Lawyers Association, says that "Auto insurance companies in Ontario have had a relatively free ride during the past 20 years ... It is conceivable that premiums have been too high and as a result, consumers in Ontario have paid too much for auto-insurance."
A spokesperson for FSCO, a provincial regulator of financial institutions including insurance providers, said in an emailed statement that "Auto insurance companies in Ontario charge premiums based on each individual consumer's risk characteristics, including driver's age, gender, marital status, driving record, vehicle use, distance driven, the geographic location where the vehicle is garaged and driven, and the insurer's claims experience with those different factors. FSCO reviews each insurer's risk classification system to ensure the ratings are fair, reasonable, and in compliance with regulations."
The statement cautioned, however, that "It should be noted that any factor used for rating auto insurance must be actuarially supported. Insurance companies must demonstrate to FSCO that the factor has an impact on claims costs, and the rate they want to charge consumers is just and reasonable."
Scott Goodison and his family have had a storied history in Brampton as part of Goodison Insurance. He doesn't agree with characterizing differential premiums as postal code discrimination and believes geography is correctly used as a factor in deciding the cost of insurance.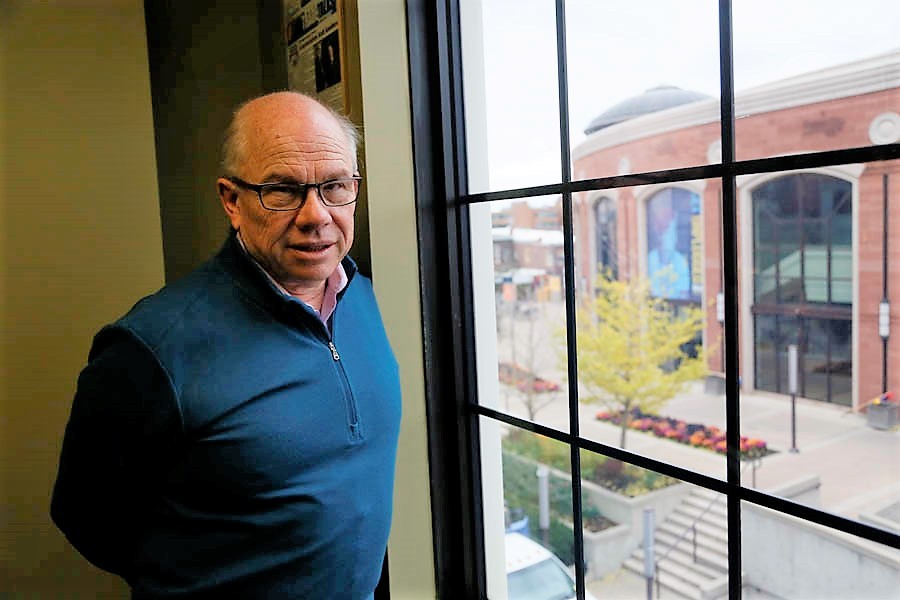 Scott Goodison
"I don't believe either bill has merit. I see it as more of a political ploy," Goodison said of Singh's and Gill's proposed amendments to regulations. "Just on stats, there are more accidents here, and there are more expensive accidents here in Brampton."
Goodison believes the key to bringing down the cost of premiums Ontario-wide is to implement the recommendations of the Marshall Report. David Marshall was appointed in 2016 by then finance minister Charles Souza to look for ways to improve the auto-insurance industry in the province.
His recommendations include:
Fixing leaks in the system, cutting waste and making the industry more efficient. Leakage in this case means funds that did not go to beneficiaries but to other unspecified parties. The report says roughly $1.4 billion is lost because of this phenomenon.

The government needs to find a way to help those who are catastrophically or permanently injured as a result of collision. The report emphasizes the need for insurance companies to take a long-term care approach rather than giving a lump sum payment to those whose lives have been altered by a road accident.

The insurance regulator should work with the Ministry of Health and Long-Term Care to come up with policies to ensure that expertise and covered long-term care are the norm.

When lump sum payments are made, insurance companies should make it as easy as possible for catastrophically injured persons to access the funds with minimum delay.

Insurance companies should give top priority to seriously injured people so that lawyers and other professionals are not needed to ensure their needs are met.
Karageorgos agrees with Goodison about the need to consider geography when deciding insurance prices and says referring to this as postal code discrimination is "an unfair characterization."
"Insurance companies will use the data, and if there are areas that have higher or lower claims frequency [and] claims severities, then that would be reflected in the rates that are charged."
In Brampton, however, the motoring public is frustrated and looking for relief.
Christina Roth plans to move out of Brampton to the Kitchener-Waterloo area this spring and looks forward to the bill reduction. "My husband is originally from the Kitchener-Waterloo area, and his car insurance was pretty reasonable, to say the least. As soon as he moved to Brampton, I think it was about two or three times more," Roth said.
Leslie Scott is caught in a catch-22. She would like to move out of Brampton for the cheaper premiums, but the housing market is deterring her. "The extra money I'm spending on car insurance because of the cost is outrageous, and I could spend that money somewhere else. If I go 30 kilometres north, it would be half. … Either I pay a higher mortgage and live outside, or I pay a higher car insurance and have a cheaper home."
Submit a correction about this story