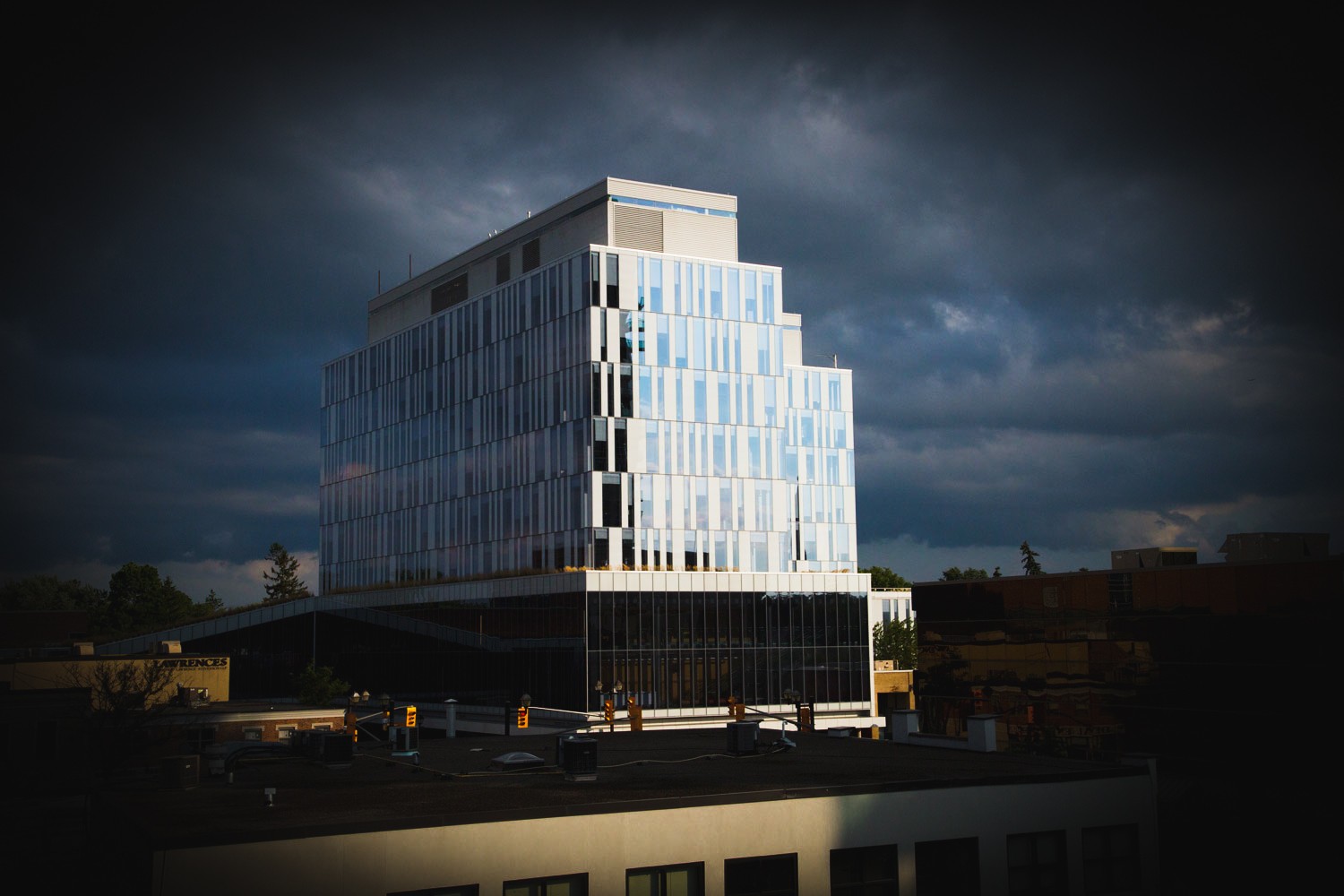 Photos by Mansoor Tanweer
Oversight in Brampton will continue, whether councillors like it or not
So, who watches the watchmen?
They watch themselves — as just demonstrated by Brampton's integrity commissioner Guy Giorno, the man responsible for keeping councillors on the right side of conflict-of-interest law. The city's ethics officer has officially filed his resignation letter due to what he feels might be a perceived conflict of interest over his ties to Mayor-elect Patrick Brown.
Where does council go from here?
Brampton was thrust into the national spotlight for all the wrong reasons during the latter half of former mayor Susan Fennell's 14-year tenure, as it became evident that in the absence of any proper oversight council members and some senior staff had abused rules.
The city was repeatedly charged for personal expenses by council members, inappropriate travel upgrades were routinely booked, staff were using taxpayer dollars to purchase tickets to Fennell's annual private fundraising events, without council's knowledge and eventually, in 2014, council members asked police to investigate the results of a damning forensic audit by an outside firm that found council expense rules were being violated at an alarming rate.
City hall was a mess.
Eventually, the province stepped in with sweeping measures to help provide accountability in the municipal sector.
Giorno had been the latest person to hold the role of integrity commissioner, but will now have to be replaced, because of his ties to the incoming mayor.
The details of the connection between the two were not spelled out in the letter filed less than 24 hours after Brown raised his arms in victory, having toppled incumbent Linda Jeffrey by 3,900 votes on Oct. 22.
"I have known Mr. Patrick Brown for decades and it is a matter of record that we have worked with each other in the past. This places me and the new Council (in) an unusual position — one that was never in the contemplation of City Council, me, or, I daresay, Mr. Brown, when I was originally appointed to office," Giorno wrote in his letter.
Their political connections date to Giorno's time as chief of staff for prime minister Stephen Harper between 2008 and 2010, when Brown was MP for Barrie (a position he held from 2006 to 2015). It's not unreasonable to assume the connection dates back further, to when Giorno was chief of staff for former Ontario premier Mike Harris, between 2000 and 2002. Brown served as president of the Progressive Conservative Youth Federation between 1998 and 2002.
"I have known Guy since I was 15. We have worked together provincially and federally. He even hosted a fundraiser for me once," Brown told The Pointer. "It would be inappropriate to have a friend as an integrity commissioner. Guy made the right call, and I applaud him for being a very principled integrity commissioner."
Giorno's decision was also praised on social media as a smart step. Though the two men's past connection might not be legally classified as a conflict of interest, it could be perceived that way by the public.
"Perception is important. Public confidence in the Integrity Commissioner's objectivity is essential," Giorno states in his letter. "While this step makes me the first Integrity Commissioner in Canada to resign to avoid perception of conflict following an election result, it is the responsible and ethical imperative."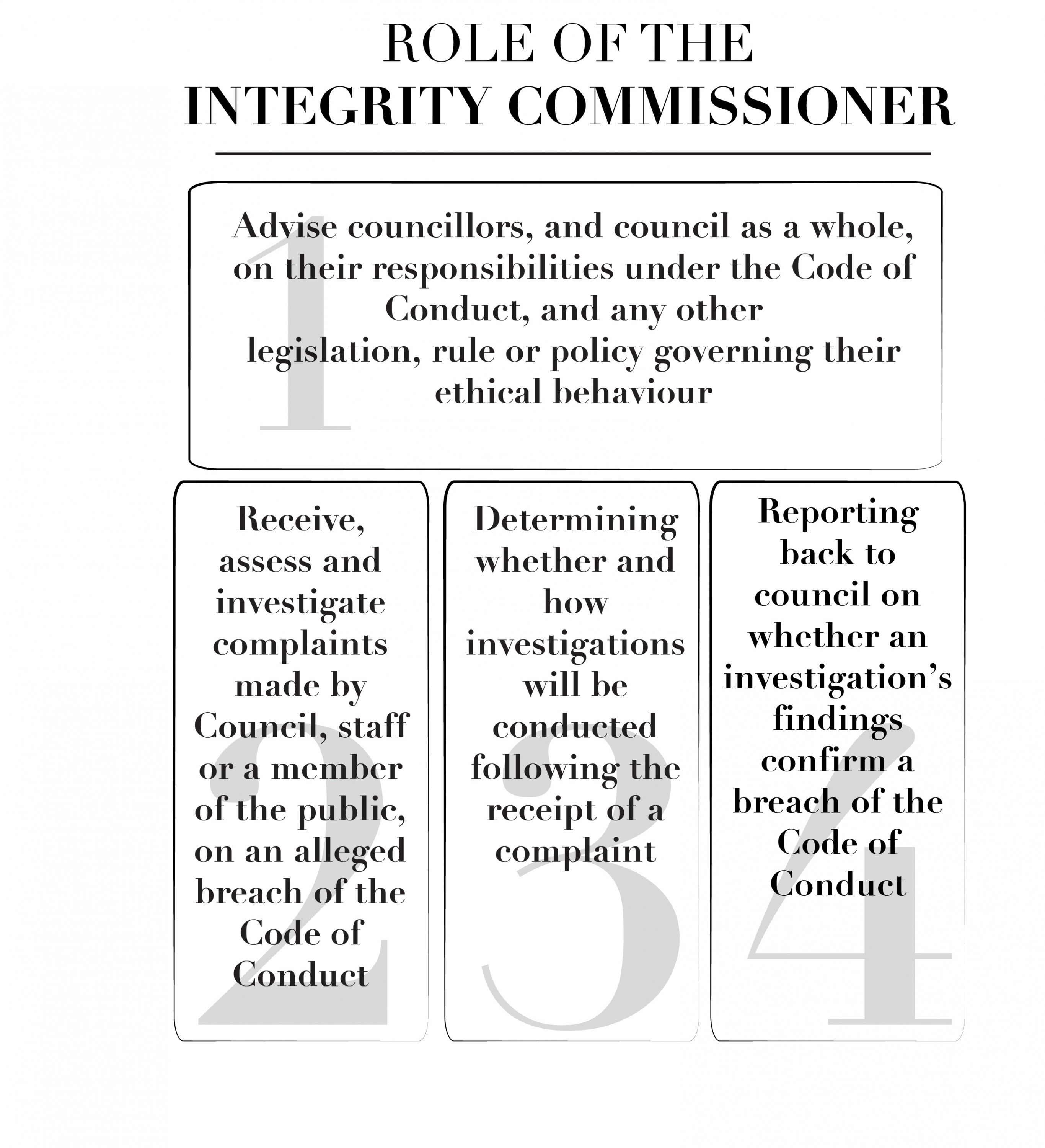 So what happens now?
Brampton council appointed Giorno to his role in April of last year, making him the third integrity commissioner the city has had since the office was created in 2011.
He has been responsible for handling all complaints from members of the public and council with regard to potential violations of council's code of conduct. The integrity commissioner also educates and advises council on new legislation and ethical dilemmas they may find themselves in.
This has included investigations into several Brampton councillors and their dealings. In late 2017, Councillor Pat Fortini was subjected to an investigation following a complaint from Councillor Gael Miles that Fortini was misrepresenting council's decision to purchase four acres of land and the existing clubhouse of a local golf course for $11.6 million. Later in the year, Giorno investigated a complaint, filed by Peel District School Board Trustee Harkirat Singh (now city councillor for Wards 9 and 10), that retiring councillor John Sprovieri had delivered racially charged statements in an email exchange with a constituent. The investigation led to an apology from Sprovieri.
Under the Municipal Act, integrity commissioners are able to recommend a reprimand or the suspension of a councillor's salary for a period of up to 90 days.
Giorno has handled all these tasks for the last year, but from now until February, when he plans to leave the city, any complaints regarding Brown will be handled by someone else in his office, he states.
Giorno's contract is worth about $187,500 over three years. However, according to the City of Brampton, the actual cost of services is based on the number of complaints filed or services required.
"The City of Brampton's integrity commissioner and lobbyist registrar is not paid a regular periodical salary. The fees paid are based on the services as and when they are rendered," a city spokesperson told The Pointer. "For example, if they carried out investigations about the Council Code of Conduct, or approved lobbyist registrations over a certain time period, their invoice is specific to those services."
Giorno's last day is set for Feb. 28, "or such earlier date as City Council chooses a replacement," he states in his letter. The decision will be left to the new council, set to be sworn in at the beginning of December. Between the returning councillors (some with already established views on council oversight) and four newly elected councillors, the discussion is sure to be interesting.
Paul Vicente, incoming regional councillor for Wards 1 and 5, says he's in favour of any oversight council as a whole deems suitable. "I personally have always been in favour of an integrity commissioner for the City of Brampton," he said. Vicente said he would also support creating an auditor general's office if council decided to go in that direction. An AG would act as a further level of oversight for city spending and enforcing measures under the Municipal Act (as distinct from an integrity commissioner, who enforces the council Code of Conduct and the Municipal Conflict of Interest Act).
He may not be the only one with that idea. Mayor Linda Jeffrey, earlier in the current council term, attempted to have such an office created, but a majority of council voted against the idea. However, returning councillors Gurpreet Dhillon, now regional councillor for Wards 9 and 10, and Fortini both voted in favour of the idea.
Returning incumbents Jeff Bowman, Michael Palleschi and Doug Whillans all voted against, while incumbent Martin Medeiros was absent for the vote.
With Giorno's departure, the city loses another key position, as he also served as Brampton's lobbyist registrar, the official who serves as a kind of gatekeeper between council and professional influencers. The lobbyist registry was created in 2016 and requires any individual or corporation seeking to influence council decisions to register with the city. The registry was championed by Mayor Linda Jeffrey as a means to increase transparency around decision-making at city hall.
Even with Giorno on the job, councillors have sometimes found themselves in hot water over lobbyists. Earlier this year, it was found that owners of the Riverstone Golf Club, which the city purchased for $11.6 million in 2017, may have been lobbying for such a deal as early as 2014. City staff noted that, because the discussions involving the golf property began before the lobbyist registry was created, Riverstone's owners were exempt from having to register.
Avoiding similar scenarios and keeping an up-to-date registry is going to be even more crucial in coming months as the city continues work on reviewing its secondary plan. This plan has significant implications for Brampton's future development, laying out where and how certain development will move forward.
Throughout the fall municipal election campaign, the issue of smart development, and ensuring that the development industry is kept in check as the city makes decisions about growth, continued to surface.
It's uncertain how council will move forward with filling the lobbyist registrar position, but if politicians elected in October want to make good on promises of ensuring good oversight over how development issues are handled, getting a new registrar in place may be an excellent first step.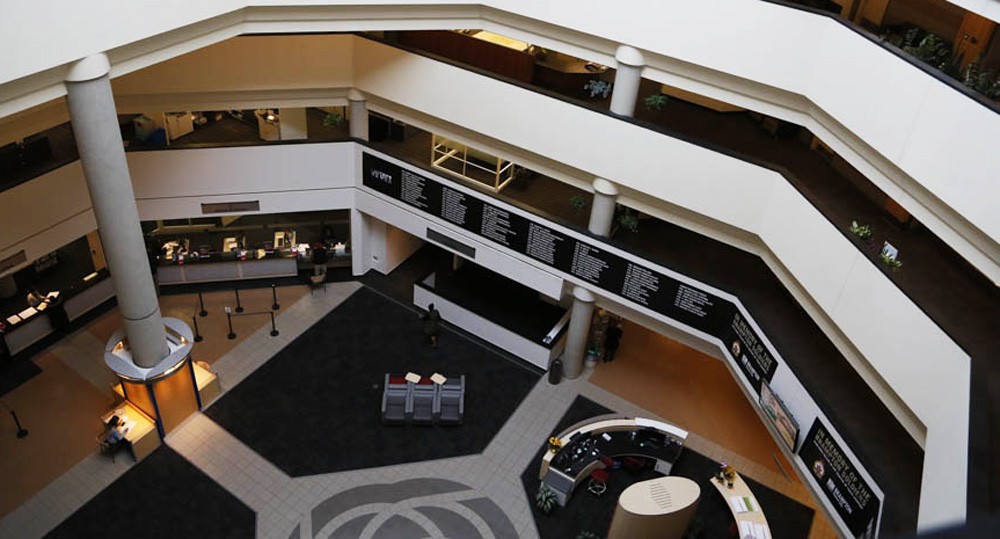 No getting around it
With Giorno stepping aside, some observers wonder whether this might be an opportunity for council to sidestep filling the integrity commissioner position and avoid further oversight, especially the kind that has held their feet to the fire multiple times in the past.
Previously, that might have been a possibility, but under new provincial legislation set to come into effect at the start of March 2019, all municipalities will be required to appoint an integrity commissioner.
The requirement is one of many changes put in place by Bill 68, the Modernizing Ontario's Municipal Legislation Act, which became law in May 2017. Municipalities are now required to establish codes of conduct for members of municipal council and certain local boards (if they don't have them already) and provide a wider range of penalties for contraventions of the Municipal Conflict of Interest Act. The law also sets out rules for how municipalities may allow for electronic participation by council, local board and committee members at meetings that are open to the public.
Moving forward, council has several options for appointing a new commissioner and could choose from a number of qualified lawyers who hold similar roles across the GTA.
It's not uncommon for those who serve as integrity commissioners to take on several municipalities at the same time. Currently, Giorno serves in that capacity for no less than 15 Ontario municipalities, including Brampton, Dryden, Dufferin County, Renfrew County, Clarington, Durham Region, Grand Valley, Mono, Orangeville, Shelburne, Whitby, Brock, Melancthon, Scugog, and Wellington North.
While this makes Giorno perhaps one of the busiest integrity commissioners in the province, raising questions about his workload, it is not an uncommon arrangement. Brampton's former integrity commissioner, Robert Swayze, holds the position for approximately 20 Ontario municipalities.
To conform with provincial legislation, council will need to fill the position ahead of the new statutes in the Municipal Act coming into effect on March 1.
Submit a correction about this story