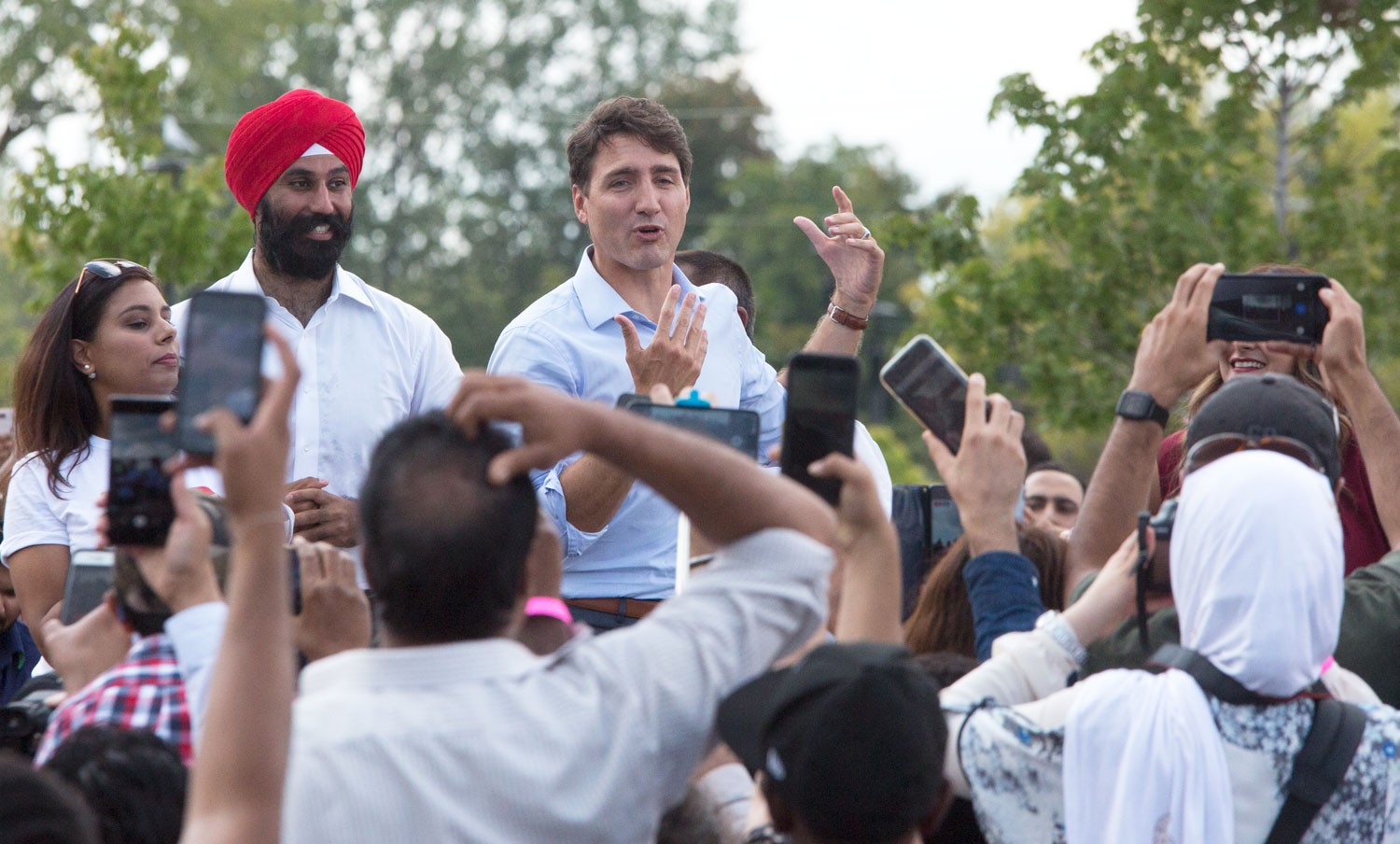 Photos by Mansoor Tanweer
As Trudeau announces plan for 350,000 immigrants a year, Brampton MP says 'buck stops at council' to fund growth
The federal Liberals are ramping up efforts to welcome more skilled immigrants annually than Canada has in over a century. Brampton MP Raj Grewal believes that if the fast-growing city is to be prepared for even more new residents, the new city council will need to end the divisive ways of the past and work together to ensure it secures support needed from senior governments.
Prior to last week's announcement that Ottawa will allow 350,000 immigrants by 2021, the federal immigration minister acknowledged that boosting the numbers won't work if Canada does not have the "absorptive capacity" to meet immigration targets.
Grewal acknowledges that Brampton's infrastructure has not kept up with its rapid growth, which is projected to send the city's population rocketing upward, to about a million residents in three decades. While he says the federal government is doing its part, he places much of the blame for not properly funding immigration-related needs at the feet of a dysfunctional city council.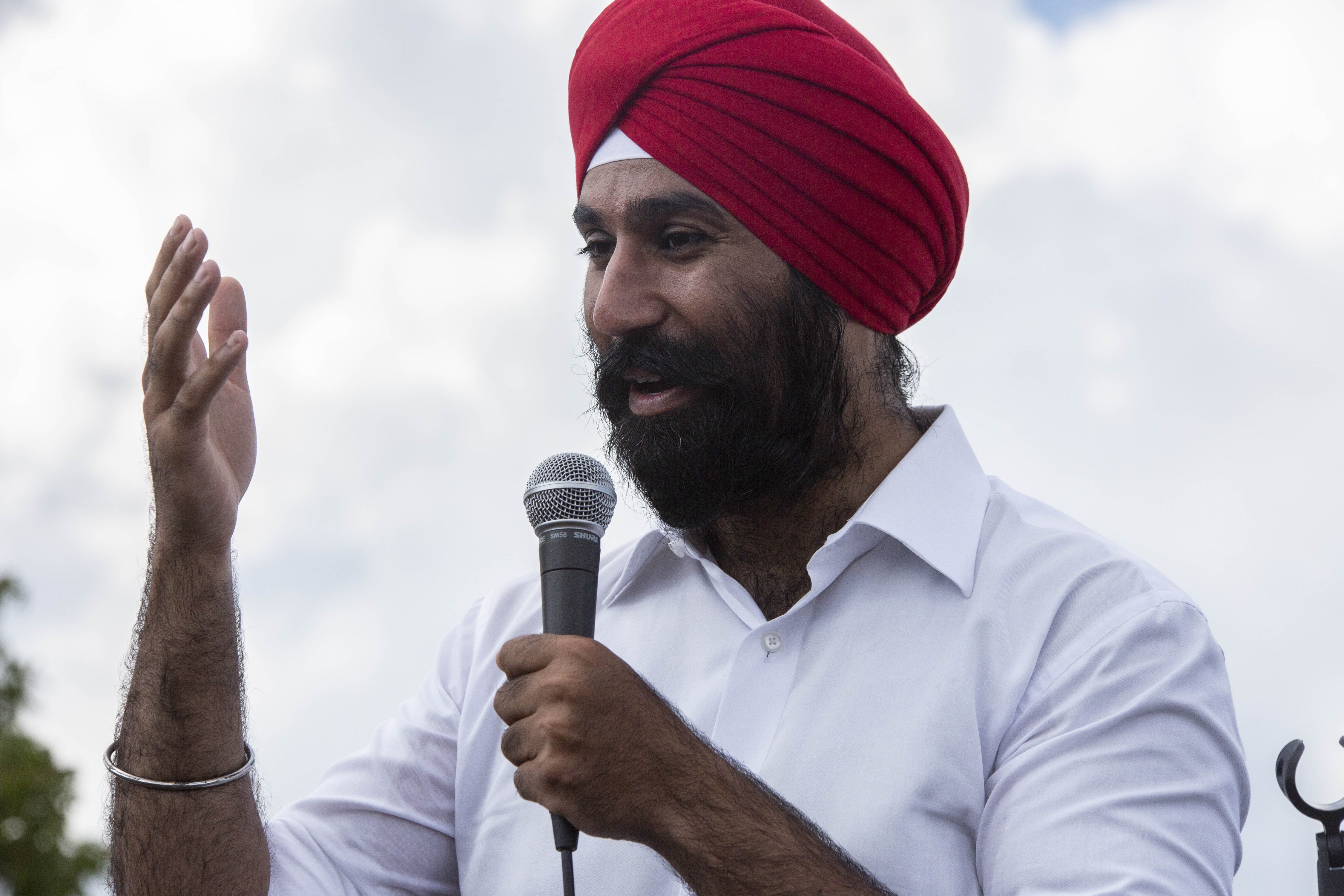 "What we've seen in the last four years is a very divisive council," Grewal says. "At the end of the day, the buck actually stops with council.
"Federal funding comes through things that are passed at the city," he says, adding that Brampton council's' struggle to work harmoniously over the past four years hurt its effectiveness and its ability to approve certain applications that could have locked down funding to assist with growth-related issues.
In a clear counter to U.S. President Donald Trump's divisive rhetoric on immigration, which is being echoed by Conservatives at the federal and provincial levels, Prime Minister Justin Trudeau's government has just launched a campaign to spread word of the value immigration brings — not only to the country's cultural fabric but also to a modernizing economy that needs a supply of highly skilled workers, as the baby boomer bulge continues to exit the country's labour market.
All of this is percolating less than a year before the federal election, when immigration is sure to be a significant issue.
New immigration targets will gradually increase the number of immigrants to whom Canada plans to award permanent residency, rising from 330,800 in 2019 to 341,000 in 2020 and 350,000 in 2021.
The plan boosts initial targets set during 2018 federal budget talks. It will support Canadian business by providing skilled labour to "spur innovation and help to keep our country at the forefront of the global economy," according to Ahmed Hussen, minister of immigration, refugees and citizenship. "Building on the strong foundation set out last year and continuing to increase economic immigration will help Canada stay competitive and attract talent from around the world," Hussen argued.
Unlike some parts of the country where there is skepticism about the need for increased immigration, in Brampton, with its large newcomer population, there's a more favourable attitude, particularly among people hoping to see more relatives and friends allowed to settle here.
When Hussen held a town hall in Brampton last year more than 200 people attended, many of whom expressed frustration that not enough was being done by the minister to speed up wait times and streamline the process for prospective immigrants.
Brampton has become one of Canada's most popular destinations for new immigrants in recent decades for a variety of reasons, including its proximity to Pearson Airport, family settlement patterns and, at least at one time, relatively affordable housing options.
Of almost 600,000 residents In Brampton, about 52 percent were born outside Canada, according to the 2016 census. About 86 percent are either foreign-born or first-generation children of immigrants.
Grewal sees the trend toward increased immigration as a big positive for the country and for his city.
"That's how we will increase our GDP and increase our economy," said Grewal (Liberal, Brampton East), calling the new levels and priorities a drastic improvement to the system under the previous Conservative government. "The immigration system was just a mess," he said.
Approximately 300,000 new immigrants received permanent residency in 2017, and many of them chose Peel Region as their new home. Immigrants comprise more than half of Peel's population, and the region is home to nearly a quarter of the GTA's immigrants. It has the second highest percentage of new immigrants of any part of the GTA, according to numbers from the Peel Newcomer Strategy Group.
Critics point out that the influx of new residents places burdens on municipalities such as Brampton, in particular increasing the need for social supports for newcomers who struggle to find employment and overcome other roadblocks.
"The levels Justin Trudeau has put forward in this report are unfocused, unplanned, and ill thought out," Michelle Rempel, the Conservative shadow minister for immigration, refugees and citizenship, said in a statement following the government's announcement. "There is no justification included herein on how he would change the system to make it more just, fair, or lawful. It is simply a continuation of his failed immigration policies." Rempel argued that Canada can't sustain such high immigration levels.
Though the vast majority of the new immigrants under the Liberal government plan would be skilled workers, the new targets also include higher levels of refugee admissions, from the current 43,000 to 51,700 by 2021.
As more asylum seekers have sought to enter into the country, particularly from the U.S., Ontario's social services minister Lisa MacLeod and Premier Doug Ford in July addressed the $90 million in temporary settlement and other assistance costs borne by the province. They also argued that it was unfair for Ontario cities, which the provincial government claimed have been paying tens of millions of dollars to support refugee and asylum seekers.
"I have a $200-million price tag that I need you guys to pay for," MacLeod said in Ottawa this summer when she was invited to speak before a House of Commons immigration committee about the costs. "You would rather have a debate on words. I would rather have money for the things my ministry pays for … . The problems seem to be spreading without any light at the end of the tunnel."
The capacity question is one Brampton will continue to grapple with as its population grows at a rate three times the national average. Hussen acknowledged the need to focus on capacity when the targets were initially set last year. "Bringing a newcomer to Canada is half the job … We have to make sure we have the absorptive capacity," he said at the time.
Supports trickle down to the grassroots level from the federal and provincial governments. Ottawa provides funding to organizations that offer newcomer settlement services, from language courses to employment assistance and other social services.
Grewal says the funding formula is "complicated" and notes that much of the money that makes its way to Brampton is the result of decisions made at city hall.
Despite what Grewal describes as council's inability to work cohesively toward solutions, including its absence at the table with federal counterparts, he says the federal government has "obviously invested in Brampton and invested in settlement programs."
"The federal government is doing its part," he told The Pointer, but he acknowledged that, "The growth of our city has been rapid in the last 10 to 15 years; the infrastructure has not kept up."
At a Liberal party barbecue this summer in Brampton, Trudeau offered a rosy picture of his government's accomplishments on the immigration file over the past three years, pointing to infrastructure investment that has helped support the city's hyper-growth. He touted his campaign pledge to help cities with a $60-billion infrastructure fund, but said little about how the federal government will specifically help Brampton with its growth-related needs, destined to only get worse under the increased immigration targets into 2021.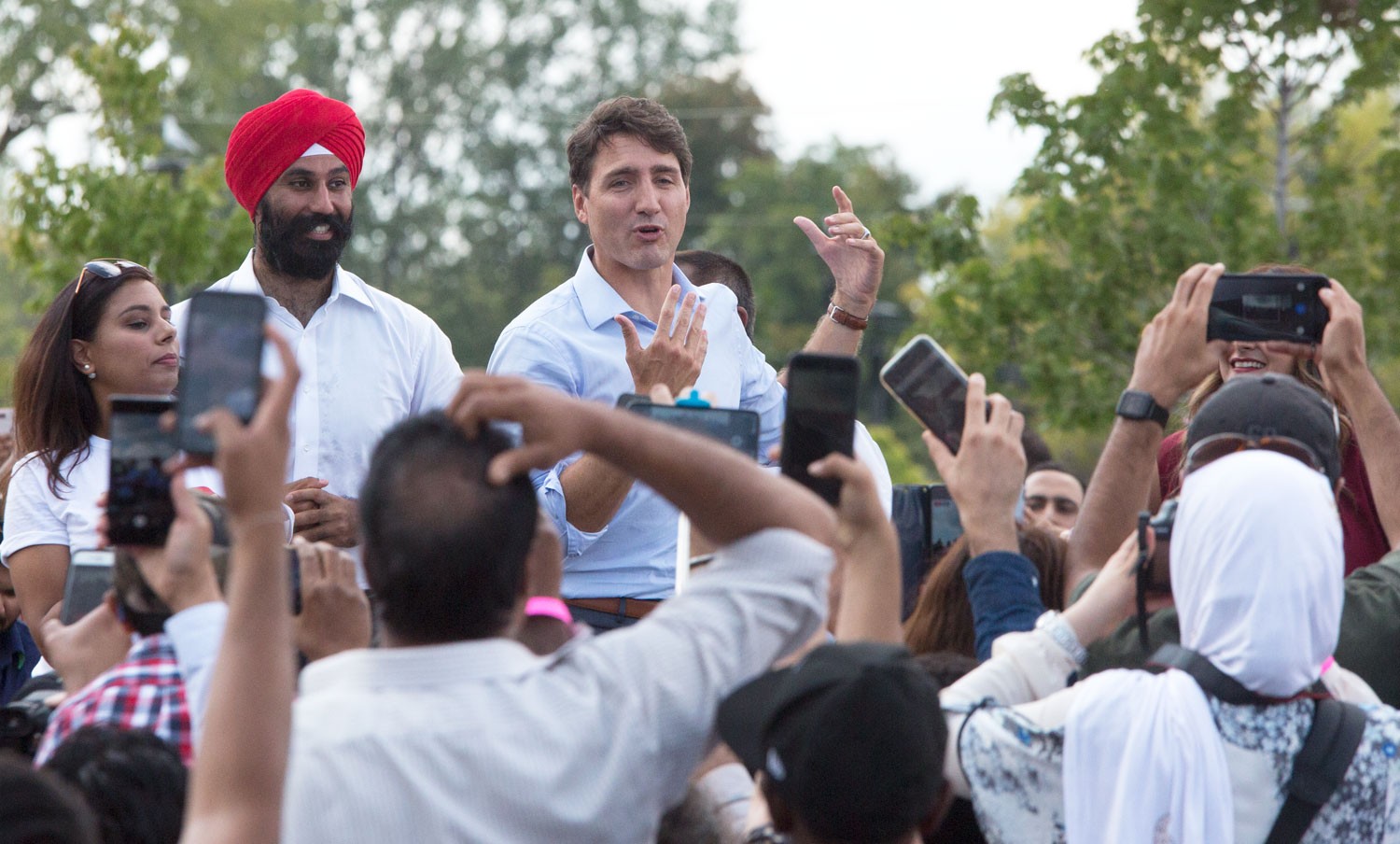 Concerns about the stress created by rapid growth have floated in the collective consciousness of Bramptonians for some time, but the city may be reaching a critical juncture. Top issues include council's inability to come to consensus on a route for a Light Rail Transit corridor, a project that currently has no funding commitment; the crisis of "hallway medicine" in the city's healthcare system; funding for public safety that has fallen far behind per capita dollars spent in other communities not growing nearly as fast; and the city's underfunded affordable housing sector, which has led to the proliferation of secondary suites. All are issues that will only grow in prominence as the population increases.
The new targets include a shift in the type of immigration Canada is seeking. The goal is to have, by 2021, 72 percent of additional admissions to the country allotted to economic immigrants. (Other classes of immigrants include those admitted to the country as refugees or for other humanitarian reasons, and those being admitted under family reunification provisions.) These high-skilled newcomers could lessen the burden for service providers, as they may require less assistance in getting settled and finding employment. In 2017, 56 percent of permanent resident admissions were in the economic class. Earnings of those who had lived in Canada for at least five years exceeded the Canadian average by 6 percent.
"We know that Canadians support immigration as an important tool to address our aging population and growing labour market gaps," MP Sonia Sidhu (Liberal, Brampton South) said in a written statement to The Pointer. "This new plan supports Canadian employers and businesses by making sure they have the skilled labour they need to drive innovation and keep us at the forefront of the global economy. In our plan, the majority of increases in 2021 are allotted to high-skilled economic immigration, which will help Canadian companies succeed and grow."
Though highly skilled immigrants may put less strain on social services, they still need homes and municipal services to live comfortably. Increasingly, that comfortable life is found outside major cities. Some 39 percent of economic immigrants in 2017 settled outside of Montreal, Toronto or Vancouver.
The numbers suggest that a large proportion of highly skilled immigrants make a mostly seamless transition to Canadian life. But many others will face hurdles. In 2015, Peel Region council, feeling the strain of a burgeoning immigrant population, formally asked the federal government to "provide immigration settlement funding levels to meet current and future need in the high growth communities."
At the time, it was estimated that 33 percent of new immigrants in Peel experienced poverty and unemployment. More than 40 percent of newcomers to southern Ontario were likely to be in precarious employment during their first year in the country, compared with 25 percent of non-immigrants.
With a new council set to be sworn in less than a month from now, mayor-elect Patrick Brown has promised a strong stance in future dealings with senior governments, invoking the name of former Mississauga mayor Hazel McCallion and her dogged determination to get the best results possible for her city. Brown will need to put those campaign words into action over the coming years.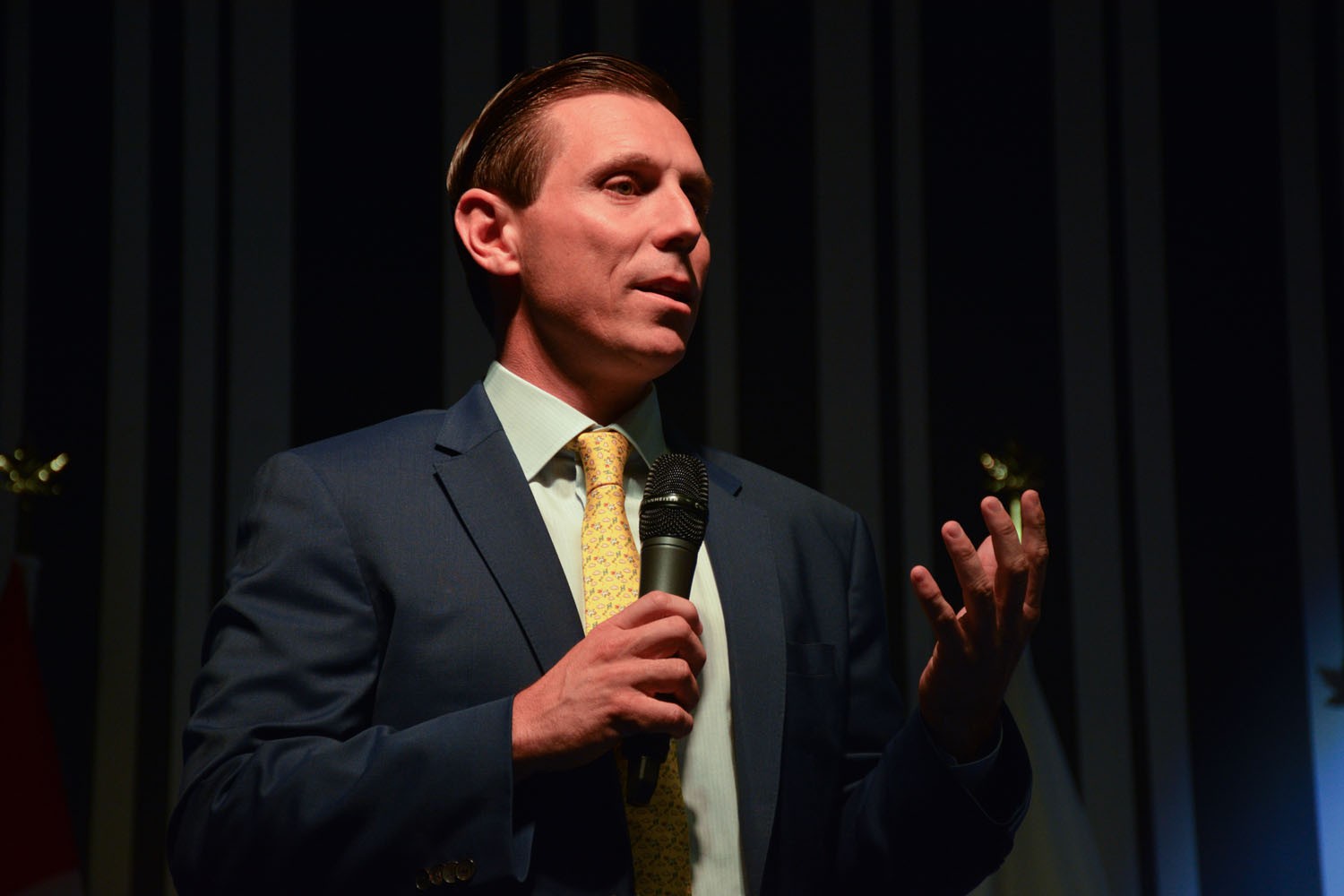 Before voters installed him in the mayor's chair, he recognized the need to work with the federal government on the issue of immigration levels.
"Overall, I believe Canada is an example for other countries in terms of our immigration policy. We celebrate our diversity. I will work with our federal representatives to make sure this program is the best that it can be in Brampton," Brown wrote during an "Ask Me Anything" interview on Reddit.
Submit a correction about this story