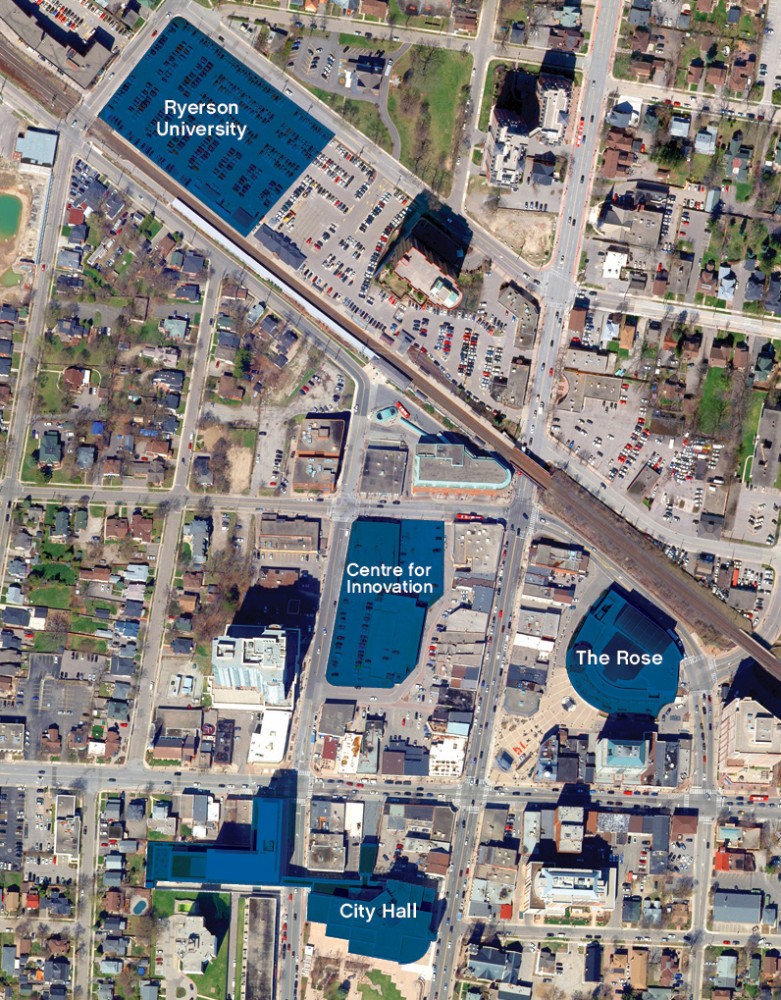 Photos by Mansoor Tanweer, rendering and map courtesy the City of Brampton
Special council meeting offers no concrete solution to Ford government's $90M campus funding cut
Brampton City Council and Ryerson University representatives gathered Friday for a special meeting to consider next steps after the province pulled out of a $90-million commitment for a satellite campus in the city.
While optimism was expressed about the project going ahead on schedule, it remains unclear where the missing money will come from and if the location chosen by the previous provincial government will be changed.
Notably absent from the council meeting were Brampton's two Progressive Conservative MPPs, who were invited after defending their government's decision to cut the funding.
To see the full article content, please subscribe to The Pointer.
Subscribe