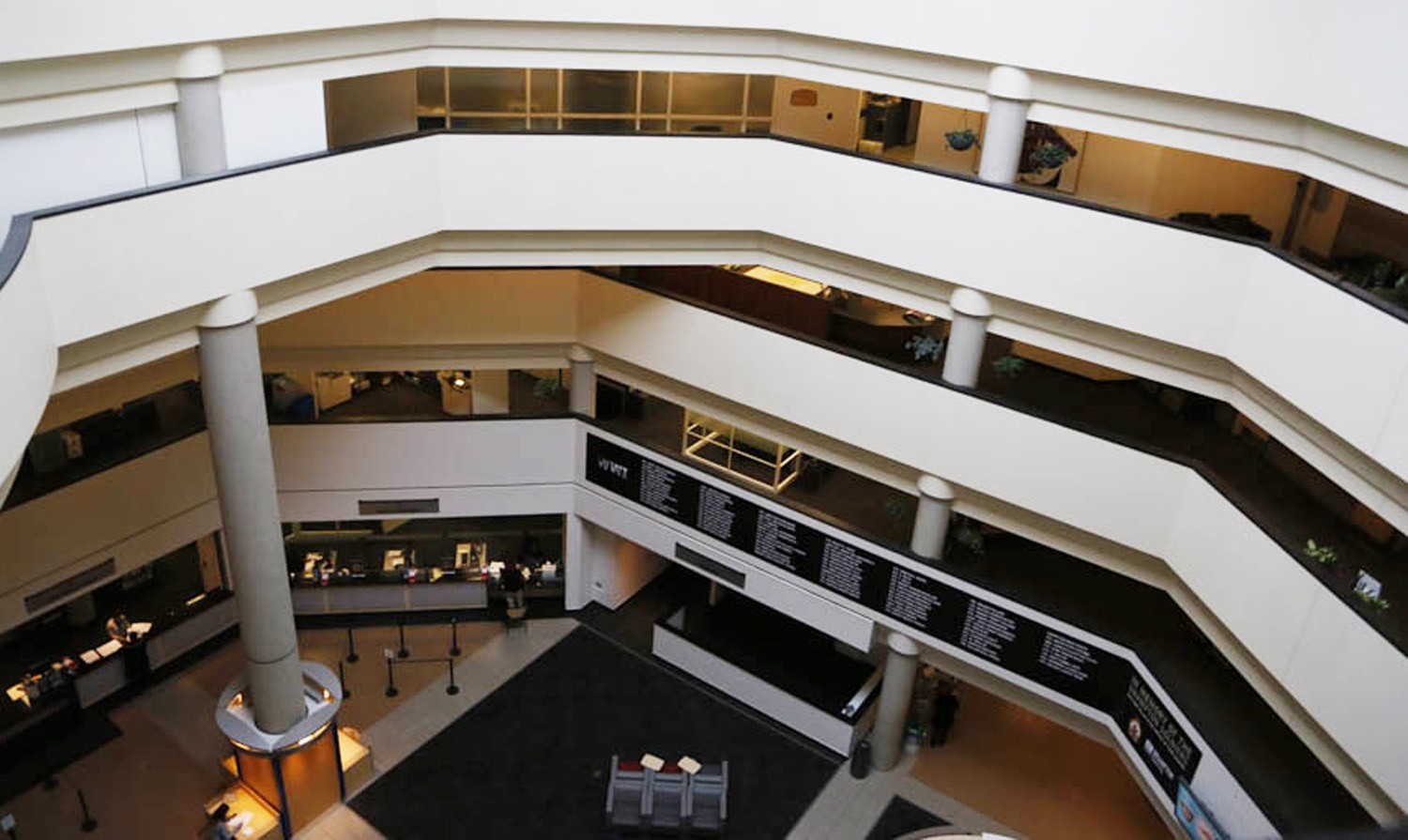 Photos by Mansoor Tanweer
Taxpayers on the hook for $730,000 severance for 4 retiring councillors
After voting for it themselves several years ago, four retiring Brampton regional council members with a combined 92 years on the job may be getting a staggering $730,000 in taxpayer-funded severances, nearly $183,000 each.
Severance is typically paid to laid-off employees to bridge the gap until they can find another job, so Brampton's practice of giving generous amounts to retiring (or defeated) councillors — already among the highest paid elected municipal officials in Canada — is often seen as odd. Most municipalities offer far less, and no severance at all if council members choose not to seek re-election, either because they're of retirement age or moving on to another job.
Gael Miles, Elaine Moore, John Sprovieri and Grant Gibson could each receive nearly $127,000 from the City of Brampton alone, based on calculations in accordance with the city's severance formula. The combined total comes to nearly $508,000. Members of council, including the mayor, are entitled to one month's salary at current rates for each year served ($84,495.06 annually for councillors and $110,722.52 for the mayor), with a cap of 18 months. All four of the departing councillors have reached that cap, having served on council for 18 years or more.
They are also entitled to one month's salary for every year served on Peel Region council, with a 12-month cap — equivalent to nearly $56,000. All four have reached the caps, including Gibson, the most junior of the retiring councillors, who served 12 years non-consecutively.
The 18-month cap for the city's share of the payout is the result of a council vote in 2013, when former mayor Susan Fennell and others, including Miles, Moore, Gibson and Sprovieri, supported a maximum payout of 18 months' salary, up from the previous 12 months. Council approved the hefty boost despite the findings of a consultant's report commissioned by city staff that showed the average severance among municipalities surveyed was only 5.5 months.
The recommendation to increase the cap came from the council compensation committee, a creation of Fennell that was chaired at the time by Rob Filkin, who also sat on the board of her controversial private gala and was present during the city council meeting when the policy was adopted. It came at a time when Fennell was besieged by scandals that brought her spending at taxpayer expense and the nature of her personal fundraising into deeper scrutiny.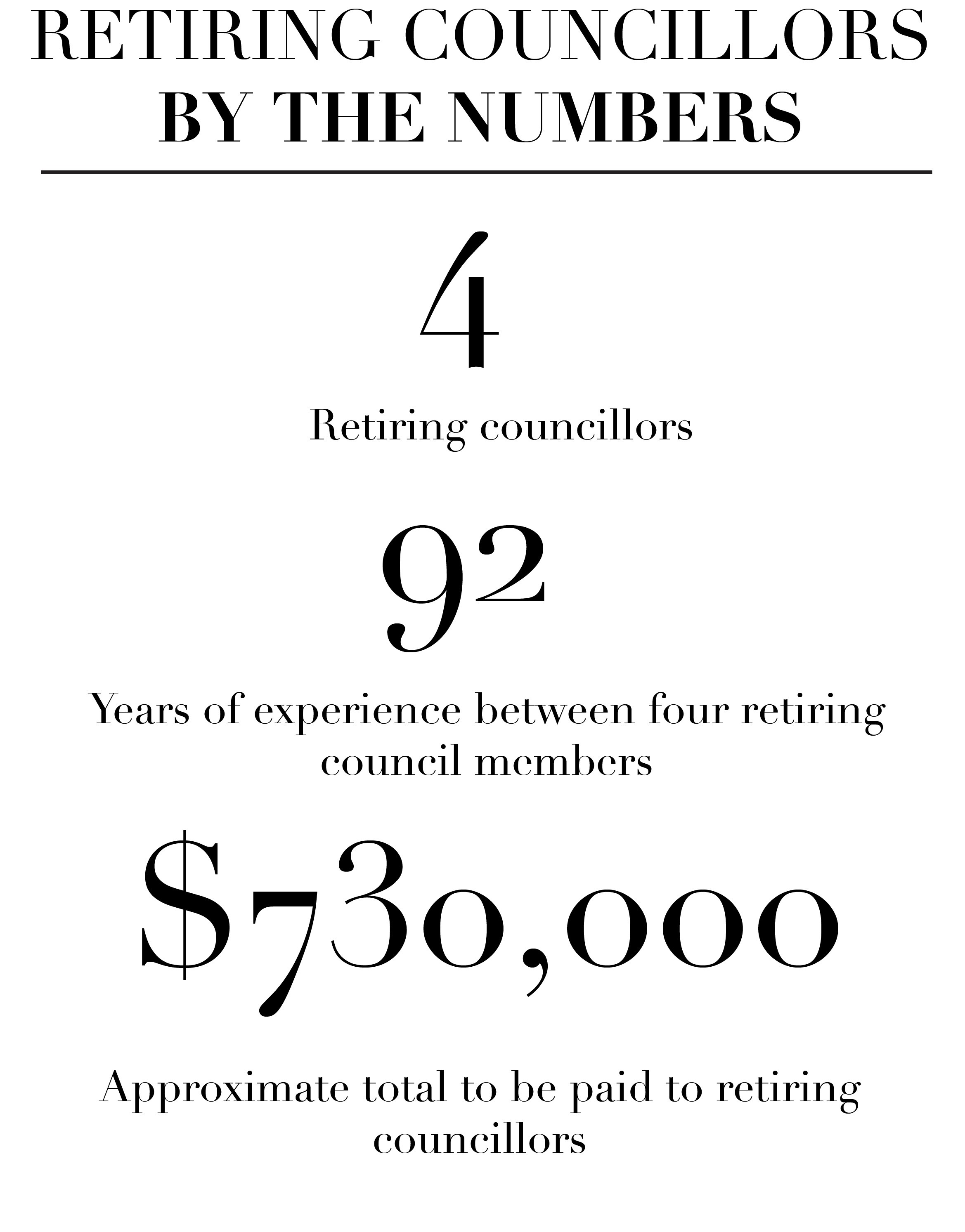 Fennell later benefited from the change after she was ousted by Jeffrey in 2014. She received a retirement allowance of $297,232 from the city alone, not including her payout from Peel Region, pension contributions and other benefits — payments incoming Councillor Jeff Bowman described as "excessive."
"I certainly don't begrudge my fellow councillors and those that have left before me what was at that time a paid benefit as part of their total compensation package," Bowman said this week, after his re-election as city councillor for Wards 3 and 4.
Jeffrey said at the time of the payouts to Fennell, "What the outgoing mayor and councillors will be getting is best described as a self-made golden parachute."
The departing mayor, who has spent significantly less time on both city and regional councils, can expect a more modest severance. According to the formula, taxpayers could be doling out nearly $56,000 — $36,907 for the four years she served in the city's top seat and $18,663 for her service on regional council. (That number does not include the time she served as a Brampton councillor from 1991 to 2003, before her leap to provincial politics.)
For the majority of the 2014-2018 council term, the mayor's salary remained at $110,722.52. But in April this year, council voted to boost the salaries of the mayor and councillors — an increase that would take effect only after October's election. The mayor's annual pay increased to $139,374, a 25.9 percent increase, whereas annual remuneration for councillors went from $84,495.06 to roughly $88,573 — a jump of 4.8 percent.
Jeffrey began her single term as mayor by cutting her own salary by about $50,000 per year, in keeping with a promise she made during her bid for the mayor's seat in 2014. The increase for the 2018-2022 term, though making up only a portion of the amount slashed by council at her behest, flew in the face of Jeffrey's original promise. The move was opposed by councillors Gurpreet Dhillon, Doug Whillans and Bowman.
As it turns out, the benefit of the salary increase will now accrue to Patrick Brown, who takes the mayor's seat on Dec. 1.
The severance being paid to former council members is separate from any ordinary pension payouts, which are administered through the Ontario Municipal Employees Retirement System. An OMERS spokesperson declined to give figures or formula information for pension benefits to be paid to the outgoing council members.
Submit a correction about this story