Photos by Joel Wittnebel and Mansoor Tanweer
Familiar faces, rivalries to define regional chair race
When a crop of new and returning councillors take their seats in the Peel Region council chambers at the start of December, one of the first decisions they need to make will set the tone for the entire four-year term.
Appointing the new regional chair will be the first order of business on Dec. 6, a decision that will set the dynamic of power between Mississauga and Brampton, which have been at odds over the very future of the region. As Peel's largest municipality, Mississauga holds 12 votes at the 25-person regional council table, which makes garnering the 13 votes necessary to win the job easier for a Mississauga candidate than for one from Brampton, which holds seven seats, or Caledon, with five.
Mississauga Mayor Bonnie Crombie is on record as wanting to see Mississauga, now a fully built-out community, become an independent municipality, while Brampton, still being developed, is determined to see the region continue. That makes the choice of a chair particularly crucial this year.
Names are already being floated for the role, accompanied by a healthy dose of rumour and jockeying for votes. Current chair Frank Dale, appointed following a contentious vote in 2014, announced in March that he would retire at the end of his term.
That opened a door several Brampton politicians hope to step through. Departing mayor Linda Jeffrey is a strong contender—though she has yet to publicly express interest. Backing her in the role would be a unifying gesture for new mayor Patrick Brown; at least half a dozen members of the new council are Jeffrey supporters.
Retiring councillors Gael Miles and Elaine Moore have both publicly expressed a desire to be appointed to the role, a potentially interesting showdown after both supported Brown during the election campaign. To be successful, any Brampton candidate would have to be able to draw considerable support from outside the city.
Some point to Nando Iannicca, who is retiring as Mississauga's longest serving member of council, as a potential candidate from Brampton's neighbour.
The appointment will follow a fall campaign season that culminated in embarrassingly low voter turnouts across the region — 34.5 percent in Brampton, 27 percent in Mississauga, 32 percent in Caledon — suggesting that local residents don't care very much about municipal politics. When it comes to the more remote position of regional chair, interest seems to drop even further; it appears that few residents know who holds the position, let alone understand the responsibilities of the job.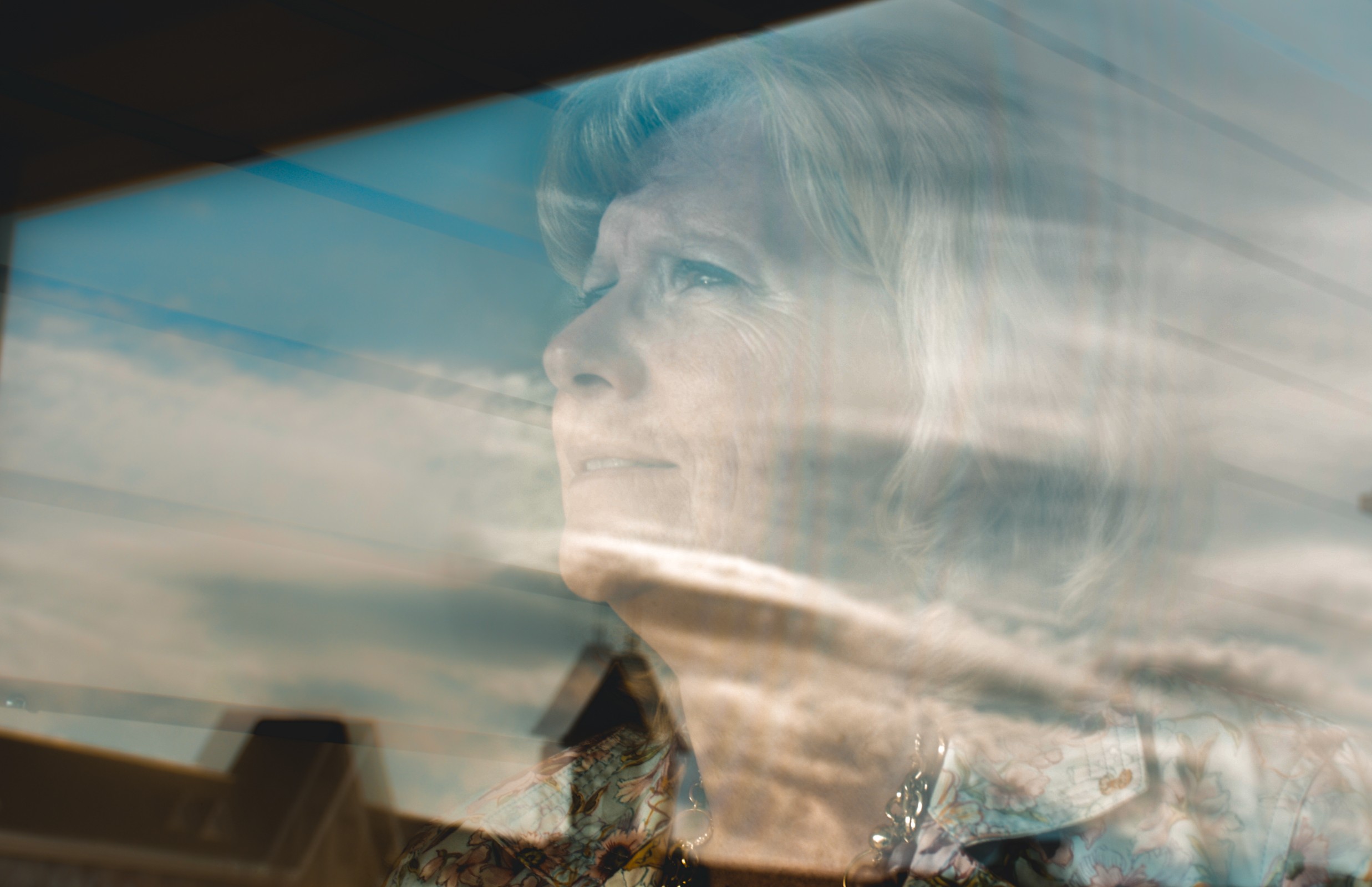 "Mayor Jeffrey has not made any decision at this point with respect to her political future. She has received an outpouring of support from Bramptonians who were disappointed in the election results. She is touched and encouraged by the public and private messages she has received."
Spokesperson for Linda Jeffrey
---
The Peel Region chair, who during full council only votes in the event of a tie, holds the baton that directs council debate and is responsible for ensuring that the business of the region flows smoothly. This includes making decisions about a wide range of regional responsibilities, including policing, paramedics, water and wastewater, public health, garbage and recycling, roads and transportation, housing support, child care, heritage, income support and long-term care.
The upcoming term will see a number of potential big-ticket issues come to the table, along with a few circling around the periphery. No doubt the budget for the Peel Regional Police Service, by far the largest chunk of the region's budget, will be a contentious issue.
The new chair will also play a critical role in discussions about council composition. Brampton has made it clear it wants more seats at the regional table. With Crombie looking to pull her city out altogether, who directs the debates on this issue may have a significant impact on the future of both cities.
For 2018, the chair is overseeing a $2.4 billion annual operating budget and $700 million in capital spending on long-range infrastructure projects.
The position requires a deep knowledge of the region, the political savvy to control debate, and a spine to stand up to boisterous councillors representing competing interests among the municipalities, a set of skills that generally comes with experience.
So it's no surprise the position generally attracts those with lengthy resumes in politics.
When the municipal campaign period began, 10 people filed nomination papers to run for the regional chair seat, which had been set to go to a public vote for the first time in the region's 44-year history. That is, until Premier Doug Ford and his Better Local Government Act cancelled the vote.
The bill received royal assent on Aug. 14 and quashed election processes for regional chair in the Peel, York, Niagara and Muskoka regions. (Waterloo, Halton and Durham regions have elected their chairs for years.)
Before the cancellation, Iannicca and nine others had filed nomination papers for the role, including Brown, who then switched gears to run for mayor, and Ron Starr, who ended up retaining his seat in Mississauga's Ward 6.
Iannicca told The Pointer he remains interested in the position. "I've never withdrawn my willingness to serve and and would be honoured if nominated for the post," he said.
While it would be highly unlikely for Brown to seek the role, it is not unheard of for newly elected councillors to make the jump.
In fact, if Starr still had interest in the role, he would be following in Dale's footsteps. (Starr did not respond to a request for comment from The Pointer.)
In 2014, Dale had just succeeded in retaining his seat on Mississauga council for a ninth term when his name was put forward for the regional chair position. In a bizarre circumstance, he was able to place a vote for himself, defeating his main rival for the role, John Sanderson, a Brampton councillor who had just lost his seat after an unsuccessful campaign against Jeffrey to become the city's mayor. After several rounds of voting, Dale and Sanderson were tied with 12 votes apiece. In the fifth round, the table shifted only slightly as Dale cast the deciding vote for himself.
The decision was highly criticized by Sanderson, who sought legal advice under the provisions of the Municipal Conflict of Interest Act that prohibit politicians voting on an issue if they or a family member stand to benefit financially from the result. But there's a grey area in the law. A clause within the act allows council members to be eligible for election or appointment to fill positions within council, even if they have a pecuniary interest.
The regional chair position pays $190,846, including salary, expenses and taxable benefits.
If council were to take a path similar to 2014—moving a current council member to the regional chair position—it would have the trickle-down effect of triggering either another appointment or a by-election in the municipality from which the appointee hails. A by-election could cost as much as $500,000 and would be bound to attract little voter interest so soon after the municipal elections.
If Jeffrey were to make a run for the role, her political capital among Brampton councillors, including several newbies who publicly supported her during the campaign, could get her most of the way to a majority. Even some of her detractors on council might vote in her favour to have a familiar and perhaps sympathetic face in the top seat at the regional table. However, she hasn't confirmed she wants it.
"Mayor Jeffrey has not made any decision at this point with respect to her political future," her spokesperson, Marcel Wieder, told The Pointer. "She has received an outpouring of support from Bramptonians who were disappointed in the election results. She is touched and encouraged by the public and private messages she has received."
A former mayor would be particularly qualified for the role of the region's CEO, her leadership experience making it easier to carry out the legislated responsibilities of a regional chair as set out under the Municipal Act. These tasks include presiding over council business to ensure it is carried out "efficiently and effectively," provide leadership in council, provide information and recommendations, and to represent the municipality at official functions. The chair serves not only as a liaison between regional staff and council, but also as connective tissue between the region and senior levels of government. The chair serves a Peel Region cheerleader, acting, as the Municipal Act suggests, to "promote the municipality locally, nationally and internationally," and to "foster activities that enhance the economic, social and environmental well-being of the municipality and its residents."
"You always consider the greater whole—what is in the benefit of the greater good," says retiring councillor Elaine Moore, who is seeking to be nominated for the role. Interested candidates will need to have their name put forward and seconded by members of council.
Moore sees herself as a credible candidate for the position, thanks to almost 30 years of political experience dating back to 1989, when she successfully ran in a by-election for school board trustee.
"I've been characterized more than once as someone who came to the table well prepared for the debate and informed," she says. "Quite frankly, … we need a strong chairman."
And while Moore has already laid out her priorities for the position, should she be chosen—including improving lines of communication between staff and council and a shift to a more proactive governing structure to respond to municipal issues—she knows the choice often comes down more to who you know than what you know.
"A lot of this decision will be premised on relationships, how people view you around the table, certain loyalties, those types of things," she says. "At the end of the day, these things are not always predictable."
Submit a correction about this story