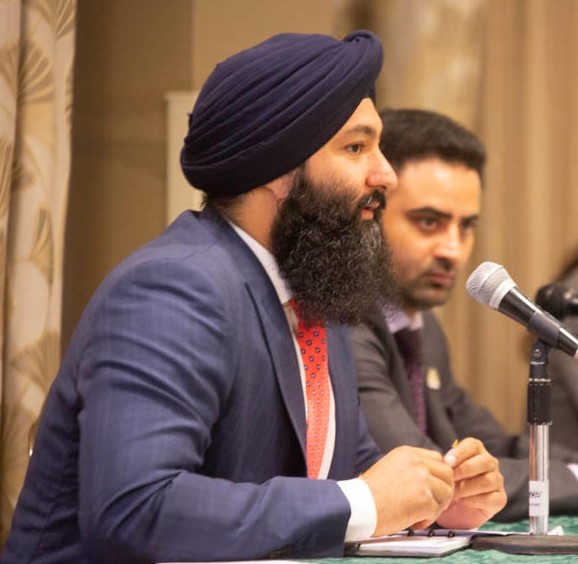 Photos by Mansoor Tanweer and supplied by the Ontario NDP
Ontario PCs quash motion to restore funding for university campuses in Brampton, Milton and Markham
Opposition Leader Andrea Horwath's move to restore provincial funding for three campuses was quashed Monday as the Progressive Conservatives defeated her motion to put the money promised to Brampton, Markham and Milton for university satellites back into next year's budget.
The abrupt decision by Premier Doug Ford's government to cancel the funding immediately after the municipal elections last week has left the three GTA municipalities reeling. For Brampton, plans for a Ryerson University campus have been tied to an overall downtown economic development proposal.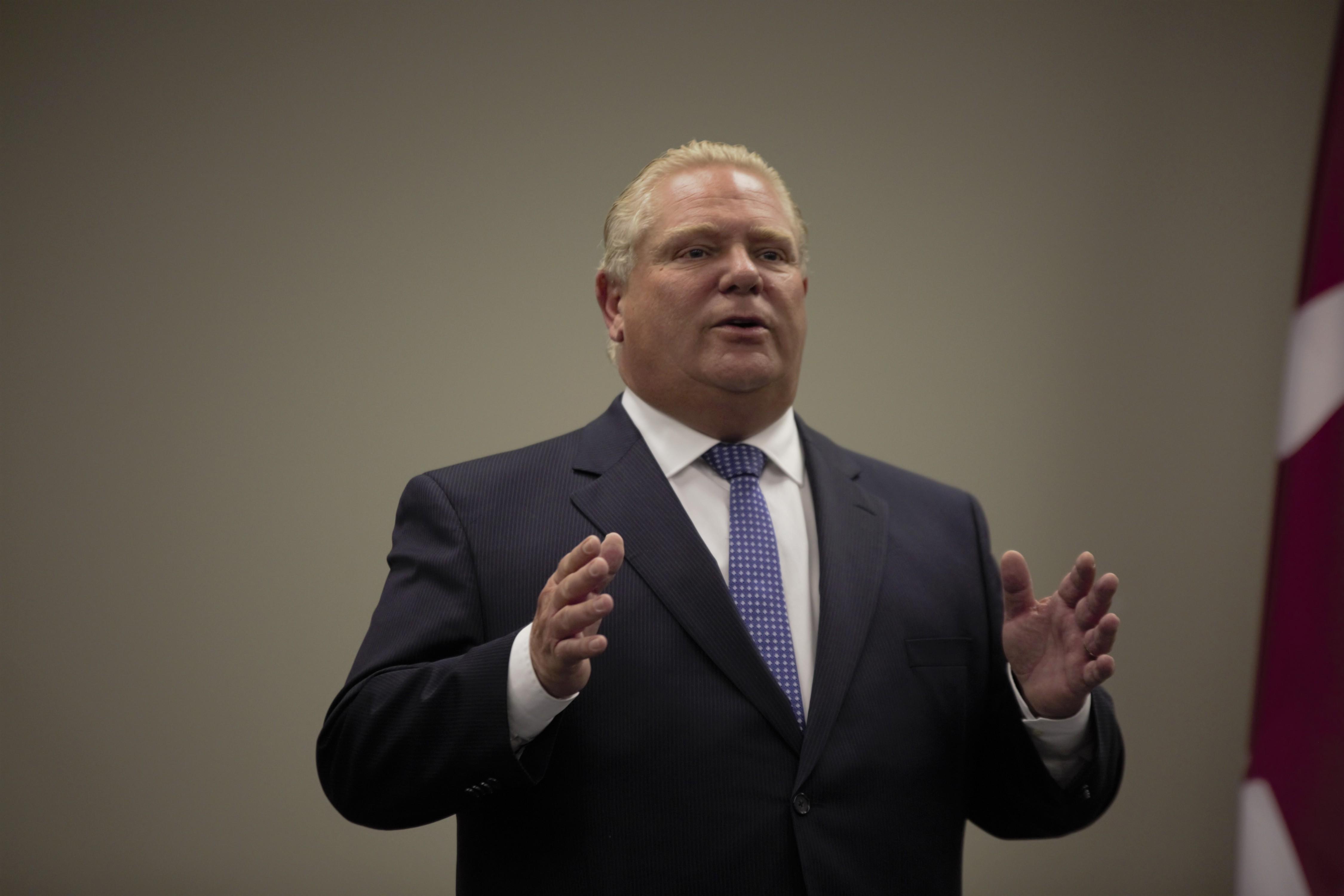 "[Premier] Doug Ford has ripped opportunity out of the hands of thousands of students that were counting on these campuses. Too much depends on getting these universities built to let Doug Ford rip up expansion plans overnight," Horwath said in a news release. "For too long, parents in growing communities like Brampton were forced to send their kids out of the community to get an education."
The motion was defeated in a 61-36 vote, mostly along party lines.
Notably absent from the vote were both of Brampton's PC MPPs, Amarjot Sandhu (Brampton West) and Prabmeet Sarkaria (Brampton South), though both had been present during proceedings leading up to the motion.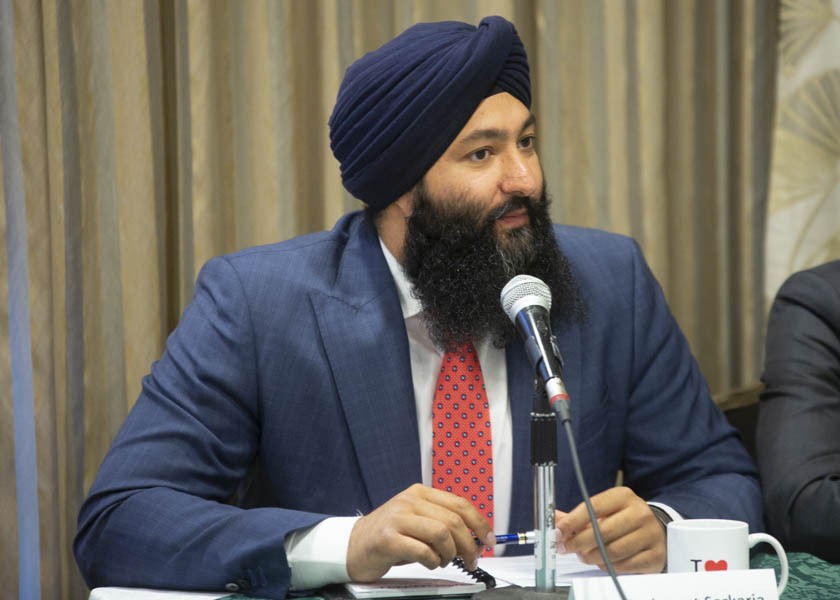 Brampton South PC MPP Prabmeet Sarkaria

Brampton NDP MPP Gurratan Singh told The Pointer after the vote that the decision by the PC government shows it's only interested in the vote-rich 905-cities during election time.
"It's showing that these changes are not a priority for this government and they don't care about their needs and their concerns," he said. "In Brampton specifically, the universities are a huge, huge issue. Everyone really, really wanted this university to come into Brampton and wanted to support it and the government's decision was very short-sighted and it's something the whole community is taking very negatively."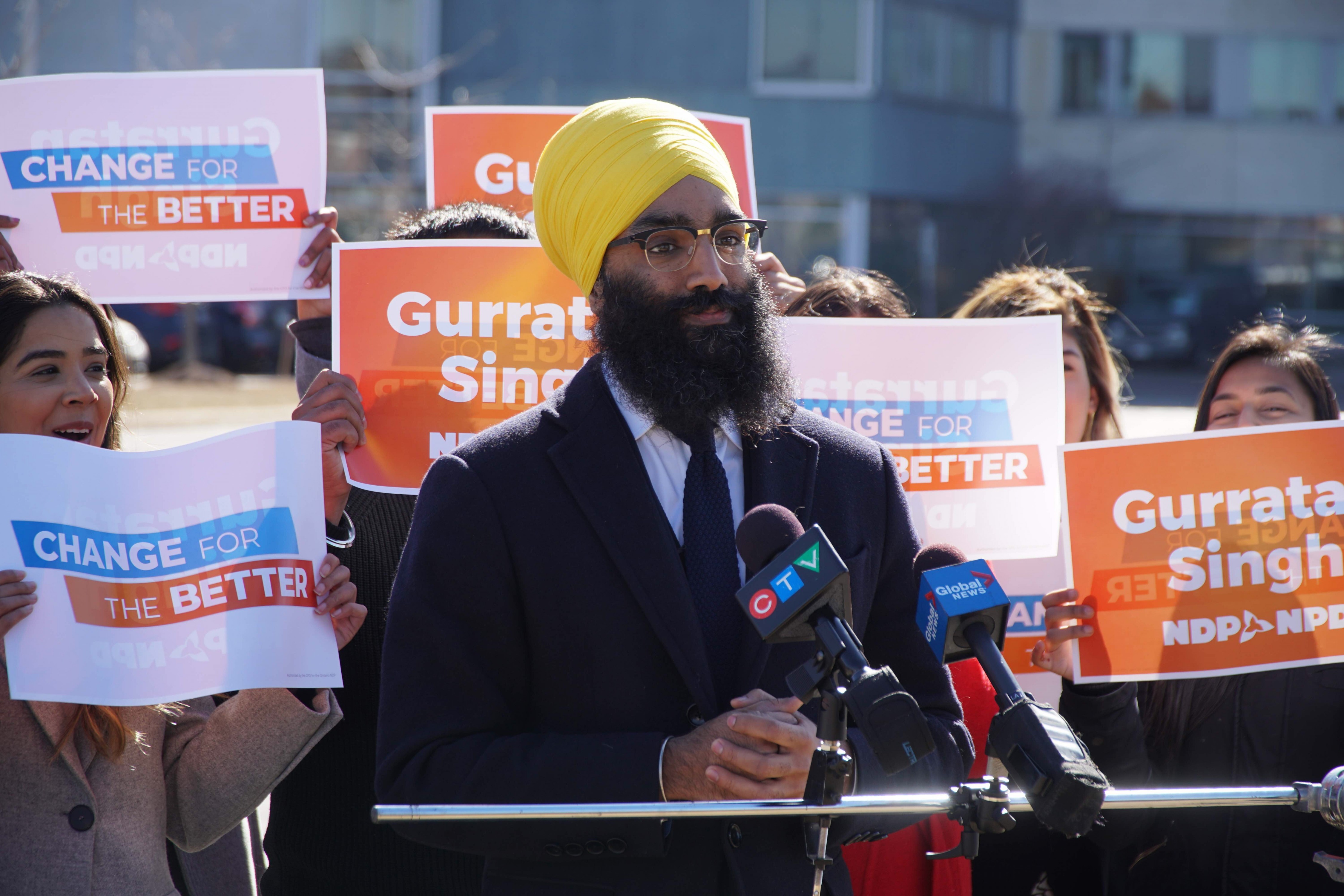 He said the move by Ford's government reveals a short-sighted view of the financial stress the province currently faces.
"They fail to realize that universities themselves are huge economic drivers. If they had a longer-term vision in regards to this issue they'd realize that the universities would have paid for themselves and then some."
Regarding the decision of his Brampton PC colleagues who walked out before the vote, Singh said it shows loyalty to the party, ahead of those citizens who voted for them expecting strong representation.
"Once again, this is an issue that I would hope they would put their city in front of their party. Because Bramptonians are united on the issue that we need a university and their lack of attendance is problematic because they know as well as I do that the people of Brampton want a university. The member from Brampton South had previously spoken in support of a university, to see it cancelled like this is problematic and the fact that he didn't show up today is also incredibly problematic."
The PCs have repeatedly cited the province's ballooning $15 billion deficit as the reason for the cancellation, while failing to mention the large return on investment the projects—extensions of Ryerson, York and Laurier universities—could provide the province and the cities, or the costs municipalities have already incurred in preparing for the campuses.
Earlier in the day, Minister of Training, Colleges and Universities Merrilee Fullerton was bombarded with questions about the campus funding cancellations by MPP Chris Glover (NDP, Spadina–Fort York) during question period.
Glover questioned the governing party's credibility in the 905 area-code cities. "When the Conservatives needed votes in these communities, they promised everything to everyone. But now they are in a position to deliver, and it's another promise broken. Why is the government taking these 905 communities for granted?"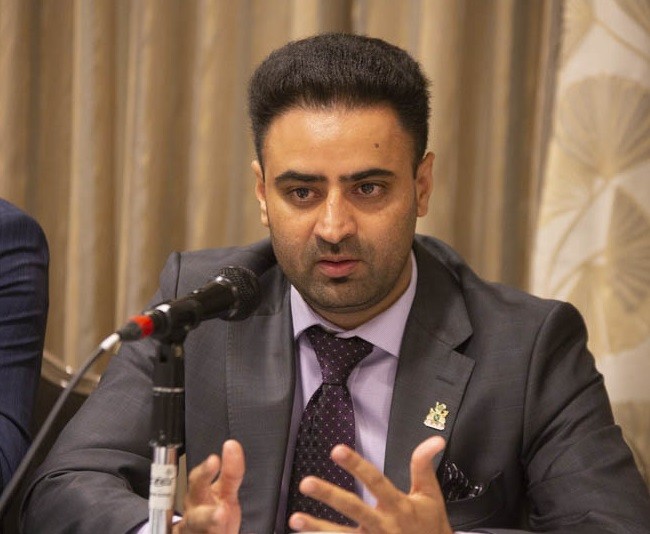 Brampton West PC MPP Amarjot Sandhu
As Brampton backbench PC MPP Amarjot Sandhu sat silently, Fullerton began her answer with the phrase "our government, again, has had to make tough decisions about projects across Ontario"—a phrase she has repeated numerous times, verbatim, when facing tough questions about the cancellation. She added quotes from an opinion piece published in the Globe and Mail by Trent University President Leo Groarke, suggesting there isn't a need for the new campuses: "In a situation in which the system is characterized by a lack of students, creating entirely new campuses takes students away from existing campuses at a time when they are scrambling to find students they need to fill the spaces they already have available."
Groarke was citing an old report by the Higher Education Quality Council of Ontario, an independent advisory committee that provides recommendations to the ministry Fullerton now leads.
The report, titled University Sustainability Signal Data 2017, at first paints a bleak picture of postsecondary enrollment in Ontario. It shows that 2015 marked the beginning of a decline in enrollment across various regions of Ontario and projects a 9 percent decline between 2015 and 2021, after which student numbers would begin to recover. It projects that the numbers would not return fully to pre-2015 levels until 2033.
The report is, however, careful to point out that the university ecosystem in Ontario is not in dire straits. The data projects a significant recovery in enrollment numbers and says "Ontario institutions are not likely to go bankrupt. They have shown themselves to be remarkably adept at balancing expenditures against revenues, even during times of constrained funding and when faced with a looming budgetary shortfall."
The sustainability report offers further reassurance to the public and policy-makers, commenting that, "there is no suggestion that any Ontario university is unsustainable at this time. While there is a sense of urgency to gain a better understanding of the sustainability landscape, there is no sense of panic about the situation at hand."
Fullerton's statements fly in the face of the previous government's 2013 rationale for the university expansion in the first place. The reasoning was highlighted in a report commissioned by the City of Brampton to emphasize the positive impact of a new university, which states that in December of 2013, the Ministry of Advanced Education and Skills Development, now the ministry Fullerton runs, committed to funding 60,000 post-secondary educational spaces across the province, to meet demand.
The document points out that over the next two decades Brampton's population will continue to explode, from about 600,000 residents as of 2016 to almost 900,000 by 2041.
Numbers provided in the City of Brampton Economic Impact Statement, created by Urban Metrics, also looked at the potential economic benefit of a university in Brampton.
The assessment shows that 622,000 new residents will come to Peel Region between 2011 and 2041, accounting for 14 percent of the growth in the Golden Horseshoe area. Brampton's growth also makes Peel the third fastest growing region in the Horseshoe.
The report forecasts demand for a university in Peel Region by examining demographic growth. In Brampton alone, the number of residents within the 18-24 age group, the typical age of university enrollment, is expected to grow by 35,400 between 2011 and 2021.
Fullerton, in response to a different question by Glover, read a letter she said was sent to her by Danny Chang, president of the Ontario Undergraduate Student Alliance.
"At OUSA, we believe in responsible investment that will effectively improve the lives of students and the future of our society. That is why our students want to communicate alignment with your (Fullerton's and Ford's) decision on Oct. 23. We believe that the Ontario university sector should ensure that any new or growing university institutions and campuses are financially sustainable," Fullerton said, reading the letter aloud. No details for hyper-growth cities such as Brampton were provided to support Chang's generalization that expansion isn't sustainable.
Brampton's economic impact statement touts the potential revenue a university in the city could generate. A projected student population of 5,000 could be expected to yield $492.7 million worth of economic output. Construction of the university campus was expected to cost roughly $329.6 million and the joint-use innovation centre planned to be built alongside the campus would come with a $114-million price tag.
Those investments would see significant returns. Building the project would create an estimated 3,150 temporary jobs with a one-time economic output of $678.8 million. Ongoing return on investment would be $361.7 million, from 2,235 permanent jobs created. The innovation centre would yield an estimated $293 million in economic benefits.
Submit a correction about this story