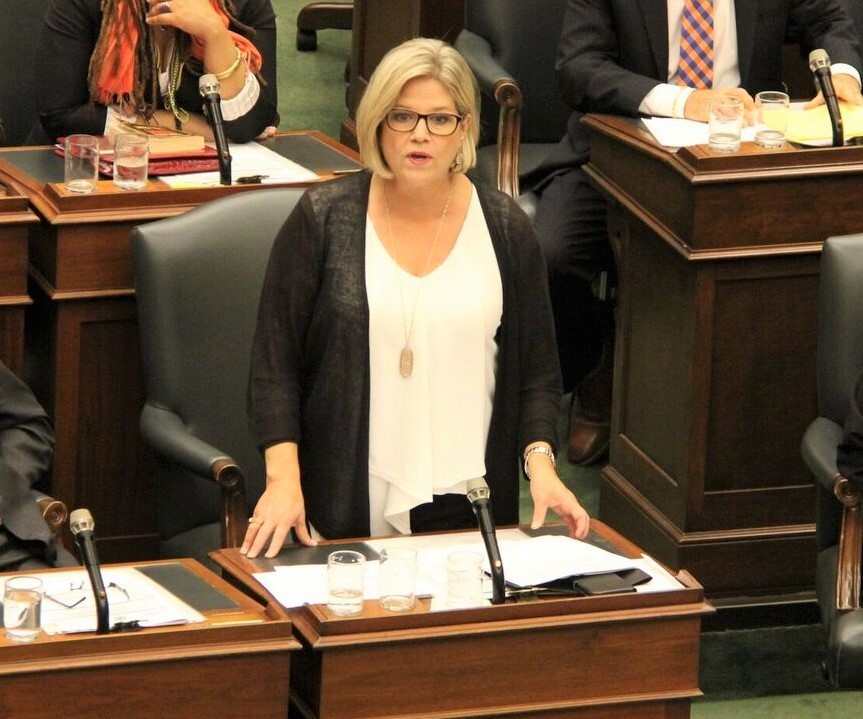 Photo courtesy of Ontario NDP
Andrea Horwath, Brampton's opposition MPPs call out Ford government on cancelled campus funding
Brampton's two Tory MPPs remained silent Wednesday on the loss of $90 million promised for a Ryerson University campus in the city—cancelled within a day of Patrick Brown's win in the mayoral election. Meanwhile, inside Queen's Park NDP leader Andrea Horwath and three Brampton NDP members of the legislature were calling the move myopic and disastrous for the city's economic plans.
The Doug Ford government claims the money promised by the former Liberal government—and cheered recently by some Tory MPPs whose constituents stood to gain a new campus—was too much for the province's strained budget.
To see the full article content, please subscribe to The Pointer.
Subscribe