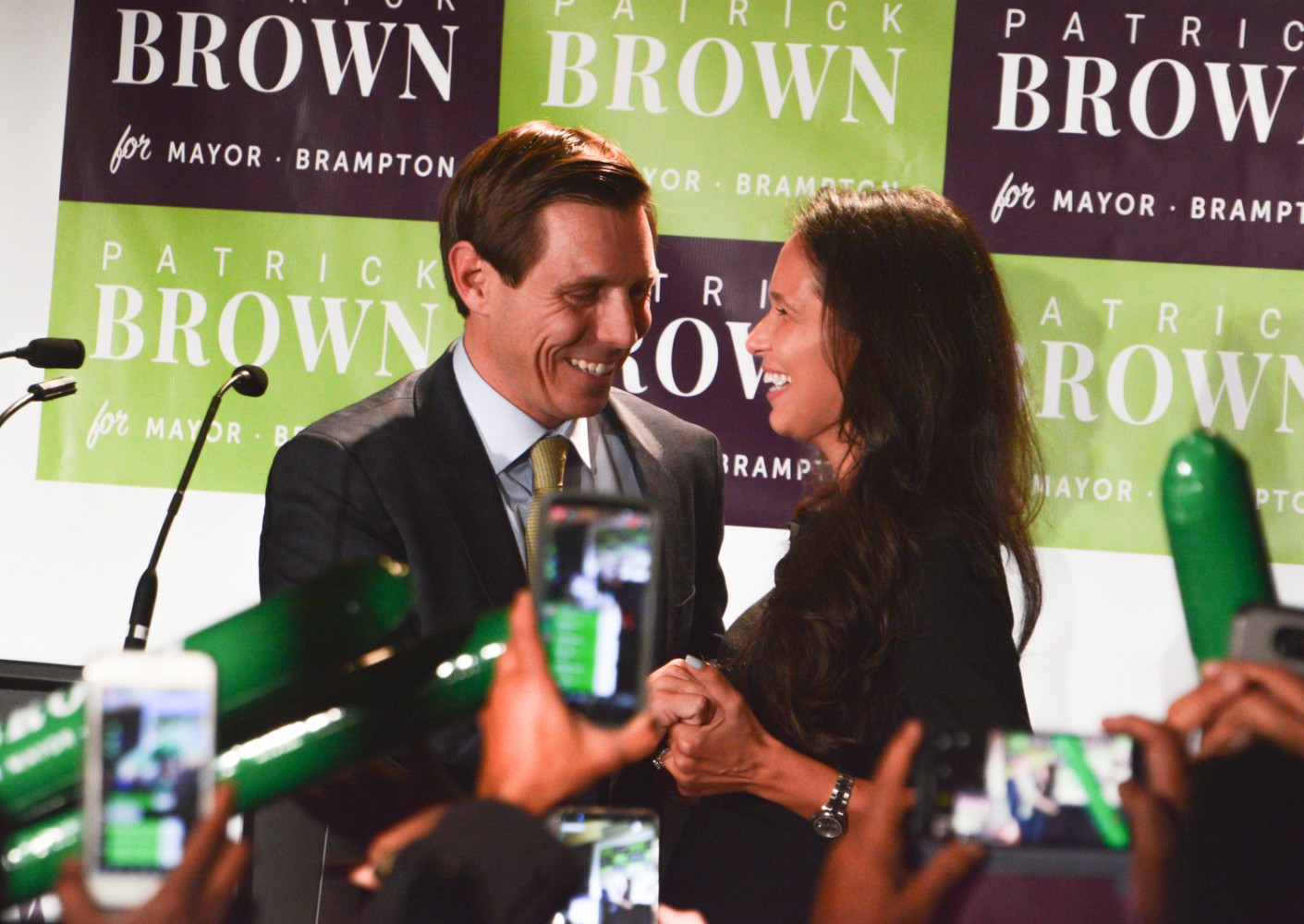 Photos by Joel Wittnebel
Redemption in Brampton: Brown takes mayoralty with a 4-point win
In stunning fashion, Patrick Brown completes a spectacular political comeback, defeating incumbent Linda Jeffrey to become Brampton's next mayor. Some 44 percent of the vote was enough to seal the deal, completing a campaign that has been both divisive and a clear view into the issues affecting the city.
In a victory speech before a cheering crowd, Brown recounted a number of these issues, while also delivering his message for the future.
To see the full article content, please subscribe to The Pointer.
Subscribe