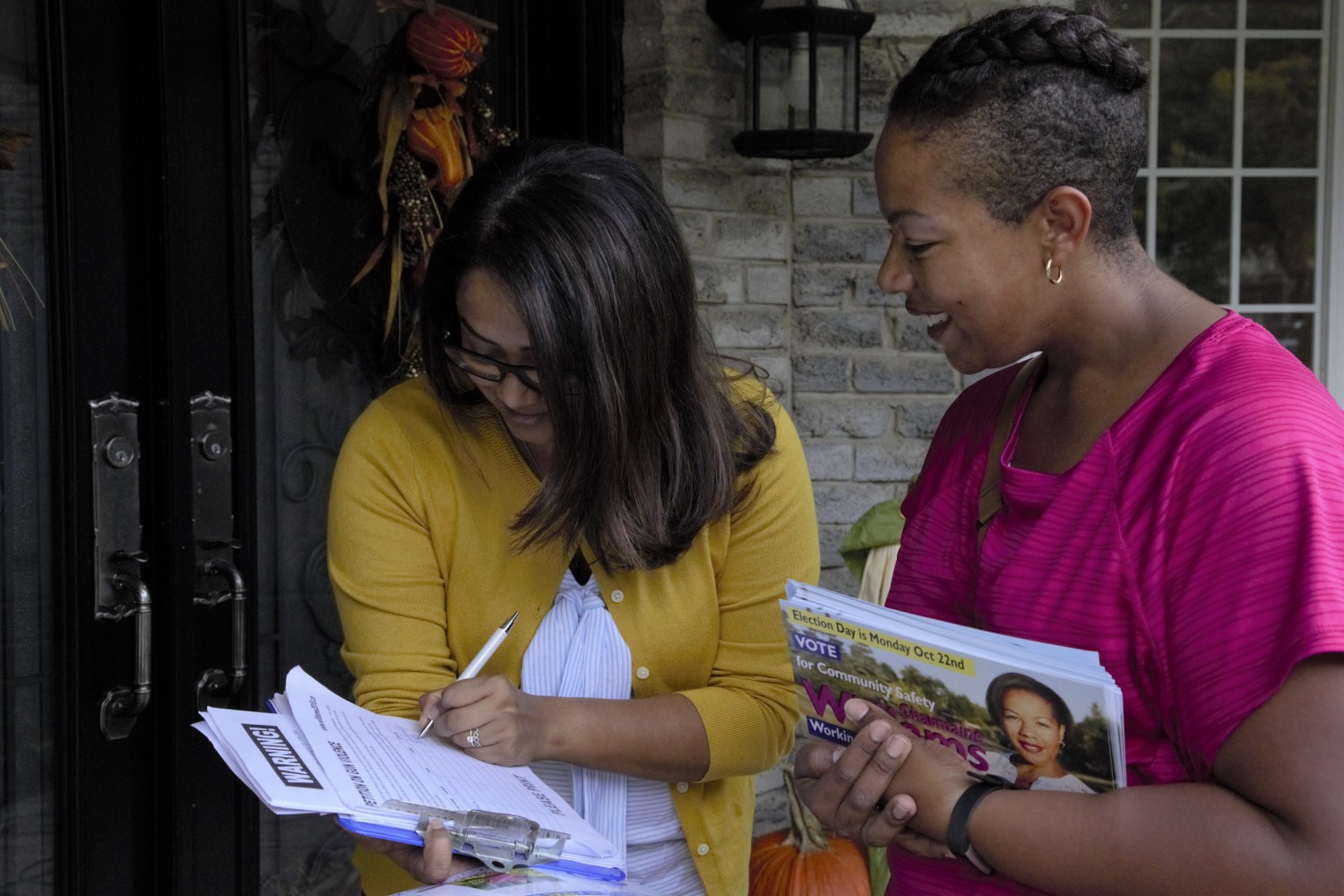 Photos by Mansoor Tanweer
New council emerges after wild election night
Charmaine Williams, seen here, is one of the new Brampton councillors who will lead the city. While attention was focused on the Brown-Jeffrey matchup as the election drew to a close Monday night, there were exciting changes happening at the ward level.
Four fresh faces on council, boosting diversity at city hall, and a new mayor may significantly change the dynamic in the coming four years — if old divisions on issues such as transit don't begin to play out all over again.
To see the full article content, please subscribe to The Pointer.
Subscribe