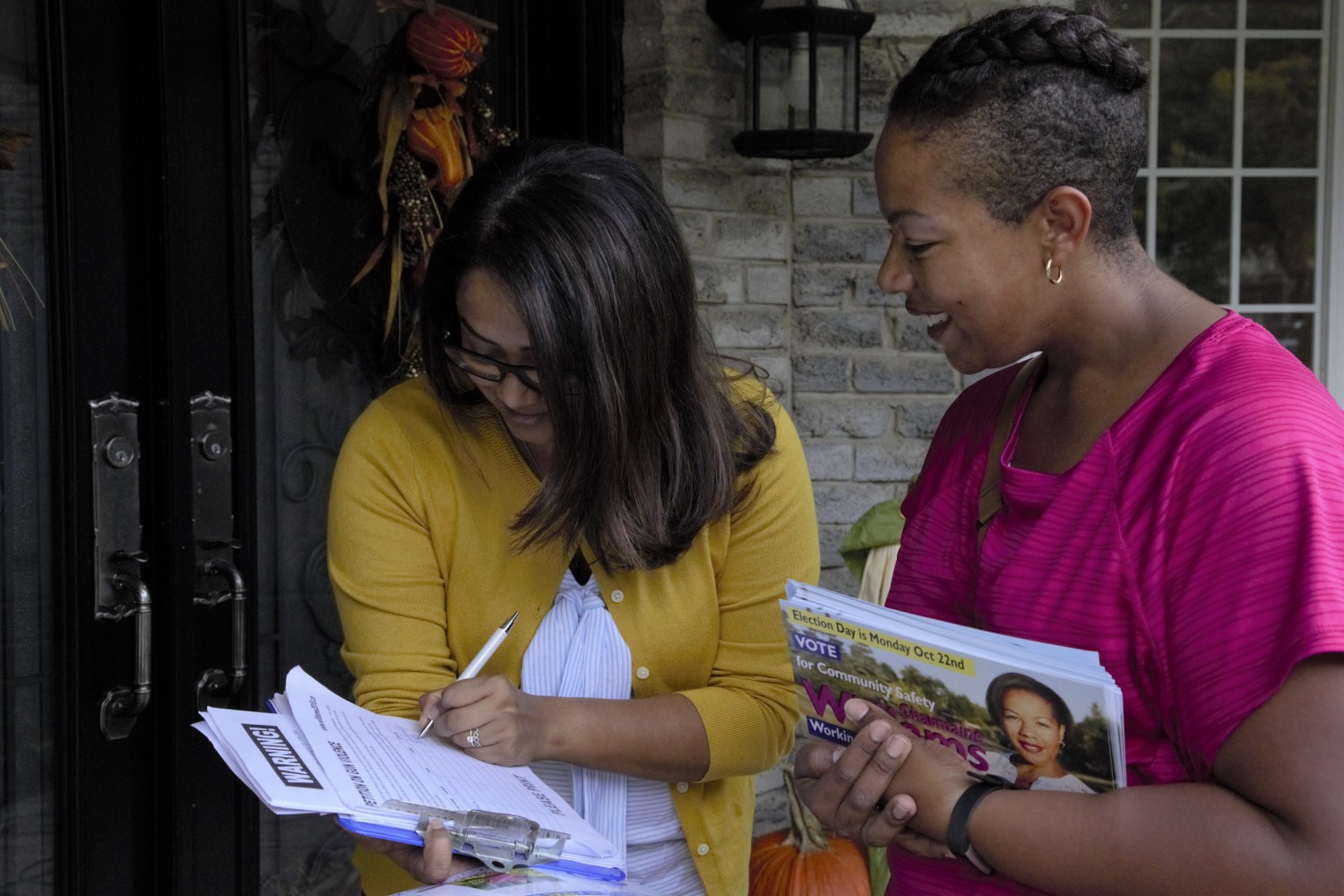 Photos by Mansoor Tanweer
New council emerges after wild election night
The change that Brampton wanted has arrived.
With most attention on election night focused on the stunning victory of Patrick Brown over Linda Jeffrey in the mayor's race, some may have missed the exciting council races, nail-biters in many cases, playing out across the city.
The result: Four fresh faces, and four members who identify as visible minorities (a considerable increase from the previous one). Two councillors making the successful jump from the city to the region. Four incumbents retaining their current seats, against a long slate of challengers.
Two of the more intriguing races to watch as election night wore on played out in Wards 1 and 5.
Former councillors Grant Gibson and Elaine Moore, having announced their retirement from the political arena, left the door wide open for a pair of fresh faces. Newcomers Paul Vicente, who was unsuccessful against Moore four years ago, and Rowena Santos, in what turned out to be a winning campaign tactic, teamed up to run for the regional and city seats respectively, delivering carbon-copy platforms and websites, with the not-so-secret support of Jeffrey, who had hoped to create a bloc of councillors she could work with.
Vicente toppled a list of six candidates to earn the regional seat, garnering 43.6 percent of the vote, ahead of his closest challenger, Mario Russo, with 31.7 percent. Santos, facing a much busier ballot of 11 candidates, was able to pull in over 7,000 votes, or 41.3 percent, to secure the city seat.
Next door, in Wards 2 and 6, it was a dual victory for the incumbents. Michael Palleschi kept his moniker on the nameplate in council chambers, convincing 35.5 percent of voters to keep him in office. It was a close call for Palleschi, whose father Paul had held the regional seat for decades before stepping down to make way for the son in 2014 (Paul Palleschi passed away shortly after). Newcomer Gurpreet Bains appeared to be closing in early on election night, but eventually came up short with 28.9 percent of the vote.
At the city level, incumbent Doug Whillans earned 28.9 percent of the vote, pushing out eight other challengers to win another four years on council.
It was another pair of lockdown victories for incumbent councillors in the city's southern Wards 3 and 4, though early on it didn't quite look that way. Incumbent Martin Medeiros was probably doing a bit of hand-wringing as he took on a slate of four challengers for his regional seat, a list that included former councillor John Sanderson. Sanderson was bumped out of politics in 2014 after an unsuccessful campaign for mayor against Jeffrey.
Surprisingly, Sanderson's name recognition was not enough to earn him the seat. Medeiros, who only won by about 100 votes in 2014, took it decisively, perhaps with the benefit of being the incumbent this time, winning by seven points, with 38.8 percent of the vote to Sanderson's 31.7 percent.
In one of the largest showings of support for an incumbent councillor at the city level, Jeff Bowman retained his spot with over half of voters (52 percent) putting the X beside his name. It was a commanding victory over his closest challenger, Harpreet Singh Hansra, who drew 22.8 percent.
Defeating name recognition at the municipal level is a difficult task for any newcomer. So, if there comes a chance to snag an empty seat, the race usually heats up quickly. This was the case for the city seat in Wards 7 and 8. Incumbent Pat Fortini's jump to regional council, garnering 52.6 percent of the votes, left an opening for a newcomer to replace him.
The nine-person ballot chopped up voter opinion, but at the top of the list was Charmaine Williams, who earned 25.7 percent of the vote.
Charmaine Williams
A similar dynamic unfolded in Wards 9 and 10, vacated by regional councillor John Sprovieri in his bid for the mayor's seat (he was defeated, garnering just over 5,000 votes, or 4.7 percent), and former city councillor Gurpreet Dhillon looking to move to the region. Dhillon won convincingly over his two challengers in the regional race with 55.4 percent of the vote, more than double the support earned by Vicky Dhillon, a former councillor and ally of ex-mayor Susan Fennell, who was widely thought to be the main challenger in the fight between two Dhillons with council experience.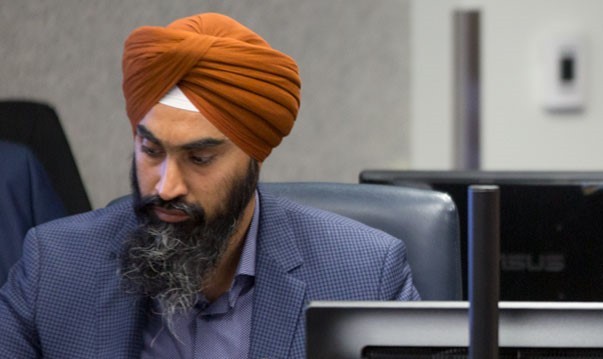 Gurpreet Dhillon
The open city seat drew another full ballot of newcomers. Peel District School Board trustee Harkirat Singh was the eventual victor, with 42.8 percent of voter support.
With campaigning over, the winners will now need to turn toward making the changes they were elected to deliver.
A large part of the task will be healing the divisions inside council chambers that often paralyzed city business over the past four years. It's not impossible that Linda Jeffrey's presence will still be felt at council. Her allies, Dhillon, Medeiros and Fortini, all retained their seats and were certainly hoping for a Jeffrey victory. The campaigns of Santos, Vicente and Singh were also linked to Jeffrey either through canvassing or social media. What that means for a new council led by Brown is uncertain.
However a new term is meant to be a fresh start. That many of Jeffrey's slate of candidates were successful doesn't mean the next term will look like the last one.
Whether the divisions of the past are repeated or erased will come down to Brown's leadership and if he has the ability to bring council together, as well as open minds on the part of new and incumbent councillors.
Submit a correction about this story