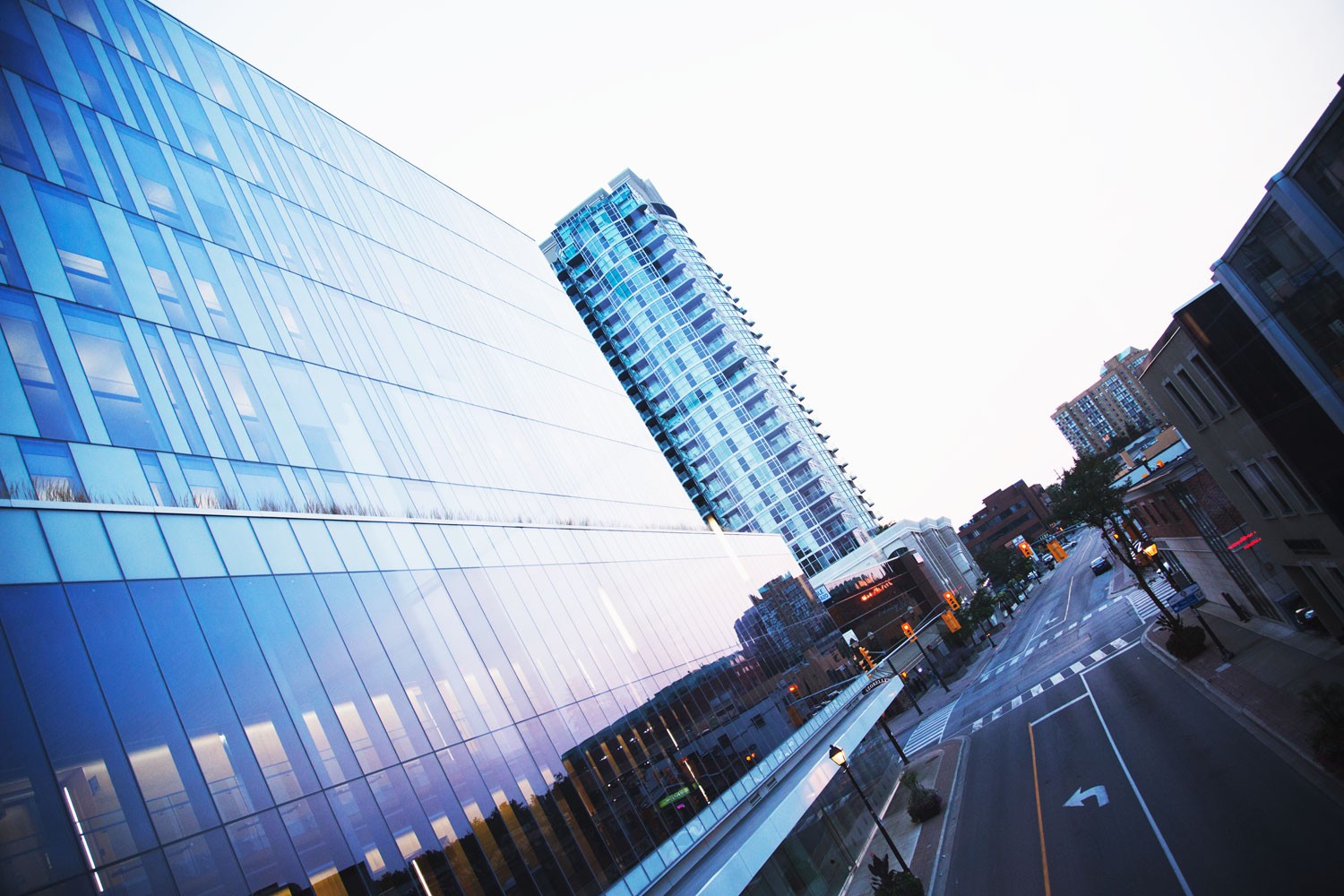 Photos by Joel Wittnebel and Mansoor Tanweer
A changing dynamic: does Brampton council need more diverse voices?
Imagine two rooms, side by side.
They're plain, square spaces with blank walls. The rooms are connected by three windows.
In one room stand 11 people; in the other, 50. Some men, some women; some black, white; some Chinese or South Asian; some Christian, Hindu, Sikh. All are acquainted with the 11 in the first room.
In this world of two rooms, the 50 are dependent on the 11 to live comfortably. They need the 11 to pass them food, water, medicine, and whatever else they may need to feel comfortable in the world of their room.
In the beginning, things are managed fairly simply. The 11 work quickly to hand the moving mass of 50 people whatever they need through the drive-thru style windows between the rooms. Everyone is happy.
Things are working so well that more people arrive in the room of 50. Before long, there are 100 people in the room. It's getting tight in there, but the 11 in the other room are able to manage the workflow.
But more people keep coming. More people with different needs and different wants. Eventually, the 11 begin to consider building another room to accommodate the growing population. The washroom facilities are strained; space is lacking for some to practise their religious rites; others are just looking for some peace and quiet.
It gets so bad that some of those in the crowded room start to rebel against the 11. They think they could do a better job managing the growing mass in their room. They've been there; they know them; they can do better.
Do you see where this is going?
Brampton's council chamber is one of those rooms, and the city as a whole is the other. As the city has continued to grow, both in size and diversity—Brampton is now Canada's ninth largest municipality and growing at three times the national average—so have its needs.
With increased size comes increased risk: more affordable homes need to be built, infrastructure needs to be updated and maintained, and services need to be expanded and made affordable enough for a growing population.
The leadership group, those occupying the 11 seats inside council chambers, need to be able to identify the risks and connect with an ever-diversifying population: the sensitive needs of an aging population, for example; or issues touching on religion, such as the building permit for a new temple. Brampton needs leaders able to effect solutions to complex issues — which demands a broad collective experience that currently is often lacking.
Brampton isn't alone in struggling with a lack of appropriate diversity in its civic leadership.
A 2011 Ryerson University study titled The Diversity Gap painted a bleak picture of visible minority representation in the GTA at all levels of politics. It described minorities as "woefully" under-represented. Across the GTA, 40 percent of the population identifies as members of a visible minority, compared with just 11 percent of politicians.
The greatest diversity is apparent at the provincial level, where Brampton stands out. All 10 of the city's politicians reporting to either Queen's Park or the House of Commons identify as visible minorities. A similar trend is seen in Mississauga, where three of the city's MPPs and four of its MPs are visible minorities. This means that overall, nearly 80 percent of the two cities' politicians at the federal or provincial level identify as visible minorities.
Here comes the cliff.
Ryerson's 2011 report noted that it's at the municipal level where minority representation tends to fail. Only seven of the GTA's 253 elected municipal representatives in that year were visible minorities.
You might chalk it up to voters' level of awareness, candidate willingness, or perhaps point to the money involved, but in Peel Region, that's still the harsh reality seven years later.
Of Brampton's current council members, Gurpreet Dhillon is the lone minority. All 12 Mississauga council members are white.
Simple math says that within these two cities, 4.5 percent of municipal councillors — that is, Dhillon alone — are visible minorities. That pales in comparison to the population statistics: 57 percent of Mississauga's population and and 73 percent of Brampton's are visible minorities.
Over the next 20 years, Brampton's population is expected to balloon to close to 1 million, bringing more diverse voices and issues. If city council maintains the status quo, will it be able to keep up?
Diversity needs to be paired with inclusion, and Brampton council has at times found that difficult. Take the hamfisted response of councillor and now mayoral candidate John Sprovieri, relayed via social media across the GTA earlier this year, to a constituent's email titled "Why are white people still planning Brampton's future?"
Sprovieri responded that, "to be fair, people of all races, colour and creed are eager to come to Brampton and Canada because the white people of this nation have developed a great system where everyone is welcome and can live peacefully together." He completed that thought with, "I hope that the newcomers will learn the values of the white people so that Brampton and Canada will continue to be a favourite destination."
Sprovieri was eviscerated for those statements online; he would later apologize and be sanctioned for the remarks after an integrity commissioner investigation. Council also voted in favour of putting all members through diversity sensitivity training, something already mandatory at many large companies and postsecondary institutions.
The story, which went as viral as almost any story on municipal politics can go, highlighted what appears to be a growing gap between councillors and those they represent, perhaps in both age and ethnicity — as well as a strong desire for more representative and aware leadership at city hall.
It's early October, and the heat of summer lingers, the humidity thickening the air to soup.
Inside the campaign headquarters of Gurpreet Bains, the young, 31-year-old old lawyer sits down in her sleek all-black outfit and folds her arms across her chest. She's ready.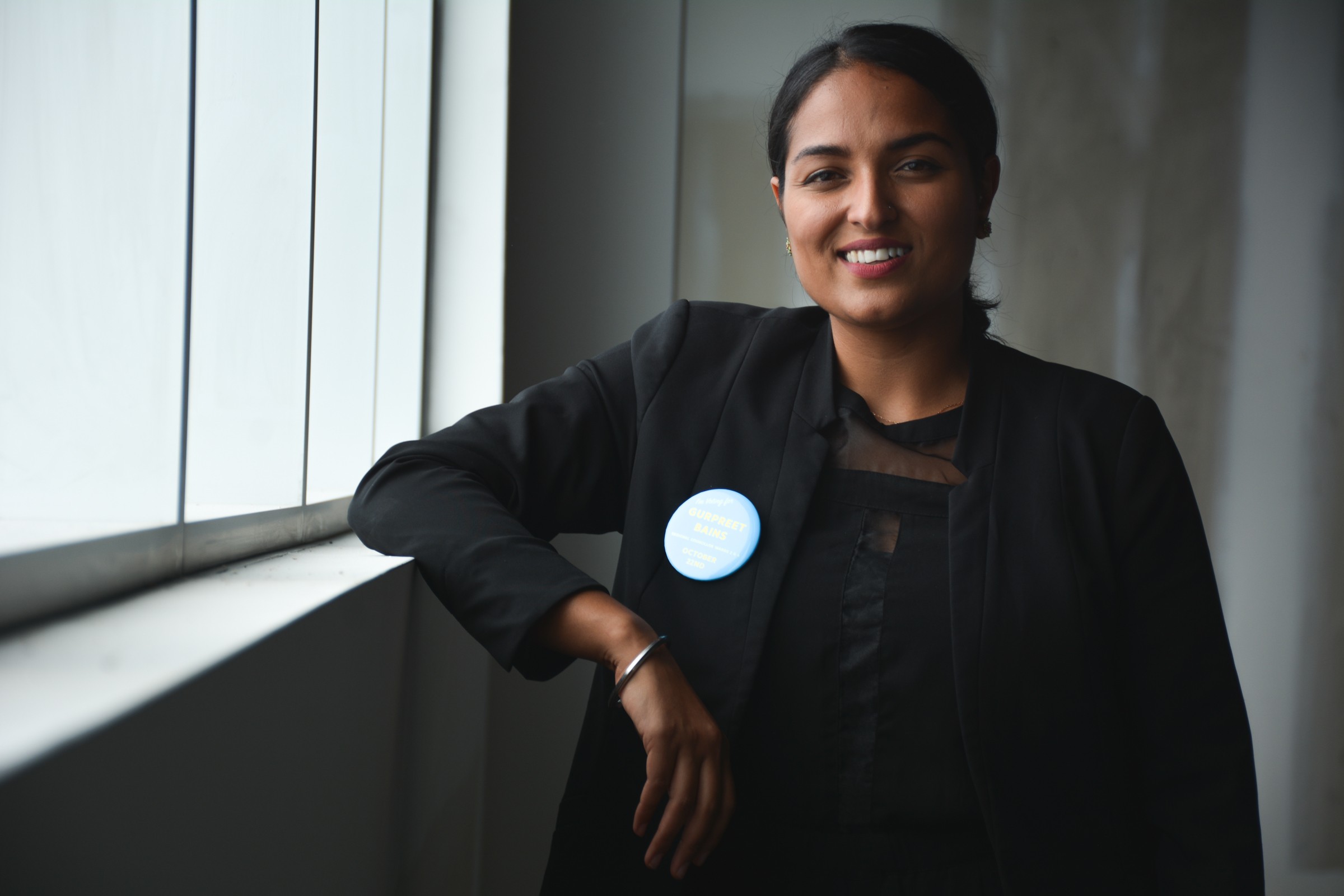 The determination in her words is fuelled by knowledge, quiet confidence, and fresh memories of a tragedy that befell her family earlier this year, before she began her fight to win the regional council seat in Wards 2 and 6.
Her young cousin was murdered, shot to death, here in Brampton, just one of the victims of gun violence that has made this the city's deadliest year. Bains, who chooses not to talk more about her cousin's death, is trying to flip the narrative.
"I've tried to turn something really negative into something positive and just ensure that it doesn't happen to anybody else," she says. "As the family of a victim, it's quite a helpless feeling, and this has empowered me to make change."
Bains, if elected, would be the first visible-minority woman to earn a seat on Brampton council. The idea of running tugged at her with both a sense of possibility and doubt.
"I definitely thought twice about it when I made the decision, because I was like, there's really nobody that looks like me, and I know that for 34 years it's been this one family sitting in this position."
The council seat has been a stronghold for the Palleschi family, with incumbent Michael Palleschi winning election in 2014, following in the footsteps of his father, Paul, who had held the seat for almost 30 years. (The elder Palleschi died in 2016.) In addition to Palleschi, Everton Campbell, Shannon Iyer, Allan Jones, Lateef Kaliq, Nisha Luthra and Raghav Patel are running for the seat. [The Pointer is not endorsing any particular candidate.]
Bains' campaign headquarters sits above an Indian grocery store and several ethnic restaurants — perhaps the perfect place for Bains, a self-described foodie. The lifelong Brampton resident is well aware that the city's young, diverse population could be a lightning rod for potential new employers. Someone who fits that demographic could be a valuable asset for council.
"It's upsetting to see that our council doesn't represent the people that live here," Bains says. "It's nerve-wracking. If I'm completely honest, I've never done anything like this before, but it's really my passion that's driving me to do this."
Passion, paired with perhaps the pessimistic inkling that things could go really wrong if people like her don't step up and get themselves elected. "I'm worried about our future. I'm worried about the fact that youth aren't represented, seniors aren't represented, vulnerable groups are never addressed in council either. And I just wonder, who's fighting for us? I want to do that."
---
There is hope for change.
Shift briefly from the municipal level to the regional level, where responsibility for directing police is a major part of the political portfolio. The Peel Regional Police force was embroiled in controversy a few years back when activist groups came forward with scathing depictions of the force's use of carding, a police tactic that involves randomly stopping people on the street and gathering their personal information in non-investigation situations. The procedure, which appeared to target young men of colour, was labelled racial profiling, and statistics were to back that up. Later reports showed that over a five-year period, black citizens were up to three times more likely in a given year to be stopped by police for "street checks" than white citizens.
Concerns were compounded by the fact that only 13 percent of Peel police officers identified as visible minorities (compared to about 65 percent of the population of Brampton and Mississauga).
Carding was steadfastly defended by Chief Jennifer Evans, over the objections over the some politicians sitting on the Peel police services board, and she curtailed it only when forced to do so by new guidelines issued by the province. In 2017 the board hired the Canadian Centre for Diversity and Inclusion to conduct a diversity audit that will analyze, among other things, the force's hiring practices.
"We are committed to attracting and developing professional and skilled employees that are reflective of our diverse community," Evans said in a press release about the audit. The report is slated for release in November.
The issue has found its way into this fall's campaign debates, including one hosted by The Pointer in September. Candidates have been asked what they'd do about the lack of diversity in Peel police and on council.
Candidate platforms published online signal a growing recognition that the monotony on council is a flashing warning light, but few have plans for how to fix it.
"Brampton is a diverse city — minority persons and groups often struggle to have their needs met when it comes to finding support that is inclusive and culturally sensitive," Patrick Brown says on his mayoral campaign website. However, the platitudes aren't accompanied by a concrete plan for remedying that.
Incumbent councillor Dhillon suggests the city needs to undertake a diversity audit, similar to that being undertaken by Peel police, and even lists that as a priority in his campaign platform.
Admittedly, it's a tough issue to crack. It can't come down to policy, as any bylaw requiring a certain number of minority councillors would immediately be torn apart by the public as racially biased. The potential for proportional representation or ranked ballots in the voting system has been floated as a potential cure, but Ontario municipalities haven't shown much enthusiasm for changing an entrenched first-past-the-post system — even though it often means people are elected in multi-candidate wards with a tiny proportion of the vote.
The Ryerson report notes that the lack of party affiliation at the municipal level can also play a role in the lack of new faces on councils across the GTA.
"In the absence of political parties, municipal elections largely hinge on name recognition. This gives incumbents a huge advantage. Successful campaigns require a major financial and time commitment from candidates, for a level of government not always well understood or appreciated," the report says.
So what options are there?
For Gurpreet Bains, the solution may start with one person in office, who can be a beacon for others mulling the possibility of stepping forward. She doesn't hesitate when asked whether the current lack of diversity on council is a roadblock for newcomers.
"Oh my god, yes," she says emphatically. "Young women and men I imagine that don't feel like they can really step up in this position, given the fact that in the entire history of Brampton there's been only one seat out of 10 occupied by a visible minority … I think it's important to see people in those roles, and then you can believe in yourself and have the confidence to pursue that goal."
Submit a correction about this story