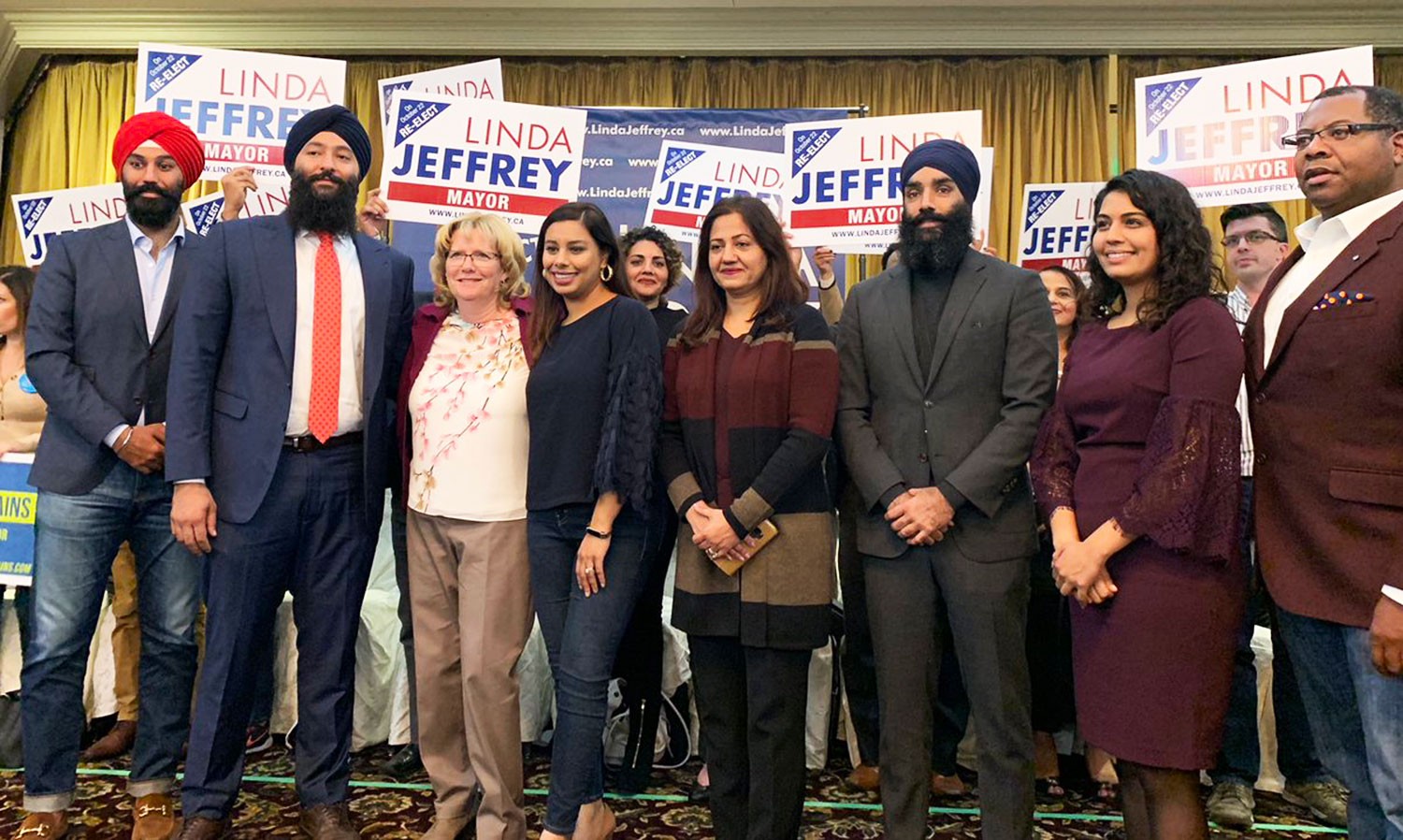 Photos courtesy of Linda Jeffrey's campaign and by Joel Wittnebel
Jeffrey's latest win in the endorsement battle comes in red, blue and orange
Linda Jeffrey scored a big endorsement victory yesterday as local MPs and MPPs from all three major parties showed across the aisle support for the incumbent mayor. It's a significant sign that Jeffrey would be able to work with both levels of government if re-elected.
The announcement came less than a week after iconic Brampton politician and former Ontario premier Bill Davis threw his support behind Patrick Brown, the former Ontario PC leader who is Jeffrey's main rival in the mayoral race. With a week left before the October 22 municipal election the competition between the two clear front-runners seems too close to call.
To see the full article content, please subscribe to The Pointer.
Subscribe