Photos by Joel Wittnebel and Mansoor Tanweer
A guide for Brampton voters ahead of the October 22 municipal election: breaking down the big issues
In today's rapid-fire news cycle, things get missed.
In the run-up to an election, what voters learn—or don't—about the issues and candidates influences their vote and has an impact on a city for years to come.
Before Brampton voters hit the polls, here's some information that might help with the big decision.
Earlier in the campaign, The Pointer asked the citizens of Brampton which issues were most important to them ahead of the Oct. 22 municipal election. Since that time, we've followed those issues, covered what has been said, what has been announced, and what the future might look like under the leadership of either of the two mayoral front-runners.
Here's one final breakdown on this campaign's most pressing issues, just before citizens head to the polls on Monday.
Crime
It's clear that criminal activity in Peel is top of mind for residents across Brampton, and has been for some time. The region hit a record number of shootings in 2017, and didn't slow in 2018. By the start of September the region had experienced 20 homicides, compared with 16 the year before.
An exclusive poll commissioned by The Pointer and conducted by Forum Research in late August found that crime was essentially tied with high property taxes as the top concerns of respondents. (Some 24 percent of the 999 people surveyed said it was their number one concern, while 25 percent picked taxes.)
The personal impact of crime was reflected in how people surveyed responded to a question about whether they feel safer now than they did four years ago. Some 65 percent of Brampton residents said no; only 10 percent said yes, while the remaining 26 percent said they feel the same.
A perception of rising crime has residents on edge and served as a perfect focal point for candidates. Both leading mayoral candidates pushed their messages on how they would tackle crime.
Incumbent Linda Jeffrey stressed the Community Safety and Wellbeing initiative that she helped deliver at the Peel Regional Police Services Board, highlighting the fact that the plan involves hiring 37 new front-line officers, 10 dispatchers and five more security officers.
Brown came forward with a plan of his own while hurling barbs at Jeffrey, who has sat on the Peel Police Services Board since her election in 2014, whom he accused of having a "dysfunctional" relationship with the force. Trying to distance himself from Jeffrey's messaging, Brown says he's already formed a committee that will help create a blueprint for tackling the issue if he takes office. He also wants to hire more front-line officers, strengthen crisis prevention and community outreach, and provide more recreation options for youth.
However, the distance between their plans wasn't enough for Jeffrey, who accused Brown of using the issue of violent crime as a photo-op and of essentially co-opting her plan as his own.
"This morning's announcement by the Brown campaign is nothing more than taking my Community Safety and Wellbeing initiative and repackaging it as his own," Jeffrey told The Pointer after Brown's announcement in September.
The campaign jousting between the two top contenders for the mayoralty has taken place against a backdrop of deeper issues with policing: ongoing controversies and lack of action to correct misbehaviour within the Peel Regional Police.
In recent years, Peel police have dealt with a slew of allegations of misconduct by officers, including theft, assault, perjury, bungling major investigations and shooting people in questionable circumstances.
A 2016 investigation by the Toronto Star found that 640 Peel police officers had been disciplined for misconduct in a five-year period since 2010, roughly the same number as the Ontario Provincial Police—a force three times the size of Peel's, which has a complement of 2,000 officers.
Critics see many of the force's woes as the result of a lack of accountability by senior management and particularly its controversial head, Chief Jennifer Evans, who announced her retirement earlier this month. The force will need clear direction and assistance from municipal representatives as they decide on Evans' replacement. Brampton's mayor, who will also take a seat on the police services board, will play a critical role in the key decision of who to hire to lead Canada's third largest municipal police force, in one of the most diverse regions in the country.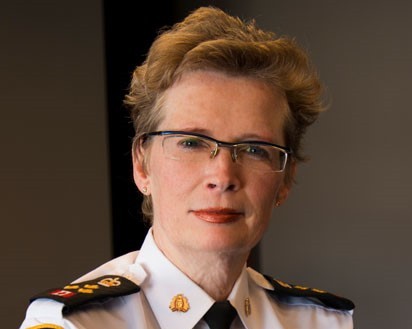 During a mayoral candidates debate hosted by The Pointer in September, Brown stumbled when pressed on how he would handle his role on the board, including what qualities he would look for in a new chief and what his vision for the board would be. Jeffrey was absent from The Pointer's debate due to illness.
It appears that the change in leadership may be welcomed by both the police force and citizens.
A 2016 Workforce Survey of the Peel police found that only 49 percent of officers felt the force was well run and only 44 percent had confidence in senior management. It's a sentiment that is echoed by Brampton residents in The Pointer's poll, with only 45 percent of respondents stating they thought Peel police were doing a good job of keeping them safe.
The force is still trying to catch up with the changing reality of Peel Region and its population.
A 2015 workforce community survey found that only 13 percent of Peel officers identified as visible minorities, compared with 74 percent of the Brampton population as a whole and 57 percent of Mississauga's. Allegations that there is a culture of racism in the Peel force were highlighted in the case brought to the Human Rights Tribunal of Ontario in 2013, in which Detective Sergeant Baljiwan (BJ) Sandhu complained that he had been discriminated against when applying for an inspector's position. The tribunal agreed. Sandhu's concerns were seconded by another South Asian member of the force, Inspector Raj Biring.
In 2017, the Peel Police Services Board ordered an internal diversity audit, the results of which are slated for release next month.
The discrimination issue is perhaps at its most volatile when applied to "street checks," or carding, a practice that involves randomly stopping individuals on the street to document their personal information without an immediate investigatory purpose. In Peel, during the height of carding between 2009 and 2014, black people were three times more likely to be stopped in a carding stop by police than white people in a given year. Criminologists and other policing experts across Canada have stated that carding commonly leads to a breakdown of trust with the community and often results in the inability of police to solve crimes because of the lack of assistance by the public.
The province recently issued stricter guidelines around carding in light of its likelihood to lead to racial profiling, but the procedure has been staunchly defended by Evans, who partly blamed the recent increase in crime on the fact that her officers are no longer conducting carding stops.
Regardless of which candidate wins Brampton's top seat, ongoing concerns with policing will continue to be a high priority.
High Property Taxes
Brampton residents pay some of the highest property tax rates in the GTA, which provides a perfect opening for mayoral front-runners to make promises that many residents want to hear but can be hard to keep.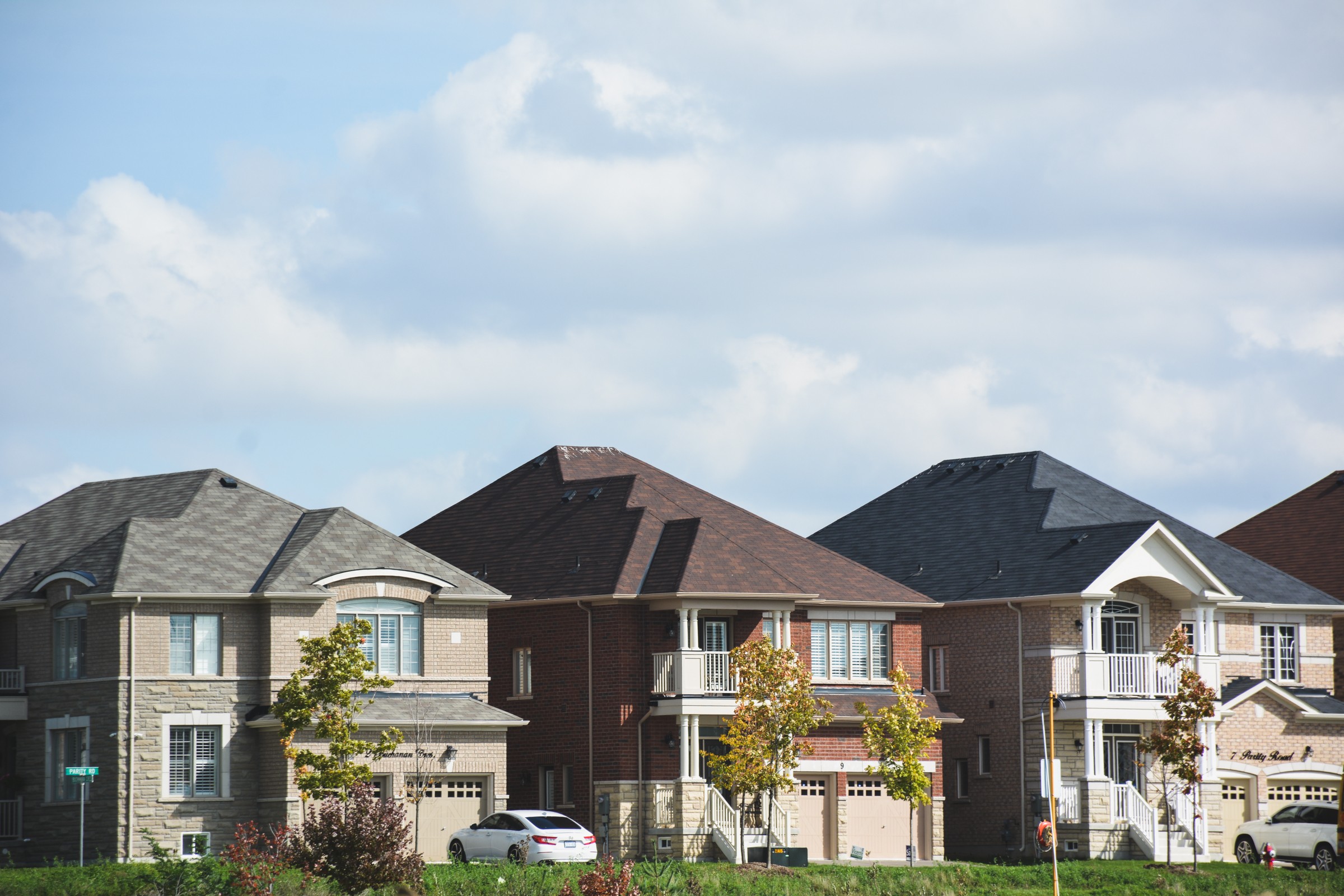 In the Pointer's poll, taxes were a top concern of fully one in four respondents. That's not surprising, considering that residents have seen their taxes rise above the rate of inflation for two straight years. In the 2017 budget, taxes on a typical home valued at $500,000 rose to $5,278, compared with $4,498 in Mississauga and $3,495 in Toronto. The city's share of the tax bill went up by 3.3 percent, for an overall increase of 2.3 percent when the education and Peel Region portions were figured in.
In 2018, the increase on the city's portion was slightly less, with a 2.7 percent increase overall on the blended tax bill.
Jeffrey has repeatedly referred to her record over the past four years to bolster her image of fiscal responsibility. When she first took office in 2014, after her predecessor Susan Fennell was embroiled in a series of financial scandals, she called in an auditor to assess the city's books and went through the city's operations and staff numbers with a hacksaw, cutting 45 non-union staff members, mostly senior managers, including some top Brampton bureaucrats.
Brown has promised to one-up Jeffrey on taxes, claiming that if elected he will freeze taxes at current levels and work to attract more commercial and industrial business to Brampton to boost taxes from that sector and alleviate the burden on homeowners.
Interestingly, Brown's campaign literature notes that he also plans to work with the city's auditor general to improve monitoring of city spending. The only problem with that approach is that the city doesn't have an auditor general. Jeffrey attempted to have the position made permanent in 2017, but her motion was rejected by council.
Various tax reform ideas have been floated in Brampton in the past, including creating a new tax regime for houses with secondary units or suites—houses that currently pay only a single tax bill but place increased stress on the city's infrastructure and services.
If a new mayor hopes to freeze homeowner taxes, it will take bold ideas to manage the stress on the city's systems due to the city's rapid growth.
Transit
Brampton roads are congested, incredibly so, and residents are looking to their councillors for relief. In The Pointer's exclusive poll, reducing gridlock was the top choice of 23 percent of respondents as to what they want council to focus on. Better public transit, though it might be part of the solution, was chosen by only 6 percent of respondents.
According to numbers from Statistics Canada, 279,000 people in Brampton commute to work daily, which amounts to approximately 47 percent of the 2016 population.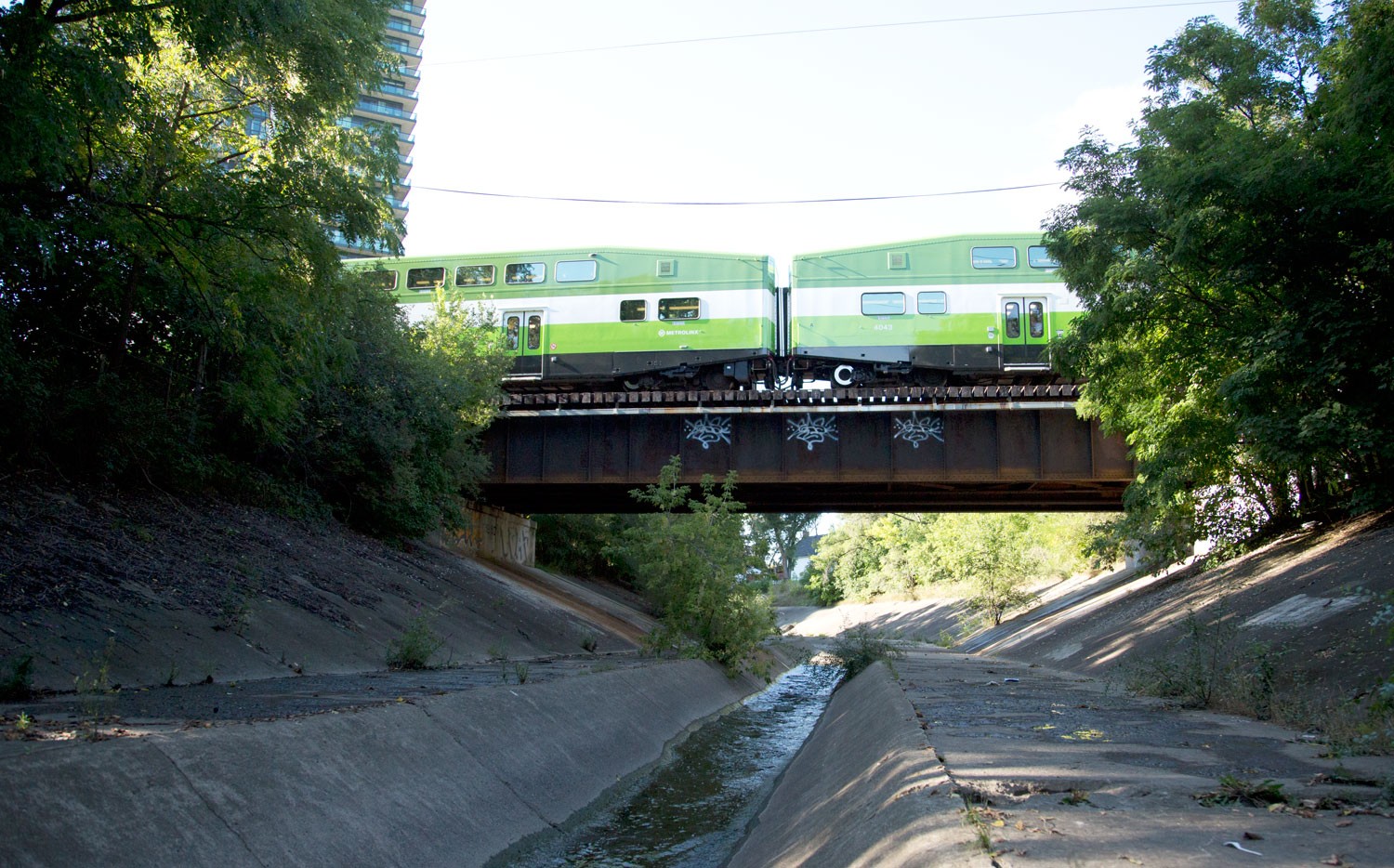 Reducing the number of cars on the road as a whole is key to the region's transit success in the years ahead. Traffic plans from Peel Region spell out the fact that unless municipalities find ways to get people out of their cars and on public transit, roads will only become more congested as the population grows. It's a problem that could cost the region and its residents a lot of money.
In 2006, Peel drivers were paying the highest price for congestion in the GTA; time wasted in traffic, vehicle wear and tear, and other associated impacts cost Peel residents an average $729 each every year.
Brampton council has battled over transit issues for years, notably rejecting the provincially funded LRT route that was to travel up Main Street into the city's downtown. Since the route's denial, council approved $4.4 million for consulting on alternative routes along Kennedy Road or McLaughlin Road.
In her recently released transit plan, Jeffrey took aim at this move, noting she will work to reverse council's decision and return the city's focus to the Main Street route. Her preference appears to be in line with the thinking of about a quarter of Brampton's residents. The Pointer's poll found that about 60 percent of respondents support an LRT system in the city. Of those, 40 percent said they support the Main Street LRT option, compared with 19 percent that chose McLaughlin and 17 percent that picked Kennedy. Some 24 percent of respondents who said they want an LRT would support a different route altogether.
Jeffrey's proposed plan also appeared at odds with the sweeping, council-approved visioning plan called Brampton 2040 Vision. Subtitled The Living Mosaic, the plan includes proposals for the route an LRT would take across the city. The route north on Hurontario Street from Port Credit through Mississauga would remain unchanged until it hits Brampton's southern limit on Steeles Avenue. From there, it would bisect into two looping routes across Brampton, the first going east along Steeles to Kennedy, then south towards Derry Road, where it would travel west and link up again with Hurontario. The second loop would go west towards McLaughlin, then north towards Queen Street, where it would loop back down once it hit Kennedy and finally head toward McLaughlin again.
Jeffrey claims in her newly released plan that 60 percent of the city's residents were in favour of the Main Street LRT route, a figure she has used in the past. But little has been shared about the survey she said was conducted during earlier debate on the route.
Brown is looking to get increased funding for transit projects, saying Brampton has been neglected by other levels of government. "I am tired of the city being forgotten," he said during one of his many campaign announcements, comparing the $3 billion in assistance Scarborough secured for a subway extension with the much smaller amount needed for an LRT in Brampton, which he said would be "one-tenth of that."
His plan, Brown said, will reduce traffic bottlenecks and increase public transportation across Brampton. Currently, the city has limited GO train service, with trains running between downtown Brampton and Toronto from about 6 a.m. to 7:40 p.m. Monday to Friday (with higher frequency during peak periods) and only bus service on weekends.
Hospital Overcrowding
In early October, Premier Doug Ford released a partial plan to alleviate the gridlock in hospitals across the province. Considering it was dubbed Ontario's Government for the People Taking Immediate Action to End Hallway Health Care, it might have first appeared to be a potential boon for the city's beleaguered healthcare infrastructure.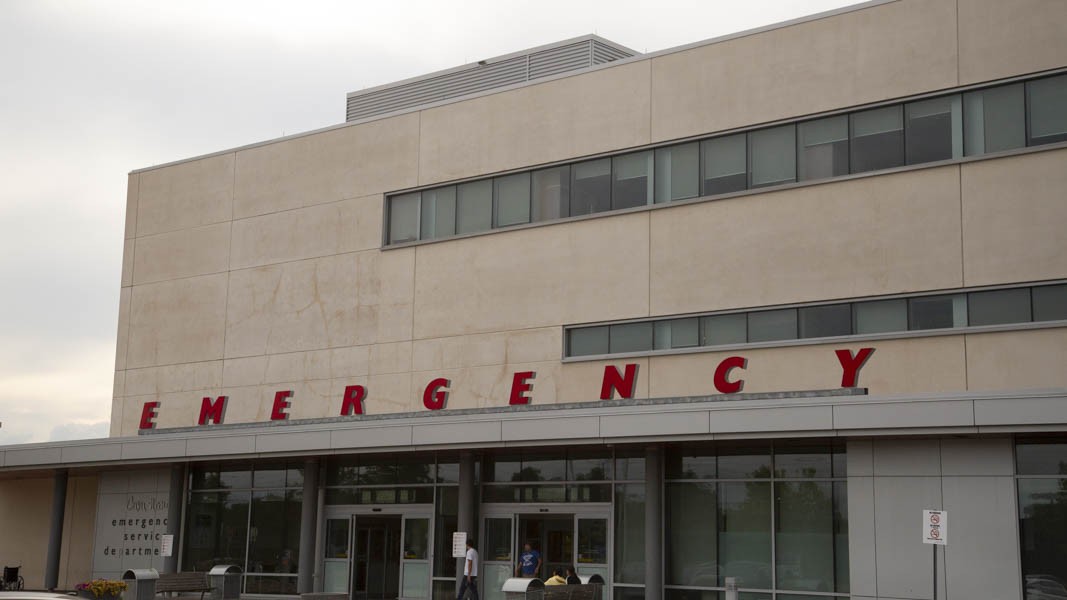 After all, the term "hallway healthcare" was popularized in Brampton, whose single full-service hospital, Brampton Civic, is tasked with caring for a rapidly growing population of roughly 600,000. Ford's appropriation of the phrase appeared to signal some potential relief. However, it was not to be.
"Historically Brampton's health care infrastructure and operational funding has not kept pace with Brampton's explosive growth … Nearly every day our amazing doctors and nurses struggle to manage the extraordinary volume of patients that come through the door at both Brampton Civic and Peel Memorial," Jeffrey said in a statement to The Pointer.
The healthcare framework provided $90 million for 1,100 beds for seven hospitals across Ontario to help deal with an anticipated influx of patients during flu season. It also promised an additional 6,000 beds as part of the first wave of 15,000 long-term care beds the government committed to over five years.
A deeper examination of the proposal showed that, yet again, Brampton was being left to fend for itself against the strain of a growing population. The $90 million and 1,100 beds were less than the $100 million and 1,200 beds committed by the previous Liberal government under Kathleen Wynne.
Moreover, the seven facilities tapped to receive the money and beds did not include either of Brampton's two hospitals. Instead, facilities in far-flung locales like Thunder Bay and a 157-bed long-term care home in Mississauga, the Cooksville Care Centre, received the resources.
A spokesperson for the Ministry of Health and Long-Term Care said that Humber River Hospital, one of seven facilities chosen to receive the funding, will "service the entire Greater Toronto Area … So patients in Mississauga and other parts of the Greater Toronto Area will be able to access those facilities" during flu season. Bramptonians hoping to avoid overcrowding would have to travel outside the city to receive treatment.
The 6,000 of 15,000 long-term care beds promised don't go far enough, either. There is no word on how the government will prioritize which facilities receive these beds.
Opposition Leader Andrea Horwath has been a vocal critic of the way Brampton's hospital system has been treated, along with other healthcare networks across the province. "Ontario's hospitals say they need a minimum of $300 million in additional ongoing funding just to keep the hallway medicine problem from getting worse," Horwath's office said in a press release emailed to The Pointer.
In November 2017, the NDP leader decried the Wynne government's plan to provide Brampton Civic with 31 additional beds as far too little. "There were 4,352 patients forced to receive their treatment in a hallway, supply closet or other inappropriate space at Brampton Civic Hospital last year," Horwath said at the time. She called the Liberal government's announcement a "Band-Aid that fails to cover some very deep cuts."
To get answers about why Brampton was excluded by the premier, The Pointer approached the city's two Progressive Conservative MPPs, Prabmeet Sarkaria, who represents Brampton South, and Amarjot Sandhu, of Brampton West. They have been silent on the issue, ignoring repeated requests for interviews and comment.
Queen's Park voted down a motion brought forward by Horwath to secure funding for a third hospital in Brampton. The measure was defeated 65 to 35, in a vote largely along party lines. Ford, Sandhu and Sarkaria were absent from the vote.
In The Pointer's poll carried out by Forum Research, hospital overcrowding was the third most popular answer to the question: What is the most important issue in this election? Seventeen percent of Bramptonians said they worry about bottlenecks in the hospital system, more than any other issue.
Twenty percent said they felt the hospital issue should be the first priority for the incoming city council, second only to reducing traffic congestion.
Mayoral candidates have been weighing in on the issue throughout their campaigns. Patrick Brown has made it a major part of his campaign, saying he would like Brampton to match the provincial average of 2.3 beds per 1,000 people. Currently, Brampton only has one bed per 1,000 people.
At the time of Ford's healthcare announcement, however, Brown offered no criticism of the plan and its lack of provision for Brampton, calling it "a step in the right direction."
He has since changed his tune. At a campaign announcement he made in front of Brampton Civic alongside patient advocate Jamie-Lee Ball, who almost died from an internal bleed as she lay on a gurney waiting for a hospital bed, Brown said that, "When the initial list came out ... $90 million ... I would have hoped that a good chunk of that would have gone to Brampton."
Jeffrey offered little by way of criticism of Ford's plan as well. "I welcome Premier Ford's desire to take urgent action to expand access to LTC (long-term care) beds and his desire to prepare for the surge that accompanies the upcoming flu season in Ontario," she said at the time.
She has indicated that a priority for her campaign is expanding services at Brampton's only other hospital, Peel Memorial Centre, saying: "When I spoke to Minister [Christine] Elliott in August I invited her to come to Brampton to see first-hand the challenges we face. In the short term, the provincial government needs to immediately approve and start building phase two of the Peel Memorial Centre for Integrated Health and Wellness."
Phase two of the plan includes building a multilevel extension to the existing building and adding more inpatient beds for acute patients, using partial funding from the province.
Housing and Development
According to The Pointer's poll, 7 percent of voting-age Bramptonians feel housing is their biggest concern going into the election.
The city's housing stock is inadequate to respond effectively to the needs of a rapidly growing population. Between 2011 and 2016, Brampton's population grew from 523,906 to 593,638, a 13.3 percent increase. However, 76 percent of all housing stock in the city consists of single-family homes, and only 21 percent is low-rise to high-rise apartments.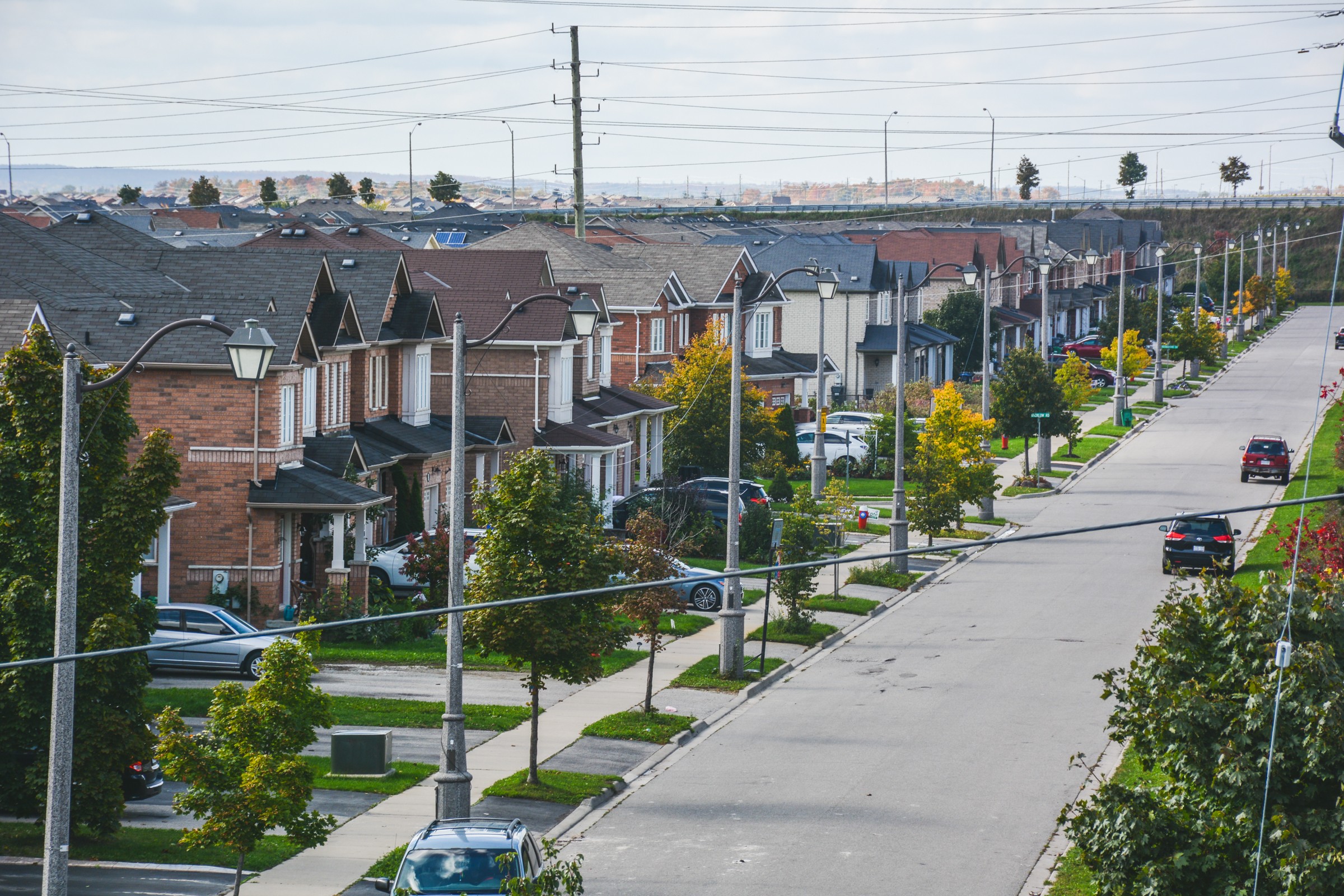 Demand is strong for high-density housing stock to accommodate the explosive growth in population, but newcomers can't find the affordable space they need.
Because developers have long favoured single-family homes over building high-density housing, many residents have resorted to converting parts of their homes to secondary suites. Also known as basement apartments and nanny suites, this form of alternative housing has helped fill the gap in affordable housing, as well as sometimes housing multiple generations of the same family.
As a result, according to the city's 2016 census profile, Brampton is the only city in the GTA where households numbering five or more persons are the most common household size category—some 42,060 households.
Secondary suites remain controversial, however, as they are seen as placing a burden on city services while failing to contribute additional tax revenue. This presents a strain on funding models designed on the basis of single-family households.
Brampton's director of bylaw enforcement, Paul Morrison, says the city anticipates services on a particular level of need per unit, "so waste consumption, water consumption, hydro consumption, garbage put out—all those are considered for single-family use. If you double or increase (household size) by 20 or 40 percent, that is a strain on services."
During The Pointer's Sept. 20 mayoral candidates debate, real estate agent Sukhjot Naroo—who also sat on the city's advisory committee on secondary suites—asked each of the candidates how they would control the developer lobby.
Jeffrey missed the debate due to illness. Her campaign website includes a strategy titled Poverty is a Priority, and she says, "I recognize that housing insecurity and homelessness continues to significantly impact people's health in Peel. Having a safe and affordable home is the foundation for good health. Our challenge in Peel is a serious lack of supply—our waitlists are unacceptably long. I am committed, in this next term, to shorten the wait times and work to build more supply."
Patrick Brown said the remedy to the strain presented by secondary suites is attracting more industry to balance the tax base. "I get that there needs to be a mix (of housing). But the biggest hole we have right now is industry. And so a priority for me is to end that slide, to aggressively go after economic development."
Mayoral candidate and real estate lawyer Wesley Jackson advocated for changing some aspects of Brampton's economics to discourage developers from focusing on single-family homes. "Right now our development charges are based on square footage. Up tp 749 square feet, that is one development charge. Seven hundred fifty and up, that is a different development charge. Our development charges need to be based on intensification."
Higher-density development in Brampton's downtown core has stagnated over the decades. The 1948 flood cast a long shadow over the area, and various authorities have placed restrictive measures on building on the downtown floodplain to mitigate potential damage from rising waters. In 1986, the ministries concerned with municipal affairs, housing and infrastructure created special policy areas (SPAs) within the floodplain—geographic corridors where at least some development can occur, provided certain floodproofing conditions are met.
"We're stuck in the early '60s right now," says Brampton Heritage Board's Steve Collie, a pillar of the downtown community best known for hosting historic tours around the city. The city has lost billions of dollars' worth of development that could have updated the downtown core and attracted businesses to the area.
The Riverwalk Project, a plan to upgrade the city's outdated flood bypass channel while turning it into an attractive location for visitors and recreation, is being built to eliminate floodplain issues.
Jobs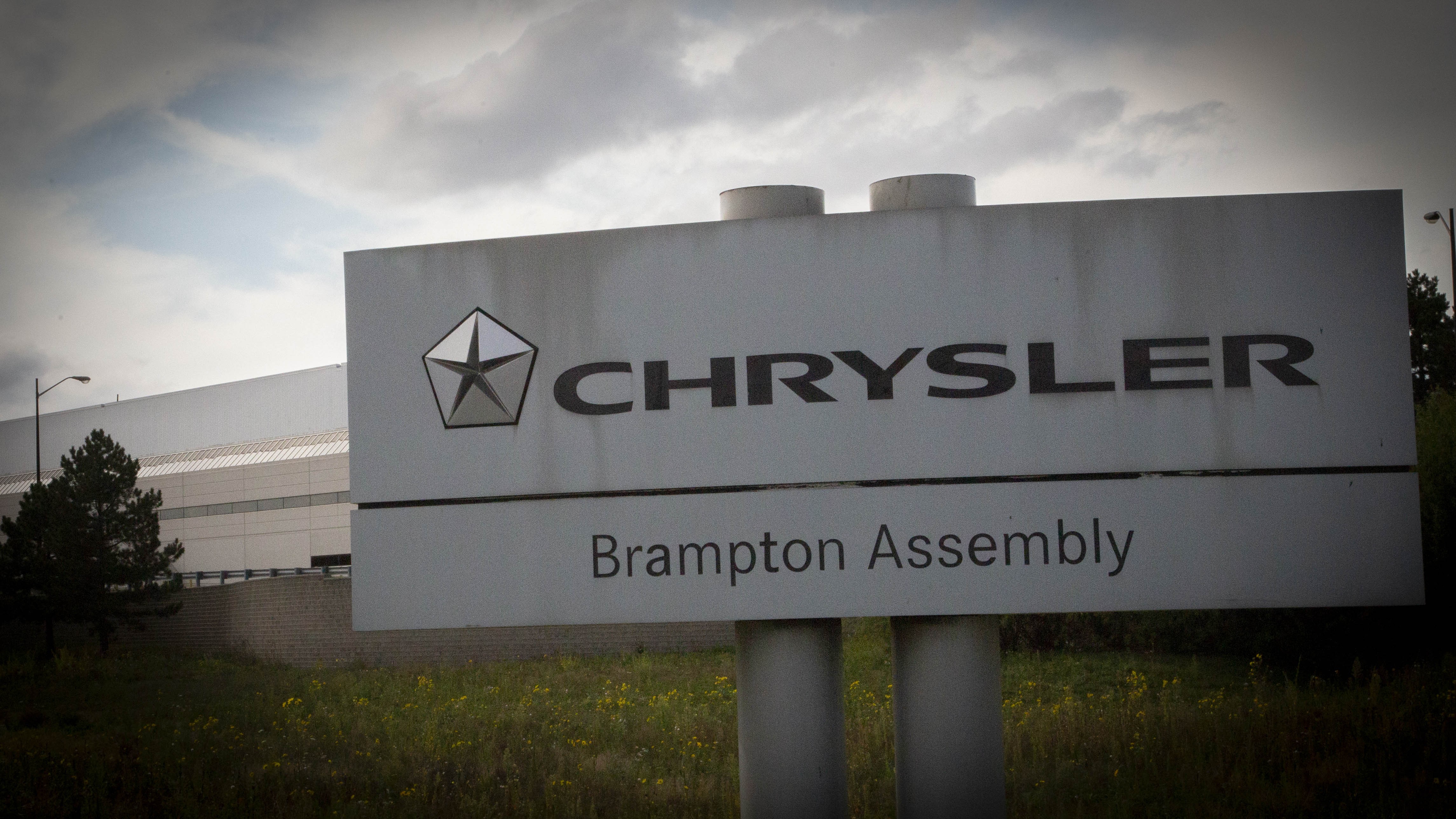 Brampton has been characterized as a bedroom community because most residents leave the city daily to work. Brown has repeatedly stated that 70 percent of the city's workers have jobs outside the city. His campaign website provides a list of actions he would take to remedy this situation. They include:
Promote Brampton as the geographical center of Ontario's Innovation Corridor and its role as part of Canada's Innovation Super Corridor; market development opportunities along the employment corridors outlined in the Brampton 2040 Vision document — and their potential to house more than 100,000 new jobs.


Advocate for the city's own Digital Media Zone, helping Brampton move ahead of the curve on the jobs of tomorrow.


Eliminate red tape at city hall and establish clear, mandatory response times for city hall when evaluating commercial property development applications.


Freeze municipal property taxes—commercial and residential.


Create a Brampton Business Ambassadors Program to promote the city. Brown promises to emulate former Mississauga mayor Hazel McCallion's example in pitching the city to businesses looking for a place to locate.
Protect existing employment lands in Brampton.


Push the provincial government to proceed with the Highway 413 project and the Highway 410 extension.


Ensure completion of Riverwalk as an anchor for downtown revitalization.
Linda Jeffrey has touted the jobs-growth potential of the biggest feather in her cap, the soon-to-arrive Ryerson University campus in Brampton.
"This new university will be an anchor for more jobs of the future and provide families in Brampton the option of choosing post-secondary education in their own city. As a city, we are at a turning point. We are on the cusp of becoming a leader in innovation and technology. We are being noticed by big business in tech, health and life sciences and academics as a good place to invest," says a statement on Jeffrey's campaign website.
The same page also indicates that she will be taking cues from the city's Economic Development Master Plan, released in May of this year. The plan says that, "In order to bring 140,000 net new jobs to Brampton over the next 20 years—and in light of global competition, technological disruptions and demands for talent—Brampton must continue to deliver services and programs that support talent development, new Canadians, and increased innovation and competitiveness."
The plan calls for the following steps to create jobs in the city:
Play a key role in the Advanced Manufacturing Supercluster (Toronto to
Waterloo region);

Provide entrepreneurial services and resources through the Brampton
Entrepreneur Centre;

Develop a new health and life sciences cluster in the downtown;

Focus on creating a medical hub through the Community Improvement
Program;

Create an innovation hub around the new Ryerson University campus and
the Centre for Innovation;

Build a strong technology community; and

Develop a culturally vibrant community and a strong sense of place in
Brampton.
Submit a correction about this story