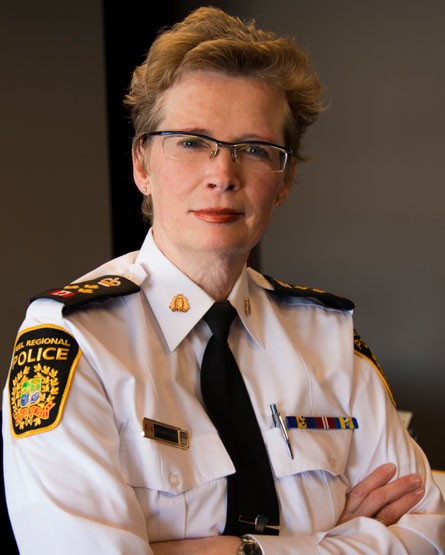 Photo from Peel Police
Peel Police Chief Jennifer Evans to step down in January
Controversial Peel Police Chief Jennifer Evans announced Friday that she will be leaving the force in January. She informed the police board that oversees her of the pending resignation two months after it approved a probe of Evans' conduct by a police watchdog for the bungled investigation into three Mississauga family members who were found dead years apart.
After battling the board for much of the past four years, over issues such as carding, a practice she has strongly defended, Evans was given a two-year extension last year. But she announced that she will depart early in the coming new year.
To see the full article content, please subscribe to The Pointer.
Subscribe