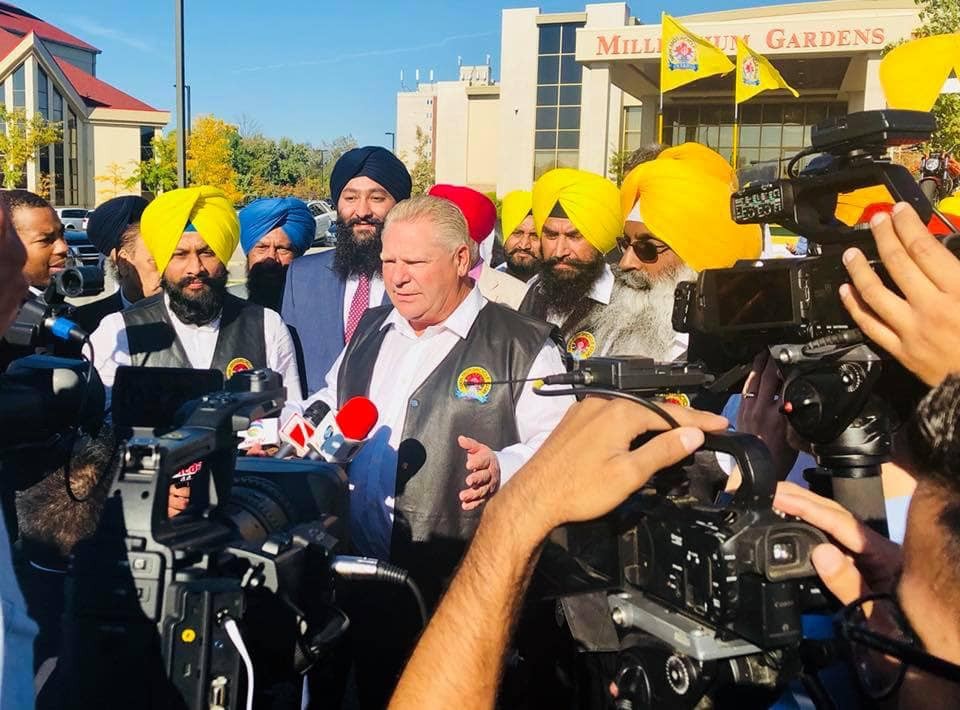 Photos courtesy of the Sikh Motorcycle Club of Ontario and flickr
Brampton citizens, politicians and experts respond to Ford government plan to exempt Sikh-Canadians from wearing motorcycle helmets
It's a controversial issue: how do you balance Canadian values and laws protecting religious accommodation with saftey and fairness concerns that surround the Ford government plan to exempt Sikh-Canadians from wearing motorcycle helmets?
Local MPP Prabmeet Sarkaria, a turban-wearing Sikh, was a driving force behind the move announced by Ford in Brampton yesterday. In a place where Sikh-Canadians make up such a huge part of the city's fabric, The Pointer asked citizens here, politicians and experts what they think of the move by Ontario's government.
To see the full article content, please subscribe to The Pointer.
Subscribe