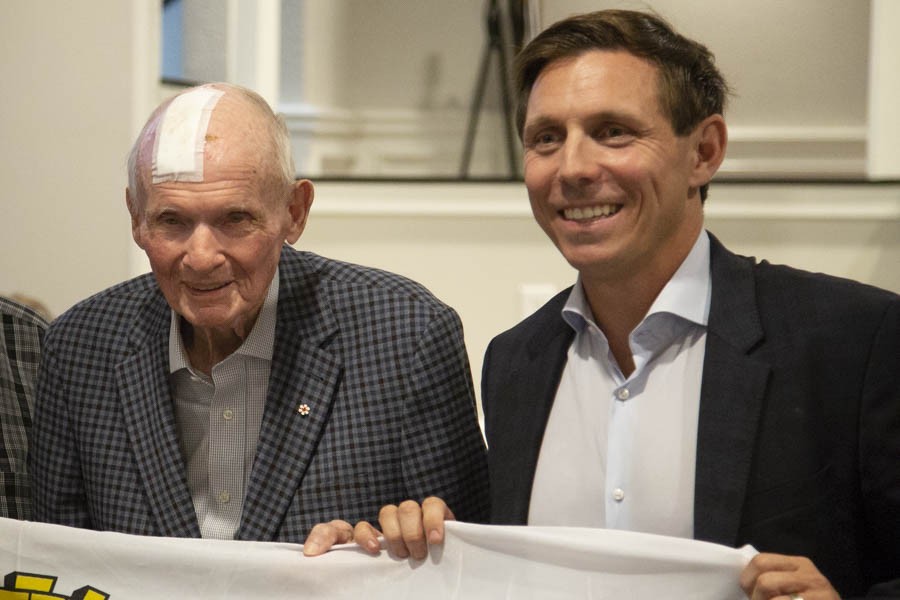 Photos by Mansoor Tanweer
Bill Davis throws his support behind Patrick Brown
Patrick Brown gets a bump, after former Ontario premier and legendary Brampton politician Bill Davis "officially" showed his support for Brown, incumbent Linda Jeffrey's main rival, at an event Tuesday evening.
In what some are already calling a surprise move, after Davis backed Jeffrey four years ago, the show of support might prove significant in an already close mayoral race between the two clear front-runners.
To see the full article content, please subscribe to The Pointer.
Subscribe