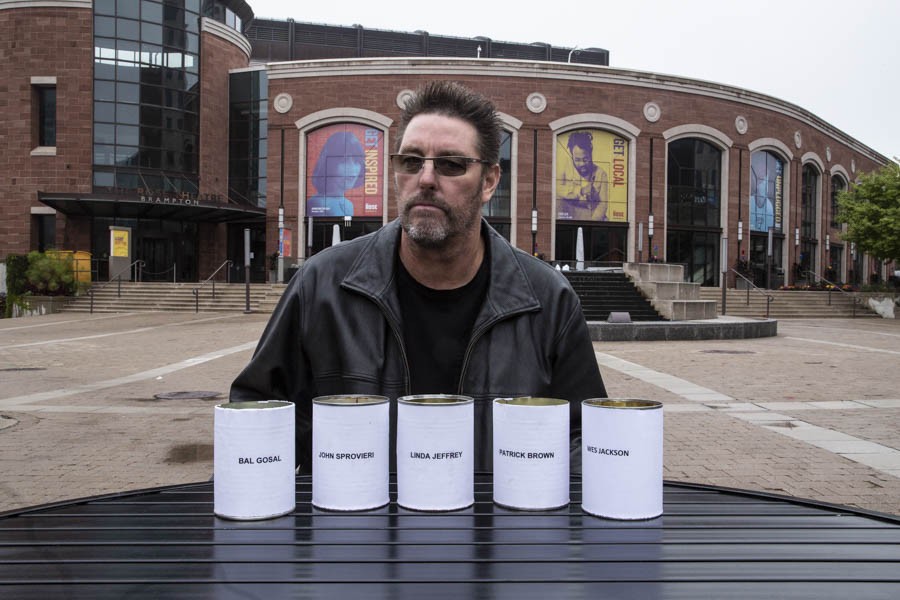 Photos by Mansoor Tanweer
Meet the Brampton businessman who serves up tasty food while helping predict the next mayor
Jeff Chalmers thinks political engagement is the key to making positive decisions for the city's future. His unscientific polling method, to get people involved, has street cred. In fact, he has literally taken his form of surveying to the streets, in his mobile chrome eatery that serves up food-to-go while gauging the political pulse of the city.
Chalmers wants citizens to get interested in the decision-making process that impacts their daily lives. There's no better way to pull them in than food. With political polling being an inexact science that has, over the years, employed thousands of people and cost millions of dollars, The Pointer asked Chalmers, over a plate of one of his famous dishes, about the latest results from his recent poll, which asked patrons who they would pick in the race to be Brampton's mayor. You might be surprised by what he found.
To see the full article content, please subscribe to The Pointer.
Subscribe