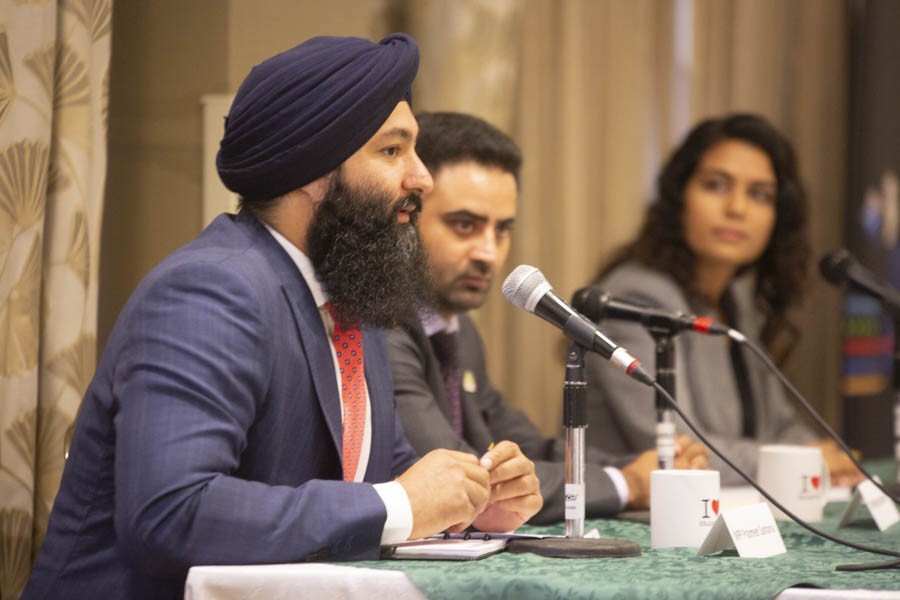 Photos by Mansoor Tanweer
City's Conservative MPPs silent on why their government's plan to fix hallway healthcare ignores Brampton
Bramptonians have been looking to the provincial government for help to solve bottlenecks in the healthcare system that have led to bed shortages and hallway medicine at the city's only full-service hospital, but it was ignored in a new funding plan announced Wednesday.
While the Ontario government's growth targets for Peel Region continue to push Brampton's population to a breaking point, Queen's Park seems disconnected from the resulting problems, such as the city's healthcare crisis.
With more than 4,300 Brampton Civic Hospital patients treated in hallways in 2016 The Pointer asked the two new Progressive Conservative MPPs, Prabmeet Sarkaria and Amarjot Sandhu, how they are representing Brampton's interests inside their government as the healthcare crisis continues. They didn't have much to say.
To see the full article content, please subscribe to The Pointer.
Subscribe