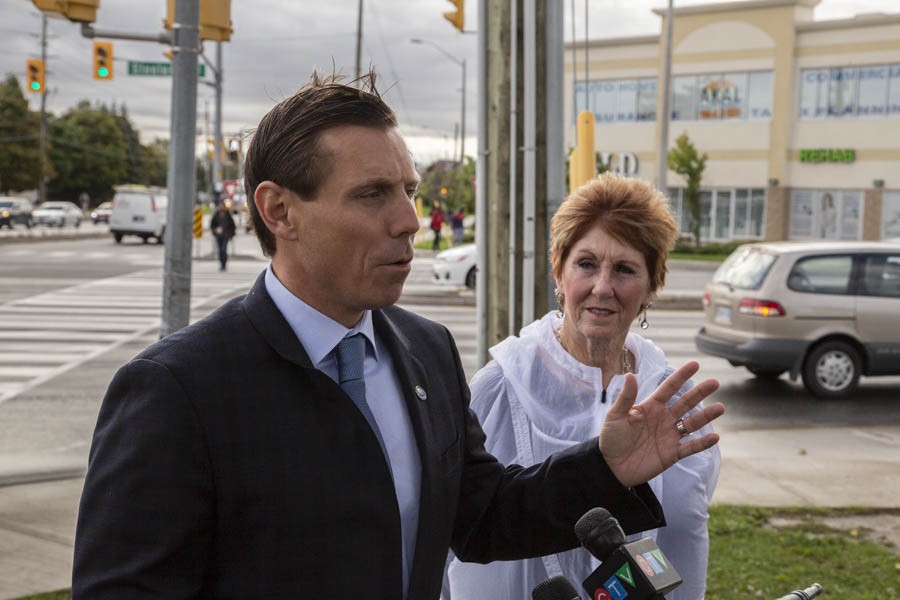 Photos by Mansoor Tanweer
Patrick Brown promises better GO Train service, transit funding to combat increasing traffic congestion
If elected mayor, Patrick Brown pledged during a Thursday morning announcement to ease the city's crippling traffic. His plan touched on many issues Brampton residents have raised for decades, such as securing all-day, two-way GO Train service, but he offered few details about how he will actually achieve the ambitious set of promises he outlined.
In a recent poll commissioned by The Pointer, reducing traffic congestion was the number one issue respondents chose, when asked what they want council to focus on during the upcoming term.
To see the full article content, please subscribe to The Pointer.
Subscribe