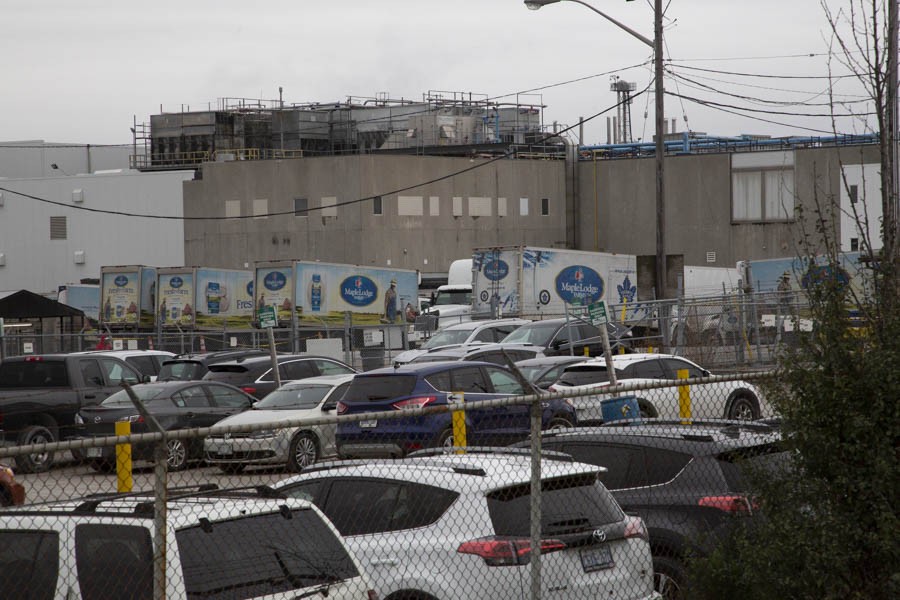 Photos by Mansoor Tanweer
Brampton auto workers breathe huge sigh of relief as tentative U.S.-Canada-Mexico trade deal reached
Almost 4,000 workers at Brampton's sprawling Fiat Chrysler assembly plant will be sleeping much better after a provisional trade agreement between Canada, the U.S. and Mexico was formally announced Monday, one that appears to provide protections for the city's huge auto-manufacturing sector.
"Yes, there's great relief for all of us," Jaspal Brar, president of Local 1285 of Unifor, said Monday. The union represents 3,400 workers in the Brampton plant. Brar, an assembly line worker who puts car doors together at the Williams Parkway facility, had recently told The Pointer that anxiety among the plant's workers grew with every tweet by U.S. President Donald Trump, threatening tariffs of as much as 25 percent on Canadian-made automobiles. The prospect had left Brar and others in Brampton's auto industry unsure about the future.
On Monday, everything changed for tens of thousands of Brampton workers employed in the auto sector and other manufacturing industries heavily involved in cross-border trade. "There was so much at stake for all of us," Brar said, after the new United States-Mexico-Canada Agreement (USMCA) was announced.
He offered words of support for Brampton's sizeable dairy industry, which will see Canada's protectionist supply management system held together under the new deal, but will have to concede an additional 3.59 percent of its market space to certain foreign products that will now be allowed to enter Canadian markets. That represents a potential loss of more than $700 million annually to Canadian companies and the more than 220,000 families in Canada involved in dairy production. Nationally, the dairy sector is worth $20 billion annually.
Another large Brampton employer is Maple Lodge Farms, part of the giant food and beverage industry in Ontario, which includes 3,800 companies. Companies that are part of agricultural sectors protected by supply management but affected by higher quotas for foreign products under the new trade deal will get fair compensation, Foreign Affairs Minister Chrystia Freeland said Monday. Such compensation, including who will qualify and the exact amounts, will be worked out in the coming months, she said.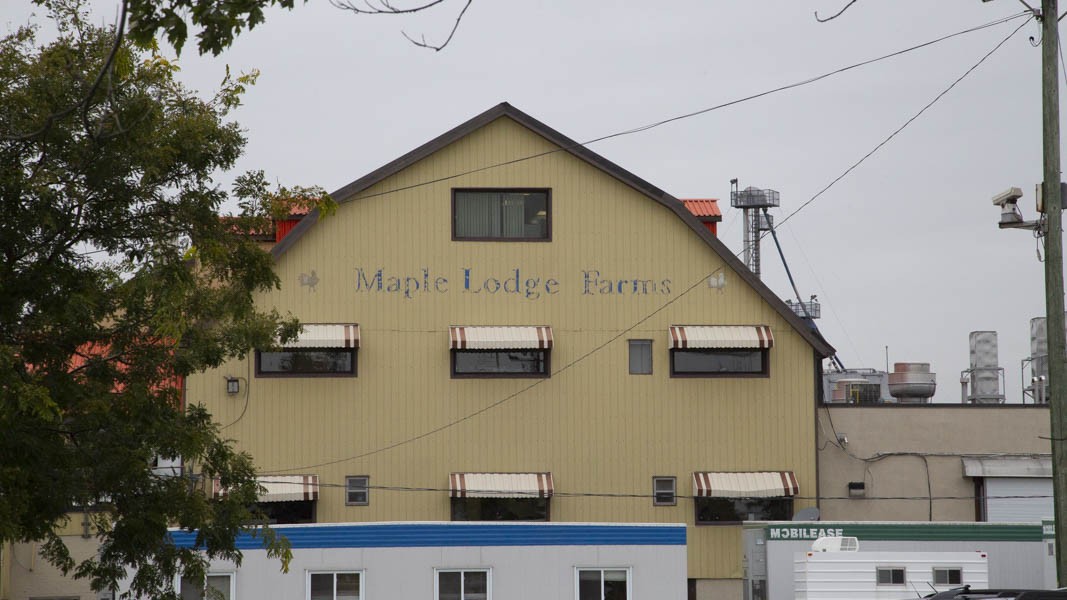 Brar said his local is sympathetic to everyone affected by the new deal, especially the dairy industry. He hopes those industries continue to thrive. "We don't want this to impact on the loss of jobs here," he said.
---
Trump has made political hay from restrictions on dairy products coming into Canada from the U.S., especially Wisconsin and New York state. Despite the hit to dairy producers, Todd Letts, CEO of the Brampton Board of Trade, which advocates for the local business community, says that overall it's a good deal for the city. Brampton has more than 400 local firms that export to the U.S., shipping goods with an estimated value of $6.5 billion south of the border.
"The certainty USMCA brings, including Chapter 19 [the independent dispute mechanism, which the Trudeau government was fighting hard to retain], and concessions from Mexico on wages, bodes well for local manufacturers and our domestic auto industry," Letts said. "The challenge now is securing agreement for using Chapter 19 to eliminate the tariffs on aluminum and steel."
Brampton firms hit hard by the aluminum and steel tariffs imposed by Trump earlier this year could get relief if Chapter 19 can be employed successfully by Canadian trade mediators to get the tariffs lifted. Ottawa has used Chapter 19 in the past to support softwood lumber producers, Bombardier and other firms in resolving trade disputes.
Canada has countered the U.S. tariffs on aluminum and steel by imposing tariffs of its own on a wide variety of goods imported here.
On Monday, Ontario Premier Doug Ford attacked the federal government and Prime Minister Justin Trudeau, claiming they had sold out Ontario dairy farmers and the province's steel industry. Some provincial leaders criticized the federal government for not having the planned relief programs formalized, or at least ready for provisional introduction, ahead of the new trade deal.
It's unclear how the federal government could have done that, as negotiations appear to have been active right up to Sunday evening's deadline.
While the biggest hurdles facing a new trilateral North American trade deal seem to have been overcome in the waning hours of the negotiation, the full impact of USMCA on Brampton's business community is still unclear.
"I'm thrilled where we have ended up," Jerry Dias, president of Unifor, which represents members at Ford, GM and Fiat Chrysler in the $50-billion Ontario auto industry told CBC News on Monday.
For workers at the Fiat Chrysler plant, the most important news is that, there will be no new tariffs imposed on cars manufactured here and sent across the border – so the 25 percent repeatedly threatened by Trump can no longer be used as a tool.
A Canadian official said the first 2.6 million Canadian car exports annually to the U.S., significantly higher than the current 1.8 million, would be shielded from tariffs under the new deal. Trump could hypothetically impose tariffs on cars above that number, but the threshold is so high that Canada has been effectively exempted.
Dias said that by not imposing tariffs on Canadian-built cars, this country's builders can compete against the flood of cars being produced in the southern U.S. states and particularly Mexico, where weaker worker standards and lower wages stand in stark contrast to benefits paid here.
Dias said Canada's 77-cent dollar versus the American currency leaves us in good shape going forward.
"Is It a perfect deal?" he asked rhetorically. "No." What it is, he said, echoing Letts' comments, is a chance for new labour standards down south to level the playing field for Canadian automakers, while providing blessed peace of mind.
This, he said, will hopefully stop the bleeding of manufacturing jobs to the south. "We're in better shape than we were 24 years ago," he said, pointing to the two-decades-old NAFTA agreement, signed in 1994.
Dias was complimentary of the work done by Freeland, Canada's chief negotiator in the talks with U.S. trade representative Robert Lighthizer.
He said it was touch-and-go whether a deal between Washington and Ottawa would get done before Sunday's deadline, and Canada was ready to walk away from the table if the deal cost too much.
Dias, Letts and Brar agree that ongoing tariffs on steel and aluminum are unfair and that concessions made in the dairy industry are unfortunate, but with the Americans finally conceding on retaining Chapter 19 to resolve disputes, it was clearly a chance to strike a deal and get on with creating a new trade pact.
Sounding the death knell for the name NAFTA was an opportunity for Trump to score a "win" in his base's eyes without much more odious concessions, and this will ultimately lead to a toning-down of the rhetoric emanating from the White House – especially the threat of a car tariff, which Dias said in the end was just a lot of "posturing."
---
The untangling of the 1000+ pages of NAFTA and $1.2 trillion worth of trade it governed is a massive undertaking, and the three parties in the new deal will need to work out the details over the next couple of months.
The U.S. Congress, as well as Mexico and Canada, will also have to formally ratify a new tripartite deal. Politically, that's a good thing for Trump and his Republican party, which is facing a daunting mid-term election in November.
Dias said the deal will reap rich rewards down the line.
He said earlier this year that it was important to revise the rules of origin when it comes to building cars in North America. Cheap wages in Mexico, for example, make it harder for Canada to compete in the sector.
He also questioned why Canada would sign the Trans Pacific Partnership (TPP) with countries such as Vietnam, when the same rules on employment standards and payouts to workers are also vastly different than in Canada.
Many economists and even former White House aide Steve Bannon think a bigger play is in the works in Washington. The trade target for the U.S. is not really Mexico or Canada, but China, where the U.S. recently imposed heavy tariffs on Chinese goods, made cheaply thanks to lower employment standards and lower pay. The U.S. has also targeted Chinese theft of intellectual property.
Dias said the TPP's generous rules of origin (allowing cheap Chinese parts, inexpensive Vietnamese labour, etc.) have undercut Canada's ability to compete on the world stage. Capitalism invests in countries where it can make the most money. In TPP, there are no wage standards for workers as there are here, said Dias, who wondered: So why did we do a TPP deal?
---
Trump was busy on his Twitter feed on Monday morning. He called the USMCA "wonderful" and a "historic transaction."
"It is a great deal for all three countries, solves the many deficiencies and mistakes in NAFTA, greatly opens markets to our farmers and manufacturers, reduces trade barriers to the U.S. and will bring all three great nations together in competition with the rest of the world," he wrote.
Dias noted earlier in the year that Mexico's cheaper wages were already pumping twice the vehicles built there into the U.S. market (about four million) than those produced in Canada.
The 2016 census shows that industries involving manufacturing, transportation, industrial operations, and trades, accounted for 30 percent of the work done by Brampton residents (not necessarily conducted within the city). Overall, 91,205 of the city's 310,435 workers were employed in these fields.
The BBOT said there are more than 400 Brampton firms exporting to the U.S., together employing 23,433 people, with payrolls topping $1 billion.
In a joint statement issued Sunday night, Lighthizer and Freeland said the agreement "will result in freer markets, fairer trade and robust economic growth in our region."
"It will strengthen the middle class, and create good, well-paying jobs and new opportunities for the nearly half billion people who call North America home," they said.
Submit a correction about this story