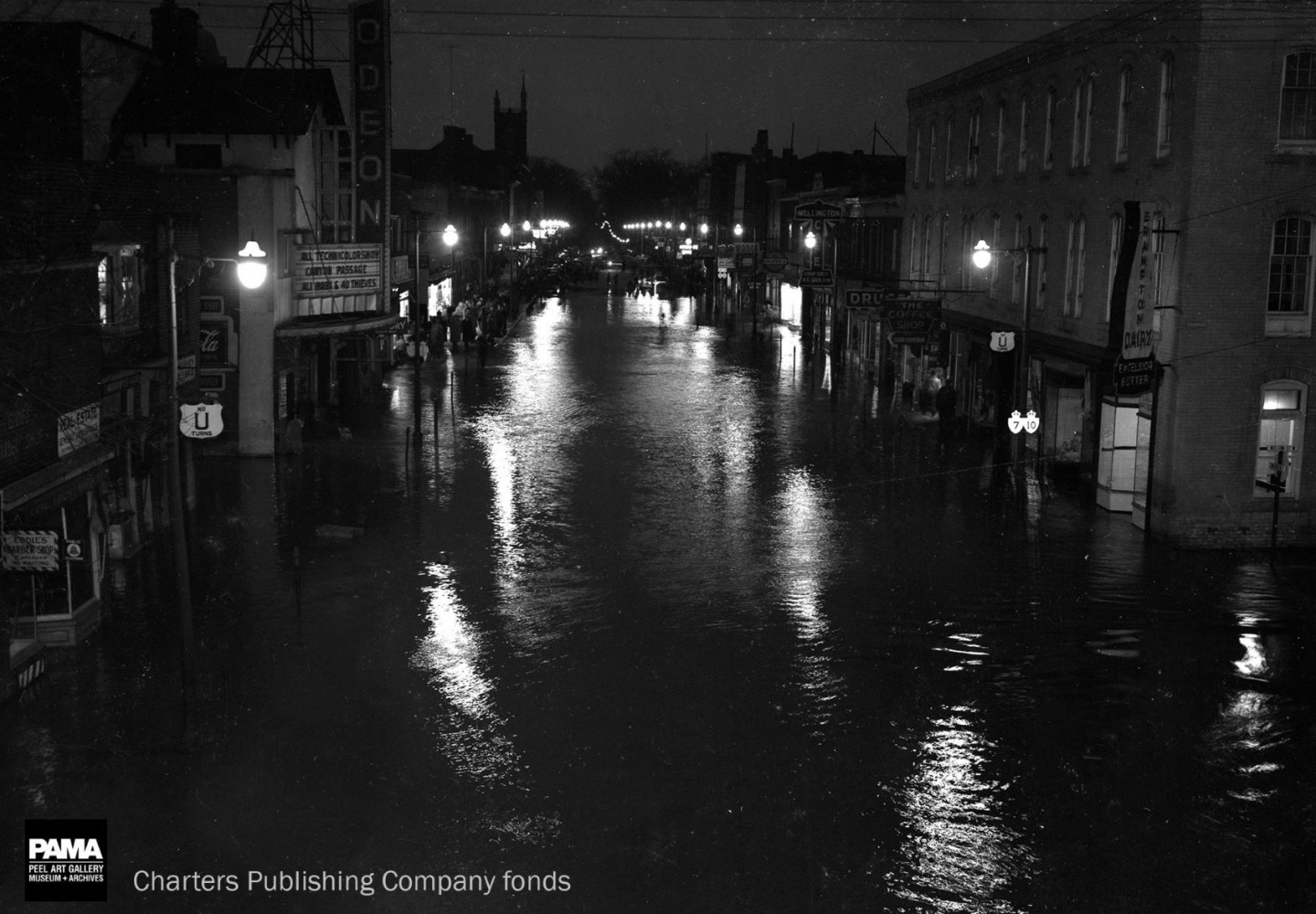 Photos By Mansoor Tanweer and supplied by the Region of Peel Archives/Russell Cooper
This is what downtown Brampton could get if city hall fixes the decades-old flood problem
Mississauga's massive $1.5 billion M City project is just one of many 905 developments that Brampton's stagnating downtown is missing out on without a firm commitment by city leaders to finally resolve the decades-old downtown flood problem.
Critics say Brampton will struggle to keep up with surrounding cities that are quickly shedding their status as suburban bedroom communities.
While places like Mississauga continue to boom, with constantly rising skylines, Brampton's downtown remains hampered by strict floodplain restrictions that make it difficult to create a dynamic city centre.
To see the full article content, please subscribe to The Pointer.
Subscribe